Gin

Veteran Member


Joined

: 2011-06-30


Posts

: 2290


Age

: 29

Member Info


Platinum Points

:


(10000/999999)




Tiers

:
Sat May 05, 2012 10:02 pm
[center]""A genius, huh? What does that mean? "Genius"? So I was not born with a whole lot of natural talent, not gifted like you… but I work hard and I never give up! That is my gift; that is my way!"


"............HA!............HA!...........HA!........HA!.......HA!"

Just an average day, eh? And on a day like this, where the sun is shining, the birds are chirping, and leaves are swaying to and fro in the trees because of the gentle breeze, this boy would be training. Why? Because thats his way of life. Training day in and day out, working harder and harder to make the grade, to get stronger, to one day prove himself as the hardest working warrior in all the lands.

Rock Lee is his name, training is his game; something he has mastered. Yes, it may not seem like much, but he is the master of training. I suppose practice makes perfect, and hes had a lot of practice when it comes to training. Right now he was doing simple kicks to a wooden dummy as a warm up. He was at three hundred and fifty two.....three.......four.........well, his goal was 500. He didn't usually make it to 500 and usually had to stop right before and move onto something else, thus elongating his training sessions.

"If I can't do 500 kicks.....I'll do 500 punches....HA!......if I can't do 500 punches......I'll do 500 uppercuts......HA!...."

A few more minutes of this and he was ready to collapse......and there he goes. Four hundred and eighty nine...pretty good, eh? Like I said, he didn't usually make it to 500 anyway, so getting up this high, but still falling short was normal for him. Lee walked away from the wooden dummy, over to his little camp area, where he grabbed a bottle of water and began to gulp it down. In the light, one could clearly make out the details of his attire....his green jumpsuit stood out quite a bit. As did his bowl-cut hair style, his bushy eyebrows, and his big round eyes.

Lee, figuring this would be a good way to get some of his energy back, decided to take a stroll through the forest of Karakura to help pass time. Perhaps he might me someone....or something....along the way.

[/color]
__________________
JJ

Rower of Rock. And Souls.


Joined

: 2011-03-03


Posts

: 5174


Age

: 26


Location

: , Location, Location!

Member Info


Platinum Points

:


(20650/20000)




Tiers

:
LEN, LEN, LEN, LEN-LEN-LEN WASHI

Len looked out around him. Huh... wonder where I am... He was walking along, bopping his head back and forth as he wandered through the forest as he often did, listening to the heavy bass and the high chords as he walked along. It wasn't often times that he listened to such alternative; but he did do it from time to time. This was one of those times as he walked along, suddenly feeling a vibration in the ground.

Len stopped dead, taking off a cup of the headphones and listening around him, still hearing the bass in his right ear perfectly clear. ...crap. I can't hear anything. Must just be my- His thoughts stopped dead as he finally made out the figure before him. What in the...? A green jumpsuit and a bowl hair-cut? What is this guy... doing... exactly, huh? He wondered, running over to the man.

He began to trip, but as he did so threw his hands down, planting firmly and flipping back up with a bit of acrobatics. After all, his body was at its human limit in terms of physical training, so it wasn't that difficult of a maneuver as he stood before the man."Greetings there! My name is Moryukuna Len! How are you today? He asked, before realizing what the man was probably doing dressed like that.

"Oh, were you training? If you'd like, I could train with you; maybe even spar. I may not look it, but I've got some... weird stuff I can do." He explained with a smile, cracking his knuckles as he challenged the man. This should be interesting, at any rate...

[/left]
WILL HIS POTENTIAL CONTINUE TO UNLOCK?
__________________
Believe nothing, no matter where you read it or who has said it, not even if I have said it, unless it agrees with your own reason and your own common sense.
- Buddha
Gin

Veteran Member


Joined

: 2011-06-30


Posts

: 2290


Age

: 29

Member Info


Platinum Points

:


(10000/999999)




Tiers

:
The Green Beast noticed a strange energy source nearby...it appeared to be of size slightly smaller than his own. Looking around, the strange-looking boy with a bowl-cut hair style was searching for the source of the energy. There. Another boy, who looked slightly older than himself with bright gold hair was walking through the woods as well, perhaps searching for something or finding a nice clearing to begin training, as Lee himself had done just earlier that day. Before the boy could make it to Rock Lee, he tripped over what was probably either a rock or a root from a tree, and did a complete flip before landing a few feet in front of Lee with an inquisitive look upon his youthful face.

"Greetings there! My name is Moryukuna Len! How are you today?"

"My name is Rock Lee, the Beautiful Wild Green beast! I'm doing very well, as I've been doing what I love all day!"

"Oh, were you training? If you'd like, I could train with you; maybe even spar. I may not look it, but I've got some... weird stuff I can do."

You appear to have read my mind. Do you have any psychic powers? Nevermind, I'll find out in a minute. I won't hold back at all! Here I come...!!!

While Rock Lee was speaking, he assumed his normal combat stance with one hand behind him and the other in front of him, standing perfectly straight. In a flash, he was off, now running at the golden-haired boy, ready to fight. He brought his right fist up, ready to strike, but just as he was about to, he appeared behind Len with his right leg about to smash into the boys side. The speed of his movements were out of this world, a mere flash to a normal person. Assuming Len raised his right arm to block the hit, Lee quickly appeared in front of Len after the initial kick, readying his next blow.

"Leaf Gale!!"

Spinning clockwise, he brought his right leg all the way around his body, aiming a sweeping attack towards Len's legs with enough force to break even bones. After this sweeping kick, Lee aimed his other leg for the right side of Len's head, trying to hit him with enough force to at least decrease his balance even further before doing a spinning flip to land on his hands. As quickly as possible, he launched himself off of his hands, before bringing his feet down upon the back of Len's head, pulling him forward to faceplant him into the hard surface of the ground. After which, Rock Lee cart wheeled away, landing back on his feet about 15 feet away, panting slightly.

"Show me what you've got, Moryukuna Len! Show me the results of your training!!"
__________________
JJ

Rower of Rock. And Souls.


Joined

: 2011-03-03


Posts

: 5174


Age

: 26


Location

: , Location, Location!

Member Info


Platinum Points

:


(20650/20000)




Tiers

:
Len's eyes widened as he saw the man assume his stance. Here he comes! Len saw as he raised a fist up, Len throwing up his arms. However, he knew something was up about this; it was far too simplistic of an action for such a strange-looking youth. He looked behind him, throwing down his right arm as he winced, feeling the powerful leg of Lee smash into his side. He saw Lee appearing in front of him, as Len himself smiled.

He shot up his left leg, as his right leg moved up more slowly, still feeling pain from the hit. However, due to where the kick was coming from, he had more time to raise up the right leg, as he watched it go right under his legs. As he did this, both arms shot up to the sides of his head. His olympic level strength suddenly stopped the foot in its tracks... not without Len's face going into a grimace as he felt the pain shooting through the nerves of his right arm, already hit before. He felt as Lee came from behind, feeling the boy's feet on his skull. NO. He thought as he shot downwards, his entire body suddenly bursting out as a yellow field of energy covered him from head to toe. He did not faceplant into the ground; rather, his arms impacted right into it, as he forcibly pushes himself off the ground, back to a standing state.

"Not bad. Not bad at all. However, if you want to see the results of my training..." Len said as his right hand came forwards, his left foot going back horizontally, his right hand closed in half a fist. "BETTER PREPARE YOURSELF!" He called out as he suddenly vanished, moving faster than the human eye could follow, as he reappeared right in front of Lee's face, his right arm firing down at his opponent's head. As this happened, his left hand pulled back, before firing it dirrectly at Lee's stomach. Right after he did this, hiright foot shot out, as his leg went completely around, fairly certain that Lee would try darting away again. So, to prevent that, Len did the next best thing, as his leg shot upwards... and then downwards. It slammed directly into the ground, as finally the sheer shockwaves of the leg's force and the powerful aura he was firing off disturbed the ground all around them. The earth cracked and slightly shattered as the earth shook. In fact, and if not for Len's enhanced muscle mass in this state, he would have been knocked over from the shaking all around them. If Lee was standing there, there was a good chance that he would be knocked over.

"Well, Sir Rock Lee, I suggest you do a bit more than darting around!" He said, a small smirk on his face...
__________________
Believe nothing, no matter where you read it or who has said it, not even if I have said it, unless it agrees with your own reason and your own common sense.
- Buddha
Gin

Veteran Member


Joined

: 2011-06-30


Posts

: 2290


Age

: 29

Member Info


Platinum Points

:


(10000/999999)




Tiers

:
Sun May 13, 2012 12:52 pm
The Green Beast prepared himself for the assault sure to take place in a few seconds. And he was right. His opponent, Len, rushed at Lee with one fist in the air ready to strike, but it wouldn't be that easy. You see, Rock Lee's greatest skill was his speed; he worked tirelessly on this specific trait of his, and is constantly able to get faster and faster. And this was exactly how he was going to win this fight.

Right when Moryukuna Len tried to hit Rock Lee with a punch to the face, Lee quickly dodged to the left, causing the next hit to miss as well. In a flash, Lee disappeared, right when Len brought hit foot down to cause a miniature quake in the area. Seeing an opportunity arise, Lee was now above his opponent, coming down at him vertically. He brought his right foot straight down onto the boys head with enough force to cause Len to possibly face plant into the hard and damaged earth below. Using the momentum, Lee pushed himself upwards after hitting Len, and landed on a low-hanging branch of a nearby tree, satisfied with his attack. He had his left arm wrapped around the trunk of the large tree, with smile on his face.

"Well Len-san, you are a strong foe! But I won't lose here! Usually I wouldn't do this, but I haven't had a good spar like this in awhile, and you seem to be powering up, so I think this is justified!"

With that, Lee sat down on the branch with his legs dangling off of it. He began to grab at the orange pieces of attire around his lower legs, and slowly pulled them off one by one. Standing back up, Lee smiled at his foe, revealing weights on the inside of the pieces of clothing. They appeared to be small, one to two pound weights probably there to help him in his training. They are classic training gear......or are they? Still smiling, Lee tossed them behind himself, waiting for the signal to attack. When the weighted clothing hit the ground, the impacts were very loud, and dust was sent upwards because of the mass of the objects. They seemed to weigh literal tons, not just a few pounds each.

"Alright Len-san! Your move!"
__________________
JJ

Rower of Rock. And Souls.


Joined

: 2011-03-03


Posts

: 5174


Age

: 26


Location

: , Location, Location!

Member Info


Platinum Points

:


(20650/20000)




Tiers

:
Len's eyes went upwards as he saw Lee's leg coming down on his head. He grit his teeth as his opponent's foot impacted with his skull... and he stayed right where he was. ...Huh. He's not worked on his strength enough, it would seem. Len thought to himself as he looked over at where Lee had gone, seeing his opponent holding up his weights to either side. Somethings up. No way this guy would just play with a few... His thoughts were cut off, as he heard the roar as the weights hit the ground. Things just got serious... He thought as he heard Lee challenge him.

"JUST LEN IS FINE, THANK YOU."

He shouted out, as suddenly, he thrusted a single palm forwards. As he did so, a large, bright light emitted from his palm. From the light, a large blast of energy fired out, slamming into the tree, and smashing it into pieces. Len's eyes were wide open, as he tried to follow Lee's movements, anticipating where he was going as he fired off shot after shot, each large enough to destroy a good-sized boulder, and would most likely tip Lee over. His arms went forwards and back, repeatedly, firing off a total of forty shots in a matter of moments, as without so much as hesitation or shift in movement, he was gone, as if he had warped away from the space.

In his right hand, he had drawn Freddie, as he cut down with the blade, his already impressive speed and power now tripled as he cut down at an insane speed, aiming for Lee's right shoulder. Then the blade flashed up as Len turned his wrist, attempting to slam it into Lee's right side and go up to his left shoulder. Then, Len's left hand shot downwards, as his energy bursted out, throwing the slender, blonde human high up, roughly 50 feet, high above the treelines, into the air. His energy aura was holding him up, as it was meant to do, giving him perfect flight and movement through the air.

"You may be deathly fast, Rock Lee; but can you fly?"
__________________
Believe nothing, no matter where you read it or who has said it, not even if I have said it, unless it agrees with your own reason and your own common sense.
- Buddha
Gin

Veteran Member


Joined

: 2011-06-30


Posts

: 2290


Age

: 29

Member Info


Platinum Points

:


(10000/999999)




Tiers

:
A wide smile grew upon the Green Beast's face as he saw the energy rush towards the tree. With a loud crash, the area of the tree that was hit was damaged enough to the point of causing the branch Lee was on to fall to the ground. Keyword here is "was", as the bushy-brow boy wonder was no longer standing in his previous position. In face, he was nowhere to be seen. As the yellow-haired kid began shooting pretty much randomly and wildly since he didn't know Lee well enough to really know where he would strike from next, the occasional shadow could be seen darting around the foliage surrounding the battleground.

Lee was now standing under the cover of the higher branches of a large nearby tree he was using to hide his presence. He was looking around at his surroundings, surveying the damage the golden boy had decided to cause in his ridiculous, and extremely un-Youthful rampage. There were quite a few gaping holes in random shrubbery and foliage, but nothing too bad; the blasts weren't strong enough to really cause any problems for the Green Beast's fighting style. He wasn't too reliant on the terrain, and might even prefer fighting without all the plants in the way that might cause issue's; you never know when you might trip over a root.....well, at least not until your face hits the ground. Out of seemingly nowhere, the golden-haired boy rushed at Lee with a strange sword not seen in this fight before, attempting a basic downward slash aiming to slice Lee's right shoulder. While faster than before, Len still couldn't match Rock Lee's speed; with a quick dash to the side, Lee successfully dodged the attack. What is he trying to do, kill me?! This is just a spar!! Looks like I'll have to step things up now......here I come!!!

In a few moments, the golden boy was up in the air, away from Lee's current reach.........or was he? Perhaps he wasn't the only one who could defy gravity. Even if he was, doesn't mean the fight was over just yet anyway; the Beautiful Wild Green Beast wasn't done just yet, and still had a few tricks up his sleeve. Moving at his current maximum speed without causing any unnecessary exhaustion to himself, Lee shot into the sky from the treeline, utilizing his momentum to immediately engage in battle. After reaching Len's left side, Lee aimed a basic palm heel strike for his side with his right hand, causing as much damage as possible. An attack like this, while basic, can easily pack more power than regular straight punch, while also allowing him to keep a relaxed hand state instead of forming a fist and extending certain muscles in his wrist. Next, Lee followed up with a few quick jabs to the same spot, faster than the human eye can see, in order to continuously inflict damage on this one area for maximum effect, and even cause internal damage. Then, Lee backflipped twice backwards, but right when he landed, he immediately moved for Len's otherside, moving at a pace even quicker than before; now moving so quickly, a high-pitched sound could be heard from his sheer speed. He wasn't even a flash at this point, now seemingly completely invisible to human eyes, due to his momentum-increased speed. Lee quickly aimed his left elbow at his opponent's other side, striking with a (semi-literal) ton of bone-shattering force, and quickly pushed himself upwards with his legs, doing a complete flip of Len's head, before "landing" mid-air and swinging his left arm wildly, aiming a straight hammerfist for the golden boys side that may have been damaged earlier in the fight. The hammerfist packed a punch, which would send a shockwave of power throughout the Beast's opponent. Also, do to it being a hammerfist strike, there would be no chance for Lee himself to be damaged by recoil; the bones and muscles in hi hand and wrist were still safe, at least for the time being. Again, after finishing this combo, he quickly leapt away in order to avoid danger to himself from his opponent and to see how much damage he had done to his opponent. All of this had been done extremely quickly due to Lee now pushing his speed past its limit to the point of risking bodily harm to himself; even with the new odd sword that appeared to make Len faster, or at least increase the speed of his strikes, Len wouldn't be able to catch this true Green Beast.
__________________
JJ

Rower of Rock. And Souls.


Joined

: 2011-03-03


Posts

: 5174


Age

: 26


Location

: , Location, Location!

Member Info


Platinum Points

:


(20650/20000)




Tiers

:
GOLD LEN


Len turned his head, seeing as the man garbbed in green appeared at his side. He brought both arms crossed in front of his chest, defending it as the attacks impacted. He felt as Lee continued to pound on that spot, his teeth gritting as he felt Freddie's OTHER effect taking place; there were very large bruises forming on Len's arms from the punches, much more than there would be normally. Len narrowed his eyes a bit as the boy backflipped away from him. Now what? Oh... Crap! The thoughts shot through his adrenalined mind as he gripped Freddie tightly; after all, while it may have bad effects, the sword itself was considerably kind to Len, very much boosting his speed as he turned his entire body to the other side.

Len winced heavily as the next attack struck his arms; if it weren't for his top performance human body, his bones would have been extremely crushed from the impact. However, as it was, it just hurt like hell as Len gave out a small grunt of pain, watching as the boy who was close to his own age landed on the Golden Aura'd Len's side. He closed his eyes, feeling as the punch landed on the side of his ribs. The pain was quite excrutiating; Freddie's effect was just plain making it worse.He was literally panting, one eye wincing from pain, as he straightened himself, standing up straight. He spit out a glob of blood; that worried him. It meant that the punch had harmed him badly interally; Len hadn't a clue how bad, he just knew that it sure as hell couldn't be good.

Len closed his eyes, breathing in and out slowly. How do I fight something I can't see...? How do I fight something that moves almost faster than I can think...? What can I do. What... can I... DO??? He roared inside his head, as his eyes opened wide. As he did so, the aura that was surrounding his body shot open wide, overflowing with raw power. This power was a direct result of Len's frustration, and a part of the Gold Form that not even the young man knew about. It was responding to his desire to win, releasing his body's limiters. This, of course, would most likely cause him trouble later on; but for now, he only knew he wanted to not lose against this Green-Suited Wonder. Len's left hand flashed to his side, as he gripped the much smaller sword's handle. And now... This blade... I dub thee... He thought to himself for a few moments, his eyes closed as he held the sword up between his eyes, deeply concentrating.

"I dub thee... Bowl-Slicer."

He enunciated clearly. Before now, the blade had no name, at least that Len was aware of. In reality, it was the sword Goldrender, but Len had no idea of its past. Or BS for short... So get ready for a load of my BS, Green-Wonder! Len thought with a smile, as he held both blades on either side of his body. However, he wasn't exactly quite done speaking yet. "Oi, oi! Tell me, Green-Wonder, how badly is it that you want to win?" He asked with a smile on his face, slightly lowering the blades beneath waist level. "Because to beat me... You'll have to make it so I can no longer move a piece of my body!!" He said clearly, his voice echoing through the forest as his aura suddenly shifted. Now it was pointing behind him; as and as he willed it, it shot him forwards, directly towards the Green-Wonder.

Len acted fast; he knew very well how badly outmatched he was. However, he had something this boy clearly didn't; at least from his lack of use of it. That would be some kind of energy control. Len watched as he got closer and closer, before closing his eyes, knowing just how reckless this was. However, if he let everything go calm and collected, he wouldn't stand a snowball's chance in hell against the Green-Wonder. Freddie moved with a slash, as Len slashed it fast and hard at Lee's chest. Len knew just how unlikely it was that this would hit; however, he was only doing it to make Lee move. Suddenly, Bowl-Slicer came around. It had been extended all the way to Len's left side, and finished its arc on his right. However, it was enough for the blade's effect to activate. The charging forwards towards Lee had charged the blade up with the energy it needed, collecting it from the air all around it. The result was a slash of golden energy, that flew right out in front of Len. That meant that there was quite a good chance that it would actually hit Lee; however, he couldn't be sure of that. As such, he pointed his his hand at Lee again; especially if he had tried to escape up or down. If he went up, Len would point both hands at his opponent, before firing a similar barrage to how he had attacked on the ground before. If he went below, Len would fire with his utmost accuracy all around the Green-Wonder, firing shot-gun like blasts that scattered five or six blasts all around the target.

You aren't getting away that EASILY, you beast! He thought to himself, smiling. Hmm... actually... there might be something else... Len thought to himself with a smile. What's the constant danger of using only close range...? That your opponent will counter attack. Len thought as he took a deep breath in, focusing on the core of his body.Then he let the breath out, slowly, as his aura... solidified all around him. It became similar to a shell; a now solid, burning shell around the Spiky-haired Len. His eyes were wide and staring, looking right at Lee, daring, hoping, tempting him to break the barrier and harm himself to attack his foe. Let's see how determinated he is, shall we...? He thought to himself, hoping that the man truly was a Beautiful Wild Green Beast. Suddenly, however, after it was up, Len winced; and as he did so, the energy barrier he had put up flickered. Crap... still.. my side... hurts... He thought, righting himself and thus, his barrier.


[/left]
WILL HIS POTENTIAL CONTINUE TO UNLOCK?
__________________
Believe nothing, no matter where you read it or who has said it, not even if I have said it, unless it agrees with your own reason and your own common sense.
- Buddha
Gin

Veteran Member


Joined

: 2011-06-30


Posts

: 2290


Age

: 29

Member Info


Platinum Points

:


(10000/999999)




Tiers

:
This doesn't seem right......he doesn't seem like the person to just rush at someone. Oh wait....he's desperate. There's no other good reason for him to do something so risky, knowing that he can't match me in physical speed. Well, look's like I'll just have to meet him head on then!! Face the full fury of my Youth!!! As his opponent began rushing towards him, Lee, too, ran towards the one he was fighting. Coming at someone like Lee so recklessly wouldn't work, and Lee was about to show why. You see, if you cause enough damage on one spot, you'll also cause internal damage, such as internal bleeding, etc etc. It's also more likely to break a person's bones when you repeatedly hit the same spot, and so this is exactly what the Green Beast intended on doing.

Right when they were about to clash head on, Lee ducked downwards, as he had seen Len preparing to slash him with one of his swords, particularly the longer of the two. Narrowly dodging the first slash, Lee acted quickly as he knew his opponent had another sword, which would make things a little bit more difficult in his current situation. With enough force to break ribs, Lee released a full-power, full-speed punch straight to the golden boy's chest, his entire arm just a blur at this point. Hopefully an attack of this magnitude would be enough to knock the air out of Len's lungs, if not shatter a few ribs as well. Though, assuming it did do this, it's unlikely the second sword would stop due to its momentum, so Lee saw he was still about to get hit. Spinning quickly, Lee did a semi-back flip, placed both of his feet on Len's chest, and, using all of his strength in his legs, pushed off, sending himself flying away. Turns out Len wasn't just trying to hit him with the sword alone. Instead, a large golden blast of energy flew off of the blade, heading straight towards the Beautiful Green Wild Beast.....and fast. Knowing he was going to get hit no matter what he did to try to avoid it, Lee did the next best thing: try and block it. At least he would stop a direct hit to his torso, or even his head. Straightening himself midair, Lee placed both arms in front of his torso and face, forming an X with his lower arms. Less than a moment after he managed to pull this off, the energy blast made impact, and BOY did it hurt. Lee wasn't used to being hit by energy-based attacks, so this caught him by surprise. Closing his eyes, the Green Beast tried his best to block out the pain as he was still being forced backwards by the attack, though he did begin to slow down. When he finally stopped moving, it was because the energy had dissipated, the attack finally over. What seemed like minutes had, in reality, only been a few seconds at most. The small amount of smoke around his body quickly cleared, revealing the boy after he had been hit. His lower arms were seared and damaged, still in the X formation. Breathing heavily, Lee dropped his arms to his side, still wincing from the attack. Agh, he got me....and it doesn't look like I'll be able to use these arms for awhile. At least I got that last punch off......that doen'st matter much now. It looks like I'll have to fight..........without my arms!!!

Knowing the battle had to end soon, Lee moved as quick as possible with what energy he had left. Hopefully his opponent was still having trouble breathing, but even if he wasn't, Lee knew he had suffered some major damage, as he had seen Len spit up blood before the last clash, which means he couldn't be doing to well on the inside right about now. Time to take advantage...!! The boy clad in a green jumpsuit sprinted forward, quickly reaching Len. Dodging whatever frontal assault Len might produce, Lee quickly went straight around his opponent, now facing his back. "Lead Rising Wind!! As Lee announced his next attack, he brought his body downwards, close to where his feet were. Using as much momentum and force as possible, Lee brought an extremely speedy and powerful leg straight to Len's back, kicking him upwards with all of his might he could offer. Watching as his opponent was sent flying into the air, Lee quickly followed, appearing above the golden boy as he flew through the air, ready for the final part of the attack. Lee quickly brought down his right leg onto his opponent's body with enough force to stop him midair, and then send him flying downwards, the opposite of what he had just bee doing. The force alone was bone crushing, but add in the fact that all of Len's momentum was stopped immediately, and you get a pretty powerful hit. A hit strong enough to send the golden boy straight to the ground, which would cause earth, grass, and anything else you can think of to fly up in every direction around the boys body as he made impact. Lee watched all of this from where he had been in when he kicked Len, panting from what he had just done. He was tired out.......if Len got up from all of this, Lee wouldn't be able to do a whole lot to protect himself because of the strain he put on his body, as well as the pain he was still in from getting hit by the blast of energy.

"You said...If I wanted to win, I'd have to stop you from moving. Well, how was that for putting you out of commission!
__________________
JJ

Rower of Rock. And Souls.


Joined

: 2011-03-03


Posts

: 5174


Age

: 26


Location

: , Location, Location!

Member Info


Platinum Points

:


(20650/20000)




Tiers

: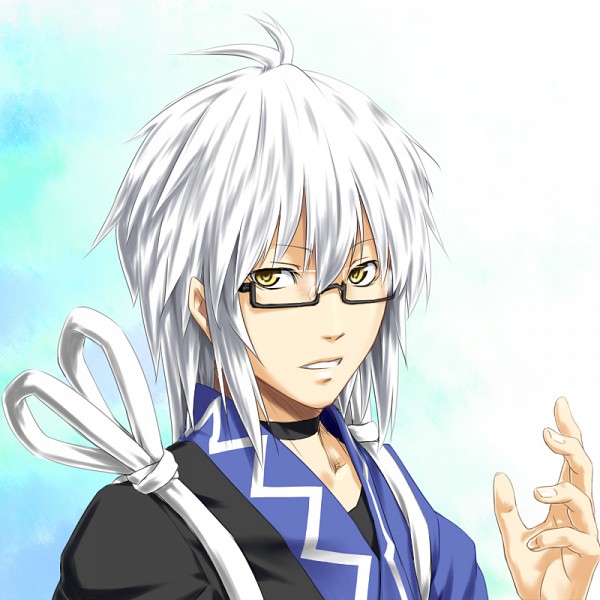 Silver Len


Len watched as Lee suddenly got behind him; his eyes widening as he closed them shut, feeling the pain shoot from his muscled back as the foot connected, throwing him high up into the air. However, Len knew that Lee's foot wouldn't come out unscathed; that energy he had just hit through would certainly be leaving a mark. Len's eyes moved in front of himself as now HE crossed his arms before himself, closing his eyes tightly as he felt the heel of the bowl-cut boy's leg smash into his own arms, feeling his ribs crack from the earlier hit and this one, Len letting out a large amount of blood from his mouth right at Lee as he suddenly froze...

And then shot straight down, slamming into the ground with enough force that it shuddered the entire region, as Len felt himself starting to lose consciousness, his brain unable to deal with such shock. However, he was not done fighting yet, as he struggled to his feet, wincing as he coughed up more blood, his hair returning to normal as he looked back up at the boy above him, sheathing both blades as a sudden voice spurned out; seemingly from nowhere.. however for the fact that Len's eyes had begun shining in many different colors, and his mouth was moving.



"COMPLETE: STAGE SILVER. TYPE: HUMAN. EMOTION: DESPERATION. EXECUTE."



Len himself had no idea what had happened as he blinked, his eyes returning to their normal blue... and then blinked again, as they suddenly became a bright yellow. On his head, bleach seemed to run through his hair, as his hair became bleach-silver looking, otherwise staying the same as he stood up straight, looking back at Lee.

"It's time we finished this, don't you believe, Bowl-Cut?"

Len asked with a smile as he turned his face to look up at Lee, something very strange happening to his legs as they... seemed to... fade, almost; like they were nothing like normal feet, but were smoke, as he shot up towards Lee, bringing back his fist and pushing it forwards, wincing as he went forwards, knowing that this would be his final attack...


[/left]
WILL HIS POTENTIAL CONTINUE TO UNLOCK?
__________________
Believe nothing, no matter where you read it or who has said it, not even if I have said it, unless it agrees with your own reason and your own common sense.
- Buddha
Permissions in this forum:
You
cannot
reply to topics in this forum
Who is online?
In total there are
14
users online :: 2 Registered, 0 Hidden and 12 Guests
Locke
,
Rawk
Top posting users this month
Top posting users this week