JJ

Rower of Rock. And Souls.


Joined

: 2011-03-03


Posts

: 5174


Age

: 25


Location

: , Location, Location!

Member Info


Platinum Points

:


(20650/20000)




Tiers

:
Fri Mar 15, 2013 10:38 pm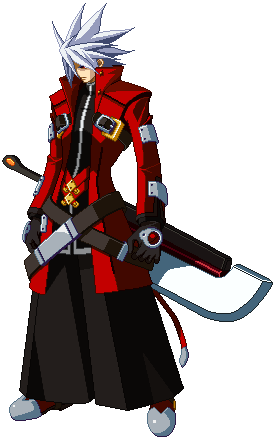 Justin Washi
__________________________
The Sparrow of Jashin

______________________________________________
THIS IS MADNESS!
"WOOOOOOOOOOOOOOOOOOOOOOHOOOOOOOOOOOOOOOO!'
The Arrancar yelled out, as his left hand lashed out, the pole extending from it and telescoping as it stabbed through the hollow from the back of its head, blood splattering out all over as the man laughed, the blood covering the area around him. He grabbed the massive blade on his back with his right hand, lifting it up high. "FOR LORD JASHIN!" He cried out, as his hand slammed down, smashing into the hollow as its special properties activated, creating a huge blast of force that impressed into the ground, leaving only a bloody stain in the hollow's shape.
"WAHAHAHAHA!" He laughed out, a mad look in his eyes as he threw his head back, his pointy white hair falling back as his laugh echoed throughout the back alley, before he blinked, narrowing his eyes as he saw the familiar lady coming into view, the necklace on his neck burning with desire; but it was the desire of another. "Yakuin, what do you WANT?" He demanded, throwing down a foot and looking directly at her with a burning passion in his eyes, NEEDING to know the answer to his question. "Do you SEE that I am busy pleasing the LORD here?!? WHAT'S... UP?" He asked, absolutely ecstatic, the blood covering around his body from the recent kill, his eyes frenzied. "The hunt ain't over yet! We still need a powerful sacrifice... but... AHAHAH... THESE WORMS ARE ALL DEAD!" He exclaimed, throwing his arms around as he gestured to the more then fifty slaughtered hollows around him, completely destroyed by him and him alone, before he looked back at the woman standing on the nearby building.
They were in the middle of the Thanatos Centro, the official city of the Hueco Mundo. It made Justin giggle; to have a CITY for HOLLOWS? How useless. However, it proved a great place to make sacrifices for the PLEASURE of his LORD JASHIN, so here he was killing them.
Justin.. We must find the blood of one strong... I am not yet satisfied.... And tell Yakuin I believe she is looking... devilishly beautiful... angelically so...~
Justin merely nodded, before shaking his head for a moment, realizing that Yakuin had heard the message perfectly clear from the mental link they served with their Lord.
"...THE HELL.... is THAT?" He asked, looking over to his side as he suddenly felt an immense power approaching, one which shook the Arrancar to his very core, a power he recognized very well. "K-Kill it..." He said, his eyes shaking in his head. "KILL IT NOW! MAKE IT DIE!" He said, his breath coming out rapidly, hyperventilating as his body shook, energy forming around his hands. "MAKE IT DIE! RIGHT NOW!!!!" He shouted, his entire body shaking from his energy as the thing he sensed with his special Pesquia continued to approach, looking over at Yakuin with tiny pupils, looking at her for help, for assistance, for anything to make the madness he felt cease...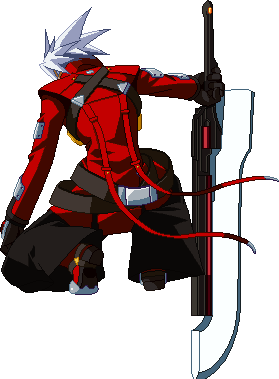 __________________
Believe nothing, no matter where you read it or who has said it, not even if I have said it, unless it agrees with your own reason and your own common sense.
- Buddha
Guest

Guest

Sat Mar 16, 2013 12:31 am
Lady Yakuin Iramasha, Angel of Bonds
Medical Leader, Elite Guard, Female Angel Guardian and Jashin's Wife
The girl's steps were soft and flowing, as she just smiled benevolently at the male that was slaughtering the massive amount of hollows. By her side? A black haired male with red-tinted eyes, and a purple haired girl. Only one was known to Justin; and that was the male. The girl was someone that Yakuin found on her own time, letting a soft smirk curve her face, as she felt a sort of breath enter her body, almost passively, gently. The girl felt herself move forward, looking at the two. ''Now now, Children, behave won't you?'' she said, before her amber eyes flickered over to the area. With a step, she dropped off the cliff, and with a soft push of Chaos energy, landed. Her body was moving forward, as she noted the smidges on the ground, those that were dead and long gone; poor fools had no idea exactly what hit them, as she felt a pleased smirk touch her face. They truly had no idea did they? These poor hollows, stuck in a city made for them, only to be slaughtered like cattle to her lover; oh the irony was amazing to her. In fact, she found it hilarious that the man she split herself, had become a god to so many; it was almost exhilarating, knowing that one had commenced the birth of a god. Maybe this is how Mary felt as she knew people would flock to Jesus; or perhaps it was the way Moses felt once he realized that he could foster a new path for his people. Who knew? The girl didn't particularly care, as the male picked up on her presence. ''Oh poo, here I though I could sneak up.'' she said.

Her voice had a playful sound to it, as she smiled at the male. The long strands of green flowed as she did so, approaching the male with a smirking smile on her face. Oh she knew that Jashin wanted her to be here; she could feel the tug in between them, like a bond that was never, ever broken. He probably knew of her thoughts towards him earlier too, as she gave a smile, the sort of smile that sent chills down the spine of many. After all, the girl was a perfect Sadist. 'Not satisfied yet? You are certainly greedy love.' she would send to him mentally, letting her steps play around the puddle, avoiding them. It was as if she avoided being dirtied; and yet, Justin would know, along with her beloved, that it wasn't the reason. She was an Angel, of course, beautiful and pure no matter how black her heart or her mind, or her desires. But in the end, she was still something to be feared in itself, as she felt her fingers move from her sides, all in order to pretend she was whipping lashes of blood towards enemies. ''Mou, why did you have to kill them all so fast?'' she asked, pouting a bit as she stopped nearby the male, letting her face show itself in it's full gentle femininity. ''I kind of wanted to torture one or two; something to make this a lot more fun~'' she said, letting a grin touch her lips at the thought. Yes, she would have definitely liked such a thing.. it was sending tingles down her spine in pleasure.

However, the girl had a sense of when things went sour; Justin's panicked tone brought her on full alert. The male, the host of her beloved did not act like this typically; sure he was broken in his mind, but fear was not one of his straits. The girl's own amber eyes were gazing straight into his, understanding that the other was losing it. Her hands stretched out, softly touching the sides of his face, and pulling the male into her warmth. ''Shh, it's okay.'' she said softly, letting her lips kiss his cheek, full of comfort. How many times had the female done this, when Justin received visions? She was probably one of the only people that understood them like he did; she did connect to him before after all. ''Shh, it's okay, it will die.'' she said softly, letting her fingers run through the soft feathery white hair. The girl would then step forward, as she put herself in between Justin and the approaching figure. ''However you are, I suggest stopping right there.'' she would call out in a clear concise voice. She knew the children would stay where she had ordered them, and just let her attention focus on Justin behind her, but also the strange presence as she crossed her arms. Yes, this was not something to take lightly.. after all, Justin never went crazy without a reason. Well truly crazy that is.
Gin

Veteran Member


Joined

: 2011-06-30


Posts

: 2290


Age

: 28

Member Info


Platinum Points

:


(10000/999999)




Tiers

:
Sat Mar 16, 2013 10:51 am
When people have the title of 'Commander-in-Chief' or 'King', they usually aren't allowed to just travel when they want, or where they want, on a whim. However, one such title holder didn't care about restrictions such as those, he was more of a free spirit and much less uptight than other major leaders in the modern world. He doubted Xaver of the Gotei Thirteen did what he wanted, very seriously. As always, people were just worried about their plans, worried about the next step, so worried, in fact, that they seem to develop tunnel vision. Not this man. No, tunnel vision was boring, restricting, and tiring. Could you imagine if he actually did his job? Ugh, I don't even want to think about that.

With a family-sized plastic bag of Cool Ranch Doritos in his left hand, Stefan Soan, the Monsuta King, was just casually walking down the street in a pretty foreign city. When he first discovered the existence of this place, he had been flabbergasted: Why would anyone build a city for Hollows? To Stefan, it was rather strange that such barbaric creatures had their own city. He decided it was most likely built on a whim by the Espada, though perhaps some of the more intelligent Hollows were involved as well. The first thing he had noticed while walking through the city was how wide the streets were, and how massive the sidewalks were. This Vizard felt like an ant among giants, what with various Menos Grande making their way around the city, but he knew that in truth he was a giant among ants.

After discovering the spiritual pressure of a more powerful being, who Stefan had realized was an Arrancar instead of a Hollow, Stefan began making his way towards it's location. Now, usually he wouldn't do this, just because there were so many other powerful energy signatures around the massive city, but this specific reitsu seemed slightly familiar to Stefan. It almost resembled.......no, he would have to find out by confronting the individual. After a few minutes of walking, Stefan allowed his spiritual pressure to be known by partially releasing it so perhaps this individual would notice it. However, he also accidentally killed all the Hollows in the area, to which he shouted "Sorry!" and began running away from that area of the city. Stefan spread his reitsu-sensing ability, and instantly knew he currently had the largest in the entire city. He was like a beacon of light in the darkness of night.

After a while of running, Stefan slowed down to a jog, and then slowed down even farther to but a walk. Due to the massive size of the city, it seemed to be taking quite a bit of time for Stefan to reach his destination, however he was finally beginning to near it. Eventually he even came into eye sight distance of the man he was looking for. Oh great, another crazy he thought to himself. However, there was also another moderately powerful being beside him whose spiritual pressure was that of an Iramasha. Stefan didn't really try and look into why an Iramasha was there, and instead watched the Arrancar destroy a bunch of Hollows seemingly effortlessly. He sure was yelling a lot...reminded Stefan of another individual who liked to yell.

"Hey you! Yanno, if you kill a bunch of weak nobodies, who's gonna care? You're not going to look any stronger, you'll probably actually look weak. Now if you managed to kill me, scratch that, injure me......."
__________________
JJ

Rower of Rock. And Souls.


Joined

: 2011-03-03


Posts

: 5174


Age

: 25


Location

: , Location, Location!

Member Info


Platinum Points

:


(20650/20000)




Tiers

: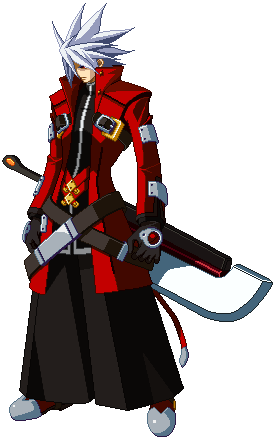 Justin Washi
__________________________
The Sparrow of Jashin

___________________________________________
THIS IS MADNESS!
"A-HAHAHAHA!"
He released, looking at Yakuin with one very wide eye, the smile wide on his face. "That you could sneak up on our Lord? That's a very good one!" He said back to her, going along seriously with her joking comment as he always did. Or did sometimes. Or did he really at all?
Yes, Justin, give Yaku whatever that she desires.
The voice in Justin's head told him, as he nodded sporadically, looking somewhat solemn but quickly recovering. "The VERY NEXT ONE THEN!" He proclaimed, referring to her desire to have tortured at least one or two of them.
As he began to freak out, even her touch began to stir something on him, and he realized it was the connection with his Lord that was calming him down again. He closed his eyes, before suddenly they shot open wide again, moving off of Yakuin as his mouth smiled wide, looking directly at the man. "Yes... You'll die... YOU'LL DIE! I'LL KILL YOU!!!" He roared out, looking immensely pleased as he clapped his hands together, his head bowing down deep as he laid his hands over the star on his chest, a black aura illuminating the piece.
"JASHIN, DESTROYER AND KILLER! I OFFER TO YOU MY MIND, SOUL, AND BODY, SO THAT I MAY DESTROY IN YOUR NAME! PLEASE ALLOW ME TO TAKE MYSELF AND BECOME A SERVANT IN YOUR NAME TO PLACE OTHERS ON YOUR PATH AND SACRIFICE THEM TO YOU, TO GIVE YOU GLORY AND HONOR! I CALL TO THE, JASHIN, DESTROYER AND KILLER!"
His voice called out, as without warning the massive blade on his back horizontally began roaring in a black aura, which Justint hen reached back, grabbing onto the blade as he reached it up, slamming it into the ground, his eyes looking directly up at Stefan, one of his eyes still twitching. "MY LORD CARES NOT WHOSE BLOOD IS SPILLED! BUT HE WILL BE PLEASED WITH YOUR HEAD! THIS I KNOW! PRAISE JASHIN!" He roared further, as without warning all the blood from the slaughtered hollows covering the ground and Justin himself shot up into his blade, before flowing into the star into his chest from the hilt and up his arm, making him shiver from the feeling of all that blood going up him, giggling with sheer pleasure as he lifted the blade up then, pointing a single finger at Stefan.
"GRAN JASHIN CERO! A-HA-HA-HA-HA-AH-AH-AH-HA-HA-HA!!!!!"
The voice of the man roared, his laugh echoing and echoing as an immense amount of power appeared around his fingertip, before he suddenly threw his arm to his side, exposing his chest as it was revealed a MUCH bigger ball of energy was charged there, as the absolutely MASSIVE load of power discharged, heading straight for Stefan as it enveloped the two buildings around him, leaving Justin standing there as his entire body vanished with a ZZT, performing a Sonido as he appeared above Stefan, his enhanced Pesquia allowing him to find his hunt even in his own massive wave of power, or in its wake rather.
Justin's body was curved in the sky, his blade above his head as his body began spinning, horizontal compared to Stefan as his right hand flashed, slamming down HARD onto where Stefan had been standing.The aura around the blade of its immensely hard reiatsu slammed into Stefan, attempting to simply break him, as Justin's left hand shot out, gripping something black that was rapidly forming in his hand as he flashed again, appearing behind Stefan from where his own attack was in an attempt to stab him, trying to make sure that this stab got through as best as possible, before he flashed one last time, reappearing at Yakuin's side, blade in one hand and Jashin's Toothpick in the other, panting slightly.
"YOUR SACRIFICE WILL PLEASE HIM. AND AS LONG AS HE IS PLEASED... WE ARE PLEASED ALSO!!" He roared, turning around and facing the same direction as Yakuin as his eyes flashed around, looking for Stefan, prepared to react to him as best he could.
Justin, please don't let any harm come to Yakky~?
Jashin said in his mind, as internally he agreed, with great fervor, as he always did, his eyes flashing over to his Lord's Lady, smiling. He knew she was definitely going be enjoying some pains of this fight, just as the Sparrow of Jashin was.
Or at the very least... not too much.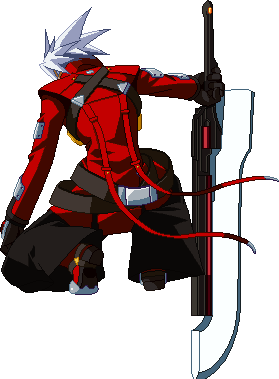 __________________
Believe nothing, no matter where you read it or who has said it, not even if I have said it, unless it agrees with your own reason and your own common sense.
- Buddha
Guest

Guest

Sun Mar 17, 2013 12:21 pm
Lady Yakuin Iramasha, Angel of Bonds
Medical Leader, Elite Guard, Female Angel Guardian and Jashin's Wife
The girl pouted at Justin a little bit more, letting her eyes look like a puppy dog expression. But he took it as he always did, the girl letting a fond smile touch her lips. She just let her fingers tap her temple, and just kept her thoughts running. He had promised her the next one, but the girl rolled her eyes, there was no next one to take because he had taken them all to death. The girl adjusted her position, but she had felt that same burst of power that sent Justin to freak. Of course, he seemed to get over it pretty quickly, as the other appeared. That's when she saw the green haired male that Justin knew, that he had seen and Yakuin knew this. Why? Because she was a sneaky bitch, that's why. But her eyes narrowed, as she knew Justin would not take this person the amount of seriousness that was needed. The male stepped away from her, and the girl was actually about to leave the battle to be fair. 'Wait.' he spoke in her mind. Dammit, she had been caught hadn't she? After all, Justin had moved before her, pretty much hiding the green haired girl from whomever it was. 'Fine. I'll fight with him, but I expect a lot of fun times for this.' the girl replied back into the bond with Jashin, her beloved husband. Really, this was a little overwhelming but the girl couldn't help it right? Well.. Justin did promise she could play with the next one, and maybe she'd play with this male. A light smirk touched her lips, as the girl ran her fingers through her hair, moving it out of the way. She would have to get serious about this, wouldn't she? What a pity.

As Justin began his prayer, Yakuin took an observer role, watching the battle for the most part. What was she looking for? Weaknesses. After all, she was passive, and she was pretty calm. She wasn't even irritated right now, as on her face, an angelic smile touched her lips. It was a gentle, loving smile, as the girl took a step back from the force of the blast. ''Iiya Iiya, Justin, don't throw such things around carelessly~'' said the girl with a teasing whining tone. But she lost him in the dust of the fight, but the girl was not worried, as she just closed her eyes passively. The girl was not an outright fighter; in nature, she was passive, and that meant never striking first. If she had to, however, she would fight with everything she had. So even then, supporting fire was an option, but she would felt dirty for ganging up on someone. Well, not, more so she would feel like it was less fun unless Justin needed the help. So for now? She was the healer, and the girl that would just help get back on his feet. The girl watched him return, and just extended her hand, touching Justin's arm. Within second? His energy that he had dispensed returned, at the cost of her own, but that was fine. She had unlimited sources of energy if she shifted to her angel form; and even then, she had a massive pool of it herself, that she could let out large amounts of energy without worry. In fact? If Yakuin wanted, she could use all of this energy in large attacks, and perhaps even scare some of the stronger Iramasha.

Well, that didn't matter in the end, the girl was just watching, and observing, as she gave an encouraging smile towards Justin. ''You're in trouble mister~'' she said to the male, if he could hear her. Not that she doubted her could. After all, with that much power? He wasn't down after just that; no way. So she waited for the next instants, her face still in that benevolent smile.
Gin

Veteran Member


Joined

: 2011-06-30


Posts

: 2290


Age

: 28

Member Info


Platinum Points

:


(10000/999999)




Tiers

:
"Wait, wait, wait! Back it up! What did I do that makes you want to kill me?! Who shit in your cereal today?!

While Stefan did come along and clash with the occasional psychopath every now and then, rarely did they actually want to kill him. He firmly believed it was because they were jealous of his dashing good looks, and his large.....boots. Men are always so insecure about the size of their...boots, that they freak out when they find out when someone has a larger boot than them. But, how on earth would this crazed Arrancar know about Stefans boots? Its not like he just whipped them out and showed everyone, he usually kept them behind 'closed doors'. Unless his zipper was down.......oh wait, his pants don't have a zipper. Weird.

Not wanting to interrupt his own munching of delicious Doritos, Stefan decided to continue eating as though nothing was happening. When Justin's massive blast of pure energy reached Stefan, he simply brought his leg up and stopped it in it's tracks with the bottom of his right foot, all the while still taking out and eating chips from his bag. After stopped the humongous Cero, Stefan pushed it back with his leg, but used so much physical force to the point where not only did he reverse it's trajectory completely, thus sending it towards Yakuin and the other two beings aside her, but the Cero was now moving much, much faster than it had been when Justin first released it. This entire reaction occurred rather quickly, faster than Justin's sonido actually.

Despite using the special movement technique of Arrancar, Sonido, Stefan's eyes kept up with Justin during his entire movement, and so Stefan was able to simply take a single step back, and then throw his leg up to meet the attack from the psychopathic attacker. Being very agile and flexible allowed Stefan to make a near-one hundred and eighty degree angle with his legs. Despite the crushing force behind Justin's attack, Stefan stopped him in his tracks and didn't budge an inch. It should also be noted that Justin's sword didn't even slightly break skin, instead seeming like a blunt object when it came into contact with Stefan. After stopped Justin in his tracks, Stefan did the same thing to him as he had previously done with the Cero: he simply shoved him away, but with a tremendous amount of force. More likely than not, he wouldn't be able to 'stick the landing', and instead be sent flying away.

Seeing the second attack come from a mile away, Stefan simply and quickly spun in place to meet and match Justin's second attack upon him with his strange sword. Or was it a sword? Weird. Instead of blocking with his foot again, Stefan kept his leg stretched and his foot high up in the air, but as soon as Justin's weapon came into range, he dropped his foot with both immense speed and power, driving the stake-shaped weapon straight into the ground, and then turned the his own left slightly, bent his upper body so it was horizontal, and then aimed a kick straight for Justin's chest, which would send him backwards quite a bit as well as potentially shatter a few ribs. Seeing his opponent retreat, Stefan turned to face him and smiled a big smile for him. And then he ate a chip.
__________________
JJ

Rower of Rock. And Souls.


Joined

: 2011-03-03


Posts

: 5174


Age

: 25


Location

: , Location, Location!

Member Info


Platinum Points

:


(20650/20000)




Tiers

: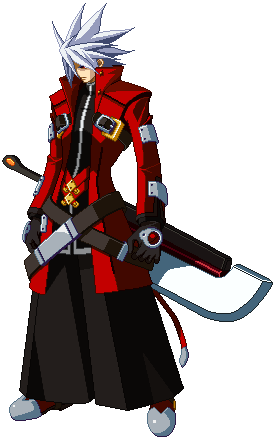 Justin Washi
__________________________
The Sparrow of Jashin

___________________________________________
THIS IS MADNESS!
The man's eyes roared in his head as he watched his blast being deflected, his god narrowing his eyes within his spot in Justin's soul. "I AM IN PRESENCE!" A voice called out, as in front of Kaveh and Nise a power began flowing from both member's souls, appearing in front of the blast as he held out a single hand, a black-ghostish appearance emerging from the gathered Jashinists as the massive blast impacted on his hand, as he stared with his black eyeliner on full display at the massive blast. The black garments he wore, with their huge amounts of fur, were blown around from the massive blast, despite the fact he was nothing more then a representation of energy, holding back the massive blast before suddenly it became 1/4 the size it was before, before the representation lazily threw up his hand, the blast firing high above his head.
"You think to harm my dear servants...?" He asked, as his head tilted downwards, the MASSIVE amount of power that the fractions of Jashin had absorbed bloating his representation as he shot back into Kaveh and Nise, both of them most likely being stunned by the sudden increase of power of Jashin in both of their souls, filling up his link within them both immensely again as he felt comfortable, stretching out the area with his gained power.
I AM A GOD! DO NOT PROPOSE TO HARM MY DISCIPLES WITH MY OWN POWER!
A presence roared, heard all over the city from the massive presence of Jashin at this location.
Justin was smiling meanwhile, his eyes widening as he looked at Stefan squarely, his sword slammed on the Vizard's foot as the ground beneath them was consumed in a crater. "DEMON!" He roared at the man, as he reappeared with his stake, shooting straight towards Stefan as the man impacted it, smiling with an absolutely demented look on his face as he was kicked away, rolling away as he felt a bunch of his ribs break, leaving him panting as Yakuin touched him, before his entire body suddenly became alert as if a blast of lightning had been sent through him. "TORMENTOR!" He roared further as he looked at Stefan again, holding up the telescoping spear, which had not broken from the impact. However, something of peculiar note; there was a drop of blood on the spear tip! Now how had THAT gotten there?
Justin knew very well how that had happened; his opponent had blocked the spear with his own body. Now, what did that mean? That meant that when the spear touched Stefan, it impacted his being, taking in his energy as it converted it into a single drop of his opponents blood. Justin's tongue slipped out, revolving around the spear tip as he lifted it up, the single drop going down his throat as his eyes rolled back in his head, his eyelids twitching as the blood dissipated, becoming a single file loaded into Justin's mind.
"HERE WE GO! YOU PIECE OF TRASH!!" He roared, as the blood from his crushed ribs splattered out on the ground around him, laughing his head off as without warning a massive amount of power began roaring around him. Yakuin would have been completely blown away, perhaps even consumed and destroyed in the blast if it were not for Jashin's energy within it. Arcs of red lightning shot out from the mass, destroying nearby buildings, as left only in the center of it was Justin.
An entire half of his cloak was blown off, revealing only his arm and a part of his bare chest, his bleeding ribs coming into view as without warning his own flesh covered over them once again, as it seemed that all of the damage previously done was completely gone. His hair had gone from large and thick to thin and wispy, merely covering over his head. His facial features had become smoother, and his gaze looked right at Stefan, almost as if he was more calm then he had been before... but in reality, this was just a lie, his aura blazing around him as he shouted firmly.
"DEMON FORM: CRAZED POSSESSION BLOOD~!"
His power then dissipated, shooting back into his form as he brought it under control, standing in his own blood as he shot out a foot, rolling his entire body around as he formed a circle around himself. Around his neck formed a headband, but it was around his neck. There were four diagonal lines, going mostly vertical. However, through every single one of the upright (if bent slightly) lines, there was one giant, nasty line, shooting through them. "FOR LORD JASHIN!" He cried out as he spun, a massive spear appearing embedded in his side instead of his sword, blood further shooting out around him as he stabbed his telescopic spear further into the wound, before yanking it out, creating a massive line on one side of himself. This, he continued to replicate as he spun counter-clockwise, covered now in a circle of his own blood as well as a triangle.
"CONDITIONS MET. JASHINIST ART."
He said simply, as he reached up his spear high into the air, an immensely ecstatic look on his face as he looked directly into Stefan's green eyes, rage lighting in his own, as well as sorrow, as the telescoping spear launched deep into his own chest, piercing through his own heart as his body shook, stirring, as if climaxing all at once, before coming to a rest. All of the tension in Justin's face began to fade, replaced by pure bliss as his body relaxed, his body recieving the massive amount of stabbing pain from this action as merely pleasure, amplified immensely by where he had performed the act.
Through the special link he had formed with Stefan, the Vizard would suddenly have a peculiar sensation. Through his entire chest, it would suddenly feel like he had been impaled by a massive spear. This was pain, yes. But it was not simply pain; it was pain through one of the most vital organs of all time. While this form could not damage his opponent, Stefan's body would feel EXACTLY like it had its heart pierced through, in addition to ribs broken, shattered, and destroyed from Stefan's earlier attacks and the massive three-pronged scythe Justin had thrown into his own chest, creating massive amounts of sheer PAIN through Stefan's body, which would make even a master buckle over in pain from, so precise was Justin's art.
Speaking of whom, not a single drop of his own blood descended through his own spear, as he pulled out his spear once again, staring at Stefan. "I am Justin WASHI!" He roared out, throwing his spear to the side as the copious amounts of blood that had fallen onto it from removing it from his chest were thrown away, as the injury on his chest and torso faded, becoming replaced with new skin and organs, the pendant embedded in his chest glowing bright. "WA-HA! I FINALLY GET VENGEANCE FOR THIS TORMENT... ALL THIS TORMENT... YOU... DIRECTLY... PLACED ME THROUGH... FOR SO LONG...! STEFAN SOAN...! STRONGEST OF THE CLAN OF SOAN!" He roared out, his voice filling the entire area as his mad laugh covered it all, tears falling down Justin's face as he laughed, the memories from his pain during his life returning to himself as he wept, true sadness in his laughing eyes, true pain.
"AND NOW, YOU SHALL SUFFER!" He declared, pointing the spear at his opponent, his body relaxed from the impalement he had just experienced, making his gaze quite clear. He looked over to Yakuin, throwing the spear over to her as he licked his lips, tasting the saltiness of his tears as he cleaned them from his face, his tongue rolling around. "I said I would give you the next one~" He pronounced, clearly indicating his own body for her to use like a voodoo doll with which to torture Stefan. In his right hand, the Scythe of Jashin could be clearly seen, and Justin was more then prepared to use it on Stefan, his entire body stirring with excitement, prepared to defend himself and Yakuin if necessary. All she had to do was remain close to him, and he could both protect her and allow her to get off on him...
To put it... Sharply...
__________________
Believe nothing, no matter where you read it or who has said it, not even if I have said it, unless it agrees with your own reason and your own common sense.
- Buddha
Guest

Guest

Yakuin Iramasha, Angel Wife of Jashin
Better let sleeping dragons lie, lest fools seek a new way to die.
Of course, the girl winced as her beloved male got beaten around like a rag doll. It was kind of funny too, as she let out a giggle at it. However, when the Cero came sailing towards her, she just rose a brow, and just smiled. With a Chaos Warp, she was above it; after all, she had a vantage view, not being close to the beam's initial impact point. That was because of the angle it was at; weird angle, but she guessed he expected her to jump out, and not warp closer. However, there was this inkling in the back of her mind, as she followed the reflected Cero's path. But that's when her gaze noticed it heading straight for a certain area. ''The Kids.'' she let out, realizing that in her need to comfort Justin, and realizing that her Lord had an opponent, she had forgotten her wards. Well, that was just bloody lovely, as her eyes narrowed, the amber eyes flickering with a hatred almost. This guy had just managed to flip a switch; those wards were her precious little ones, as she let out a soft snarl. There was a jerk in her stomach, as her eyes crossed the orbs of her lover, the sheer want scribbling across her face. She missed him; the girl missed him, even though she raised a son much in his image; a son that had a better chance then the life he had led due to her love. That day.. she felt so many things. But now, her precious wards had almost been touched; the voice of Jashin let a tremor slip through Yakuin's body, as her eyes closed.

''You utter coward.'' she whispered, nobody probably hearing it, as Justin was next to her now, almost lovingly. And that's when he engaged more power from her beloved Lord; it washed over her body, and left her trembling, the rage that settled deep in her heart like a tornado. Almost like a wounded animal, the woman couldn't think straight; but something held her from flying into a massive rage. That was probably the fact that Justin was here, and that Jashin had protected her younglings. What many didn't understand of the woman was her intense love for the younger generations; if she senses a child? She will take her time with them, and she loved them in a deep, deep manner. Her sadism was mostly for her own sexual gratification; so that almost never factored into the entirety of her being. Many called her inside, for coming so close to a downfall and yet avoiding it, but the woman was not crazy by most standards. Her morals were skewed for strangers only, as her fingers twitched, even as Justin seemed to let out one of his better forms. The one that she often had him do for funzies; the one that let her play with Justin's body and use it as she willed. The girl was shaking, the rage still filling her core, as her fingers drew a simple silver knife. Without warning, she stabbed Justin right in the gut, giving him a loving smile, and then just let her blade drag over the skin. ''Oh.. I know you're trying dear.. but I don't think I can keep to this, this time.'' she said, her voice shaking. The anger in the Cleric's voice was more then obvious; and Jashin would know what that meant.

That the surface was turbulent, as the girl felt her eyes almost glitter in rage. ''I can't be satisfied with just this!'' she said to the male, as her hand moved the knife down the arm that held the potato chips, hoping by the feeling of his nerves being cut, that he would drop the bag. But there was more then that, as her own power began to well. ''I'm not happy.. at all.'' she said. A part of her mind told her she should go warp them out safely, but the Angel couldn't even think straight. Her mind was filled with images of castrating the other green haired person, and hearing them scream in mercy or even just writhe in pain at the things she could do. Like connect to the void, and then tear him inside out; that was definitely something amusing to think of! The girl felt the power burst out, as on her forehead, a unique mark grew. It was the mark that symbolized her turn into a unique form. What was it? Well it wasn't that defined, but the girl let out a tiny smile; now it would be hard to take her down, that much was sure. ''To cut down the path in front of me, Akatsuki of Jashin, I ask that your darkness light the path!'' her voice called out, a long handle sliding out from the ground; and from there, a scythe that looked almost like Justin's spear, but not quite, slid out of the ground. It had a beautiful blade, as the girl swung it, and sliced into Justin to test it. ''Yes.. more.'' she'd whisper fervently, her body shivering.

She wanted to kill him for trying to touch her wards!
Gin

Veteran Member


Joined

: 2011-06-30


Posts

: 2290


Age

: 28

Member Info


Platinum Points

:


(10000/999999)




Tiers

:
'I am a god'......these words were all Stefan heard during Jashin's entire shpeel. If Jashin could have said anything, this would be the last thing to say while in the presence of this certain Vizard King. Honestly, there really isn't much of a worse thing to say to Stefan Soan. What is the reasoning behind this, you may ask? Well, you see, Stefan absolutely despises people who proclaim or declare themselves to be gods in any form, even just a minor god without any real power, such as some from Greek mythology. That's the whole point though: to Stefan, gods are part of mythology, and boring mythology at that. Even if the consequences are detrimental to him, Stefan will go out of his way no matter the circumstances to prove a creature or being is, in fact, not a god. He does this, usually, by making them bleed. Gods don't bleed.

When Justin began his rather strange transformation, Stefan simply closed his eyes seemingly calmly. However, even for someone as psychotic and mentally deranged as Justin, the pure, unadulterated rage pouring out of Stefan would be utterly apparent. The sheer killing intent from this man would make even some of the most strong-willed fighters cringe in terror, not to mention the exponentially larger amount of spiritual pressure being released from his body at the same time. Every single thing in the area was being crushed, including the very ground beneath Stefan's feet. From the distance equivalent to multiple football fields away, even powerful Adjuchas-class Hollows were disintegrating instantly. Buildings were collapsing from nearly a kilometer away from the sheer amount of pressure building up from Stefan's released power. Even in a new form, Justin's spiritual pressure seemed to pale in comparison, an ant being stepped on by a boot.

The adverse effects of being an ant beneath a boot are relatively clear. The boot drops, the ant goes bye bye. And in comparison to those two, Yakuin and the other two beings appeared to be dust mites in comparison to the two primary fighters. The two beings who had come along with Justin and Yakuin would most certainly end up being brought to their knees, despite the limited protection brought on by the Jashin fellow. More likely than not the same would happen to Yakuin. At the very least, she would find it extremely difficult to speak, much less move. Justin would feel encumbered, as though he were covered in massive weights or was being held down by an unbreakable steel net. He would end up suffering from sluggish reactions, and slowed movement.

Fast to the point of being a blur to even Justin, Stefan dropped his knees to an angle of about fourth five degrees, very nearly crouching, and then instantly disappeared. The ground itself around Stefan exploded viciously, a large crater being created in the process of simply moving from one location to another. Despite moving so much quicker than his opponents could even comprehend, Stefan did not leave a speed afterimage behind on purpose: he was no longer in the mood for such tricks. No, he was in the mood for something much, much more gruesome. Before Justin could complete even a single inch of his strange blood-related circle around himself, Stefan appeared in front of him. Well, he didn't appear just yet, technically. Though he stopped, his sheer speed kept him invisible for about a second longer after what he had just done.

You see, Stefan had put every single bit of momentum and physical brute force his powerful muscles could muster into a single attack: a double-fisted body punch. Stefan brought his arms forward, and aimed both of his fists straight for Justin's gut, with the fingers on each fist facing each other. The sheer immensity of this forceful blow caused a sonic boom around the two combatants, sending a circular shockwave out with Stefan's fists at it's epicenter. This attack resembled Genryusai Yamamoto's Sokotsu hakuda technique in both form and power. As a matter of fact, Justin risks having his abdomen be disintegrated from the blow completely. Not only that, but the pure kinetic energy would be transfered to Justin's body, which would create enough force to send him flying straight into the nearby cliff at a speed even faster than his own movement technique, Sonido. From the sheer speed of being sent into the base of the cliff, the surrounding area would begin to collapse. The earth below would be ripped apart, and that entire section of the cliff itself would begin to break apart and fall to the ground below, crushing Justin underneath the rubble. However, that wasn't all Stefan would do.

Without giving much time for a reaction from either opponent of his, Stefan began his next movement and action, thus continuing his assault. As he had interrupted Justin before he could even complete his circle, he didn't have to immediately worry about Yakuin trying anything, but the actual reason he continued his attack upon Justin was simply to inflict as much pain and damage upon the disgusting psychopath as possible, which Stefan happened to be extremely good at. However, his goal wasn't to kill him as he has a strict no-kill policy, but he would still revel in bringing him as close to death as possible, repeatedly.

Considering Justin had not completed his circle, he most likely still suffered from the injuries inflicted upon him by Stefan earlier, as well as the bodily damage from the attack he had just laid on him. This would give Stefan even more time to reach Justin before he could try to get away, or even escape the massive boulders that had fallen from the cliff face. Through sheer force of will, Stefan concentrated his spiritual pressure specifically on the rocks and boulders, which near-instantly crushed them into little bits, which would make it much easier for Stefan to reach his opponent's body. Stefan brought his right fist back behind his body, his left fist forward and up, and then took a step with his left foot forward. Doing this, Stefan stepped into his punch by bringing his right fist back forward, thus adding quite a bit of momentum into the punch. You might be asking why he did this.

You see, by concentrating spiritual pressure around his fist and adding a monstrous amount of power to a punch, Stefan can appear to punch the thin air, but yet still attack his victim. This punch, similar to his earlier one, broke the sound barrier, creating large, visible rings around both his right fist, his arm, and entire body. The compressed spiritual pressure and sheer power burst out from Stefan, creating another, yet more massive, sonic boom. However, this one was the attack itself. In an instant, all remaining rubble in front of Stefan was reduced to, essentially, ash. This also created a massive crated in both the ground and the remaining part of the cliff, as well as causing a massive explosion as would be expected from a sonic boom of such strength. Within the larger explosion, a smaller, yet more powerful, burst of reitsu was heading straight for the body of Justin Washi that would reach him faster than the blink of an eye. This would serve the same purpose as his earlier attack: completely disintegrate a portion of Justin's body. However, this would also cause a second explosion directly upon Justin, increasing the total damage even further.

After performing two massively devastating blows upon his enemy, Stefan brought himself back up to his normal stature and began to look around the battlefield. He gazed at Yakuin for a mere moment, but in that moment something would seem off to the Iramasha. Stefan's eyes were completely different from before. They seemed much darker, an extremely dark green shade of iris', and the rest of his eyes being near-black. Not only that, but his gaze itself seemed to radiate terror, which would bring any normal being to their knees, without even considering the man's spiritual pressure. Even for psychotic beings who very rarely felt fear, such a gaze could bring cold terror down to their bones, destroying their morale. However, Stefan continued scanning the surroundings, only stopping for a mere moment to look at Yakuin. It should also be noted that the bag of chips he had been holding earlier had been disintegrated by his own reitsu.
__________________
JJ

Rower of Rock. And Souls.


Joined

: 2011-03-03


Posts

: 5174


Age

: 25


Location

: , Location, Location!

Member Info


Platinum Points

:


(20650/20000)




Tiers

: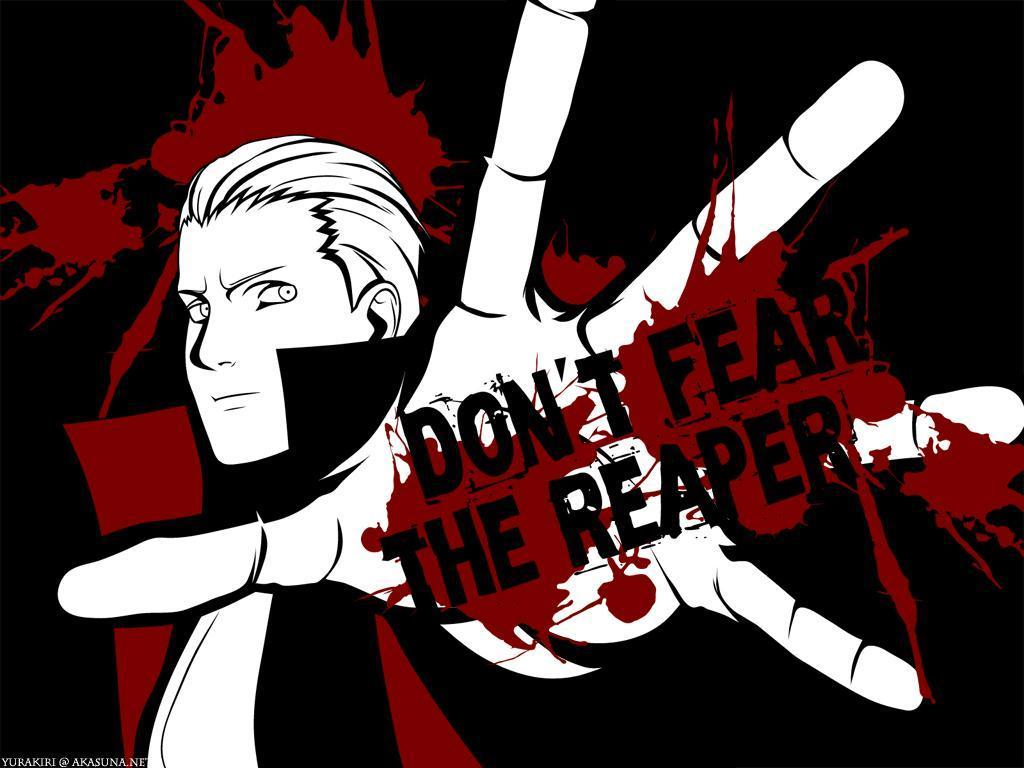 Justin Washi
__________________________
The Sparrow of Jashin

___________________________________________
THIS IS MADNESS!
Coward.. That is a very fitting word for it, my darling.
The voice within Yakuin's mind spoke to her as the ghost of Jashin within her spoke to her, equally enraged at the attack of their disciples. There was true anger in his eyes behind the eyes of his servants, viewable to none but almost palpable in the air. The god was equally enraged… and equally prepared to seek out penitence.
"GOOD. YOU'RE PISSED! THAT'S F#CKING PERFECT! AHAHAH!" The voice that was Justin let out as he began creating his circle, feeling the killing intent shooting out from the man and surrounding Justin. He THRIVED in it, his entire body twitching and lightly spasming uncontrollably within the aura of the Vizard King. Over by the children, Jashin was making his presence clear in them, black cloaks appearing around their bodies as they were protected from the crushing effects, protecting them and having Jashin himself take on all of the damage, although they would most certainly start to droop, and Jashin himself pushed Nise onto the ground, trying to keep her from as much harm as possible. Kaveh he allowed to choose his fate; as he knew the man would most likely be able to remain upwards with his sheer force of will.
Meanwhile, Justin was looking over at Yakuin, seeing that the pressure was also stirring all over her as well. His foot reached half of the circle, moving faster then Stefan had predicted as Justin's body was moving from the force of sheer adrenaline around, as without warning Stefan appeared in front of him. The fists slammed into his chest, as without warning the man was launched back, his body slamming backwards farther and farther, his blood flying out in every direction before being vaporized by the attack, the particles covering all over Stefan.
Justin's body eventually slammed into the large, half-developed cliff, a beam shooting through his chest and stopping him, impaling him upon it. His blood began to drip all around him, dripping onto the ground below, Justin looking p at Stefan still, smiling completely. It was obvious now. Such a blow should have certainly killed any person; all of his vital organs had been completely ripped out, splattering massive amounts of blood all over the place as Justin's body slid down from the diagonal pole, landing in a massive pool of his own blood below, not moving. Or he would have, if Stefan didn't slam into him as hard as he physically could.
His body slammed back again, slamming into the massive wall as his blood splattered out after the impact, his back exploded from the explosion within the explosion, after Stefan's power had faded, the pressure keeping the blood within his body before it burst forth. From the rubble, the Arrancar fell forwards, landing at last in a pool of his own blood. The blood was rolling out from him in waves from his descent into the puddle, spreading even further, covering his back as it flowed upwards and out his backside, covering him completely. However, there was something wrong with this situation that only Justin himself, and possibly Yakuin was aware of. His seemingly dead body… was rapidly having its chest recreated, just like what was supposed to have happened earlier… if only Stefan hadn't interrupted the Arrancar, he would know what was about to happen.
Without warning, a single cable touched onto the side of Stefan's neck. "WHY DID YOU TURN COLD?!?" The voice of Justin, supposedly extinguished in the assault, roared, as without warning the massive scythe slammed into Stefan, HARD. He was dragged by it, the massive chain attached to Justin's body as he was thrown towards Stefan. "YOU ARE A FOOL. A DRAMATIC FOOL!" He laughed, even as the two of them slammed together. Without warning, a blast of Justin's energy shot down into the ground below them, as the massive pool of Justin's blood was blown away into an absolutely messy pair of shapes.
What were these shapes? Well, that was pretty obvious. Around Justin's leg, the blood that had been going down his body created a ring, and the much BIGGER circle around that was created by Stefan's forceful attacks. "THIS IS YOUR MISTAKE…" He said, smiling, as he whispered to Stefan, the Vizard pressed up directly against his body, his body bound by the massive scythe slamming into him, now feelable by Justin, the stabbing pains of the scythe's three prongs nearly making him twitch in ecstacy. "A God… Has followers for a reason." He said simply.
Meanwhile, Yakuin would have received instruction from Jashin, a large portion of energy from Justin shooting over to the Iramasha, giving her more then enough energy to stand up firm… although now, Jashin's energy was flowing through her in full force. She would have had ample opportunity for a surprise attack, one which would be difficult for Stefan to dodge. After all, the Vizard hadn't been planning to deal with two, he had only focused on Justin. And should he go for Yakuin…? Then he would find out that the massive telescoping pole which had stabbed into his arm could be placed in pre-made holes, as well. Justin's voice laughed deeply, crazed-like, so amused at the situation of Stefan's own foolishness.
"This is Stefan Religion Class… I'm Mr. Washi."
__________________
Believe nothing, no matter where you read it or who has said it, not even if I have said it, unless it agrees with your own reason and your own common sense.
- Buddha
Permissions in this forum:
You
cannot
reply to topics in this forum
Who is online?
In total there are
21
users online :: 1 Registered, 0 Hidden and 20 Guests
Blood Knight
Top posting users this month
Top posting users this week