JJ

Rower of Rock. And Souls.


Joined

: 2011-03-03


Posts

: 5174


Age

: 25


Location

: , Location, Location!

Member Info


Platinum Points

:


(20650/20000)




Tiers

:
Welp. Here I am. Three thousand posts. I have violated teh sanctity of the place where I only saw in fleetings of dreams, places which I never imagined I would ever grace or be able to touch the way I am now. This is nt to say I never imagined it. While a janitor and Moderator, I sure believed it. After I became an admin, my work changed, and I began to wonder.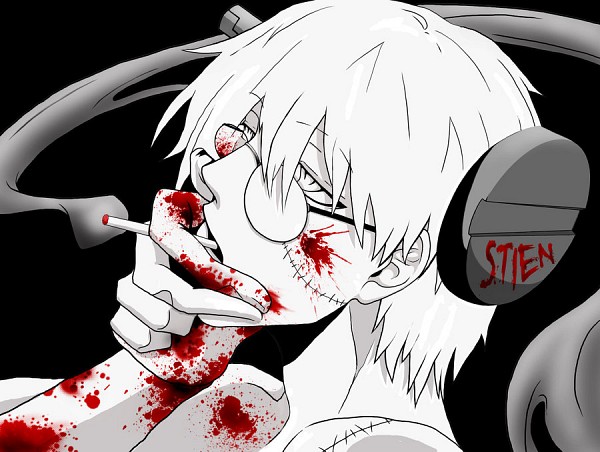 When I got prevented from topping Tsubine, I truly wondered for the very first time if I should leave PH where it was, so badly affected I was at the time. However, I'm gone past that time and still progressing, and will eventually achieve my dream of the number two spot, and even shoot for number one.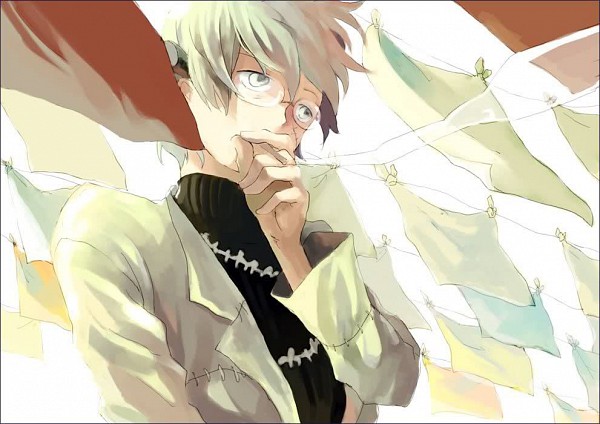 Three people deserve my thanks for getting me this very far in my RP career and overall ability as a person on a site like forummotion, and if not for them I would not be here.

Gin - First, the main bro of mine who got my neko-tailed behind addicted to fighting threads and stories where two characters intricately trade blows with one another in such a way that occurs adrenaline in both and just causes a large amount of fun without drama or stress, and kicks me in the behind whenever I majorly screw up on something and helps me see clearly with reason.

Aivee - The reason why I am so addicted to the personalities of my characters. She is the one who introduced me to the concept of a social thread, for sure, and made it so that I gave a crap about what my characters had relationship wise. She is also the only person, at least female, that I trusted so utterly to the extent in regards to knowing me that I asked her to make my cat. She's an amazing person who also watches for the bits and pieces I leave behind and makes me look at them once again, making sure that I made educated decisions along the path and keeping my sanity as well as being the infinite source of my muse when she desires to be.

Serenity - This is a person who made me still be here. If not for her, I would not be on the site any longer. If she did not arrive when she did, when I was questioning why exactly I was even on Platinum Hearts any longer from the sheer apathy, from everyone else leaving or busy with life in general and having no time to Roleplay or getting hit by a hurricane, there she was. She was an extremely valuable part of my development as a roleplayer and forced me to consider how drama could, in some ways, be delicious depending on how it is executed.

To those three, more then any other for my developing roleplay experience as well as being friends, mentors, students, and overall acquiescence to be with and to give and receive attention with, I give my thanks.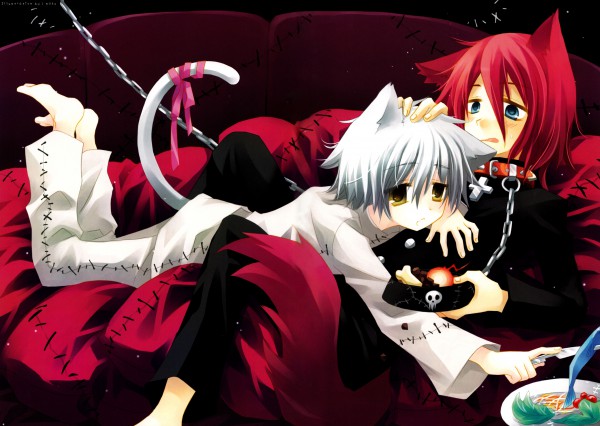 But of course, there have been other people, important people, who have done important things to make it possible for me to even develop as a Roleplayer.

Zero/Austin - Course, how could I ever possibly forget the epic guy who told me stories of demons and genderchanging squad leaders and fights for London and taichi wielding arrancar-men? Not me, of course. If not for Austin inviting me here, I would never have been here in the first place, never met anyone here, helped them, been helped by them, or anything positive that has come out of me being here. Thanks, Zero the Hero.

Frost - The main man himself. The single blackest black guy I've ever known, that's all I can really say about my physical opinion of the man. However, if not for Frost, then this site would simply not exist. I would not have met anyone here, and he deserves my own and many others' thanks for what he has done for us and the good he has caused to become in the world as a result of his actions.

UHCM - Yes, U gets a place in here. After all, he was the one who decided to start a thread with two total nubs, myself and Niccka. So therefore, if also not for U, I never, *ever* would have gotten started on my path towards becoming a role player.

Dai - THE GREATEST OF ALL GREAT FRUIT! Of course, he also gets a place in here. He taught me what it was like to actually enjoy RP and taught me how to go into detail. However, more then that, he was also the one who I could honest to god look UP TO on the site. He was my role model, my vision of a true neutral. He taught me by example how I could help others without being a pain for anyone and to be a person who could enjoy the site as well.

Blade - Sigh, yes, Blade goes in here too. He gave me a target to destroy, a place to reach, a rival with whom I could compete with and base myself on. If not for Blade, then many advancements to Colin would never have occurred. His actions often kicked me in the butt and drove me to do something either because I incorrectly viewed something as bias/favortism, or just REALLY, REALLY wanted to prove him wrong and kick his ego down an entire block. For that, he gets my thanks.

Tsubine - Tsu is like the more mature version of Blade in regards to my feelings towards a person. Tsu was the model admin, a person whom I could look up to as a role model as well. He was the original Byakuya, and the one who took him over me the first time I tried out for the former Captain of Squad Six. He was what I thought an admin to truly be like and sought after imitating him... although at this point I've realized that that's a wholly incorrect mindset to have towards him, it is impossible to deny that we have similar tastes in characters...

Raiki - Yes, the King of Blunts goes in here as well. He is another person who, still to this day, I look up to as a beacon of someone to topple and an example of what one should be when they are at the top. At times, he makes me absolutely furious, but at the end of the day I often realize that he's mostly doing it in the interest of my own growth (or just doesn't notice how horribly he's abusing my emotions at the time, which has thankfully only happened once or twice). He is also the only person who can actually get a rise of defiance out of me in an actual thread within an RP environment, so kudos to him for that.

These are all people who also kept me alive and working within the RP world, and have been key parts of my experience. I do thank them all, once again, even if they were not a wholly positive influence towards me and myself as a person.




Sometimes, I do wonder if it was really the right thing for me to join platinum hearts. This site has been the greatest source of stress for my mentally and physically that I have ever known in the last sixteen years of my life, been the source of the worst pain that I have ever gone through and the most forced growth and violations of my innocent psyche.

However, at the same time, it has been my golden beacon of light and hope. This site is what has made me who I currently am, for better or worse. It has gained me many contacts who I take pleasure in being able to help and help me in return, and have been a greater source of comfort than anything in my life outside of this massive web of communication we call the internet. I honestly, truly believe that the goods have outweighed the negatives of me joining the site, and I will always remember fondly the many memories I have gathered in this humongous stack of these 3000 posts.

Whether they were a short check of approved, a medium check of an application, or the long description of a Kade application to help a member.

Whether they were my 750 characters first post that I ever created on the site with an Ipod, or the mediumly long posts I created later with Gin in Stefan vs Colin, or the 10k post I created using Shinji in the attack on whatever place U randomly chose, or the thirty thousand character battle that happened between Stefan Soan and Colin Washi at the climax of the Vizard War.

All of these have made who I am currently as a person on the site, and I am more then happy, am more then pleased, and more then ecstatic, and more then in pure bliss to say that...
Platinum Hearts, without a doubt...

IS AMAZING BEYOND ALL DESCRIPTION!!
__________________
Believe nothing, no matter where you read it or who has said it, not even if I have said it, unless it agrees with your own reason and your own common sense.
- Buddha
«LOCKING OUT THIS OLD THREAD NOW»


Alright, since we going back and locking out old threads from 2014 and backwards, I'm going to go ahead and lock this and toss it in old general threads.
__________________
Permissions in this forum:
You
cannot
reply to topics in this forum