Slayer

Thicc Boi


Joined

: 2016-10-29


Posts

: 706


Age

: 21


Location

: The Dance Floor

Member Info


Platinum Points

:


(7900/999999)




Tiers

: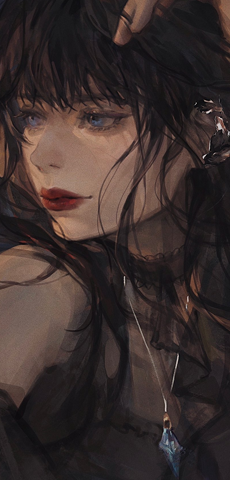 Surprisingly, it seemed like they were just going to but heads on the subject, much to Kokoko's chagrin. She imagined that arguing with her biggest role model wasn't going to exactly win her any favor points. Oh well? To be honest, she was just racking her brain for ways to save the conversation, just barely stumbling over her own words.

"Y-yeah, that's true..." Her eyes would dart around the room, landing anywhere but with Shihsiyuki's. "I just think that if the biggest problem is that it's not traditional enough, then by adding is some tradition then there shouldn't be a problem..?" The infliction in the woman's voice was indicative of the fact that Kokoko wasn't exactly sure about what she was saying. Yeah, it was her idea, but the retaliation of Shishiyuki has caused her to reconsider her own standpoint. See, bravery and Kokoko weren't exactly friends, if anything enemies that had decided to collaborate once in her entire life. So with that being said, if not for the fact that she was sitting down then her knees would be knocking together.

"Do you have a better idea?" Almost immediately she realized it was accusatory. "Out of curiosity."

Rawk

Knight of the Two Swords


Joined

: 2017-05-11


Posts

: 6149


Age

: 27


Location

: The beach :)

Member Info


Platinum Points

:


(16000/1)




Tiers

:
KOIZUMI SHISHIYUKI
"If you are to one day inherit your school, then it is natural that you should decide how it is passed on. Whether traditional or not is ultimately not your concern, is it? Unless you intend to capitulate to the whims of others when it comes to your own school."
Shishiyuki could certainly tell that Kokoko lacked in confidence, and she didn't exactly think that simply telling her to
be
confident would solve that issue. It made far more sense to simply address the actual truth of the matter, didn't it? And she had long since come to accept that her family's traditions had only held them back.
Held
her
back.
"If they wish to lead your school in turn, then they can certainly fight for that role. But I think it would be rather wasteful to force that onto them, as is typical in some of our sects."
END POST | ON MY HONOR
Permissions in this forum:
You
cannot
reply to topics in this forum