Dai
'Dat Bishie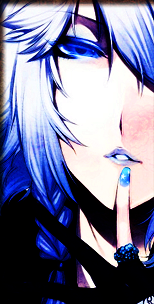 Joined

: 2010-11-07


¥ Yen

: 293058285


Posts

: 1517


Karma

: 16


Age

: 19


Location

: New Zealand

Member Info
Awesome Bar:





(10/100)


Tiers:

Subject: Sugiura Information Thread [MULTIPLE PIECES OF INFORMATION] Tue Mar 13, 2012 1:44 am

---

This thread is meant to condense down all of the Sugiura Information available, and put it into sections that allow for quick access, both from the Race Specs and Sidebar.



The first and foremost reading material for the potential Sugiura-maker. This thread details exactly what Sugiura are, and give simple synopses of both the Eastern and Western Clans.



This is the most proper and suggested history that is currently known for the Sugiura Race. If you wish to align your character's history with this, it would be wise to read through the guide.


A brief explanation of the sub-classes of Sugiura. They are the Knight, Magus, and Beast classes, each with their own skills and attributes.



These are the spells of the Sugiura themselves, who have created their own magic to go inline with Kidō. Most Sugiura should have some knowledge of this magic.



The Tsurugi are another siderace of the Sugiura themselves. It shows most of the known information about this race.


The Undead are lost souls, Plus, fused with a Guardian Beast. They are very rare, and this thread describes what they are.