STAFF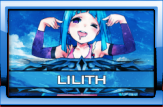 Staff Bar
The Rules
Help Center
Quick-Links
Organizations
Statistics
We have 2182 registered users
The newest registered user is Slinky Pinky

Our users have posted a total of 87610 messages in 13433 subjects

Top posting users this week
| | |
| --- | --- |
| A List Of Usable Demon Spells | |

Author
Message
[THEFROST]
Head Admin







Joined

: 2010-06-03


¥ Yen

: 1896357810


Posts

: 9561


Karma

: 137


Age

: 22


Location

: Purgatory

Member Info
Awesome Bar:


(100/100)


Tiers:


Subject: A List Of Usable Demon Spells Tue Nov 13, 2012 2:29 am

---

Name: Pulse of Death

Type: Offensive

Prayer: Touketsu's heart beats not of life, but of death.

Effects: Due to its powerful effects, this spell costs a good amount, with even more energy to increase the span or hasten the rate of the spell. Upon the completion of the prayer, the floor right in front of the user shall shift into a deep shade of crimson, shaped like a cylinder of light, the area shaded spanning a minimum 5 meters diameter, and towering up towards the sky. The loud beating of a heart can be heard in the center of the shaded area. The closer one is to the shaded area, the louder the heartbeat is. In between beats, the shaded area shifts itself equivalent to its diameter foward. The rate is 2 beats per second (2 beats ber half second being the max rate). If anyone so happens to be inside the shaded reigon, whether in the air of in the ground, they will suffer intense damage fom the inside out, the worst case scenario being that their organs implode if weak enough. The victim shall end up spewing blood out of their mouth as their body undergoes gut-wrenching pain. Their vision will be fully obscured in an opaque, blood red. The red will slowly fade away in a matter of ten seconds. There is a minimum of ten beats per cast.

Notes:This spell has no effect on machinery whatsoever. The spell cannot be destroyed by physical means. It is best to avoid the spell, ratherthan attempt to destroy it. The light emmitted from this spell, even if deflected through any means, would not affect anyone it comes in contact with. The light only serves to signify the spell's zone. The power of the spell is relative to the power of the caster, and thus, 0 tiers would most likely to cause significant amount of damage to other 0 tiers, with 1 tier severe damage, and 2 tier a high chance of death. The visual effects happens to all who get inside of the shaded area, including the user (although the user won't be efected by any other of the spell's effects.

Name: Shattered Existance

Type: Offensive

Prayer: Life, time, existence. Nothing is safe from the chaotic wrath of Touketsu. This is but a hint of his power.

Effects: This spell is very costly in energy, and is reserved for the strongest of the Demon World to use. only tier 0-3 and up will be capeable of using it without any risk of it backfiring. Upon completing the prayer, little jagged, luminous white lines shall elrge out of the palm of the user, moving in a jagged patern, creating angles and elbows for every foot, in similar fashion to how glass cracks. The sound of glass cracking can be heard from up to 50 meters away. The cracks are surrounded in dense darkness, fully obscuring anything that comes close enough to the cracks. This makes the spell t appear to be a black line, laden with smaler, jagged, bright white lines. The cracks can only span up to 30 feet in length, 2 meters in width. Any longer than that then the cracks will fade away from the back of the line to maintain the proper length. The cracks expand/travel for 2 meters per second, which is significantly slow.

The cracks are sensitive. Anything that makes contact with a single crack will, proportionately, result in all of the cracks exploding in a burst of intense, white light, the blast spanning double the proportions of the initial foray of cracks. Little shards, white on one side and black on the other, will be flung out of the explosion from all directions, although these shards are benign. The sound is similar to a large quantity of glass shatering. The sound is so loud that it can be heard from many miles away. The entire vicinity where the thread is occuring shall, in an instant, flash into an inverted color, in which black is white and white is black. This lasts for only a second before everything fades back to normal color. Anyone who so happens to be nearby, or directly made contact with the cracks would be fully obliterated by the sheer power of the attack. This excludes anyone who is of equivalent or higher tier than the caster, which would still suffer extreme damage from this attack, and be launched away from the blast like a puny little pebble. All attacks that were nearby, or made contact with the cracks would be destroyed by the blast, unless high amounts of energy were used to make it by an opponent of equal tier or higher compared to the user.

Notes:This attack can effect the user, so it is dangerous to be near it. This makes it especially dangerous to stick around when the spell has just been casted. Anyone below 0-3 will put themselves at risk of causing the cracks to backfire, by making contact with the user immediately, which can bring about a near fatal outcome for the user. The chances of the spell working being 1/4. Anyone below 1-1+ will have a 100% chance of the spell backfiring. The proportions of the cracks can be re arranged, meaning that instead of being thirty feet long, the line can be condensed to become wider in span, the wider the arrangement of cracks are, however, the slower the cracks shall move, and vice versa. (An arrangement of a single crack would move as fast as a rocket, a wide, yet thin wall of cracks would move half a foot per second.)

Name: Necroflame Shot

Type: Offensive

Prayer: Behold, the putrid embers of Zoa Koa.

Effects: This spell only requires a moderate amount of energy to cast. Upon finishing the prayer, the user points a finger at the desired location. A small, green, spherical light will begin to glow in the selected area for 3 seconds, After the three seconds are up, the light shall explode in a powerful blast of green, haze-like energy, the blast usually spanning 12 feet in diameter. But that is now all. A multitude of small, green fireballs will shoot out of the explosion from all dirrections, each fireball making a smaller exposion of the same type wherever it ends up landing on. The blast radius, as well as the quantity of fireballs shot out can increase with more energy.

Notes:The sensation given off by the flames and explosions are not of heat, but of something similar to acid burn, that isn't to say that the spell itself is acidic. This spell can effect the user, if close enough.

Name: Sowspear

Type: Offensive

Prayer:Zao Koa says: "GET OVER HERE"

Effects: This spell costs only a small amount of energy to use. Upon saying the prayer, the user fires a green, striangular shaped spearhead of energy, with a thin, green, luminous tail 3 feet long. The projectile moves as hast as an arrow. If the spear so happens to hit someone, not only will that person be impaled by the spear, he will also be thrusted towards the user at the very instant of contact, as if sucked in by a strong vortex. The energy emitted by the spear can induce paralysis to those who are at the same tier, or lower than the user. Higher tiers are not effected by paralysis. If the spear hits any object or attack, it will simply dissipate. The max distance the victim travels upon being impaled is 24 meters.

Notes:If the spear hits beyond the range of 24 meters, the user will still be thrusted towards the user, albeit that person will not end up right next to the user. There is not limit to how many Sowspears can be fired.

Name: Fatale Flash

Type: Offensive

Prayer: I call to thee, oh King of Demons. Bestow to me your ineffable might, for thee, Touketsu brings about nefarious forms of unspeakable destruction in the blink of an eye

Effects: This powerful spell is reserved for the higher ups in demon world, due to its ridiculously high cost, and devastating power. 0 tier is best fit for this. Once the prayer is said, the user points at the desired location. The very instant the finger is pointed, the Aftermath of the spell (but not its victims) will be displayed in a fraction of a second. The sight revealing a deep, blackened crater made from the attack, dense, black fog surrounding the vicinity, and a ring of smaller, blackened craters surrounding the center crater, each small crater with a pillar of black smog trailing upwards into the sky. All of this will disappear as fast as it appeared, and nothing shall happen for ten seconds afterwards. After the ten seconds are up, a large explosion of black, smoggy energy will occur at the spot pointed at, the blast radius being 12 meters minimum. The smog is highly corrosive, to the point that even steel will melt. If one has been exposed to the smog for long enough, even the strongest armor of skin shall melt away from heavily prolonged contact with it. The smog will quickly travel out from the center as the explosion occurs. From this explosion, a large, black fireball composed of said energy will shoot up towards the sky, splitting into twelve, smaller fireballs just as it is about to fall back down. Each of the fireballs will move outwards from the center, landing onto the earth in unison, creating a ring of smaller explosions, causing a lesser amount of fog to scatter from the explosion, as well as a pillar of smoke to rise up from the crater. The distance between the center and the ring is half a mile minimum, the distance being proportionate to the size of the center's blast radius. The time it takes for the ring of explosions to occur from the initial one is one post. The fog will last for three posts, before dissipating. The highest sources of damage are from the explosions, with anyone who is caught in the first blast having a high likeliness of fully vaporizing due to the attack

Notes:Anyone who is below 0 tier, and is somehow able to cast this spell, can be subject to injury from the spell, not to mention that the use of the spell would me more than enough to exhaust the user beyond any ability to fight. The size of the initial explosion, the amount of fog emitted, or the longevity of the fog increases with the use of (much) more energy. The flash in the beginning is completely benign, even if one is right in the center of teh initial blast during the primary flash. Due to timing, the fog from the ring expires one turn later than the fog from the center.

Name: Retard

Type: Offensive

Prayer: Touketsu invites you to get drunk with him!

Effects:1-2 is the minimum requirement to use this spell. For 0-4 and up, the spell's effects is expanded to 2 posts.

The user fires out a gray sphere of smog out of the palm or weapon, as large as a grapefruit, towards the enemy, leaving behind a cone trail of smoke. The projectile moves as fast as a rocket. Upon contact, the victim obtains blurred vision, get a sick feeling within the stomach, similar to when one has a stomach virus, and has a sense of imbalance SPECIFICALLY when the victim is moving at high speeds. Meaning if that person uses Flash Step/Sonido/ whatever feat of great speed, that person shall loose his train of balance, and will find it easy to stumble. This lasts for one post. Any shield, or physical projectile can be used to dissipate the spell.

Notes: The user can be effected by this spell. Once struck, hitting the same victim with another spell will not expand its effects. The user must wait for the spell's effects to expire, before using the same spell to bring about the same results. Moving at a slow to moderate pace, as well as jumping, does not result in a sense of imbalance for the victim.

__________________



Last edited by [THEFROST] on Tue Nov 13, 2012 7:31 pm; edited 2 times in total

[THEFROST]
Head Admin







Joined

: 2010-06-03


¥ Yen

: 1896357810


Posts

: 9561


Karma

: 137


Age

: 22


Location

: Purgatory

Member Info
Awesome Bar:


(100/100)


Tiers:


Subject: Re: A List Of Usable Demon Spells Tue Nov 13, 2012 2:29 am

---

SUMMONING SPELLS

Name: Hades Elemental

Type: Summoning

Prayer: Zoa Koa, bring out the Hades Elemental

Effects: This summon requires a moderate amount of energy to cast. It creates this beast



The beast hovers at a slow pace, but packs quite a powerful punch. It can use the following attacks.
1. Fire 8 spheres of searing red electricity out of its mouth at the enemy, the spheres aligned in a horizontal diamond fashion, starting out close together, then scatters more and more the further the attack travels.
2.It fires a trio of pillars of red lightning, each one a foot away from one another each one being 10 meters tall, traveling as fast as a rocket towards the enemy. These pillars have a range of half a mile, spread apart the further the distance becomes, each one able to climb up steep inclines. These attacks dissipate when hitting a wall.
3. It fires a Hades' sphere out of its mouth, which is a rouge sphere of concentrated plasma, with arcs of bright crimson electricity orbiting it. This sphere is a homing projectile, homing in on the nearest target.and it moves as fast as a rocket. Upon making contact, it will explode in a blast of red plasma energy.
Upon being killed, the Hades Elemental explodes in a pillar of red energy, the pillar being the same width as the beast, and 30 meters tall (relative to its current position upon death. That means if it dies near the ground, the pillar will emerge fromthe ground. If it dies high in the sky, it will burst into a 30 meter tall, vertical ray.)

Notes:Speed is the beast's biggest weakness, as it hovers at a very slow speed (ever see how fast a cacodemon moves? it's pathetic). It's best to keep a good distance away from the Hades Elemental before killing it. Tier 1-2+ minimum requirement to summon it (2 posts after prayer is made). for tier 0-4 and above (1 post after prayer).

Name: Flesh Wizard

Type: Summoning

Prayer: Upon death, Touketsu molds whatever flesh you have left into this.

Effects: 1-3 is the minimum tier required to summon this.
1-3 takes one post after prayer to summon one.
1-1 can summon one immediately, or wait one post to summon two
0-5 can summon two immediately, or wait one post to summon three.
0-3 and up can summon 3 immediately, or wait one post to summon 5.
The user summones the creature by making it emerge from the ground, molding into this form.



The Flesh Wizard is composed out of the flesh of formerly living creatures who have been tortured in the Demon Realm. They are capable of firing a blue sphere of blue energy at the opponent by clasping both hands together, pushing them outwards at the opponent, the projectile moving as fast as an arrow. The projectile causes the victim to suffer burns from the inside out. Any defense, both physical or energy based, can be used to stop the attack. What makes them so formidabble, however, is their ability to use their own version of "Flash Step", which helps them getting out of harms way by moving in short bursts of great speed. The Flesh Wizard must stay still in order to attack.

Notes: The Flesh Wizard is very vunerable, since it is only composed of flesh. This means its weakness is its lack of physical defenses. It's "Flash Step" skill is equivalent to Advanced. The Flesh wizard is a ground based unit, and cannot jump, nor crouch.

Name: Pain Elemental

Type: Summoning

Prayer: Touketsu, remember that one cute brown munchkin from Doom 2?

Effects: Upon finishing the prayer, a Pain Elemental is summoned right next to the user, which looks like this.

The Pain Elemental hovers aroudn at a slow pace, making it easy to hit. It is capeable of shooting out Psycho Skulls (of random flame color) out of its mouth, towards the enemy, firing at a rate of two skulls per second. When the Pain Elemental dies, it explodes, with three Psycho Skulls of random colorsflying out from the explosion.

Notes:This spell requires a moderate amount of energy to use. Only one Pain Elemental can be cast per spell, excluding 0 tiers, who can summon up to two in a single spell.

Name: Psycho Skull

Type: Summoning

Prayer: Oh, Touketsu, unleash the lost souls upon these fools

Effects: The user can summon up to three psycho skulls at a single cast(minimum). This spell is relatively low in energy. The skulls appearsimilar to a lost soul in Doom, being a skull, with a pair of horns, engulfed in flames of a certain color. These skulls are capeable of flying at fast speeds. These skulls chase down an opponent, exploding upon making concact with the opponent. They are not durable, but they are agile enough to weave in and out of projectiles that aren't that fast. Their flame comes in the following colors
Red: explodes into a burst of fire.
Blue: Explodes into a burst of sub zero, freezing mists.
Green: explodes into odiferous fumes, the wretched stench equivalent of an Ether.
Black: explodes into black, corrosive smog.
Yellow: explodes in a burst of lightning.

Their power and effectiveness of the psycho skulls stay the same, though a more adept user can summon more psycho skulls in a single cast, at the cost of more energy.

Notes: They can injure the user if the user gets in the way.

Name: Spire of Æons

Type: Summoning (construct)

Prayer: Each verse stated in a separate post.


I call upon the grandiose nefarious creation of Zoa Koa.
The fearsome construct, which holds the key to utter oblivion.
Its structure pulsates pure doom and demise.
It's power grown through a manifold set of immeasurable complements of time.
Come forth into reality, SPIRE OF ÆONS.



Effects:Please see here

Notes:This spell can only be used by 0-4 and up. Said user MUST have the Key to the Spire of Æons wielded while saying the prayer in order for the spell to work. The spell costs moderate in energy, with most of the energy requirements met by the Key.

Name: Diabloist

Type: Summoning

Prayer: Allow me to show you one of Zoa Koa's raucous disciples.

Effects: The user must be Tier 1-2 minimum to summon the Diabloist. It takes two posts after the prayer is made to summon it, and one post for anyone 0-5, and immediately for 0-3 and up. This requires a moderate amount of energy to summon. The user summons the following creature.



The Diabloist is as agile as an average human being. It can do the following
1.It raises its hands high in the air, with its head tilted towards the sky, its open hands glowing a bright yellow, causing the nearest opponent to be engulfed in flames. The flames themselves are harmless, and lasts for one post. The Diabloist then brings its hands close to its body, lowering its torso, similar to an Archvile from Doom 2. After the first post is up, it shoots its palms out, causing the fire enveloping the enemy to explode, doing moderate damage to the opponent, while thrusting him into the air. Zero tiers will sustain light damage, with 1 tier suffring moderate damage. 2 tier suffering heavy damage. 3 tier and below would most likely die from the explosion. Although the fire itself cannot be doused, the attack can be prevented by either 1. moving out of the Diabloist's sight (like hiding, cloaking, or teleporting so that the Diabloist is nowhere in sight. This also includes going behind the Diabloist.) or 2. Injuring the Diabloist before it completes its attack. Range does not determine the effectiveness of the attack, but rather the Diabloist's ability to see its enemy.
2. The Diabloist keeps its bends its torso downwards, curling its back as it bends its knees slightly, extending both palms out, tilted horizontally. A stream of 12 orange, baseball sized fireballs are shot in between the palms in the span of 2 seconds at the enemy, each fireball moving as fast as a rocket.
3. The Diabloist aims its hands at the ground, its fingers stretched out as its heat is tilted upwards. A pair of embers emerge from the ground under its hands, the embers being a foot tall, and a few inches wide. The embers travel as fast as a rocket, homing in on the nearest enemy. The embers always span 2 meters long as they race towards the enemy. Upon making contact with the embers, an explosion of fire will emerge from the ground, engulfing the area within a three meter blast radius in flames, similar to a napalm grenade. The best way to aviod this attack is to fly over it, or lead it to an obstruction or wall, which causes it to dissipate. The flames can also be stopped by freezing the ground, or shooting the embers with water.

Notes:The Diabloist's biggest weakness is water/ice, with fire doing the least damage to it. The Diabloist must stay still when using any attack. The Diabloist has a moderate amount of endurance for anything else that's thrown at it, elementally based.

Name: Dark Imps

Type: Summoning

Prayer: Zoa Koa, the brown imps won't do. Give me the Dark Imps

Effects: Adept Summoning is the minimum requirement to summon this creature. Upon completing the prayer, the following is summoned into the battlefield, in front of the user, the creature being of random type (as seen below)


The dark imps are the same size as the ordinary imps. What seperates these imps from the other imps, however, are two things.

1. These imps are much more durable, their flesh being the equivalent of Adept Hierro.
2. The fireballs that the imps fire are now tinted green. Upon contact, the fire continues to burn on the flesh of the victim for one post afterwards, causing the following damage rates.
Moderate(Adept endurance)
Low (Adv. Endurance)
Insignificant (Master)

Dark Imp: This is the balanced troop of the dark imps. This imp can fire a single, grapefruit sized fireball, at one fireball per second, the fireball moving at the speed of a thrown baseball, the range being only up to 100 feet. The imp also can use its claws to scrape its enemies at close range, the claws being as sharp as an average, sealed zanpaukto. This imp can only walk like an ordinary human, and cannot jump.

All other imps: Same as the imps mentioned here: http://www.platinumhearts.net/t2618-the-imps#13850
Include the distinct differences of the Dark Imps, and that the Blaster Imp is the second imp in the image, who spews the fire out of the mouth on its head, since it has no mouth in its stomach.

Although these imps are more durable, their major weakspot is at the head.
Number that can be summoned in a single spell.
1(Adept)
3(Advanced)
5(Master)

Notes:

Name: Cacolich

Type: Summoning

Prayer: Zoa Koa, let them behold the dreaded Cacolich

Effects: Adept is the minimum requirement to summon this creature. Upon the completion of the prayer, the following is summoned into the battlefield, in front of the user.

The Cacolich flies at a very slow pace, like a cacodemon. To make up for their lack of any speed, they have quite the durable skin, at the level equivalent to Adept Hierro. The Cacolich can do one of two things.

1. The cacolich fires out a bright green sphere of highly condensed gasses out of its green eye, the sphere being as large as a volleyball, traveling as fast as a rocket. The sphere is homed in on the closest opponent, following his every movement. The sphere, upon contact, disperses through a 5 meter blast radius and height, exposing the victim to high amounts of highly corrosive gas with a pungent stench akin to an Ether, the gas able to melt down durable materials up to adv hierro. The projectile can easily be stopped by hitting it with a physical projectile, or incinerating it with an energy projectile.

2. In close range, the cacolich unleashes a potent stream of the same gas, like a flamethrower, out of its mouth, the stream shooting out for 5 meters before dispersing enough to be harmless. The gas is able to corrode through even adv hierro, from the potent acidity.

The cacolich may be a strong beast, but can be stopped through its two weak spots. By damaging the eye, the cacolich will not be able to fire the homing projectile anymore. It is also more vunerable to hit in the mouth, if the opponent is able to pry it open, or hit the cacolich while it is spewing out its gasses.

Number of cacoliches that can be summoned per post

1 (one post after prayer is complete. Adept)
1 (immediately) 2 (1 post after prayer is complete. Advanced.)
2 (Immediately) 4 (1 post after prayer is complete. Master.)

Notes:(Any Extra Notes to add?)

Name: Afrit

Type: Summoning

Prayer: Touketsu, show them the spawn of your rancor.

Effects: 1-2 is the minimum tier requiring for summoning this creature (2 turns after prayer is made) 0-5 can summon it one post after prayer, or wait two posts to summon two at once in a single prayer 0-3 and up can summon up to one immediately in a single prayer, wait one post after to summon two, or wait two posts to summon three at once instead.
This creature requires a moderate amount of energy to summon. Upon saying the prayer, the following creature appears right next to the user.



The Afrit hovers around at a speed of 2 meters per second. It can do the following attacks.
1. With a single swing of the hand, the Afrit can fire a bright orange glob of lava at the opponent. The glob moves as fast as a rocket. Upon hitting the target, the glob bursts, sending a gallon's worth of magma flying from all directions in a 2 meter blast radius. It's maximum fire rate is 2 globs per second.
2. By clapping both hands together, a reddish comet is shot out of its hands towards the enemy. It moves as fast a rocket. The comet is the size of a basketball. Upon contact, the comet created a powerful explosion with a 5 meter blast radius.

3. By clapping both hands together, it can ignite embers below itself, the embers spreading out in a 5 meter radius. The embers are a meter tall. This lasts for only one post.

4. By clapping both hands together, it can unleash a wall of embers, spanning 20 feet in length, 1 meter tall, moving at 3 meters per second, and having a range of 30 meters.


Notes:Other than number 1. the Afrit must stand still when doing all of its attacks. It, and its attacks is weak against water and ice. Fire based attacks do little damage to it. Any other attacks, elementally based, to moderate samage.

Name: Scourge

Type: Summoning

Prayer: two parts spread over two consecutive posts "I call upon Touketsu to bring about the insidious atrocities deep within the wretched, scorching confines of eternal damnation."
"He whose skin is of hardened fire. He whose armaments sear through the foes. He whose form is rich in crimson. Bring forth the Scourge"

Effects: 0-4 is the minimum requirement to summon this beast. 0-2+ can summon two in a single prayer. These ceatures requirea high amount of energy to summon. The following creature is spawned nearby the summoner.



The Scourge stands a staggering 20 feet tall, its body and legs adorned in a high endurance, crimson shell, that also makes its legs useful to pierce through otherwise difficult to pierce surfaces, similar to a zanpaukto. The shell is equivalent to an Advanced Hierro. It can cover a grat distance by spreading its blade-like legs out, taking long steps. It's max speed is 60mph when "running". The Scourge is capeable of jumping great heights by croushing down with its four legs, then springing high up into the air. The scourge can latch itself onto walls and cielings using its legs. Its green blood is highly acidic, which can corrode through powerful armor and skin (any endurance at Master will not be effected by the acid), making it a bad idea to just walk over its corpse. The scourge wears a pair of multi-purpose arm cannons which can do the following.
1. It shoots out long streams of fire from its cannons, engulfing the target in flames. The range of the flames are 15 meters max.
2. It shoots out orange spheres, the size of bowling balls, at the enemy at 4 shots per second. Each sphere, upon contact, explodes into a powerful burst of fervid, rapidly expanding flames with a 5 meter blast radius.
3. It fires a heavy spray of Fire Bullets from both cannons towards the enemy, moving at bullet speed each cannon acting as a sort of "Fire Minigun".

The scourge can fire these attacks while moving, although it won't be able to run, only walk.

Notes:The Scourge is cannot tilt its torso any further than 90 degrees to either side, meaning that it can't target enemies behind it without doing a jump-turn. It's greatest weakness is its underside, which is much softer than the rest of its body. The opponent has to go under its legs in order to hit the soft spot. Water and ice is most effective in stopping the Scourge's attacks. Freezing the scourge's cannons can have them fully disabled.

Name: Death Knight

Type: Summoning

Prayer: (3 parts seperated in 3 consecutive posts. If the chant is delayed by one post, the user must start over again.)
Allow me to show you the final result of Touketsu's system of Chivalry.
A fearsome warrior that has been trained to slaughter the strong.
Behold, the Death Knight!

Effects: The user must be at least Advanced in summoning in order to summon this creature. Upon completing the prayer, the following is summoned in front of the user.

The Death Knight is a strong adversary, standing 7 feet tall, composed of pure bones, a set of dark armor, a shield, and a sword, covered in deep crimson flames. The knight can only walk like an ordinary human, and cannot jump nor sprint. The Death Knight is very durable due to its dark armor, the armor being as durable as Adv. Hierro. The shield it wields is incredibly durable, to the point it rivals Master Hierro. The Death Knights sword is as hot as the earths core, the blade itself being incredibly sharp. The sword, when swung, can pierce through highly durable substances, up to the level of Adv. Hierro. The Death Knight can use 2 other attacks, rather than just meele.

1. by swinging the sword towards the opponent, a red, highly luminous sphere is ejected from the sword, The sphere moves as fast as an arrow. Upon impact with any object, be an energy projectile, or physical object, the sphere will explode, immersing everything in a 3 meter radius in a fervid, red haze, as hot as the earths core. But that isn't all, a ring ot 12, small little embers of the same color are ejectsd out from the epicenter of the explosion, moving out at 2 meters per second, detonating after having traveled out for 10 meters, the explosion spanning 1 meter in radius, unleashing the same haze as the first explosion.

2. Holding the shield out, the shield ejects out cimson, transparent skulls that are as large as the skull imprinted on the shield, at a fire rate of 4 skulls per second. The skulls move at 8 meters a second, exploding on contact with any projectile, the explosion spanning 1 meter in radius, The blast exposing the victim to excrutiating amounts of pain, althought the damage itself is quite light. This attack is useful for overwhelming the opposition with great pain, as well as quickly retaliating after having defended from an attack.

The Death knight's maing weakness are its exposed legs, as well as the back of the head, both of which are vunerable spots that can be taken advantage of to cause heavy damage to the knight.

Number of knights that can be summoned per spell

1 (Advanced)
2(Master)


Notes:(Any Extra Notes to add?)

Name: Raise the Dead

Type: Summoning


Prayer: Touketsu hold the power of Death and Zoa Koa.
With that power he has killed many with fear and power.
Raise Fallen! Join the Power of Zoa Koa.
Assist us in our goal to strike down your allies.
Our wish is your goal, follow our every command!

Effects: This spell is used to raise dead bodies from the ground and have them fight for but they must be first able to get out of their grave and second have a body. This spell must be focused on a area so you must know that dead reside their as you could do such in a graveyard or digged up a body in the wilderness or on a battleground. Even a place such as the catacombs in London. This spell creates skeltons that are only 4-3 and can only be destoied through turning them to ash or a very small form of peices due to them being undead and powered by magic. All other attacks are futile and only stall them as they come back together. If you had to destory only one peice to stop the entire thing it would be the skull through.


Notes:Master only lasts 5 posts once a thread, with Tome of Geth it lasts 7 posts but takes up a spell every post so only one summon or spell can happen at a time also once a thread.

Name: Abyss Spell

Type: Summoning Shadowlike Dimension (Escape Place & Training Dimension)

Prayer: In the name of Zoa Koa, I beseech thee to grant me spell in the name of the dark god open this portal of darkness. I want to be alone let no one accept my just damnation...Release the gates and Open the Abyss.

Effects: It can instantly summoned fo prayer summoned however it just a post or a half to create the portal. The user must be kneeling in order for the spell to work.
After the prayer is said the portal opens to alternal dimension, a blacklike window portal opens up once a person enters the portal they could stay there for a long ass time. But once someone finally leaves the portal then the spell is done. The portal sends the person to a dimensional shadow forest which no sound.
This is where a demon can hide or start a long training exercise this dimension which could have alter gravity to user's choosing. Nobody else can enter this dimension only one person can got through and one person can leave. The portal is the size of big demon picture frame. By entering the frame the dimension become. The dimension is a dark ruins place of ancient times. A demon solitude to be truely alone and plain ahead for the future. This also a last resort if a demon is defeated in battle which they'll use to say the prayer fast then they're teleported to the dimension. No other demon, iramasha, Sugiura, ziamichi or demon ziamichi can use this spell. But this can use only two times a week. If used a third time the use will feel minor fatigue. If used a fourth time the use feel major signs of fatigue.

Notes: THIS IS USED FOR AN ESCAPE METHOD

Name: Dark Dimension

Type: Summoning

Prayer: Zoa Koa

Effects: It can instantly summoned fo prayer summoned however it just a post or a half to create the portal. The user must be kneeling in order for the spell to work.
After the prayer is said the portal opens to alternal dimension, a blacklike window portal opens up once a person enters the portal they could stay there for a long ass time. But once someone finally leaves the portal then the spell is done. The portal sends the person to a dimensional shadow city which has no sound. Enemies like Zombies and Monsters are there for training & fighting purposes. But none of them can leave through the portal but only the demon who created the portal. This is where a demon can hide or start a long training exercise this dimension which could have alter gravity to user's choosing. Nobody else can enter this dimension only one person can got through and one person can leave. The portal is the size of big demon picture frame. By entering the frame the dimension become. A demon can stay here as long as he wants and leave whenever he chooses. A demon stay forever within the portal the energy of the portal is endless. The dimension is a dark ruins place of ancient times. A demon solitude to be truely alone and plain ahead for the future. This also a last resort if a demon is defeated in battle which they'll use to say the prayer fast then they're teleported to the dimension. No other demon, iramasha, Sugiura, ziamichi or demon ziamichi can use this spell. But this can use only two times a week. If used a third time the use will feel minor fatigue. If used a fourth time the use feel major signs of fatigue.

Name: Vicāra Sakriyaṇa (Thought Activation)

Who Can Use it: Anyone

Type: Summoning

Prayer: "Awaken the shadow within me, mend them new flesh and unleash them upon the world, Za Koa!" (For this spell, prayer is not required. However, it makes the spell much stronger.)

Effects: This will most likely cost a fair bit of energy to create, but the effects generally justify the means. The first step to really activating this spell is to begin envisioning a body in your mind. Figure out what it will look like, what you can realistically summon and what is within your power to bring to life. Following this, you'll then need to set forth the energy required to bring whatever it is you are summoning to the field. Alongside that, you'll need to memorize the spell in order to create a connection to your mind and Za Koa. Proceeding this? You'll then have the needed networking required to go into Phase Two: summoning. Once the body has been constructed inside of your head and Za Koa is ready, you'll then need to begin bringing forth your creations to life.

Thus, it's worth nothing that it is wise to say the prayer before releasing them into the world, but it's not needed. Moreover, for this spell to work properly, you'll also need to know the amount or strength of monsters, clones or replications you can make based on your Demon Magic Skill and Za Koa Skill. Why is this? Well, your Za Koa skill typically determines how long you can keep this monsters on the field, how many you can conjure up and how short your cooldowns can be. Meanwhile, your overall magic skill can determine how powerful you can make these creatures with Za Koa's assistance. So, below, you'll see what each level is capable of doing.

Za Koa Skill
• Beginner: These will only be able to summon one creature from their mind with no offensive capacities and can only last one or two turns. Beginners will also typically suffer a six post drawback.

• Adept: These people will be able to summon up to five beings with this skill. They'll also be able to last upwards of four to six post's. They'll also only suffer a four post cooldown before they can respawn them.

• Advanced This is where this spell becomes much more useful. Upon reaching advanced level, this spells strength is multiplied by three times. Therefore? Most will be able to summon up to fifteen creatures, have the ability to make them last upwards of ten to fifteen post and have a five to three post cooldown.

• Master: Masters will probably see some of the greatest usage of this spell. Once again, by multiplying it by three times, they'll be able to summon upwards of 45 summoned beings to the field. On top of that, they'll also be able to make them last anywhere from ten to twenty post; sometimes a bit longer if they have the energy reserves for it. Alongside that, they'll also only suffer a five to three post cool down based on their usage.

• Grand Master: Grand Masters of this spell will truly be a force to be trifled with when using this sort of magic. For the last time, it will be multiplied by three times. Thus, when a Grand Master uses Vicāra Sakriyaṇa, they'll have the capacity to summon, at a maximum, of 135 beings. They won't see a post increase or cool down increase. However, they'll see more exhaustion if they decide to really push their energy usage or numbers with this spell.

Demon Magic Skill
• Beginner: Demon's who have beginner magic skills will only be able to make them as strong a average human or so.

• Adept: Those whom possess adept demon magic skill will be able to craft creatures that can be two to three tiers below the owners tier level. So, if you were 3-1? Then most of your spawn would be around 3-5 to 3-3.

• Advanced: Advanced users will begin to even out the playing field a bit with this spell. The first ten will probably be of the same level as adept. Meanwhile, the last five of their monsters will only be one or two tiers weaker then them. So, if one was a 2-1? They'd probably have most of their stronger flock at 2-2 to 2-2++. In addition to that, there may be one who can be equal to their level in power.

• Master: Master level users will see more usage out of this spell. More often then not, most Master levels, if their intending to use this spell in mass quantities, can make three groups the possess the same strength as the Advanced Level users. This means, in other words, they focus more on putting their crafted summon's into groups rather then separating them.

• Grand Master: Lastly, you got the Grand Master Group. These Demon's will be able to create packs of Master Level based summons, but also have the ability to summon monsters that are stronger then themselves. There will typically be one to two of these beast per each group. Meaning, that each pack will at least have one summon that is stronger then the summoner by one tier level based on Za Koa being used as an external source at this point.

With that said, you are only limited to your imagination when it comes to Vicara Sakyriyana. You can summon all copies of yourself, or summon mass flocks of demonic beast. It's possible to summon elements, or you can begin bringing forth your own subconscious. Simply put the thought in your mind, the energy needed to release it and bring all hell upon your enemy.


Notes: This spell is not recommended to be used more then 2-4 times per thread. The for this is because it'll eventually tire out the user, deplete their energy resources and overall make them rather exhausted and fatigued. Meaning, in other words, this isn't a move that is meant to be used back to back. Also, generally speaker, the higher in number you go? The more exhausted the user would be. So, for instance, a Master level user can summon 45 familiars. Yea, they can go up that high, but that doesn't always equate to strength. Generally speaking, this spell appears to weaken the more the user increases the volume. Hence why some of the strongest sources are allocated to core pack leaders by the time it gets to Grand Master. This can cause serious strain on the user and is recommended that they only use a quarter of whatever number they are able to summon.

__________________



Last edited by [THEFROST] on Tue Nov 13, 2012 7:37 pm; edited 3 times in total

[THEFROST]
Head Admin







Joined

: 2010-06-03


¥ Yen

: 1896357810


Posts

: 9561


Karma

: 137


Age

: 22


Location

: Purgatory

Member Info
Awesome Bar:


(100/100)


Tiers:


Subject: Re: A List Of Usable Demon Spells Tue Nov 13, 2012 2:30 am

---

DEFENSIVE SPELLS

Name: Dome of Pure Darkness

Type: Defensive

Prayer: Watch the shadows of Zoa Koa, consume us all!

Effects: (must me at least 3-1+ to use) When used are from 100 to 300 ft of land will be cover with a pitch black dome that block most attacks except for ones that involve darkness in them and extremely strong attacks. Attacks with darkness in them will go through the dome to the inside of it.Once the dome is completed it is near impossible to enter unless you destroy it.Only a strong attack enough by a character of higher tier about 2-3 tiers ahead of or more can destroy with their strongest attack most likely.(2-1 can destroy the dome with strongest attack.) On the inside it is a complete pitch black where you must use your other senses for combat or make your own light but then you give away where you are also.

Notes: 3-1+ can make dome cover 100ft and last for 2 posts. 2-3/2-1+ can make it 175ft and 3 posts. Then 1-3/1-2+ 250ft and 4 posts. Finally everything 1-1 and above can make dome 300ft and 5 posts.


Name: Fluttersphere

Type: Defensive

Prayer: Touketsu, your manifold powers freeze all in fright.

Effects: Once the prayer is completed, the user is surrounded in a sphere of transparent red energy. The sphere has a minimum radius of 4 meters diameter. The sphere expands itself to five times its regular size, but only for a very small fraction of a second, before reverting back to its original size. The sphere shifts between both sizes approximately 1000 times per second, creating the ruse that two spheres of energy surround the user, rather than just one. The large sphere can significantly slow down anything that is inside of it. The small sphere, however, is slown down extrememly, to the speed of a slug. The fluttersphere lasts for approximately five seconds minimum.
Notes:The user cannot leave the center of the Fluttersphere when the spell is cast, lest that person is a 0 tier, in that case, the person can exit the flutter sphere after casting it. The fluttersphere does not affect the user. The spell costs a moderate amount of energy, with expanding the sphere's proportions costing more energy. Although one can simply avoid the sphere alltogether, it is possible for someone to outrun the fluttersphere's expanded form, if capable of moving fast enough to pass the sphere before it can expand.

Name: Wall of brittle reality

Type: Defensive

Prayer: Let the reality shattering power of Touketsu be my defense.

Effects: This is styles similar to Shattered Existance. Once the prayer is finishes, a wall composed of cracks, is quickly made, in a slanted angle, in front of the user. The properties of the cracks, and the resulting blast is the same as in Shattered Existance (meaning only a powerful attack by an equal or higher tier opponent can survive the resulting blast). When they explode, however, the explosion is focused away from the user, peventing the blast from hitting the user as well (If the contact was made from the front of the wall, rather than the back). These cracks must remain stagnant, and lasts 2 posts before fading away. The user must stay put for one post after the spell is casted before he can move away, otherwise, the wall will fade away.

Notes:This spell is highly costly in energy, and its proportions are a minimum 12x12 feet. With the use of (much) more energy, the proportions of this wall can increase. If anyone so happens to hit the wall from behind, then the wall will burst towards the user, rather than away. Like the previous spell, only 0-3 and above can safely use it, with anyone below having the risk of it backfiring.

Name: Devil Mist

Type: Defensive

Prayer: By the will of Za Koa, allow me to become one with the sky!

Effects: When a demon with some form of water type power wishes to escape, this spell allows them to become total mist. That is, there body retains its shape, but the composition of the demon becomes mist. This helps the demon to prevent death, but it does not heal any injuries. As mist, they cannot be injured by solid objects and they cannot strike back, but can simply move through the air.


Notes: Solid objects pass right through the user, as they lack substance. However, when magic is involved, such as an extremely powerful magic sword, for example, the sword would pass through him, but the magic would affect all the mist particles it touched. If the user is hit by electricity, he becomes paralyzed, since the mist is a great conductor of electricity. However, the user is still made of mist, and solid objects still have no effect. However, if he is frozen, the temperature must be extremely cold, because the user must become water before mist. When the user is frozen, he can be attacked, but the ice will act as a small amount of armor. This spell is intended for Adept Za Koa users at tier 3-1 and above. It lasts for 2 of your posts after its activation, and cannot be turned off during that time. When the time is up, you simply change back into your normal state. This ability can only be used again 4 posts after the initial effect wears off and can only be used 3 times per thread.

__________________



Last edited by [THEFROST] on Tue Nov 13, 2012 7:34 pm; edited 3 times in total

[THEFROST]
Head Admin







Joined

: 2010-06-03


¥ Yen

: 1896357810


Posts

: 9561


Karma

: 137


Age

: 22


Location

: Purgatory

Member Info
Awesome Bar:


(100/100)


Tiers:


Subject: Re: A List Of Usable Demon Spells Tue Nov 13, 2012 2:31 am

---

ENHANCEMENT/AUGMENTATIVE SPELLS

Name: Speed Demon

Type: Augmentative

Prayer: Witness the speed of Zoa Koa.

Effects: This spell allows people to use a increased version of the demon flash step called Shadow Movement. It will only last for a short amount of time until it will fade away taking away your flash step for the rest of the battle. But it can be useful if you need a boost of speed. Like when your in a corner or surrounded. Last is that people who have trained there Shadow Movement to a advanced level and above.


Notes: Speed demon will last 3 posts for people who are beginner in Shadow Movement. 4 posts for those who are Adept in Shadow Movement. Those who are advanced and above may not use this spell. After the post limit characters may not use Shadow Movement for the rest of the thread.

__________________



Last edited by [THEFROST] on Tue Nov 13, 2012 7:35 pm; edited 3 times in total

[THEFROST]
Head Admin







Joined

: 2010-06-03


¥ Yen

: 1896357810


Posts

: 9561


Karma

: 137


Age

: 22


Location

: Purgatory

Member Info
Awesome Bar:


(100/100)


Tiers:


Subject: Re: A List Of Usable Demon Spells Tue Nov 13, 2012 2:31 am

---

CURSE SPELLS

Name: Aura of Burden

Type: Other (Enchantment-Aura)

Prayer: No one knows burden more than Touketsu

Effects: 1-2 is the minimum requirement to use this spell. 0-4 and up can fire the projectile at double the speed.

Upon finishing the prayer, the user fires out a thick, black ring of darkness towads the enemy, the ring being a foot in diameter. The ring moves as fast as a rocket.This is a hex projectile, which, upon making contact with the enemy, afflicts the victim with a hex.

All basic and intermediate techniques and abilities that require reiatsu, cost double the amount of energy as usual. The most powerful abilities/techniques cost the 1 and 1/2 the normal amount of energy to use. This hex lasts for the remainder of the thread.

Notes:This spell can afflict the user as well. The victim can only be hexed once, and no more. Hitting the same person with the same hex will not increase its effects.

Name: Spark of Sacrifice

Type: Other (Enchantment-Aura)

Prayer: Zoa Koa dictates that all power comes at a cost.

Effects: 1-2 is the minimum requirement for using this spell. 0-4 and up can use it twice in a single prayer. This spell requires a moderate amount of energy to use. Upon completing the prayer, the user fires out a black, triangular spearhead of smog out of his palm (or weapon) towards the enemy, a cone trail of smog forming behind it. This projectile moves as fast as a rocket. The projectile itself is benign, but its effects, upon making contact with the enemy, are quite negative. This projectile is really a hex, and afflicts the target with the hex upon contact. The curse activates whenever the opponent enters a form of higher power, which costs a tenth of that person's total health. Health lost this way takes the form of a feeling of illness from the inside. Health lost this way cannot be regained through regeneration, but could be healed with any sort of healing magic, although the healing spell used, regardless of how powerful it is, can only heal up half of the victim's health at max. The hex lasts for the remainder of the thread. If another projectile so happens to hit the same victim, the effects are increased by another 10 percent.


Notes: This spell can afflict the user as well. The enemy does not loost any health for already being in a stronger form.

Name: MagiGeist

Type: Other (Enchantment-Aura)

Prayer: Allow Zoa Koa to make you think twice before using that magic.

Effects: 1-2 is the minimum requirement to use this spell. 0-4 and up can use two spells in a single prayer

The user fires out a pitch black sphere, the size of a grapefruit, at the opponent. The projectile moves as fast as a rocket. Any sort of shield (not armour) or physical projectile can be used to get rid of the projectile.

Upon making contact with the enemy, the enemy is afflicted with a hex. For the victim, using any of its racial magic costs The following, pending on tier
Tier 2-1: 10%
Tier 0: 5% . The damage takes the form of the feeling of illness from the inside. Health lost this way cannot be regained through regeneration, but healing spells could be used to regain the health (best if someone else cast it, though). At most, a single healing spell can only give back half of the health lost, no matter how powerful it is. (This is done for the sake that the victim must be more careful with the use of racial magic, so they can't just LOLSPAM it.)

Notes:The spell can effect the user as well. The hex lasts for the remainder of the thread. The effects of the hex can increase by another 1/10th if the same person is hit with another spell. This spell only applies to racial magic (IE Kidō, Cero, Sugiura magic). This DOES NOT affect techniques/Zanpaukto abilities/Sacred abilities/Personal abilites.

Name: Stroke of Lethargy

Type: Other (Enchantment, aura)

Prayer:Touketsu would like for you to wait a little more

Effects: 1-2 is the minimum tier requirement to use this spell. 0-4 and up can fire the projectile at double the normal speed.
The user fires a hex composed of darkness at the enemy, the hex rotating clockwise. The spans one foot from corner to corner.upon making contact with the enemy. the hex afflicts the target with a hex. The hex moves as fast as a rocket. The hex can be shielded against using any sort of shield, or a physical projectile.

For the victim, THE NEXT attack that has a charge up time will be extended by a certain amount for the following charge up periods.
1-3 post charge up period is doubled
4-6 post charge up is extended by half of the charge up time, rounded down.
7+ post charge up is increased by 3 posts.

Notes: This spell can affect the user as well. The victim can only be afflicted by the hex once. Hitting the same target with the same spell will not increase the hex's effects. If the person was already charging an attack when afflicted by the hex, the hex does not effect that specific charge up time.

__________________



Last edited by [THEFROST] on Tue Nov 13, 2012 7:35 pm; edited 2 times in total

[THEFROST]
Head Admin







Joined

: 2010-06-03


¥ Yen

: 1896357810


Posts

: 9561


Karma

: 137


Age

: 22


Location

: Purgatory

Member Info
Awesome Bar:


(100/100)


Tiers:


Subject: Re: A List Of Usable Demon Spells Tue Nov 13, 2012 2:32 am

---

OTHER/UNSPECIFIED SPELLS

Name: Guise of Boomerang

Type: Other

Prayer: As Zoa Koa states: "Look out, it's gonna come right back at you!"

Effects: 1-2 is the minimum tier required to use this spell, 0-4 and up can fire the spell at double the speed
The user fires a small, gray boomerang shaped projectile of energy towards the opponent, moving as fast as a rocket. Any sheild or physical projectile can be used to dissipate the spell. Upon making contact with the spell, the next projectile based attack the victim fires (Excluding projectiles of great power) shall arc its was back towards the person that fired it, just like a boomerang, after traveling foward for 20 meters.

Notes:The spell itself does not arc back towards the user. This spell can affect the user. This spell does not affect any robots/androids/machines. Hitting the same victim with the same spell, while still affected by the first, will cause a "Double consequence"(Think Sub Zero), bringing the effects to the user, upon the second contact being made from the second spell.

Name: Dainsleif II

Type: Other (Similar in style to tracing, yet offensive at the same time)

Prayer: Touketsu would like you to see the Curse of Revenge

Effects: 2-1 is the minimum tier requires to use this spell, with tier 0-4 and up being able to fire two at once. Upon completing the chant, the user fires a modified version of the Replicated Dainsleif at the adversary, out of the user's palm(s), the sword moving as fast as an arrow shot out by a quincy. Unlike the ordinary Dainsleif Replica, this version is specifically modified to retain the incredible piercing might of the original Dainsleif, while limiting the weapon to a single ability, Volatile Insertion. This specific ability is amplified to be more devastating, compared to the original version. Unlike the ordinary Replica, Dainslief II retains its powers, as well as its red, crimson appearance, regardless that the user is not holding the handle of it.

Volatile insertion: By penetrating any object with the blade, the blade imediately fills up the pierced area with its destructive energies, the affected area glowing in a tone of rich, cimron energy, bright white cracks will appear on the object at first, the cracks becoming more and more luminous with every second. The affected area is as large as the corresponding blast radius (If the object is smaller than the blast radius, the blast radius remains the same, nonetheless.) The affected area will then explode, in a burst of searing hot, reddish haze (if the target is a person, thenthe explosion will occur around that person, rather than from the inside out). The longer the sword is inside the object, the bigger the resulting explosion shall be.
Rate: Sword embedded for one post, 8 meter blast radius, mid damage.
Embedded 2 posts, 16 meter blast radius, high damage.
Embedded 3 posts: a cluster of 10 explosions, in the span of 1 second, each with an 8 meter blast radius, total distance covered by cluster explosions being 32 meters, very high damage overall.


Notes:When the user uses this spell, it will also cost 15% of that user's total health, the damage taking form of a powerful burning sensation from deep inside. The spell costs a moderate amount of energy to use, in addition to the health cost.

__________________



Last edited by [THEFROST] on Tue Nov 13, 2012 7:33 pm; edited 3 times in total

[THEFROST]
Head Admin







Joined

: 2010-06-03


¥ Yen

: 1896357810


Posts

: 9561


Karma

: 137


Age

: 22


Location

: Purgatory

Member Info
Awesome Bar:


(100/100)


Tiers:


Subject: Re: A List Of Usable Demon Spells Tue Nov 13, 2012 2:32 am

---

| | |
| --- | --- |
| A List Of Usable Demon Spells | |
Site Activities
You can keep track of various new features added to the site in the thread above. 2015 promises to be a year of improvements and editions!
The thread above explains some adjustments we've made when it comes to teleporting on Platinum Hearts. Please read it and be informed!
The thread above is called a voluntary activity check. In it you can be rewarded for your activity by filling out its template. Click above for more info.
Event Sidebar

A gathering of the strongest has assembled in a realm made fit for fighters. Do you deem yourself ready to take on the Platinum Heart Tournament? Read for more information -- if you are so bold.

The next season of the 30 Day Challenge has begun. Those who can put out the post will get rewarded -- in amazon money! Click the thread for more details and take part in the challenge.
Visit Counter [Not HIt Counter]
Top posting users this month