STAFF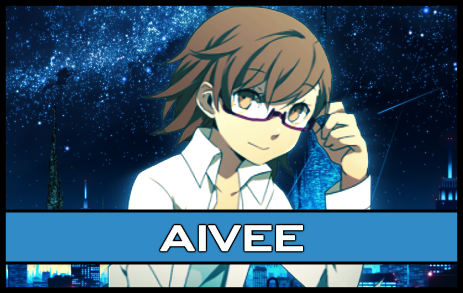 Statistics
We have 1683 registered users
The newest registered user is Alyx Leahy

Our users have posted a total of 58160 messages in 9048 subjects

Author
Message
Shizuo
Gremlin




Joined

: 2011-09-01


¥ Yen

: 32103604


Posts

: 575


Karma

: 5

Member Info
Awesome Bar:


(0/0)


Tiers:


Subject: clash of heads. Fri Apr 06, 2012 7:31 pm

---


"mmm.. i wonder when my oaf of a sparring partner will get here"..

Prodigy had been debating for some time, while she lounged near the edge of a large deserted lake, which over the years had been drained of its water leaving a shallow stretch of land miles wide. Though this is where prodigy had decided to make there fight. It was something interesting she had to admit. but unless they got some good training out of this. there really was not a point to this now was there? Biting her bottom lip, she now simply had looked at her rank, as she was the one and only zaimichi task force commander. Something she was sure as hell proud off. But for now, lets get to why she chose this place for the fight.


The land scape was flat, perfect for open combat. Which was the event taking place. Being the water before it receeded made it have a large smooth almost arena like floor. This was the one thing which caught her eye when casing the place out. The curve was another as it bowed up, making it perfect for a arena aswell. Not only this, there was so much room the two combatants could easily go at it with each other for awhile not only this but the smooth remote landscape. Ensured that nothing would happen to piss anyone off from this bout. which was another thing that was preferrable. The fun that was here was simply going to make her orgasmic by the end of it. While the thought of this was just simply making her giggle in pleasure as her slender moist tongue had slid out from behind her cherry like lips. While Her eyes had looked out over the field. smiling she had rested the sword that she borrowed from zoro at her hip.

Wadou Ichimonji was the swords name, Being it had a elegant white shieth. And the blade itself was keen and ready for a fight at a seconds notice. She had borrowed the blade previously in the day from zoro for this exact purpose. being she sadly had no blades of her own yet. Zoro who was a good friend of prodigys allowed her to use the blade for this particular fight. While she gripped it , the blade itself felt alien. Though she felt its masterful craft that went into making it. For now, she pulled the blade out. which gleamed as quick as moon shine. A blade of silver which shone brilliantly against the dull devil-light. She now stood the blade tip pressing to the ground, while she smiled. waiting for her opponent sephiroth the iramasha sector commander to come and join her in this spar.

Gin
Final fantasy Guru





Joined

: 2011-06-30


¥ Yen

: 12054719


Posts

: 1597


Karma

: 9


Age

: 19


Location

: Gins House

Member Info
Awesome Bar:


(30/100)


Tiers:


Subject: Re: clash of heads. Sun Apr 08, 2012 11:31 pm

---

The One Winged Angel
Sephiroth Crescent-Iramasha

____________________________________________________

Ppppppsssssssshhhhhhhhhhttttttttttt

A dark crimson liquid squirted into the air, signifying the death of another wretched being that did not deserve to breathe the same air of the mighty Crescent General, so he decided to end the disgusting creatures life. He wasn;t really one to "Live and let Live". Instead he was more of a "Live and Kill Everything Else" kinda guy, and certainly proud to be like that.

The victim's head rolled off of its body as its tongue lolled out of its mouth comically, resembling a cartoon. The killer of this demonic being stood with his back facing the falling body, and his blade pointing downwards, dark red blood dripping from the extremely long, and shining blade, now covered in the crimson liquid. The long-haired shadowy man lifted the sword up then quickly slashed downwards, sending the blooding straight to the ground from the blade, cleaning off the now-untainted sword. In a flash the man was gone, disappearing from his previous position, leaving behind only a trail of pitch black feathers must larger than those of a raven or crow in his wake. The insidious aura of the frightening man still radiated in the area, even after he left the scene of the murder, alluding to his evil power.

From the sky, the man could sense the power of the other combatant; one Project Prodigy stood far below him and to the North, waiting for her opponent, who currently resided in the heavens above, ready to strike. Which is exactly what he planned on doing. In an instant he went from being in the sky, to appearing behind his female adversary, facing away from Prodigy with a blue apple in his hand. After taking a bite from the apple, he began to speak to the girl.

"It seems you've beaten me here, Ziamichi commander. I'm afraid it's a waste though, unless you're fond of death; you stand no chance against a chosen one such as myself, the one who shall become a god, for you are another insect under my foot. I see not why you were allowed to join the Monsuta, as weak as you are. Foolish child.........I only accepted your challenge as I believe you must be taught a lesson. Prepare to understand true fear!"

Sephiroth Crescent-Iramasha. That is the name of the one who was about to open a can of whoop-ass on this girl with absolutely no remorse. Energy serged from his body, enough to crush someone like Prodigy, as he was already in his powerful Hybrid Stage 1 form, as he had amassed such a large amount of spiritual energy and chaos energy that he couldn't keep it all locked away in his base state; no, he had to release some by constantly staying in a heightened form, which is exactly what he was doing.

Something began to happen to Prodigy, something rather odd. Her insides would begin bleeding rapidly at this point, as well as a large gaping wound on both her front and back appearing; Sephiroth was forming his Seishin Buki Honjo Masamune within Prodigy's own body. If this wasn't enough to take her out, a gigantic blast of freezing cold ice-based energy erupted from his hand not holding his blade, with its final destination being Prodigy. The ice is strong enough to withstand even three hundred tons of force, as well as being able to stay frozen through most fire-based attacks. The ice would hit Prodigy, as well as freezing almost everything around her too, making it look like a frozen tundra of sorts. With Chaos Warp in effect, Sephiroth instantly appeared far above his frozen opponent, holding out his open hand in the direction facing her. Many large 20-foot diameter spheres of pure flame ejected themselves from his position, moving towards her at high speeds, fast enough to prevent her from being able to react in time unless she is somehow able to pull off a miracle. The flames hit the ice, instantly vaporizing it, as well as causing massive wanton destruction to the area. The heat blotted out the sun; or, it would, had there been a sun. In a place like the demon world, light was just there, not coming from any particular direction.

Suddenly, it began raining. Partially due to the incredible heat of the fire, as well as being a side effect of so much frozen liquid being evaporated at once. Taking advantage of the static energy inside the clouds now forming, Sephiroth Chaos Warped even higher than before, this time inside the clouds themselves. Within a moment, he used his Thundaja ability, except coupled with the energy in the clouds, the attack gained a huge boost in power and speed; at 3500 miles per hour, dodging would be no small feat, the person on the receiving end might have to be even faster than Sephiroth himself, an incredibly fast person in his own right.

When this was done, Sephiroth began his next series of attacks, though doing more damage than his element-based range combination attack might be a little difficult. Putting both hands out towards Prodigy, Sephiroth used his gravitational powers for full effect; a massive pressure would befall his opponent at this time, essentially keeping her glued to the ground because of the sheer increase in gravity in the area. Following up, the Crescent General swung his swords a few times, generating not only extra attacks with his Octoslash technique, but also generating energy blades from these attacks; the energy blades would then proceed to head towards Prodigy at an extremely rapid pace, slicing whatever they touch in half. Twenty four blades made of energy were now reeling towards poor old Prodigy, ready to cut her into many separate pieces.

Without any notice, six large meteors entered the local area's atmosphere, heading towards the ground at frightening speeds. In no less than 3 seconds, they collided with the ground, sending massive shockwaves in every direction with the impact zone as the epicenter, as well as erupting in gigantic explosions, leaving only massive craters in their wake. When all of this was done, another blue apple appeared in Sephiroth's right hand, of which he immediately began eating. After taking a bite out of it, he observed the ground below; it had already suffered massive abuse and was filled with pockets, craters, and scorch marks as well.

Shizuo
Gremlin




Joined

: 2011-09-01


¥ Yen

: 32103604


Posts

: 575


Karma

: 5

Member Info
Awesome Bar:


(0/0)


Tiers:


Subject: Re: clash of heads. Mon Apr 09, 2012 6:30 pm

---

Prodigy had looked up, sighing while she had brought her hand to the side, at the very beginning. While the reistu was something that was to be awed in sephiroths case. She was getting tired of his boasting very fast actually So the first thing she did was raised her hand using a tiny snippet of her vast fucking chaos energy. To slow down time for a split second yes, just a split second but that was perfectly enough time to get done what was needed to be done. Her body had stayed sealed though, as for now she had a plan. Bringing the blade to the side, she slammed the blade into the bedrock by throwing it. Making a perfect lightning rod which would conduct the electrical blast. Second. In the same split second, she watched the blood exiting her chest and grinned as she jumped back speeding up the process though yes, it hurt like fuck. It was very.. well.. it fucking made her want to moan. While seeing that crimson, her fighting spirit had been involintarily released. So for now, she had then flipped back first landing on the ice while it was being made. Time speeding up while she used her agility to its maxim. Sliding on the ice, and moving in a zig zagging patter, traveling up the nearest spike where she launched off. Just as the lightning struck


So as this struck, she had moved up, feeling the flames in her face while the whole area below was incinerated. This second passed before she touched down feeling the gravity becoming released. Well this was something good for her. Though for now she decided to remain without power. though yes, she had dodged them it was not by speed. Infact she carefully planned her actions to avoid and move with the attack. and then lol nope dodge. So now while she walked over to the humming blade reaching out she grasped it. pulling its tip out of the charred earth while looking up she frowned raising one finger.

"You may think your god. hell you may think your stronger then me, which you are in most ways. BUT ,never think you are a god, that can teach someone their place. FOR IF YOU DO, you will always find the fall you little man slut. SO if your going to be pathetic and condensending let me teach you the hard way to ONCE and for all SHUT YOUR TRAP!"


prodigy had now said, tauntingly once more, before moving forward she had began to calmly walk amongst the rubble. David in golaith had the same tango. Once more the sling would conquer the beast if it was going to be so arrogant. This is what she thought, while she didn't yet feel the need to use her seishin. One thing that she did know was this moron was getting on her nerves and for that.. well he would pay for that. Now, as prodigy simply instead of letting her power run free like her foe, had decided to compress all her zaimichi power, to increase her speed and fighting for now. By doing this she would be able to move and dodge freely.

but, within this movement, the one problem was the octo slash, But this time she did use part of her zaimichi abilities. she had raised her arm up , changing mass to about 3000pounds, while she had then brought her blade around in a quick movement in time with the octo slash. The force carrying through would be no small feet to over power so in a screeching movement she brought the 8 strikes to a halt as sparks flew from the blade. Now she frowned as she had removed the angeling of the strike causing the slashes themselves to slide off past her to smash into the back of the field causing rocks to fall and a good amount of shit to be destroyed but for now.. shit. She just wasn't in the mood. For his childish antics.

Tsubine
Regnun Caelorum et Gehanna





Joined

: 2010-07-09


¥ Yen

: 206983993


Posts

: 2903


Karma

: 25


Age

: 19


Location

: Somewhere

Member Info
Awesome Bar:


(80/100)


Tiers:


Subject: Re: clash of heads. Tue Apr 10, 2012 12:04 am

---




The bowled lake was far enough away from the mountain in which the most devious beings resided. However, the storm from the two mongrels in the bowl caused a stir with one of the members of Shadow Fall. Sergei, the Duke of the Seventh Circle, watched the two clash from the top of the bowl. His red suit blew occasionally at the release of reiatsu, but nothing much was there. His cane rested in his left hand, occasionally hitting the cliff's edge.

The once-level plane began to crack and rise as the two met blows. This place was drained to make way for a new stretch of a superhighway. Well, to be more specific, it woul have a superhighway on the surface, but the lower half was to be turned into a maximum security prison. Yes, that land was Sergei's. And those two heathens were...acting like untrained, blind, tired, drunk landscapers. As the once-clean bed became charred, Sergei had enough. In a single, hefty tap with the cane, the cliff broke off, sliding down the massive slopes.

Like an elevator, the chunk of rock was sliding down without a single deviation. Sergei was either damn lucky, or he had complete control of how that thing was falling. The dust did not land on Sergei, and just plumed behind him, as he stood there, both hands on his cane. The scraggling, loose rocks tumbled to the end as the large chunk neared the bed of the lake. Then, the chunk slid down onto the flat bottom, eroded by the falling. He lifted his cane, stepping away from the chunk of red rock. Sergei spun his cane and slammed it again into the ground, causing a loud "OOOOOM" that echoed throughout the dried-up lake.

"You two are not landscapers, I presume. If you are, your performance is less than lackluster."

Sergei spoke to both the white-haired tall male and the shorter, brunette wretch. His voice lacked emotion except for boredom. Yes, these two caused him to yawn internally. They had no style. No taste. Especially that wretch. While he had heard the male refer to himself as King or God or some annoying moniker, that did not bother him. He had heard so many refer to themselves as "God" that it did not phase him. However, that wretch's tongue annoyed him. Sergei was the definition of sexist. To him, men (or rather himself) were superior to women. However, Sergei wasn't below feigning respect towards one whom he felt had worked hard, which this wretch seemed like another whore off of the streets of Amsterdam.

"And young lady, children are meant to be seen and not heard."

As he said that, Sergei raised his cane to block the eight slashes. His arm slightly strained from the force, which wasn't much to him. However, it was awkward to block 12 short tons with his left arm outstretched. Sergei retracted his arm and placed his cane back beside him, with his left hand still atop it. The gem atop his cane began to slightly glow and a torrent of condensed, red-yellow-and-orange reiatsu swirled around his feet. To the untrained eye, it would seem as if he were creating fire, but no, he wasn't. Sergei raised the cane and aimed the gem towards the wretch, waiting on her reply to his question.

"Since you appear to be just old enough to be able to talk and remember things, how about you start off by identifying yourself, since this is my property after all."

(OOC: Shizuo, I'm hopping in because no mercy for repeat offenders~)

Tsubine
Regnun Caelorum et Gehanna





Joined

: 2010-07-09


¥ Yen

: 206983993


Posts

: 2903


Karma

: 25


Age

: 19


Location

: Somewhere

Member Info
Awesome Bar:


(80/100)


Tiers:


Subject: Re: clash of heads. Fri May 18, 2012 10:09 am

---




The female's failure to respond was almost irritating. Her lack of power, let alone control, made her completely useless to Sergei. Being who he was, he could annihilate almost anyone without repercussions. Especially here in the Demon World. In essence, he was the leader of the Shadow Fall's own Schutzstaffel-like division. Sergei's job was simply to maek sure there was no disorder in the realms that Shadow Fall had control of, namely the Demon World. Sergei has twisted this duty to being a "round up all dissidents and if possible, incapacitate and execute." Yes, despite being a 'police force' leader, Sergei's prisons were never full. If anything, they would only be filled if Sergei had a business trip.

Sergei sighed at the young woman. He raised his left arm back, still holding his cane. Faster than most eyes could see, Sergei's arm swept across. The cane's bulbous gem handle slammed into the young girl's chest, right above the heart. Normally a strike like this would be nothing but an annoyance. However, Sergei put a bit of his weight behind the strike. With his weight behind it, as well as his sheer strength, Sergei would be more than capable of breaking bones, which this strike did. Her sternum was obviously shattered as she gasped for breath, her lungs being slightly smashed for a second. Sergei's cane also broke a few ribs at their connection to the sternum.

She still did not identify herself and stood there like a mannequin. Sergei despised insubordination, especially by a young whore such as this. The way she spoke annoyed Sergei more than anything. Her crude, unrefined language allowed Sergei a perfect target for his second strike. In the same manner as before, Sergei reared back his cane and swung it with great force behind it. However, he aimed a bit higher this time. The handle struck the side of her jaw. Many of her teeth shattered into dust and her jaw was obviously dislocated. If she lived past this, she would have a hell of an underbite.

Still, she stood defiantly. Sergei almost had enough. The once calm and collectet gentleman was starting to show his origin, the embodiment of anger and rage. He was Wrath incarnate. He twirled his cane around twice before jamming it deep into her knee. Rather, he jammed it through her knee. He quickly removed the wooden weapon as the wench fell onto the ground, unable to stand on one leg. The bottom of the cane was a bit bloody, so he swung it into her stomach three times, wiping and slinging the blood off with each strike.

Still, she was silent. Even though she couldn't really speak, she could at least make some sort of noise. Instead, she spit up some of the blood pooling in her throat onto his shoe. That was the last straw for Sergei. Sergei struck his cane into the ground so it would stand on its own. The ground around it cracked with the immense force applied into the new wedge. Then, Sergei grasped the throat of this annoying, disrespectful, useless wretch with his left hand. If he applied any more pressure, her spine would surely shatter. Instead, he was only standing her up so he did not need that to kill her. Rather, he has a special treat for her.

Sergei tightened his right hand into a tight fist. Sergei reared his right arm like he was about to do a punch capable of breaking through a city. However, his fist would not connect. Right before it would have done its damage, Sergei stopped his arm and barely placed it upon her forehead. But this wasn't a "just kidding" attack. No, that is what this was meant to do. This ability was Sergei's own Cero. An attack that could be disguised a mere punch. But no, this was much, much, much more dangerous than any punch Sergei could deal. The hair on her face started to be pushed away as the deadly part of the attack was beginning.

The attack was a Cero. However whereas normal Ceros are a burst of energy externally, this Cero was only internal. The attack had the strength of around a Cero Oscuras at full power, but Sergei was only charging this to about 1/3 of its normal power, that of a high-level normal Cero. This would be enough to do what he needed to happen. Sergei stared right into her eyes, still defiant and resistant. A slight smile crawled upon his face as the attack commenced. The attack was a single burst of energy that dealt no external damage. But with the power of Sergei's energy behind it, this attack would be capable of doing more than the normal amount of internal damage.

The energy phased through her skin, shattering her skull into tiny fragments, turning her blood vessels and brain into a soup-like mixture. Her eyes did not explode, which surprised Sergei. It was an instant, painful death. Nothing could survive this. As he finished the attack, Sergei dropped the limp body onto the ground. Her head looked like a deflated balloon now, its contents sloshing around inside. She did not do anything significant and began to dissolve into particles already.


"To think such a pathetic waste was able to dirty my shoe."

Sergei turned back to the other figure, grabbing his cane once more. He assumed that maybe what he had just done would deter this other person from doing something so foolish such as ignoring him. In fact, Sergei could definitely see that there was some power behind this one compared to the weakling he had just turned into a pile of mush.

"I must apologize for ignoring you earlier. It is not proper ettiquette, but that thing was simply too annoying to let live."
Site Activities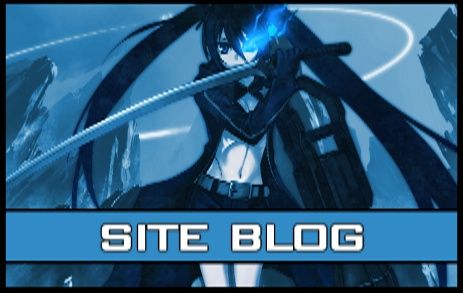 This our site blog where we post important info and status of the site if needed, event information, things pertaining to the site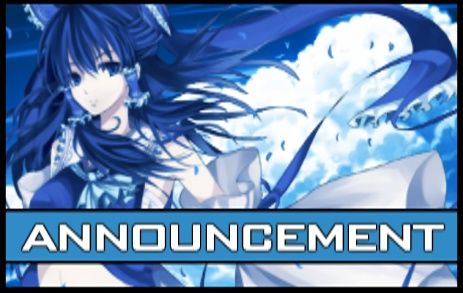 In the image above is an important link to a major change in the site's plot is going to operate along with some additional notes about PH's upcoming changes.
In the link above you will be taken to a place to request OTM Medals for your mini-profile or personal use. Click for more information about this program and how to get one.
Event Sidebar
A madness plague has infected this entire city, infection spreads all about and the howls of chaos bloom in this city. Are you brave enough to venture into "Madness City"?
Looking to show off your characters battle strength, prove you are an all star or just looking for a crazy fight? Join The All Star Challenge Event!
A Demon has invaded Karakura High, in a way that ensures that the teachers and students are unable to assist each other while endless amounts of demons filter through and attempt to kill every one of them.
MOTM AND COTM WINNERS

Congrats to Gin for winning Staff Member of the Month. For his hard work and determination, we'd like to give this award to him and hope he does more good things in the future.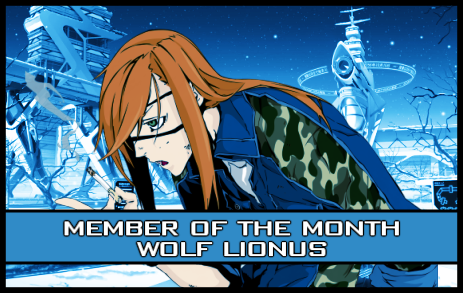 We'd also like to give a congrats to Lionus for becoming Member of the month. For his activity, friendly nature and overall positive vibes; he won MOTM.
It seems that through his constant fighting, grinding the Monsuta to become a more active org and being extremely active; Stefan Soan has won character of the month.
We'd like to give a shout-out to the fighters in this thread for winning Fight Thread of the Month. Seems Moonie is on a roll this month.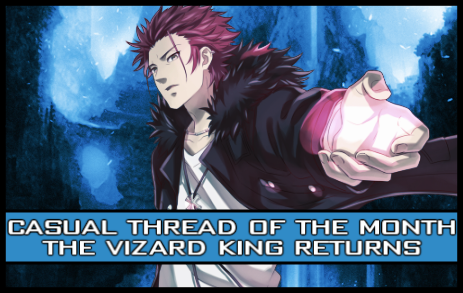 This month's casual thread winner appears to be "The Vizard King Returns". Thank you to all those who have voted and nominated this thread.
May 2013
Mon
Tue
Wed
Thu
Fri
Sat
Sun

1

2

3

4

5

6

7

8

9

10

11

12

13

14

15

16

17

18

19

20

21

22

23

24

25

26

27

28

29

30

31

Calendar
Top posting users this week
Top posting users this month