STAFF


Staff Bar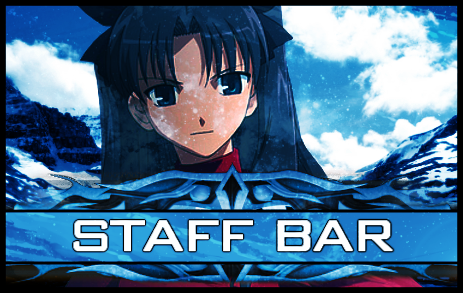 The Rules
Help Center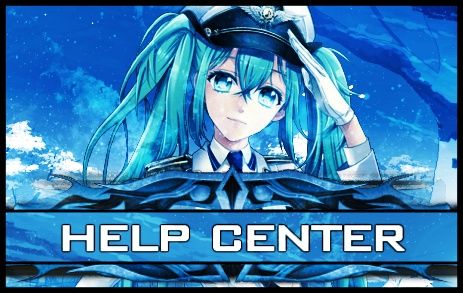 Quick-Links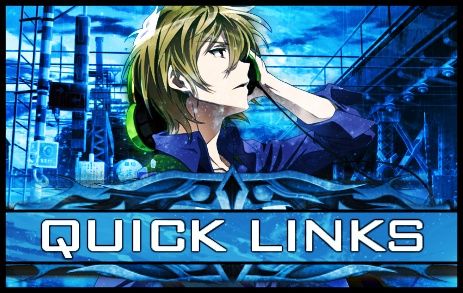 Templates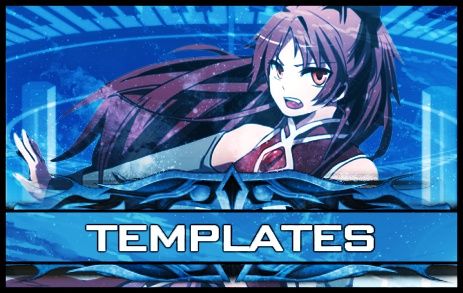 Organizations
Shop Links
Statistics
We have 2012 registered users
The newest registered user is AgentJackDempsey

Our users have posted a total of 79331 messages in 12168 subjects

| | |
| --- | --- |
| Zetsway, i'm new, not been here before few of you even know me >.> | |

Author
Message
Zetsway
Starter Member




Joined

: 2012-07-08


¥ Yen

: 9233196


Posts

: 23


Karma

: 0


Age

: 19


Location

: The Abyss

Member Info
Awesome Bar:


(0/0)


Tiers:


Subject: Zetsway, i'm new, not been here before few of you even know me >.> Sun Jul 08, 2012 9:25 pm

---

Hey everyone on PH, new as can be, invited by Aivee.

Well thats pretty much the grand tour.. as for previous RP well nothing major just kinda something here or there.. so prone to make mistakes.

Never had a solidified character.. 'code' so to speak but it could be useful for me to put my imagination into stone so to speak. But as well never done any of this sort of thing before so again prone to plenty of mistakes : p but PLEASE point them out because if i dont know what the issue is, then i cant fix it

But any pointers anyone has for me please give them to me whenever the issue comes to light.

But anywho, as for me myself.. pretty outgoing, can easily handle rage and people being annoying.. although it is annoying.

Anywho, i am a good writer, very descript as much as i can. Tend to write alot more than is really needed. but prefer to stay away from the horrifying walls of text lol. But ya, hope to become active in PH, and hopefully not get too distracted with other things XD.

Anywho, hope to meet you all whenever the chance provides!

~Amaya~
Female of Dual





Joined

: 2011-07-14


¥ Yen

: 35866036


Posts

: 439


Karma

: 3


Age

: 19


Location

: New York

Member Info
Awesome Bar:


(0/0)


Tiers:


Subject: Re: Zetsway, i'm new, not been here before few of you even know me >.> Mon Jul 09, 2012 7:54 am

---

Snopy Saika
The Site Hideyoshi





Joined

: 2012-04-07


¥ Yen

: 133820650


Posts

: 727


Karma

: 30


Age

: 20

Member Info
Awesome Bar:


(50/100)


Tiers:


Subject: Re: Zetsway, i'm new, not been here before few of you even know me >.> Mon Jul 09, 2012 9:22 am

---

A few words of caution for the RP

1. Watch out for Traps

2. Don't steal mah cookies

3. Watch out for traps *stares at Amaya*

4. The cake is a lie.

Enjoy your stay...unless you steal mah cookies. Then its on. *cookie monster face*

No but seriously, welcome aboard and have fun.

Kaito_Kojuurou
Veteran Member




Joined

: 2012-06-13


¥ Yen

: 9637983


Posts

: 268


Karma

: 7


Age

: 33

Member Info
Awesome Bar:


(10/100)


Tiers:


Subject: Re: Zetsway, i'm new, not been here before few of you even know me >.> Mon Jul 09, 2012 10:25 am

---

Lol. welcome to the site, hope you have fun. and don't worry about it, take the cookies....I dare you bwhahahahahaha


__________________
Squad: 3
Position: Captain

Cannon to right of them,
Cannon to left of them,
Cannon in front of them
Volley'd and thunder'd;
Storm'd at with shot and shell,
Boldly they rode and well,
Into the jaws of Death,
Into the mouth of Hell
Rode the six hundred.

Zetsway
Starter Member




Joined

: 2012-07-08


¥ Yen

: 9233196


Posts

: 23


Karma

: 0


Age

: 19


Location

: The Abyss

Member Info
Awesome Bar:


(0/0)


Tiers:


Subject: Re: Zetsway, i'm new, not been here before few of you even know me >.> Mon Jul 09, 2012 10:43 am

---

nah the cookies can wait.. the cake must be proven true or false once and for all!


__________________
FUCK YOU BARRELS!

Kaito_Kojuurou
Veteran Member




Joined

: 2012-06-13


¥ Yen

: 9637983


Posts

: 268


Karma

: 7


Age

: 33

Member Info
Awesome Bar:


(10/100)


Tiers:


Subject: Re: Zetsway, i'm new, not been here before few of you even know me >.> Mon Jul 09, 2012 11:20 am

---

Its true, its the brownies that are a lie


__________________
Squad: 3
Position: Captain

Cannon to right of them,
Cannon to left of them,
Cannon in front of them
Volley'd and thunder'd;
Storm'd at with shot and shell,
Boldly they rode and well,
Into the jaws of Death,
Into the mouth of Hell
Rode the six hundred.

Snopy Saika
The Site Hideyoshi





Joined

: 2012-04-07


¥ Yen

: 133820650


Posts

: 727


Karma

: 30


Age

: 20

Member Info
Awesome Bar:


(50/100)


Tiers:


Subject: Re: Zetsway, i'm new, not been here before few of you even know me >.> Mon Jul 09, 2012 6:22 pm

---

Perhaps...you deserve a reward for your attempts. *gives cookie* Don't try to steal any more though, I'm serious.

Now I must go, time for my between cookie brownies.

Zetsway
Starter Member




Joined

: 2012-07-08


¥ Yen

: 9233196


Posts

: 23


Karma

: 0


Age

: 19


Location

: The Abyss

Member Info
Awesome Bar:


(0/0)


Tiers:


Subject: Re: Zetsway, i'm new, not been here before few of you even know me >.> Mon Jul 09, 2012 6:54 pm

---

nom nom nom, cookies yum =w=


__________________
FUCK YOU BARRELS!

~Amaya~
Female of Dual





Joined

: 2011-07-14


¥ Yen

: 35866036


Posts

: 439


Karma

: 3


Age

: 19


Location

: New York

Member Info
Awesome Bar:


(0/0)


Tiers:


Subject: Re: Zetsway, i'm new, not been here before few of you even know me >.> Mon Jul 09, 2012 9:19 pm

---

Zetsway
Starter Member




Joined

: 2012-07-08


¥ Yen

: 9233196


Posts

: 23


Karma

: 0


Age

: 19


Location

: The Abyss

Member Info
Awesome Bar:


(0/0)


Tiers:


Subject: Re: Zetsway, i'm new, not been here before few of you even know me >.> Mon Jul 09, 2012 10:39 pm

---

ya no prob, kinda noticed with the jeff incident and other such things.


__________________
FUCK YOU BARRELS!

| | |
| --- | --- |
| Zetsway, i'm new, not been here before few of you even know me >.> | |
Site Activities
This our site blog where we post important info and status of the site if needed, event information, things pertaining to the site.
In the image above is an important link to a major change in the site's plot is going to operate along with some additional notes about PH's upcoming changes.
In the link above you will be taken to a place to request OTM Medals for your mini-profile or personal use. Click for more information about this program and how to get one.

This is a new thread where members can request assistance from staff in order to move things along faster in the site. Click for more information.
MOTM AND COTM WINNERS
S_E has won Member of The Month for August due to being a very active member, getting a ton of templates done and overall readiness to get stuff done. So congrats on the win.
[THEFROST] has won Staff Of The Month of August for outstanding performance, constant activity and maintaining helpfulness in the community. So congrats to him for winning.
Inami Asthavon reached the status of Character Of The Month for boosting activity in Demon World, becoming a Demon Queen, getting into a slew of fights and progressing her character. Congratulations.
Madness Among Trickery has taken the title of Fight Thread Of The Month for the intense conflict outside the Iramasha Gates with Eric, Moonie Iramashsa and Cirno Iramashsa all in the storm.
Sales Pitch Of The Century has won Casual Thread Of The Month due to intense talks with some of Russia's most prestigious forces and The First Quincy on the Russian Border.
Top posting users this week
Top posting users this month
Visit Counter [Not HIt Counter]