Chao

Queen Of The Sands


Joined

: 2010-06-03


Posts

: 3419


Age

: 28

Member Info


Platinum Points

:


(60/100)




Tiers

:
___________________________________________________________________________
[ A S H L E I C L I X X ]
T H E C E R O E S P A D A
___________________________________________________________________________
~ Go on, be negative. You'll be just my type ~
~ I will kill you and defile your corpse. Maybe then they will learn to fear me ~
___________________________________________________________________________
[ L E T ]
[ T H E ]
[ B L O O D ]
[ F A L L ]
Ashlei looked at the sword as it started to trickle her own blood system down it towards the tip. She let go with her right hand so that the blade could properly be seen, fully into her hand with no tricks involved. however, Grimmjow was getting very restless as he yelled a curse word and blasted a cero at her. In her own little fantasy, Ashlei imagined he was grossed out and wanted her to stop but she knew in reality he just wanted her to realise she was in a fight and needn't give him a handicap. Well this wasn't a handicap in the slightest.
The blast shot towards her and zoomed right past her as though she was made of air. In fact, the girl had merely jumped into the air and put reitsu into her feet to stand in mid air only a single foot away from the cero itself. She did this so she could feel Grimmjow. his power was surging through this and she could feel what kind of power he was going to use. This cero, was forceful.
"Somebody isn't to happy about me being here are they?..."
Ashlei stood there watching the guy. She then lifted the hand with the sword stuck in it and didn't move the blade from the wound at all. instead, she aimed her pointing finger at grimmjow. It somewhat hurt just stretching her finger as the bone had pretty much been destroyed. With her finger pointed at the guy, she started charging reitsu, and becuase her sword was in the hand, would feel stronger than normal from both of them. She then fired her own cero at the guy, same size and speed but a bit off trajectory as she fired it to go over his head. She then lowered her arm so the handle of the sword suddenly bashed onto her hip causing her to flinch slightly.
"ouch..."[ K I L L I N G ]
[ T I M E ]
[ I S ]
[ O V E R ]
___________________________________________________________________________
Genpaku

Advisor


Joined

: 2010-12-19


Posts

: 401


Age

: 32


Location

: The Frost's Porch

Member Info


Platinum Points

:


(0/0)




Tiers

:
Grimmjow watched in silence as Ashlei dodged his attack by a mere foot, having moved. She wasn't fighting back, at least not yet; she was trying to get a gauge of his strength, much in the same way as he was trying to for her, though the endeavor was proving hard when she wasn't doing anything but causing damage to herself. The fact that she had dodged his attack only lead credence to his thought that her power related to her own injuries; he was beginning to get an idea. She avoided burns but inflicted a wound upon herself that drew blood. He still had no conclusive proof for the idea, but his instincts told him to run with what he had.

Then she suddenly shifted to the offensive as she stretched a finger out towards him. He looked on with as she charged; the crimson light flashed out over Hueco Mundo; Grimmjow had already Sonido'd forward, but landed in the sand a moment later, walking just under the cero for a few moments; there was an absurd power behind that cero raging only a handful of inches above him. His eyes were locked on his opponent; a small smile curled his features as he walked towards Ashlei.
"You're bullshitting about not being a match for me; you've got a freakish amount of power there. Surely you've drawn enough blood by now,"
he called out.

Then the crack of Sonido heralded his movement as he closed more distance between them. There was an entirely different crack as he clenched his fist, his knuckled cracking in response as he looked at her and walked.
"That's why you've shoved that sword of yours through your hand. So lets see what you've got, Ms. Cero Espada. You're not so weak, or else you would have been torn apart already,"
That was enough talk for now; just enough prodding to get a response. If that had failed, he would now push with force as was his style. He shot forward with the crack of Sonido, though instead of his usual sweeping kick to the midsection he actually slid along close to ground level, aiming to take Ashlei's legs out from under her.
Chao

Queen Of The Sands


Joined

: 2010-06-03


Posts

: 3419


Age

: 28

Member Info


Platinum Points

:


(60/100)




Tiers

:

The thread has had to end

The version of Ashlei being used in this thread has been Denied and unusable. Sorry for the inconveniences, and I hope I can RP with you again some time when she is properly fixed and assessed.
__________________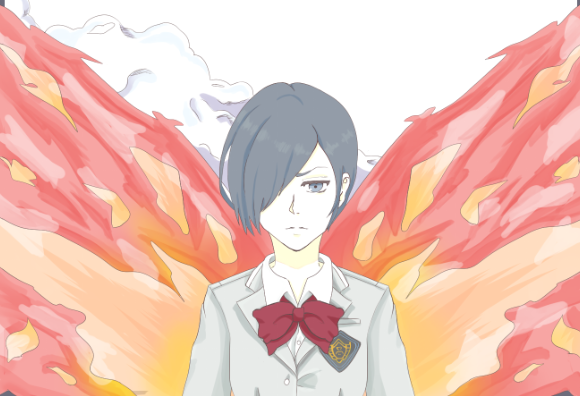 Hon Hon Baguette.
Permissions in this forum:
You
cannot
reply to topics in this forum