Comehere to find out staff job, duties, responsibilities and other regulations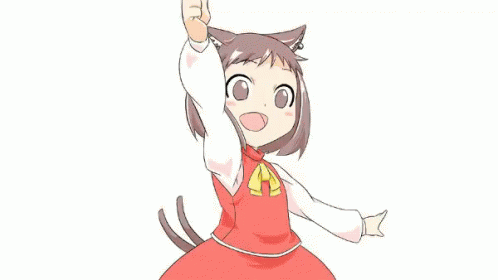 The Platinum Hearts Staff Conduct Thread
Where people go to figure out what the fuck their job is supposed to be.

Well, I figured it was about time I made a 2019 revamp of the rules, expectations and jobs of most chain of staff so any misconceptions can be cleared up in these newly redefined definitions. Thus, starting below, I will start myself from admin all the way to site assistant in terms of working out what everyone is suppose to do once you are allowed this PRIVILEGE to be staff. It isn't a right, it isn't a favor; you are given a chance at bettering the site, proving your worth and otherwise not squandering this opportunity to serve Platinum Hearts; not yourself.
_______________________________________________________________________________

Information About The Following Below
General Task:
General task is what your main objectives, duties and jobs should be in your staff position. Thus, this will tell what you mostly will be doing in your job as staff.
Head's:
In each chain of staff, there will be a Head Admin and Head Moderator. When you gain the title of Head -Staff Position-, you are essentially it's group leader. Think of it as a Store Manager making sure his workers are kept in check, everything is running up to par, making important decisions for his people and running things by the boss (Aka me). Thus, if you are a head, you pretty much have a bigger say in how things are ran in some instances and have the ability to overrule those lower then you in your position.
______________________________________________________________________________
Admins Duties, Jobs and Tasks
General Task:
Admin's, by the time of this thread's creation, generally can do everything in terms of the site's workload. However, their mainly used in order to keep the site functioning. That means they must have fluent knowledge of the forumotion admin panel with the skill to use it, they must know how to work through some of the site's coding if I need them to do some sidebar work, they must be self-starters; which is basically not having to need me be there to babysit them on their job, be able to keep up with other Admin's workload, know to manage themselves on a team level and be extremely active on the site.
Special Task
The Basic Breakdown after that
- Admin Panel Knowledge + Skill
- Extremely Active
- Knows how to work in a team
- The Ability to do ALL staff jobs if needed
- Hard Worker
- Self-Starter
- VERY RELIABLE (IMPORTANT)
- Decent Communication Skills
______________________________________________________________________________
Moderators Duties, Tasks and Jobs
General Task:
Now this is one that's been needing a bit of the touch-up. Out of all the chain of staff, you are essentially the backbone of the site when it comes to keeping track of it. You're main duties are to ensure that applications are checked, look over general role play threads to make sure things are alright, be able to lock/archive/move threads if needed, watch over the Discord without
LOLBANNING
when other staff aren't around, be a rather trusted individual, know how to conduct yourself in a professional manner, perform site activities
(such as Activity Check, Member of The Month etc)
,
BE THERE TO HELP MEMBERS IF THEY ASK YOU FOR HELP OR GUIDANCE NO MATTER WHAT,
be able to manage face claims, manager certain organizations and watch over the Canon List.
The Basic Breakdown after that
- You should be a member of PH for at least 1-3 months
- Have a good knowledge of the site
- Attention to detail
- Knows how to work without complaining all the time
- GETS THEIR WORK DONE
- Doesn't need to be babysat by higher staff
- Good team player
- Can work with other people
- Average Communication skills
______________________________________________________________________________
Site Assistants Duties, Tasks and Jobs
General Task:
These can be considered half-staff or mini-staff, whichever the case they may be, they are essentially site helpers. They can be used for assistants for higher chains of staff, be guided by them and pretty much pick up the pace if they aren't around OR are too busy to deal with certain task. Thus, in order to climb the PH letter in some instances, you are required to start off at Site Assistant. So what does this job entail? You are assigned to check all sorts of power upgrades, character applications, help members with the site, take advice from higher chains of staff, control non-playable characters if asked by staff or members, create missions to generate activity for the site, create
guide's
for members, recruit new members for Platinum Hearts, be possible judgement callers in certain situations on the site, take messages for higher staff members from members and sometimes play the role of sectary's of needed.
The Basic Breakdown after that
- You should be a member on Platinum Hearts for at least 1-2 months before even thinking about this position
- You need to have time to dedicate towards Platinum Hearts
- You should have a good knowledge of the site
- You should be ready to take orders at times
- Have average communication skills
- Know how to work in a team
- Possible former staff experience sometimes preferred
______________________________________________________________________________
Extra Notes
NOTE: If you are a current staff member and are inactive for two weeks on both discord and the site (without prior warning such as temp leaves or communicating something with us), we have every right to remove you from the staff sidebar. If you're gone longer or leave again, you may lose your staff position without any warning from us. Like I said before, this does not apply if you have a temp leave, but you will lose your position on the staff bar if it's too long.
Note: Those on extended leave may have their image on the sidebar removed; but this is only to make sure that the proper message on who is on the staff team is up to date.
Staff Discord:
All staff on this list will have access to the Staff Discord. Meetings can take place at random, spur of the moment or planned. I intend to have a massive meeting with most of my staff every month, however.
Staff Board:
Most staff have access to the hidden staff board at the bottom of the site to witness staff notices, meetings, suggestions and parties
Subject To Change: This thread is subject to change at any time depending on the climate of the site. Thus, I hold all rights to alter it to my fitting.
Template For Special Staff Task
Code:

[u][b]Template For Special Staff Task[/b][/u]
[list][*][b]Rank:[/b] (What is your staff rank?)
[*][b]Task:[/b] (What is your unique task? Extreme detail? Recruiting? Special Skill?)
[*][b]Why: [/b](Simple question. WHY are you good at this task?)[/list]