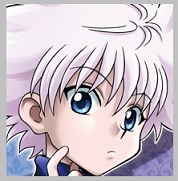 WC: 835
There was nothing wrong with a little vacation every now and then, and thus Kiyah decided to spend his visiting Panama. He wasn't rich by any means, but with his own savings and assistance from his clan, it wasn't all that out of the way. He decided in the event anything crazy happened that he would not summon out any of his companions in fear that danger could be lurking around the corner, this wouldn't be the first time. The short boy made his way onto the plane after the very uneventful fight, and so far so good. Everything seemed fine. He went to check into one of the hotels and as he made his way too his room.Nothing would beat a nice, relaxing and cozy bed. A nice soak, maybe a light workout and ordering room service for the first time in his life. It felt good to get away from the pressures of having to fight for once, as a matter of fact he was just about ready to drop his guard. He was only moments away from getting ready to summon out a couple of his favorite summons who he knows would absolutely love this location.
Until he had already heard the place filled with screams. Causing him to stare out the window from the floor he was on to see people in the street running around in panic, whilst forces aimed to fire off at something that was in the distance he couldn't make out yet.
He was already left to sigh, making his way back towards the lobby to see what was happening. And as he poked his head out of the door, he saw the brave forces that were trying to protect their home being slaughtered one by one, effortlessly at that. The short male stepped outside to see what could be responsible for such massive amounts of destruction, gaze eventually falling upon the equally short Zwei's form.
This was what was causing all the commotion? A midget who looked like she had more business in a day care than on a battle field? No, she shouldn't be underestimated. She just killed countless people without barely batting an eye, so he is clearly outmatched here. The obvious thought running through his head is how he's going to strike without being swatted away like a fly. From the corner of his eye he notices the blonde shinigami and her troops moving about to evacuate the remaining civilians, as well as make sure that they are tended too. That being the case, it was all the more reason to get the attention of the floating arrancar. He already had decided on his plan of action but before he could move to press the button his device, a surprising site caught his eye.
A woman with silver hair, and a arrow that moved at speeds his own eyes couldn't even track that went to slam into the villain and send her flying away. Naturally, the impact of this attack alone made it seem like to him that the issue was solved. But he had to be sure, so he didn't spare another moment of contemplation, not on the ground anyway. He pressed the button on the device, as it started to glow a faint blue in his hand.
"Los Awesome!"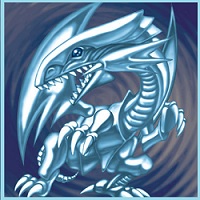 Just as he said those words he extended his arm out, as the device shot out a bright beam of blue and white light. When it hit the ground, it slowly started to form the shape of a dragon for a few seconds before the tall, twenty foot dragon making it's appearance with a mighty roar. On one side he's hoping said roar didn't frighten all the civilians. On the other side, that would scare them away from the city so they could evacuate and be safe, so it's a win win. He hopped right onto her back and pointed in the direction he believes Zwei was knocked in.
"Let's go get her girl!"
With one more roar the dragon took the skies and flew towards the scene, at a much, much slower rate than Sing did in comparison. Once they started to near, Kiyah carefully instructed the dragon to come to a halt as they advanced.When the duo came across the scene, they would be floating above the two below (or at least, attempting too). But Kiyah made no move to injure the enemy further yet. The attack that knocked this being away was incredible, so clearly the person down there getting ready to fight was much more stronger than him.
This wasn't going to stop him from getting ready to try and assist by whatever means possible.