MWD

Seasoned Member


Joined

: 2016-07-24


Posts

: 1142


Location

: Merica

Member Info


Platinum Points

:


(115400/99999)




Tiers

:
[/color]

SOVIET QUINCY




Song: Reign Of The Dark | Artist: Adrian von Zielger | Word Count: 315It was a great day too go into the beautiful forest of karakura town it had everything to offer; from it's beautiful trees and animals to breathtaking view of the Mother Nature herself. Not only was the forest a great way to get some fresh air but also to train her combat skills

Besides going back to town and seeing a bleached haired individual beat up a drug-dealer was pretty interesting to say the least.

Ritsuko was wearing a beautiful black on her head consisting of a school uniform with brown dress shoes and finally long black stockings to complete the outfit. The school uniform had a variety of colors compared to the studentsof karakura high school, the outfit had baige some sky blue and even a checkers design the skirts[url=https://i.imgur.com/62GD6uj.png]

Ritsuko could feel her shoes come in contact with the grass as each step felt like she was she could see the bees and other insects running away to their homes or finding another flower to pollinate.


She decided to carry a small brown backpack with a small variety of buttons each having something relating to her interest. Some buttons contained flags of various countries to the more simple arts and crafts and a few foods.
The bag also contained a water bottle, some food and her two grenades. One of them was a flash grenade while the other was a stun, each of the grenades were kept in separate compartments so she wouldn't confuse the two; By manipulating the reishi within the air she created her trusty dragonov sniper rifle, weighing in at about nine pounds making it very easy to carry around the sniper also had a bipod to steady her weapon.

She decided to sit down underneath a tree allowing the shade to cool her down while also keeping herself hidden but not completely, if someone looked close enough they could see the scope of her sniper aiming right at them.

But who in their right mind would go into a forest anyway?

Ritsuko began to open up her bag putting her hand inside to reveal a book, the book was about the life and death of Nickola Telsa and how his inventions contributed to humanity as a whole.





__________________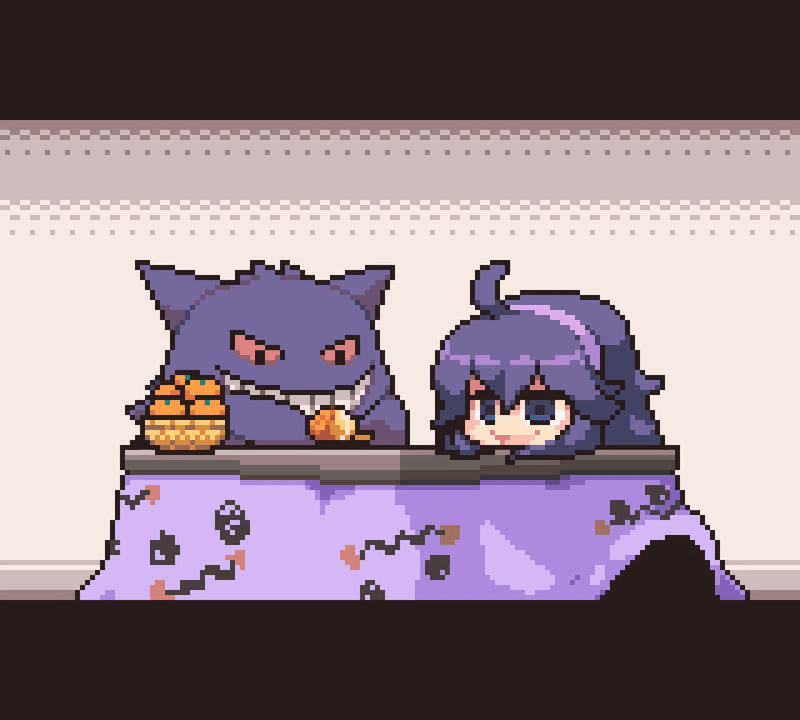 Sijel

Established Member


Joined

: 2014-03-16


Posts

: 147

"I sat where others came. Where they saw excitement I saw fear. Where they saw rushing waves, I saw darkness. Where others heard the roar of the sea I heard the whispers of those condemned to the fate I was about to bring forth upon my own being." As Sijel chanted this his heart slowed it's beating abnormally and each beat was loud. It was as if the beating itself pulsed through the woods around him. With one final deep breath his beating stopped. Silence rang over for several seconds as wind rustled through the leaves of the trees around him. There was a slow whistle that steadily grew louder as streams of vibrant blue butterflies began to appear from shadows around the trees and spread through the forest like a plague.

A darkness began to spill from sijel's body as he opened the seal on his stomach. Slowly he began to pull more and more energy from his other half. It was sluggish but it was the safest way he could think of to get better at using his power.
MWD

Seasoned Member


Joined

: 2016-07-24


Posts

: 1142


Location

: Merica

Member Info


Platinum Points

:


(115400/99999)




Tiers

:
[/color]

SOVIET QUINCY




Song: Reign Of The Dark | Artist: Adrian von Zielger | Word Count: 300

Ritsuko looked up and saw a huge amount of butterflies s all emerging from the shadows and trees around her and in front; it almost seemed like a migration of sorts but something felt off "Why would butterflies be going towards one location? Each butterfly had a vibrant blue hue to them very similar to a monarch butterfly. Ritsuko knew something fishy was going on and she was about to find out who or what us causing this strange phenomenon.

Ritsuko put her book inside her bag and started following the butterflies, she did admit though it did look very pleasing to the eye.



Until she encountered a being it obviously wasn't a hollow like the one she faced earlier..no this one was more human-like yet still had the characteristics of a hollow. "Just treat it as any other hollow show no sympathy towards them and eliminate them." Ritsuko had her flashbang and sniper ready in case he was looking for a fight, something was erupting from it's stomach could it be perhaps blood, or a source of it's power? Whatever the case it was bothering Ritsuko and this was a better place to fight in, after all there's no innocent people around.

"Hey!, What're you doing in this forest? You got 10 seconds before you get a bullet through your skull"
Ritsuko had her sights on the mysterious being slowly inching forward like a lion waiting to pounce onto it's prey. Waiting for an answer
Sijel

Established Member


Joined

: 2014-03-16


Posts

: 147

The sound of a girl's voice shocked sijel out of his trance and as if it never even happened the energy that enveloped him vanished and the butterflies began to disappear back into the shadows of the forest. Sijel released a deep sigh of irritation as he slowly turned to face the culprit of the interruption. " why does it matter to you, last time I checked there was nobody around." Sijel retorted. He was about to vanish once again when he recalled the last half of her comment. " And if you're going to make threats at least make ones you can back up." He said with a fake smirk on his face.

Maybe I can get a better grasp on more of my powers in a fight? Was what he was thinking to himself as he attempted to antagonize the girl into attacking him. His white hair began to dance in the breeze that quickly rushed through the currently silent woods. The smirk slid from his face and was replaced with a serious stare. His haizel eyes trained on the weapon in her hand. It seemed quite heavy and very inconvenient to drag around, but that was if you were normal...and any normal person would've ran the moment they saw sijel during his "experiment".
MWD

Seasoned Member


Joined

: 2016-07-24


Posts

: 1142


Location

: Merica

Member Info


Platinum Points

:


(115400/99999)




Tiers

:
[/color]

SOVIET QUINCY




Song: Reign Of The Dark | Artist: Adrian von Zielger | Word Count: 300
In response to this Ritsuko was about to remark at what he said "Look here you son of a-" Before finishing her sentence Ritsuko stopped for a moment to get herself back together. After all she was about to get in a actual fight and it'd be reckless to fight without a calm mind. "Wait a minute Ritsuko, he's trying to get inside your head that way when I'm angry i won't be able to concentrate"

Ritsuko smirked before letting out a small laugh "You almost had me there; making me lose my cool. I admire that, nobody has ever gotten me that pissed before.

Ritsuko wasn't afraid of his gaze besides she's seen worse stares from her old drill instructor back in boot camp. You think your gaze would make me quiver in fear? If so then your mistaken my friend, don't take me lightly.

Ritsuko stepped back a few feet before placing both of her hands behind her back causing her sniper to disappear into the air. What was Ritsuko getting behind her bag; well a stun grenade of course it was the same size as a soda can you could buy at any vending machine.

A green sphere with a black button on top, she pressed it and a small sound could be heard from it indicating it had a few seconds before it'd detonate.
Ritsuko threw the sphere at the demon and took a few steps back using her Hiernyuku.
If the stun grenade was successful the demon would be disoriented for a little bit allowing for Ritsuko to find a good place to snipe from.

If not she'd had have no choice but use the flashbang.
Sijel

Established Member


Joined

: 2014-03-16


Posts

: 147

Sijel laughed inside as the girl responded as if she was about to lose her cool. However he received a congratulations from her instead of a bullet. Though he wanted to fight her it seemed like she'd make a good friend outside of this. Hmmmm maybe we can be friends after this. He thought to himself as he watched her rifle disappear. She moved back a little as a small sound emanated from behind her. A green odd looking sphere appeared and she tossed it towards sijel.

He looked at her then at the ball rolling closer. There was a few seconds of silence as everything seemed to slow down to Sijel's realization. Before he could move there was a loud bang and a small pulse of power emanated just in front of sijel. He moved his hands to block his face, expecting to be skewered or something. Instead a blue smoke grazed his skin and blew in all directions around him. He got extremely dizzy and everything was blurry and spinning. He squinted as he positioned his feet to balance himself.

He put his hand up and several hundred butterflies began to spill from his sleeve and flutter in all directions. He could somewhat make out the girl, but he couldn't truly see what she was doing. She was moving, but every time sijel would attempt to focus on her, her silhouette would merge with what looked like trees around her. He closed his eyes for a second as the butterflies flew in all directions and he tried to stop everything from spinning.
MWD

Seasoned Member


Joined

: 2016-07-24


Posts

: 1142


Location

: Merica

Member Info


Platinum Points

:


(115400/99999)




Tiers

:
[/color]

SOVIET QUINCY




Song: Reign Of The Dark | Artist: Adrian von Zielger | Word Count: 300
Success! The concussion grenade has rendered the guy completely disoriented. This was the perfect opportunity to run and so she did Ritsuko ran as fast as she could to gain some distance; her shoes making contact with the grass and her heartbeat racing.

"Damn it, I won't have enough time to create my ghillie suit" Ritsuko stopped for a second as she looked behind her to see the butterflies flying in all directions as if they were confused as well, hopefully none of them will get luckily find her.

However she knows it won't be long until he regains his senses.
"I better end this quickly before he recovers, who knows what the hell those butterflies can do"

As she quickly got on the ground and attached her bipod on to her sniper while manipulating the reishi in the air to create her reishi armor piercing round. The round itself is capable of piercing enemies with light-medium armor and if it hits will make a loud *pop* sound.

Since her sniper was semi-automatic it'd be more effective to just fire 2-3 shots after all it takes time for her reishi bullets to refill into her magazine.

Ritsuko closed her left eye and looked into the scope, having her sights onto the confused demon. However there was still smoke in the area covering his silhouette so she had to guess where his head might be.

Aimed towards the demons head
*bang bang* two shots erupted from her sniper one of the shots contained her armor piercing round while the other is just a regular reishi bullet. If he could regain his senses he'd have plenty of time to retaliate her attack, if not he would be wounded in the arm but not severely injured.


__________________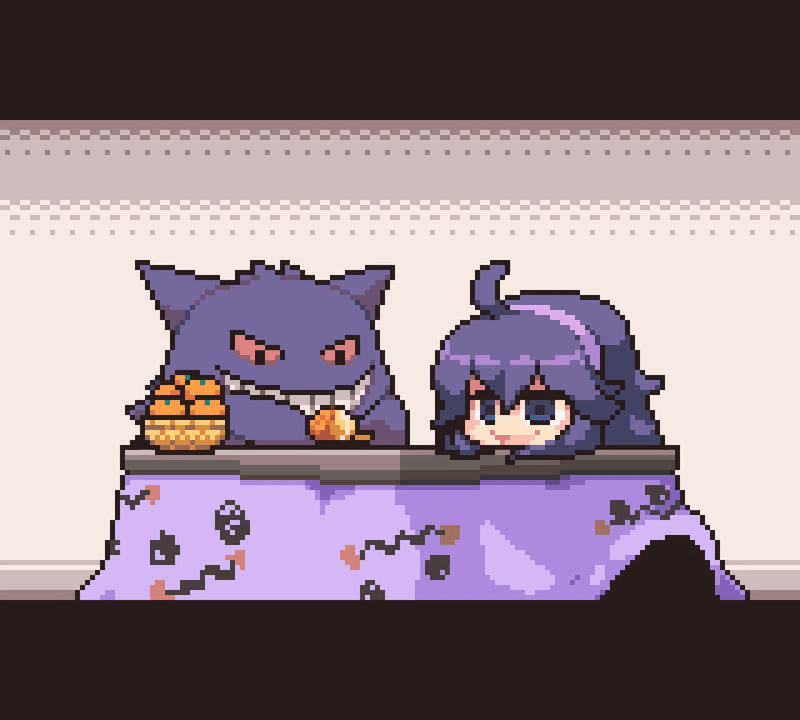 Sijel

Established Member


Joined

: 2014-03-16


Posts

: 147

Sijel rubbed his eyes as his butterflies continued to encompass a small portion of the forest. A fraction of them flew around him defensively as they prepared for any impending attack. His body began to vanish in the shadows of the butterflies when there were two loud bangs. The first one hit a butterfly shattering it on impact. A sharp pain jolted sijel as he looked at his left arm. Blood lightly spilled out as the bullet lodged itself just under his skin. Sijel looked forward as his eyes finished focusing and he could see the area around him.

in a second sijel was gone and the butterflies scattered amongst the others. After taking a moment to calm down he began to use his energy to look through the eyes of his butterflies. Slowly he checked all of the forest he could reach until he caught a glimpse of something odd. Without hesitation the butterflies began to swarm near his area of suspicion as he reformed behind a bush. After a few seconds the butterflies began to explode all around him though most were centered on the target. "Flutter through the wind." Two large swords appeared next to Sijel and hovered just off the ground.
MWD

Seasoned Member


Joined

: 2016-07-24


Posts

: 1142


Location

: Merica

Member Info


Platinum Points

:


(115400/99999)




Tiers

:
[/color]

SOVIET QUINCY




Song: Reign Of The Dark | Artist: Adrian von Zielger | Word Count: 300

Ritsuko watched as her bullets began going towards the man on the ground hoping to end this dispute quickly however she was wrong as several butterflies flew around him almost like a protective barrier of sorts. One of her bullets impacted but it wasn't the guy but rather one of the butterflies' it shattered the bullet on impact, causing ritsuko to look in utter however one of the bullets came right on target as one pierced through and lodged itself underneath his skin. Ritsuko was about to fire several more shots until something strange happened she looked in utter confusion as the man just stood there with his eyes closed.

She continued watching wondering what his next move would be? Judging by his look it was still obvious he was still disoriented by the stun grenade but it'll probably wear off soon enough.
Her reishi bullets were forming inside of her magazine once again but slowly after all it does take time for the bullets to reform until she can fire again.

"Oh crap, this isn't good"
Ritsuko tried to get off the ground and run away from the butterflies using Hirenyuku while also using the force of the explosions to throw herself backwards thus allowing her to escape but resulting in a major injury to one of but it was managing to escape but resulting in a major injury
If the man could see the aftermath of his explosion he could see a large cloud of smoke as a result of the butterflies exploding onto his target seeing her silhouette of her standing but heavily injured.

Ritsuko was surprised she was still alive her blut did soften the impact of her being thrown backwords but it still hurt after all it was still developing and not as efficient compared to other quincies with years of experience. Ritsuko looked as her right leg was covered in blood one touch easily made her body flinch in pain, she would scream in utter horror seeing this but it was only a small thought in her mind, after all what was important was beating this guy and going to a damn hospital to get treated.

"Just work through the pain ritsuko, you got more important things to worry about." Ritsuko panted in exhaustion as sweat began to bead down her head while her right leg was twitching a bit. But she was ready to continue the fight, she'd fight until her last breath if she had too.






__________________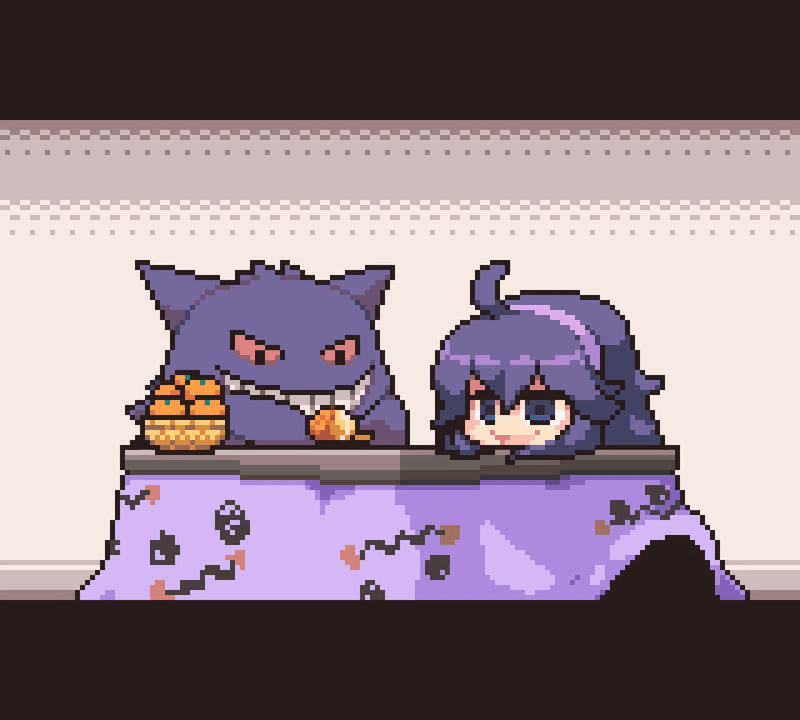 Sijel

Established Member


Joined

: 2014-03-16


Posts

: 147

Sijel smiled at first when he saw her fly backwards, but his smile turned into something of a shock and slightly worried face as he saw her standing. Not because she WAS standing but because she looked like she was genuinely hurt. She wouldn't be able to fight much longer with her leg looking like it was barely able to keep her moving. He decided he'd hit her one last time before ending the fight, hopefully under a good note. "Might as well scar her a little while I'm at it, maybe she'll fight me again later in life." He whispered to himself as he pushed one leg back and shifted his weight onto it.

He took a deep breath then sent himself surging forward towards her. As he moved closer his body dissolved into a flurry of red butterflies that danced with the blue ones around it. As they moved closer to her his body would reform from the shadows behind her. If she hadn't moved out of the way he would grab his two large blades and send the two blunt ends of it crashing into the meat of her leg and the center of her shoulder. His eyes looked evil and life threatening, but he felt none of this, he was actually somewhat enjoying himself. During his attack he decided to only use 50% of his power. He wanted to stop her in her tracks, but not kill her....hopefully this didn't kill her.
Permissions in this forum:
You
cannot
reply to topics in this forum
Who is online?
In total there are
20
users online :: 3 Registered, 0 Hidden and 17 Guests
Iori
,
Ottozeo
,
Paradigm
Top posting users this month
Top posting users this week