MWD

Seasoned Member


Joined

: 2016-07-24


Posts

: 1142


Location

: Merica

Member Info


Platinum Points

:


(115400/99999)




Tiers

:
How long has it been since she last visited the human world...days, months, years? Keija wondered that as she stepped out from a portal seeing the beautiful karakura forest once again,the forest felt like an orchestra to her mind, playing one enchanting symphony after another. The leaves dance to an unheard beat, whispering their songs to the wind. In here, sheltered by the mighty trees, is every kind of life, from the humble beetle to enchanting birds of every colour. She held her hands up to feel the cascading light, a brilliant white shaft illuminating the path that takes her onward towards a goal.
At the moment Keija was just a nobody a typical demon people or spiritual beings have already saw or killed in the process...but that was about to change maybe shell meet new enemies that'll test her skills as a fighter and how the demon race is represented as a whole, or meet allies that accompany her towards a similar goal of hers. With enough training and motivation she'll be abke to join the likes of shadowfall and become a soldier to the Queen of Demons herself Mana.
Despite no one being in the forest keija decided to take a precaution and change to her shifter form the form itself took appearance of an 18-20 year old woman with a slender frame, her clothing consisted of a blue and white military uniform that gave her the appearance of a young military soldier or Sargent. The facial structure was angular and had beautiful blue eyes with black hair that went past her shoulders and had eyebrows that looked like worms or caterpillars if looked from a distance. Now Keija was ready to begin her stroll in the forest making sure to be cautious of the environment around her, each step she took made the grass rustle she unsheathed her sword hidden beneath her jacket and had it to her side ready to party any strike used against her. Now...let's see who'll try to ambush me"
[VISUAL REFERENCE]
https://static.zerochan.net/Kiryuuin.Satsuki.full.1697041.jpg
darkfunnel

Veteran Member


Joined

: 2016-01-31


Posts

: 2007


Age

: 25


Location

: Uhmm... not sure...

Member Info


Platinum Points

:


(128100/999999)




Tiers

:
Tue Oct 03, 2017 11:43 am
Song: Funkyard - By: Arrowhead & Zentra - Word Count: 408


Karakura forest... quite a lovely place to be; especially for Arianda Vael. Arianda truly does love the forest and how quiet it can be; regardless of what she may have had going down before then. Arianda gently popped her neck as she trudged through the forest; the demon listening to music as she walked through the forest, which was something extremely normal. However, the demon soon halted in her tracks when she sensed something, someone, familiar. Arianda took a quick sniff of the air and then felt the energy around her. It was all too familiar... Arianda focused on the energy a little bit before she felt her lips tingle and then her eyes widened; Keija. The demon Arianda gave some scythe training to and then did certain... other things with. Arianda turned her head towards where she felt the energy and sped off in that direction.

After a few minutes Arianda dropped directly in front of the being that she believed to be Keija. However, as soon as she looked, Arianda's heart sank as she saw someone who did not look like her; but it felt so much like her. Arianda rubbed the back of her head and sighed softly; still in her normal shifter appearance as she looked at Keija.

"Oh... You're not-- Sorry... You're energy just feels a lot like someone I know; Keija. She's... well, important to me; whether or not she feels the same about me I guess is, well, hard to say. Regardless, I just kinda miss her, and well--"

The demon sighed and shook her head, taking a few steps back from Keija, not knowing it was her due to the appearance change. Arianda also noticed the sword that she had in her hand, and had a feeling this person, Keija, was likely raring to battle instead of talk. She rubbed the back of her neck and then looked closely at the being in front of her.

"But... this energy... You have to be Keija... please tell me if you are her... She left and, well... I just miss her a lot.... and you can tell I'm not certain if you're her or not just from your energy trace..."

Arianda stared intently at Keija, trying to determine whether she was Keija or not; the energy had to be proof enough, but, Arianda was unsure at this juncture.

MWD

Seasoned Member


Joined

: 2016-07-24


Posts

: 1142


Location

: Merica

Member Info


Platinum Points

:


(115400/99999)




Tiers

:
It appeared that no one but she could feel a faint energy source heading towards her so she immediately stopped and blade at her assailant however it wasn't one but Arianda the loveable Demon of Conflict herself, she almost didn't recognize her for a second however by the looks of her face Arianda didn't recognize her shifter form...after all when they first met she was more adjusted to the cutesy dullahan girl with eastern armor wielding a scythe.

But it was understandable on her end after all feeling the energy of someone you haven't seen in forever and not recognizing the face would be pretty concerning and have the person begging for answers.

However what made her awestruck was the fact that Arianda actually cared for her and developed either a friendship or romantic relationship with her.. keija remained silent for a few moments as she heard those words bounce around inside her head. Arianda was in for a big surprise however, like a master seeing their pet after it was pronounced lost for the past year they finally reunite.


Keija placed her sword back into the sheath before staring at the beautiful demon for a few moments before walking not saying a single word before placing her finger underneath her chin and smiling. "Oh, Arianda even after being gone for so long you still make me smile...of course it's me."




__________________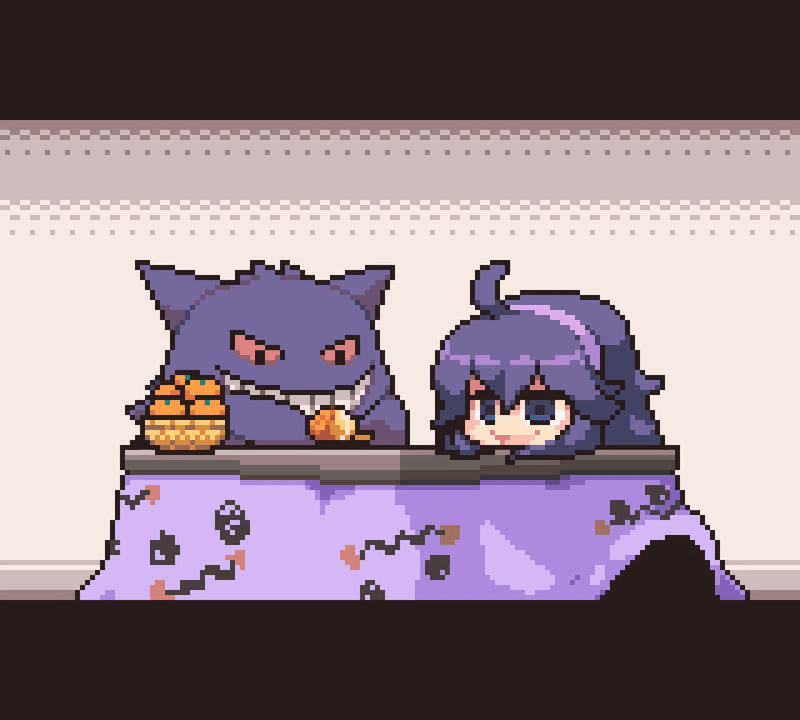 darkfunnel

Veteran Member


Joined

: 2016-01-31


Posts

: 2007


Age

: 25


Location

: Uhmm... not sure...

Member Info


Platinum Points

:


(128100/999999)




Tiers

:
Song: Funkyard - By: Arrowhead & Zentra - Word Count: 502


Arianda could not help but flinch at the blade that was pointed at her, but, she didn't show signs of backing down. However, this person seemed to be... thinking about what she said. Arianda slowly, gingerly, drew in closer before the sword was moved again; except, this time, it was moved back into it's sheathe. Arianda watched nervously as Keija, though she did not know it was her quite yet, walked forwards and gently placed a finger under her chin and spoke words that caused Arianda's heart to beat a little faster.

The Angel of Conflict's hands gently, slowly, reached up until the gingerly grasped Keija's hand as a few droplets met Keija's finger; the droplets falling from Arianda's face. Upon looking at her eyes, of course, tears were welling up, spilling over and out the demon's eyes and flowing down her face; sometimes landing on Keija's finger. A smile slowly grew on her face, not a weird smile or anything, just a smile of relief and joy; the kind you have after seeing someone you truly do care for after such a long time. Arianda soon gave Keija a big ear to ear smile as tears continued to run down her cheek.

"I-I missed you soo much, Keija!!!"

In what was probably a sudden movement, Arianda dove forward and pulled Keija in to a hug; it wasn't anything too tight, but, it certainly was a sincere hug as Arianda silently cried into Keija's shoulder; purposefully using body manipulation so her tears wouldn't get Keija's clothes wet. The demon stayed there for a good 10 minutes, her tears slowing to a stop at about the halfway mark; still holding Keija in her close embrace.

"I-I'm really glad to see you again, Keija... Y-Your shifter form looks really nice, you know... I like how it looks~"

Arianda lifted her head up and grinned at Keija, the joy in her face clear as she kept her arms wrapped around Keija's waist. After a couple of seconds she finally let go of Keija and then nearly leaned in to kiss the girl before she purposefully stopped herself and gently pushed herself away a tiny bit; the demon's face a little red as she hugged Keija again, the hug only lasting for about a minute this time.

"S-Sorry... the near kiss was old habits. How've you been, Keija? I'm glad to see you again; I've really missed you... Oh! Also, mind telling me where you were? You don't have to if you'd rather keep it personal."

The demon smiled at Keija still, no more tears falling from her face, but, the fact she was crying was evident. Regardless, Arianda was extremely glad to see Keija once more after so long.

"I'm glad I can still make you smile~"

MWD

Seasoned Member


Joined

: 2016-07-24


Posts

: 1142


Location

: Merica

Member Info


Platinum Points

:


(115400/99999)




Tiers

:


Keija just remained silent as she heard the tears of the demon on her shoulder in response she just simply stroked her hair like a mother calming a child down, she wasn't sure how long she was being embraced by arianda's hug perhaps it was 5 minutes or 10? Who knows

A small chuckle could be heard from keija as she saw Arianda after leaning towards a kiss and blush like that was pretty hilarious oh have the tables turned, Keija recalled the time when they first encountered one another, she was just strutting around minding her own business when suddenly Arianda introduced herself and she was the shy and ditzy demon before going over her house to train and after that...well she wouldn't go into detail.

Regardless Arianda was clearly worried about her sudden departure and so she answered truthfully.

"I've been doing wonderful Arianda, and as to my whereabouts for the past year let's just say it was -- interesting. But enough about me, what are you doing in the forest? I assume you wanted to calm your mind from troubles"



__________________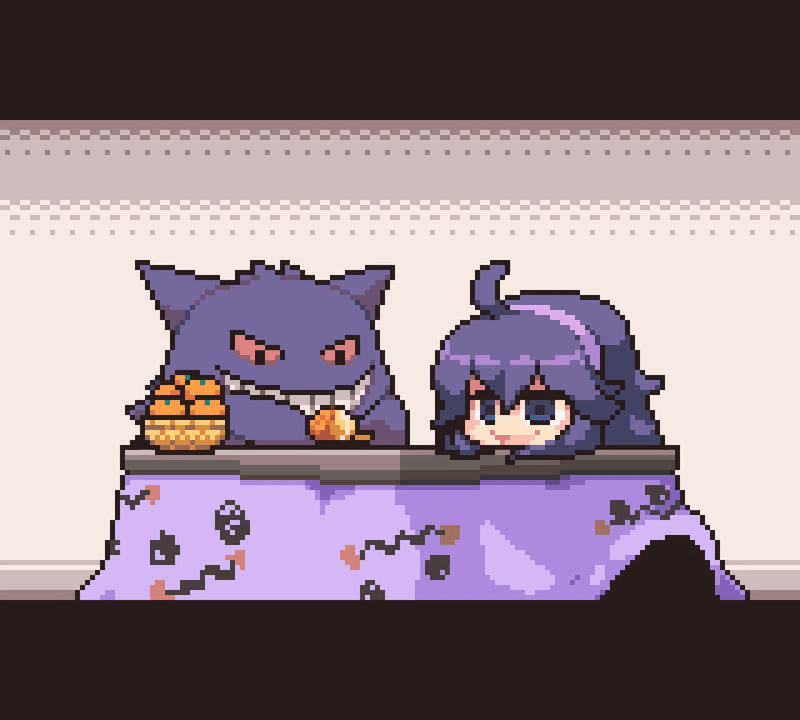 Permissions in this forum:
You
cannot
reply to topics in this forum