MWD

Seasoned Member


Joined

: 2016-07-25


Posts

: 1142


Location

: Merica

Member Info


Platinum Points

:


(115400/99999)




Tiers

:
Mon Mar 04, 2019 12:11 pm

Yoriko wanted to find a place of isolation, a place where she couldn't be bothered by outside sources nor have to worry about being told by Henrex not to do it because he loves her. But he wouldn't understand as she needed this isolation to fully understand herself as a person, what her goals are, her dreams, and a perfect place to train and that was the lucious Karakura Forest, but rather than going into the more safer parts of the area the girl went over to the dangerous parts where it would not only provide excellent training to push her body past its normal limits but not worry about injuring anyone. As she approached the forest with confidence in her face.

Yoriko decided not to wear shoes in the forest. Though she knows the many dangers such as bugs and shark sticks she needs to feel the earth between her toes. She must touch bark rough as nails and break the many leaves into her hands to smell them; sometimes looking up to see the blissful sunlight pass through them. never wear shoes in the forest. The harshness of the sun would be muted instantly, its rays become more soft and less brilliant. This feels so relaxing. the girl smiled feeling the wind blow against her body and hair. First before she could even get started with her training the girl had to get the three important resources in order to survive out in the forest food,water, and shelter.

The girl immediately would shunpo across the forest searching for a source of water as it would be a crucial asset for her survival, thankfully though she found a river fairly close by as she approached the river she realized it flowed with perfect consistency, an artery of blessed water. It feeds this place, quenches the thirst of the mighty beings rooted to the rich soil. Together they are perfection, the water of life and the community of flora and fauna.

Okay I've found a water source. Now its time to build a shelter. she said shunpo back to her campsite to find some trees to break down.
Yoriko would take an average size tree and cut it down into a medium sized log and carry it down to her area where she'll set up camp for tonight, she wanted a shelter that was both reliable and easy to access while also having the capabilities to protect herself from the elements so she came up with the idea to create a round lodge. It took her up to an hour to individually make each branch the same length and with as she dug holes in the ground to support the weight which she then covered with a thick coat of leaf litter to act as a wall to protect herself from the elements such as wind,rain, the cold, and including the sun. It's structured like the famous tipi used by native american cultures with a solid doorway she can easily crawl in and out of and the best part about it was that it had a smoke hole through the roof which is great for starting small fires for not only heat but light for the unknown creatures that roam within the night.


Next was food. And where better to get food than hunting animals, but first she had to track the animals footprints and ultimately find its den. It took her a good 30 minutes to find a suitable den which she found was home to a herd of rabbits; using this opportunity she went with the Twitch-Up Snare Trap the reason why she chose this trap in particular is that obviously due to its name will kill the animal as it twitches up. Therefore saving the girl the trouble of killing the animal herself, though it will require a bit of time to get this trap operational so immediately she did just that. First she got two sticks of equal length and height to act as the trigger and planting them firmly in the ground and using a bit of vines to act as a noose and tying it to the triggers making sure that the noose is open and positioned approximately over the trail. Yoriko then tightened up the noose to make sure it was strong enough to hold it downward but small enough for the animal in question to go through the noose. Since mainly rabbits are her primary target she made the noose a bit wider to make the bunnies head size. Now all she had to do was wait, in the meantime it was time to begin her traning.

Phew. Now that all that is taken care of I better get started with training. The Shinigami took a deep breath, enjoying the soothing smell of damp earth for a moment before getting down to business. Lately she wasn't satisfied with the speed of her movements and thought her footwork sloppy, to be generous, so that was her focus for the day. She decided to pick an area that had rough terrain and steep hills. Turning to look at the starting point, she realized her suspicions were, in fact, real: if by a very small amount, just one step wasn't enough to cover the expected distance anymore. And although she had no proof of it, she was fairly certain the time she took to cover that distance was the same as when she went slightly beyond half of that. The girl sighed she had a long way to go to get back at her previous level, let alone improve on it. After some time using Shunpo to go back and forth, Yoriko finally managed to cover more than distance of the tree in just one step with a consistency she deemed acceptable. But that was merely the beginning of his training session and her breath was already heavy; well, complaining about her stamina wouldn't help.

So, as soon as she managed to recover enough breath to sprint decently, she looked for a slope and tried to Shunpo going upwards. This should have built some power in those legs of hers. Since going downhill with just one step wouldn't help much for that, this time she opted for getting back to the starting point by using two and covering as close a distance as possible with each. This way, she could have started covering a maybe less versatile, but more often crucial in battle, which is control.The slope she found didn't look particularly steep at first, but the terrain made it surprisingly hard to run on. Which made it very suitable for Yoriko's goal, as she aimed at burning as much energy as possible in as little time as possible in order to proceed quickly to the next phase. Better focus on the here and now, though: going uphill was tiring, but came out decently, all things considered.


It took quite a bit of time for Yoriko to get used to changing pace with such frequency, and while doing so her tiredness started getting to her, making it even harder to focus and slower to get the desired results. But she didn't have time to take a long rest, not to mention stopping would have only made it harder to reprise the training. So, she went on until his coordination, quick-thinking and self-control sharpened enough to gain her some consistency.

This time, the Shinigami's break to catch breath lasted a little longer than usual, as her body had gotten slower to react to the brain's orders. But she managed to make full use of it, as instead of completely stopping she spent the break walking until he found the starting point. Which was exactly what he needed to reach, since the next drill would have taken place in the same area.

Actually, the exercise was the same as the previous one, except she would have sprinted the whole time instead of trying to keep the speed steady. This way, not only would she have forced her muscles to work harder, but also loosened them, which was much needed at that point.

Simple as it was, the training forced Yoriko to go all out, for her body seemingly couldn't give more. But for her, it was one of those situations where one would first feel like they have reached their limit and scavenging for every bit of energy, then the body starts feeling lighter and lighter for some reason one cannot explain. So, while the Shinigami had to run in circles quite a few times before feeling like the technical execution was consistently acceptable, she made it to the end, although at that point her calves and thighs felt like they were burning.

Yoriko would return slowly walking returned to the torrent walking. Slowly. She felt like she needed to make full use of any breath she could take, but it wasn't over yet. Her coordination, reflexes, control and speed of execution still weren't good enough. Walking along the torrent, she found a spot where fairly large and slippery-looking rocks were popping out of the water, something she could easily make use of.

The exercise simply consisted in repeatedly crossing the river by skipping from a rock to the other at a sustained pace. She realized it was stupidly risky, as she could easily slip and injure herself, especially in her tired state, but what use would she make of her body it was as slow and clumsy as it presented itself at that time?

But her ears heard a snapping sound followed by a squeak and immediately went to her trap and saw a small rabbit though it wasn't big as she expected it to be it was better than catching nothing so she carefully undid the noose and carried the dead rabbit to her campground.
Once there she sat down and used her kunai to skin the animal and harvest its organs.

The girl decided to call it a night and went inside of her little tipi home, as the sun went down, the fire became bright and vivid, as though someone had shown a spotlight on it. The intensity and excitement of the flames was like they were dancing in the moonlight. The colors were brilliant reds, oranges, and faint yellows placing the meat and organs near the fire to make them edible or at least as much as she could.. Regardless after a few minutes of waiting she took the organs from the stick and began eating though it tasted like absolute shit it was giving her the essential nutrients she needed to start the next day. After that somewhat decent meal she slept on the ground next to her fire before closing her eyes.



__________________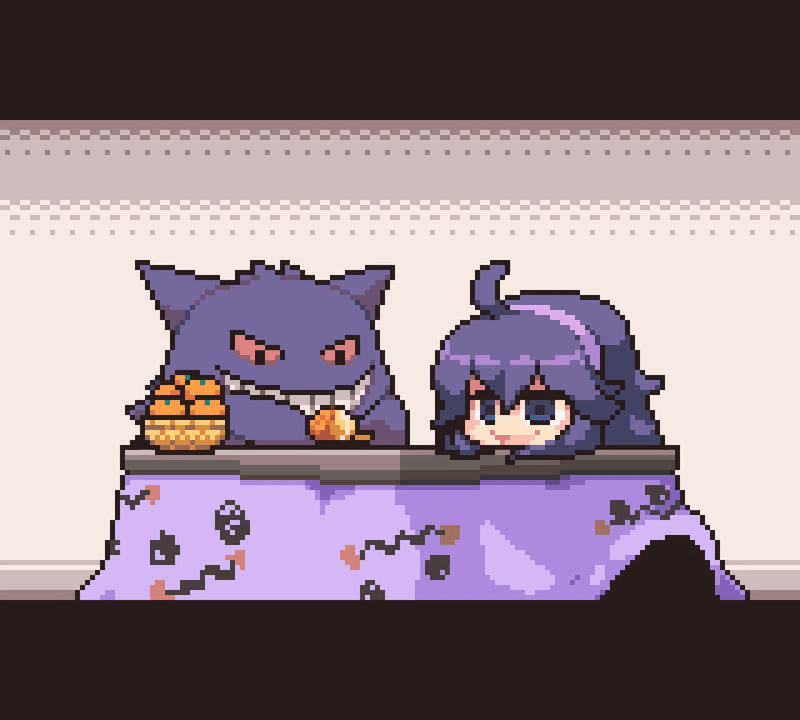 MWD

Seasoned Member


Joined

: 2016-07-25


Posts

: 1142


Location

: Merica

Member Info


Platinum Points

:


(115400/99999)




Tiers

:
(This is Day 2)
Day 2: A Bear and a Hollow walk into a bar.
Yoriko would wake up suddenly, every thought in high definition. Her eyes take in every ray of light and without a doubt she know she had slept too long. The noises are of a day in full swing. Regardless she noticed her fire was put out and the sounds of animals were abrupt, as she walked out of her home-made house and was entranced instantly. As the light painted the girl's skin warmly, the trees almost began to dance as if they were in dresses more luxurious than any designer can create in their entire lifetime. Moving in sync with one another with the wind, in perfect harmony they were the very life and soul of this early morning, and she wondered how many hues of green she was witnessing. As they stretched upwards and outwards drinking the sun's rays as if it were fresh rain. Yoriko would stretch her arms up too, fingers spread toward the sun and slowly close her eyes.
Once that was over it was time to continue her shunpo training and thus she had begun jumping to the closest tree and off to the next one making sure to retain her stamina as much as possible before it ran out after all this will give her a goal to set and achieve for this week as the maximum amount of times she could do it before growing tired was three and even without it the training was still difficult regardless she would keep pushing forward and continued this for a few hours before taking a break by jumping towards the ground and walking only to see a large river in her sights. She would take a few good sips as she felt the cool refreshing liquid rush throughout her body making the girl sigh in utter relief. A few minutes later Yoriko was walking around to find some more food only to stop as she had her sights on something; as she looked closely at two figures and upon further inspection she identified the two figures as a black bear and a young deer fawn obviously shaken with fear as the bear not five feet from the animals head, stood a black bear, waiting patiently for it to make the first move. It's teeth were exposed in an angry fashion. They were sharp, white daggers, hanging inside a dark moist cave ready to slice its body until it bled to death. It's paws were rooted to the ground, but no doubt ready to clobber her if it made any sudden movements. Thankfully Yoriko came just in time and punched the black bear in the face causing it to stagger and quickly grabbed the fawn and taking it back to her campsite for safety, besides even if the bear would follow them she could handle it easily.
"It's okay little guy. You're going to be okay She said to the young fawn attempting to comfort it until both her and the fawns ears perked up after hearing a large crunching sound a few feet away from them. The noise made the fawn run frantically as it was simply scared out of its mind wondering what in the heck is going on while Yoriko knew immediately that it was a hollow, she didn't know what kind it was regarding size,shape, and other significant features but it was still trouble regardless. The young fawn would quickly hide inside the girl's campsite as the hollow would soon show itself chewing the bears carcass without any hassle consuming its soul;looking at Yoriko with an insensationable hunger to eat more obviously. Yoriko didn't want the hollow to get anywhere near the campsite and ruin it so quickly with a kunai she grab it firmly on her right hand and headed toward the hollow jumping into the air and slashing its forearm repeatedly before running away as the hollow would screech and follow the girl allowing the fawn to get away and find its family whilst not getting in the crossfire. The hollow's footsteps made a loud thud with every step causing the ground to shake beneath her causing her footing to mess up as she almost tripped. Oh. Crap! Thankfully the girl was able to find another section of the forest that was secluded from any wildlife and turned around to face the hollow as it stood and fired a bunch of bala's at the girl, the immense speed they we're going took Yoriko by surprise as she tried to dodge utilizing hoho combined with her speed though it was lackluster it was better than standing and taking the hit. One of the bala's managed to hit the girl directly as her she fell onto the ground; the hollow would quickly use this opportunity to jump into the air and bury the girl underground with its huge feet, Yoriko tried to move out of the way but she was too slow. As the impact of the hollows feet pressed against her body she felt a few bones break in her body as a result; the hollow wouldn't be finished yet as it would hold the girl into place and it began charging energy into its mouth; Yoriko struggled to move before staring at the medium-sized ball the hollow carried within its mouth before firing directly at her. A large explosion could be seen across the forest as the shockwave would be enough to cause various trees to blow away, and even the ground she was in was now a large crater.
Yoriko would lie their presumably unconscious as the hollow release his foot from her and extended its hand to finish the girl off quickly; however Yoriko wasn't out just yet as she used a Kunai to cut off the hollows hand as it screeched in pain taking a few steps back. Yoriko would then emerge from the crater visibly injured but still kicking perhaps it was her drive to live that let her come out of this alive? Who knows but one things for sure she wasn't a happy camper after experiencing that pummeling. Okay..now you've got me in a bad mood. Yoriko would struggle to stand up and wince feeling the broken ribs in her body move around,
Damn..this injury sure is taking its toll on me. I better end this quickly
The hollow would then screech in fury as it attempted to grab Yoriko with its other hand before the girl immediately shunpo next to the hollows face and started to give a taste of its own medicine with a clenched right fist she clocked the hollows face in with a good right hook causing it to stumble; only for her to kick its body repeatedly with a flurry of kicks from the mask all the way down to the face as a bit of acidic blood got onto her though it was risky it was best to get the upperhand. Soon the hollow would fall to the ground with a loud thud, Yoriko would then use the Hundred Man Arm Fist techinque although it would leave a devastating toll on her body in terms of energy it was the most quickiest and efficent way to end the hollow.
Yoriko would clench both of her fist and condense them in Jing allowing them to feel
Hundred Arm Fist!Yoriko would begin pummeling the hollow down with a barrage of fist blows first targeting the mask then its chest area equal to that of a hundred men ; the hollow would be helpless as it screeched in pain feeling the blows make contact with its body but Yoriko just kept on going faster and faster making sure this hollow would be put down permanently. The screeching progressingly got louder until it fell silent, Yoriko would look at the hollow's supoosedly dead body and stared at it not taking any chances she stabbed the hollows neck all the way to the top of its mask.
Ha ha...jesus was that tiring. Yoriko lightly laughed as she fell to the ground unconscious who knows when she would wake up if at all.
__________________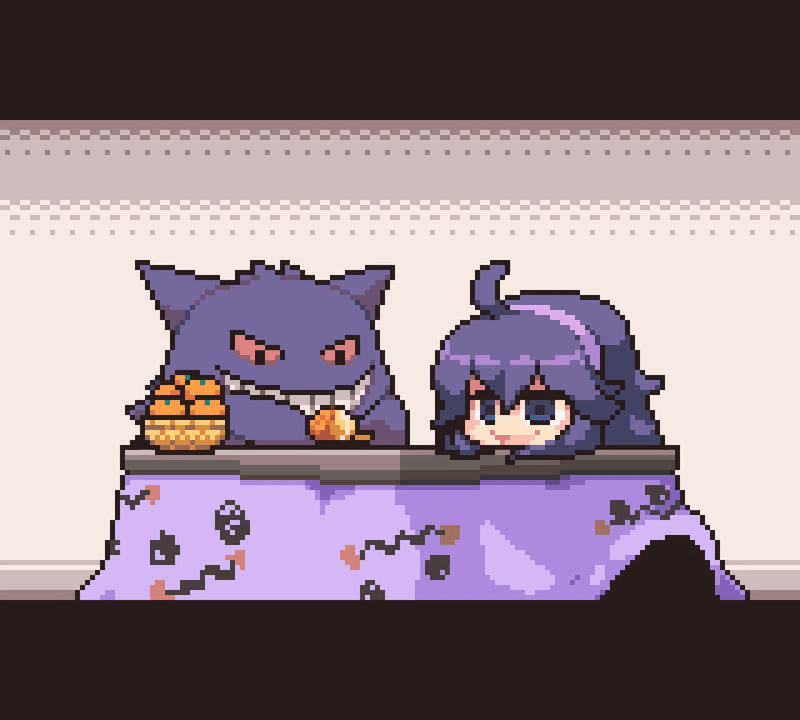 MWD

Seasoned Member


Joined

: 2016-07-25


Posts

: 1142


Location

: Merica

Member Info


Platinum Points

:


(115400/99999)




Tiers

:
Fri Mar 15, 2019 12:50 pm
Day 3: Muscular Endurance Training
Spoiler:
Remember Yoriko..this training isn't just for you. It's for Henrex's sake, even if he's off in the war I want to show him that I've grown stronger as a result and living up to his expectations.I want to make Sensei happy and I'm determined to do so, no matter how long it takes. Yoriko would then place the shackles around both her wrists and ankles, once putting them on she could feel something strange happening to her body as if all of her strength,speed, and more we're heavily diminished compared to what they we're now, maybe she should've read the warning label on the sides of the shackles..regardless she was determined to continue her training despite these heavy restrictions and she wasn't going to waste any opportunity.
The girl would then go throughout the forest to grab a series of rocks, some that we're the size of her palm and others she had to carry with two hands it took awhile due to the immense restrictions these shackles had but thankfully she managed to set them all down near her campsite in order from least heavy to heaviest. Just like a person doing bench presses the lighter weight would obviously be the best choice to start with until her muscles got exhausted
Then she would take a break every few hours and then work again allowing for them to repair themselves and as a result become more stronger as she works her way up.
Using her strength Yoriko lifted up the rock and held it above her head whilst simultaneously bending her knees to unti she was at a sitting position and went back up she was going to do two sets of 10 reps meaning that she would lift the boulder and place it down a total of twenty times which may seem miniscule but in reality is was a fairly manageable goal considering her strength as of yet, as time went on the girl began to grow tired as both her legs and arms we're about to give up right then and their...so quickly she sit down the rock and took a small break as sweat was dripping down her face. Standing up and walking towards her campsite she would notice that she's been lacking in food so what better way to train your muscles further than to look for berries using shunpo? "Okay..let's see if I can find some berries The girl would say as she jumped into the air and hopped onto a tree descending into the forest as she approached the forest she could feel the silky smooth leaves brushing against her arms and hear the melodious chirping of the birds as she pranced ahead. She would lift her head and let the rays of warm, amber sunlight dance across her face. She could see small patches of the clear blue sky peering in through trees as tall as skyscrapers. A ton of brushes could be seen within viewing distance and immediately she would step down and walk towards the brush carefully examining each berry as a precaution considering some are poisonous to humans and it would probably have the same effect on spiritual beings. She would picked a small bundle of red berries from the brush and pop one into her mouth feeling its sweet and tangy taste before heading back to her campsite making sure to keep the berries held tight so they wouldn't fall.
She would look at the rocks she's handpicked and looked at her arms and then back to the rocks..immediately she figured this type of exercise wouldn't be enough and decided to mix two exercises to get double the amount of work. Now this gives me an idea. the girl would say as she took one of the boulders she was able to carry with two hands and placed it on her back before getting into a push up position, the reason why she chose this was that they are useful in building upper body strength and when used correctly can strengthen one's lower back and core. The rock couldn't have weighed more than forty pounds and that on top of these shackles restraining her strength made it a difficult goal to achieve but rewarding at the same time. Okay..time to begin Yoriko would say as she would first inhale as she moves her body towards the floor until her chest was barely touching the ground before exhaling to push herself back up making sure her arms we're fully extended. She would keep this going for a few minutes counting in her head on how many she has done One..two..three...four...five the girl's body began to ache as time went on as her arms we're about to tremble and her forearms we're about to give up from the strain as well as her back but she had to keep pushing forward with one last push up she would immediately stop and place the rock that was on her back onto the ground staring at her hands as they begin to shake.
__________________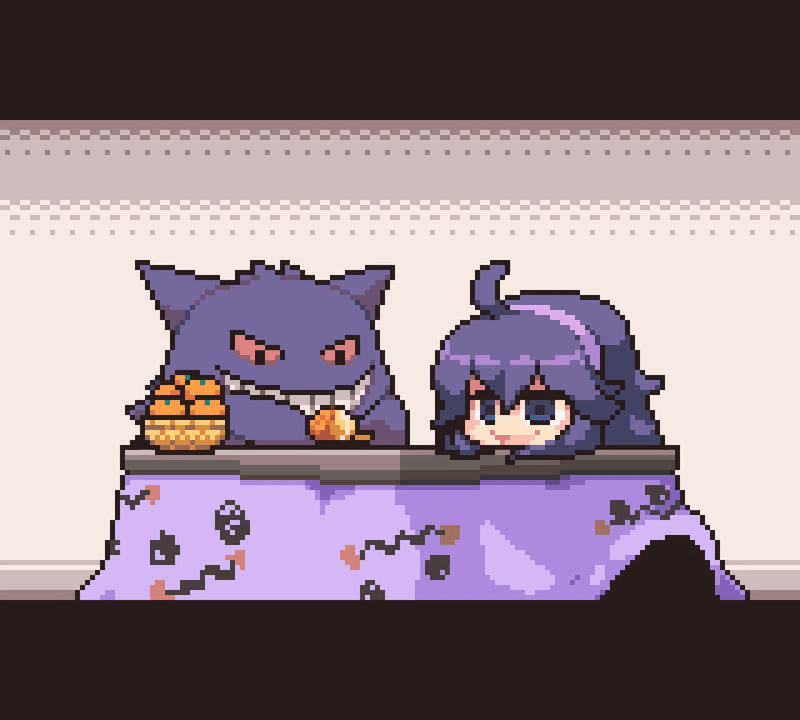 MWD

Seasoned Member


Joined

: 2016-07-25


Posts

: 1142


Location

: Merica

Member Info


Platinum Points

:


(115400/99999)




Tiers

:
Mon Mar 18, 2019 10:38 pm
Day 4: Fighting myself?
Yoriko woke up from her leisurely nap as she looked up into the sky for a brief moment before looking down at her chains. she figured it'd be a good idea to practice on her combat skills with a partner, but how could she do it if she was by her lonesome? Luckily for her, she learned the basic technique that every stealth division member would learn on their first week and that would be channeling your energy whilst incorporating a variety of hand signs to create an exact duplicate of yourself. So with a deep inhale followed by an exhale she would focus her reishi all around her body and did the various hand-signs necessary and with a final push she heard next to her a puff of smoke. And within that puff of smoke came an exact replica of herself as it stood before her, everything from her hair down to her feet was an exact match as if she were looking into a mirror.
"Alright..uhh me. It's time to begin training, more specifically hand-to-hand and utilizing my zanpaktou in a battle. That sound okay with you? She would ask her her clone with a look of curiosity as it would respond with a simple nod as she stood a few steps back as she got into her battle stance as the clone mirrored her movements perfectly.
As the clone would begin to shunpo forward toward Yoriko her reflexes kicked in as she ducked back creating distance between them by using one of her kunai throwing it in a fast motion, however the clone stepped back quickly. If the clone didn't use this time to quickly step back she could have rushed in and grabbed her before the blade was clear of it's sheath. The clone would quickly get behind Yoriko and jam its knee towards the girl's groin followed by striking her hip instead. Yoriko would attempt adjust her grip to get a handful of the clone's shirt with her left hand, before reaching her chin as the clone attempted to dislodge her hand. Instead Yoriko would quickly retaliate by slamming the palm of her hand right into the clones ear, then using the same palm into an uppercut underneath its chin causing the clones head to be forced backwards. Only then to sweep its legs out from beneath her while forcing head back to bounce her skull off the ground.
However something crashed against her shoulder with force before she could do it, numbing the arm for a moment and giving the clone the chance to dislodge the hand from under her chin (again).
Yoriko would then step behind the clone, stepped between its legs from behind to trip it while shoving her directly at the tree to put the body in the way. The girl would immediately follow up by delivering a hard kick aiming for the center of the clones back. The foot connected, causing a strained groan and propelling the clone further, staggering her to stumble awkwardly.
Snap.
The force wrenched the grasping hand of her attacker back further than the wrist would allow, popping something within out of place. Before the girl could follow up with a cut, the clone was on her, stabbing first high for her face and when the girl lurched away the clone followed, stabbing low towards her guts. The blade struck, pushed in the cloth, as the the girl slashed wildly for the clones arm hoping to wound it before it could adjust its attack, but the clone shifted its guard so the blade caught only the hilt protecting the hand.
Another thrust from the clone followed, this time for the neck. The girl pushed against the crossed swords, forcing the intended stab aside, but was in no position to counter with her own. A bad parry, the girls free hand pushed on the table for support as the clone did not let up, again stabbing high and when the sword was brought up to deflect it pulling back and stabbing under, again striking the plated jack beneath the robes. Next stab aimed for the legs, the girl stepped back from that, the reduced reach of the poor striking angle giving him chance to get free and retaliate once more.
This time the clone would step back and blocked it with its free hand rather than risk tangling the sword, but it bought a moment of not being pursued.
The clone would thrust once again, this time for the legs. To this the girl turned as she stepped away, releasing the sword with one hand to use the maximum reach possible for a cut aimed at whatever was in reach. Head, body, arm. The shoulder was the general area to allow the most margin for error.
By misfortune, it hit the shoulder directly, bruising the clone. The clone thrusted again for the head, causing the girl to jerk back awkwardly and beat the point aside. Both girls faced each other, now in the one-against-one fight that had been initially suggested. Clearly the clone looked ragged and tired from the earlier battering she had received.
In the lull of the fighting the clone drew a long kunai with its left hand, having not had the chance to get a second weapon out in the unbroken stream of attacks and rushes. As soon as the clones attention was diverted, the girl attacked, launching a fast cut with a punching motion from the hip that cut towards the chest. Again the sword caught the blade, again not perfectly, and again the girl stepped behind the sword to shove it aside. This time the clone stepped forward with its left and twisted to bring the dagger to bear for a stab aimed at the side of the girl's neck, forcing her to jerk aside to avoid that fatal stab.
Now they were close enough for grappling, not always the best approach against someone with a kunai drawn, but it was the option available right now. The girl grabbed the clones sword-arm, using it to shove the clone to the side while holding on. The left-hand kunai was out of reach, while the right-hand sword was too close to bring the point to bear.
Meanwhile the girl's sword jabbed and sliced weakly towards the clone's legs. The clone fended it off easily, the war sword one-handed being fairly was and unable to build momentum for serious blows, but it kept its dagger occupied. It bought the girl enough to time take a step around the clones right side, and the hand gripping the clones sword-arm yanked down hard, dropping all of her weight towards the ground. The sudden force pulling down on the clones shoulder forced it face-down on the ground with the Yoriko kneeling on her shoulder and bending her arm up its back.
The fight was lost. As the clone instantly disappeared with a loud poof only for the girl to sit down and sigh in exhaustion.
__________________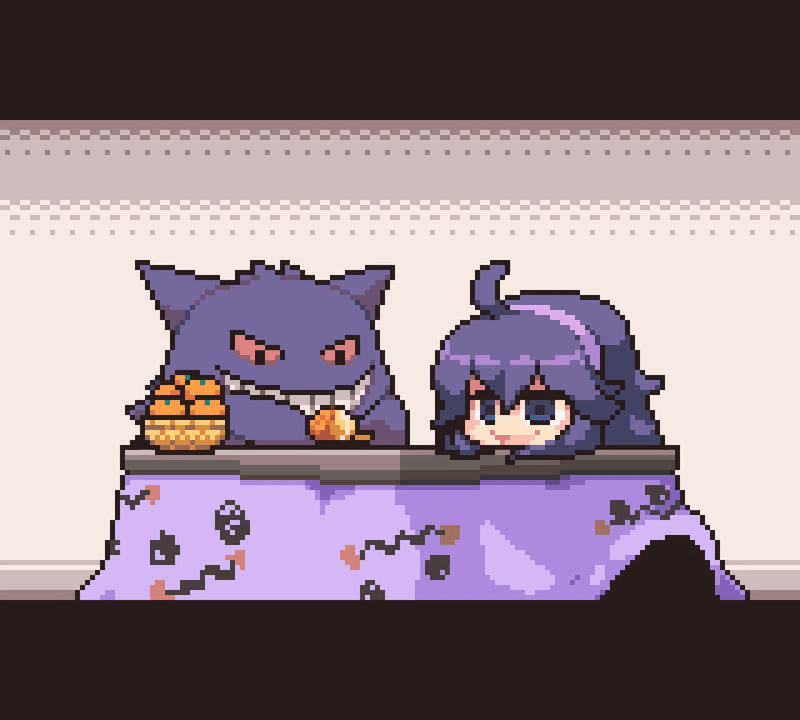 MWD

Seasoned Member


Joined

: 2016-07-25


Posts

: 1142


Location

: Merica

Member Info


Platinum Points

:


(115400/99999)




Tiers

:
Tue Mar 19, 2019 10:13 pm
Day 5: Quick Recap! (Note this is a brief recap of what has happened the past few days)
Spoiler:

In the past four days a young shinigami named Yoriko has been an apprentince to her captain Henrex Astillon for many months, despite the two having different personalities the two immediately had a very special bond "Like father, like son" one would say. As she began meeting new individuals and people she's becoming more accustomed to the human world and spirit realm as well, knowing that she wanted to train hard she decided it would be best to head out into Karakura Forest for some isolation. As the days went on the girl made a make-shift campsite, saved a young fawn from a bear only for a hollow to attack the two, and lastly fighting her clone to improve her hand-to-hand skills. What adventures will hold for the young shinigami?
You can't just be a regular sword...I've seen countless of people have unique abilities with their zanpaktou. The question is though..what is mine? Yoriko thought to herself as she inspected her zanpaktou carefully noticing the design of the sword and the way its constructed perhaps she was a fire user? Could it be true? The girl didn't know but it was time to test out her theory to see if its correct, so as the girl stood up with sword in hand she would carefully inhale the fresh air before exhaling as she gripped the zanpaktou and did a diagonal slash hoping that the speed and momentum she was exerting was enough to create a spark of sorts or even a tiny fireball anything was better than nothing. "Hyah!"
Unfortunately her predictions were dead wrong as neither a spark or could be heard nor seen from the girl's eyes her expression would change to that of disappointment as she sighed heavily before scratching the back of her head. Okay...that's one element down 3 more to go. the girl would say as she went across the forest and into a riverbank, if fire wasn't her main zanpaktou's ability perhaps its greatest enemy water would be it after all water is ever-flowing and can be graceful.
She would walk towards the nearest riverbank hearing the wonderful waves crash between a few rocks, animals drinking and from a distance she can see a bear taking a bath in it peacefully. Thankfully though she wasn't in its vicinity, regardless she would try to manipulate the water using hand movements if her hypothesis was correct it would make a small swirl as she would control the waters flow but like before nothing happened.
Ugh! This is hopeless. I'm never going to get stronger if I don't know what my zanpaktou can do! Yoriko angrily would stomp around like a little kid having a temper tantrum until she began to take a large step down towards the ground as she would get into the Ma Bo stance a position that would allow her to place her center of gravity closer to ground level which lets her energy become more dense and powerful. That combined with her gripping her zanpaktou tightly was enough to cause the earth beneath her to go into a straight direction causing a small crack in one of the boulders. Immediately the girl would stop and get a closer look at what she presumably did placing her hand on the boulder to inspect the crack. Woah..d-did I just do that? the girl would be surprised and wanted to make sure she wasn't just seeing things and it was actually her that did it rather than an outside influence, so once again she assumed the same stance and positioned her arm forward like a punch as the ground erupted and moved in the same direction this time with a bit more force making the crack look more noticeable to the naked eye. Once she done that the girl just stood in silence before smiling..if anyone were here they would wonder what was so intoxicating about an excited woman. They bounce, they pounce, they squeal and they run. As their grins get wider everyone about them starts to smile - even the curmudgeons who love to complain. That's how Yoriko is today, as if she's bursting with liquid sunshine from within.
I did it! I've finally know what my zanpaktou is!!! YES YES YES YES!!! The girl would jump excitedly up and down and squeal as the noise was enough to make a few birds fly off from their trees and into new ones also she could've sworn a deer looked up at where the noise was coming from before darting off assuming it was a predator.
__________________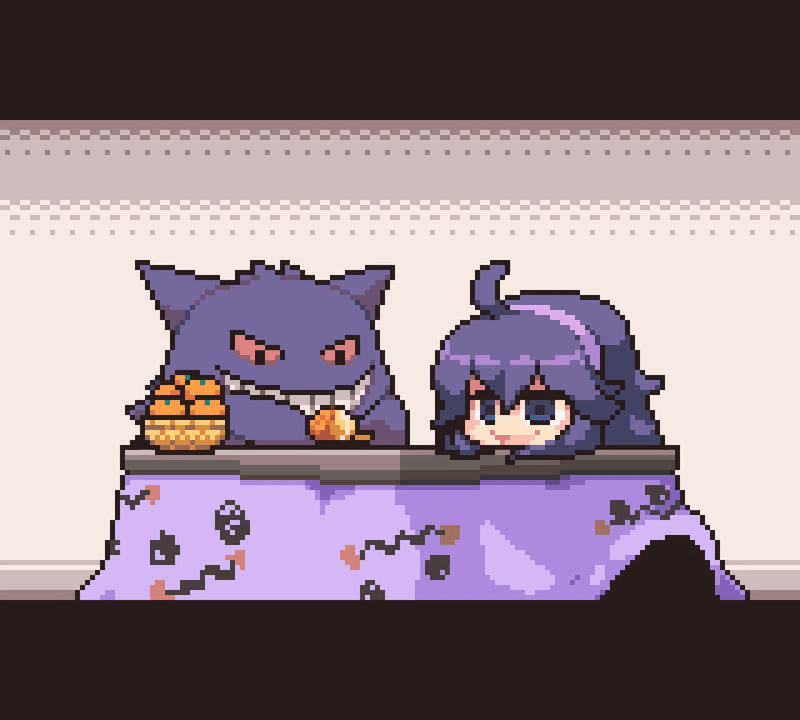 Permissions in this forum:
You
cannot
reply to topics in this forum