Guest

Guest

Fri May 31, 2019 12:02 am
Jaeden Crow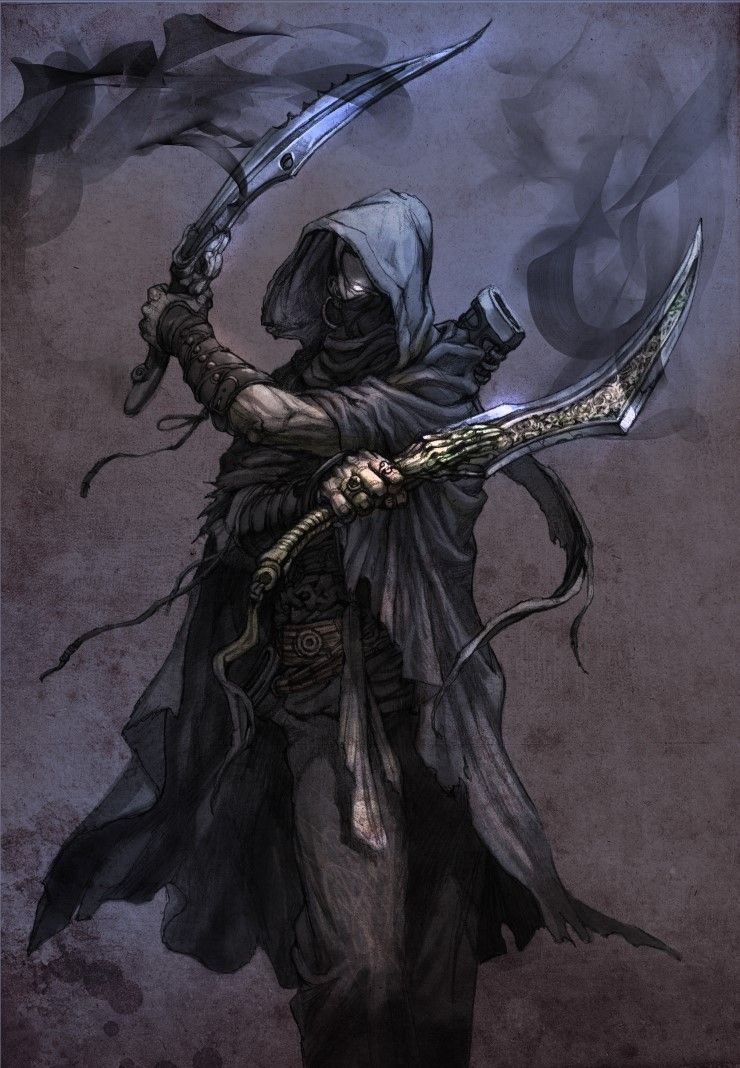 Laying upon a rather tantalizing field of flowers he couldn't pass up. Jaeden's form laid in the flowers of this meadow. His white hair had been cut shorter and skin had darkened from his time away. He'd decided to take a sabbatical from this world. Jaeden was tired of the trials of heroes and villains. Constantly bickering over the world as though it a piece of meat. He desired to be left to his own destinations and ideals. Not bothered by the Gotei desiring him for this or that. The letters had come for some time and he turned them away. He left the Vizard corps as well not due to any aside from tiring of it all. Constant conflict over scraps of land seemed foolish. They would lose that same piece of ground or lose something in exchange for it. Back and forth was the nature of this little bloodbath. Jaeden had fought on the side of heroes once upon a time. Wore a Captains Haori back in the day when the beast of an Arrancar arrived. After his turning into a vizard he was left with small comfort from it.

Jaeden's own problems overtook him after a while before he realized something. He just didn't care enough to get involved anymore. He laid in the floor bed comfortable and rather content with this. His gray eyes opened slowly as he pondered upon those days. Long ago his family stood for many things as Iriko and Tiamat once stood with him. A son and so much of a world before him as he sighed. Giving himself a gentle smack to his forehead before softly muttering out a sentence. "Idiot, why'd you have to go think about stuff like that. " He said before closing his eyes and giving a yawn again. Jaeden didn't really stay with people or try too anymore. He just didn't see the Crow Family as a noble clan given the situation with Iriko. They were fallen nobles similar to the Shiba Clan. They'd done their duty and this was the end of the road for them. Which was fine as it was better to bow out, unlike some emo kid who was a pale rider. Death begets death, suffering brings about suffering.

But the bleak topics did little to stimulate him if anything as he glanced around taking in the scenery again. Vast fields of flowers and butterflies roaming around. The gentle breeze without a sign of human tampering as of yet. Garden of Naps would be a fine name for this place. Dignified answers and orders weren't his problems. As he felt the feeling of his hair getting flowers in them. Jaeden was rather content being the wind. He didn't need complicated this or that anything. Getting involved in a war or things had drawbacks. Only a toddler would be dumb enough to step in without a solid reason. Shiro and he had done enough of that nonsense. Shiro was likely the only good memory from all that dramatic theater that was family. Jaeden sat up taking a blade of grass to his lips before laying back. He had returned to the Rukongai, the question now was how long would this idyllic dream last? No Vizard Corps, duties or leading or a requirement to show some sort of enthusiasm for bloodshed.

This was a retirement he could get behind. Even Damien had told him on a previous conversation that he'd lost something. Jaeden corrected him saying it wasn't lost. It was merely time for him to reevaluate what he put first. To truly take introspection of himself in. The self-destruction of one man by the name of Tsubasa Unabara was enough of an example. Men who don't sit still and squirm to be important or involve with battle. They were such a pain in the ass and caused more harm than good. Best to just stay out of shitshows and enjoy a nice garden side nap.


JJ

Rower of Rock. And Souls.


Joined

: 2011-03-03


Posts

: 5174


Age

: 26


Location

: , Location, Location!

Member Info


Platinum Points

:


(20650/20000)




Tiers

:
Colin Washi

I don't get to retire, and neither do you. We're gonna fly the skies together as long as you're kickin' around. Vizard Corps aren't around anymore, but we can still make a difference.

The man's foot rested against the door, testing it with his heel. Weak. Way too weak. Without much pressure, he was able to shatter the latch. Feeling it give way beneath his heel as he leaned into it, crumpling the feeble resistance it gave him. But within the house… …Man. I was really hoping that info was wrong. Uuuugh.

The man's right hand reached out… and several thump, bang, crrrrk noises echoed throughout the home. Just as soon as he arrived, he closed the door upon the empty house… the latch easily and quickly locking back into place, as if he had never been there. Shit... This is going to take a whole hour… He sighed to himself, pushing the opaque glasses back up the bridge of his nose.

His body shifted, feeling his energy beginning to stir. I still got it, right..? Rapido Avaces.

Just like that, his body was gone. The wind stirred in his wake, rattling the door behind him as his body shot away. Feet became hundreds of feet. Hundreds of feet became miles. Miles became hundreds of miles...

The house, the ground, the very sky blurred before his vision as he traveled through the air. He could feel the throbbing in the bridge of his nose from using this ability; accessing his former training with it as he tossed and turned through the air. And besides, this way… I don't have to be by myself anymore.

That was the gist of the lanky man's thoughts as he at last arrived before a magnificent island, sighing as he looked across it. This was going to take a minute…

After a half an hour of searching, his body stopped dead. His torso leaned down halfway, looking directly at the man laying in the flower field. "…Seriously? I came out here looking for somebody whose brain still functions… don't tell me you've actually kicked the bucket?" He asked the man napping before him, his feet centimeters off of the man's stomach.

Jaeden Crow was beneath him. He had found him at last; the first person he was hoping to get to join him in his… peculiar endeavor.



__________________
Believe nothing, no matter where you read it or who has said it, not even if I have said it, unless it agrees with your own reason and your own common sense.
- Buddha
Guest

Guest

Jaeden Crow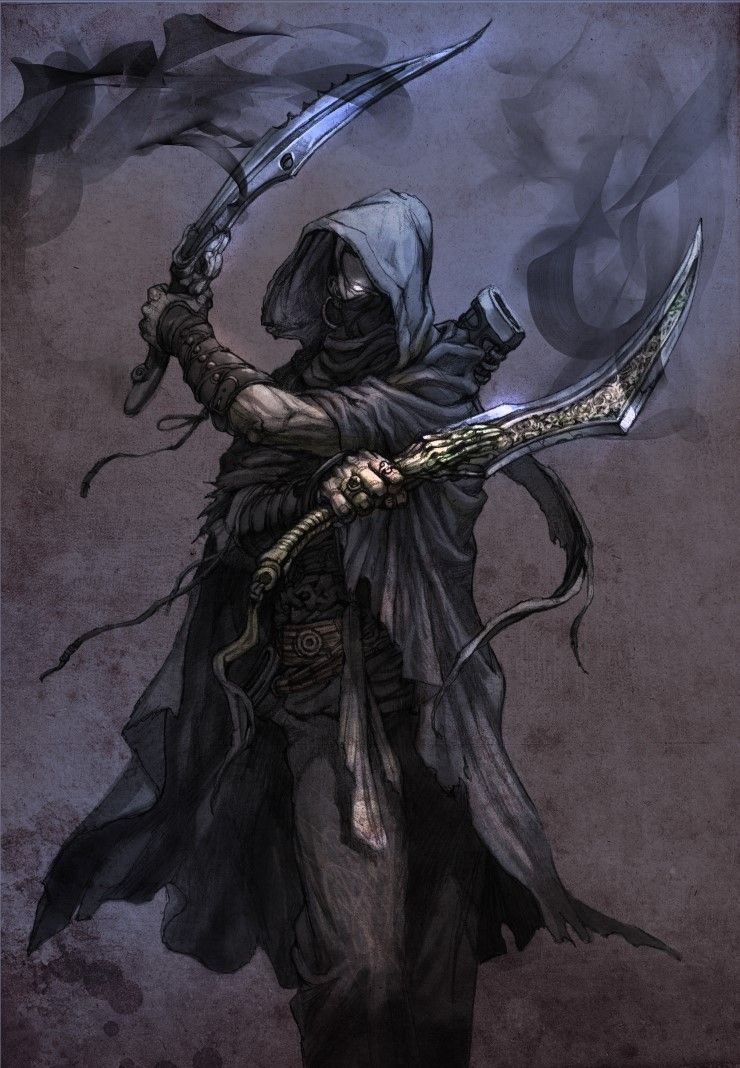 A noise escaped the man's lips a yawn of some portion as he sat up. "Colin, you are noisy as ever ya know?" His gray eyes shifted glancing over at the man. Taking in his landing and glancing at the disturbance to his field of sleep. Jaeden cracked his shoulders a bit standing up now. So his field of poppies was shot now as he guessed Colin had some energetic hairbrained scheme. The Vizard Corps dispatched and turned into whatever that new order called themselves. The Gotei was banging on his door when he had one for some unknown reason. Now, this guy was here it seemed a nap was rather impossible in this case. "Colin, I get the sense you came here for something. You realize I left the Vizard corps and have essentially ignored the Gotei and their crap for a reason right?" Jaeden said before simply crossing his legs and yawning again. This wasn't exactly the first time he'd seen Colin. Both men worked in the Vizard Corps, Jaeden had been a leader of a group at one point.

Colin had been the defacto second in command before becoming the leader. Now the entire faction merged with a bunch of others. After his time of course and before that fun spell. His tragedy of a carrier as a Shinigami Captain with that girl Kaminari. Not that any of it really mattered when one broke it down really. Jaeden's view on the war was common knowledge as stupid. He viewed sacrificing all those innocent lives as a foolish thing. The Gotei played heroes and killed innocent people claiming for their justice or whatever. The demons just honestly vaporized people. So he guessed at least one group were honest killers while the others weren't so much. He'd gotten rather used to his vizard powers and such getting comfortable with it. People always made good and evil seem cut and dry really. But that was their business and didn't really involve him. Jaeden could tell by Colin's appearance something had changed. The man had undergone some change in hairstyle and attire since those days.

Did Colin come to lecture him perhaps on retiring from all that dramatic crap? He'd been lectured before by several people thus far. Saying he'd given up on the entire thing by letting his fire die down this much. He was the man Zin saved from himself a long time ago. But at this point, his place wasn't getting involved in mindless fighting or crap like that.


JJ

Rower of Rock. And Souls.


Joined

: 2011-03-03


Posts

: 5174


Age

: 26


Location

: , Location, Location!

Member Info


Platinum Points

:


(20650/20000)




Tiers

:
Sun Jun 02, 2019 10:10 am
Colin Washi

"Sorry if I come off rough. Haven't slept much the last few days." The spiky-haired man considered those words, his head tilting to the side. If Jaeden looked closely, he would notice pretty easily how dirty the Eagle God's outfit was. It was covered in loads of dust and dirt, mud stains and others, though the Washi himself looked clean.

Except for those opaque glasses. Those were new. Jaeden couldn't see his eyes.

"I mean, you don't gotta stand. I'm not." The Vizard replied, easing his lanky body back onto the ground in front of Jaeden, keeping his eyesight with the man level. "Vizard Corps aren't around anymore. Ignoring the Gotei's not exactly the smartest thing you can do. Sounds like you're pretty tired of it all, too." Colin stated, his hand reaching up to his face. He hesitated for a moment, sitting there silently before Jaeden, before finally steeling himself and gripping those glasses.

He lifted them off of the bridge of his nose, and Jaeden could see… Green. Waves of pulsating green in his eyes. Maybe Jaeden's observational abilities were sharp enough to realize what Colin had done. His Eyes were constantly moving in hundreds of different directions.

"I stopped training. This was the only alternative I could come up with that wouldn't let me lose my edge." He explained, placing his glasses back over his eyes. He imagined that sight could not be pleasant.

"If I'm honest, Jaeden, I think you'd be just about useless in organizational combat right now. For shit's sake, you were literally napping in a field of flowers talking about how ignoring Gotei summons." Colin explained with a shrug, one of his arms resting on his leg. "So hey, check this out."

The hand on his leg lifted into the air, the black bodysuit Colin wore beneath his cloak revealing itself. His face had gained a confident smile; he was obviously proud of this idea. "Come and teach. I need someone on the Wasteland Campus I'm creating who can help guide younger Vizard. That could be you. A safe...ish... roof over your head, something meaningful to do, hopefully some good food, friends, and memories." Colin didn't know if that would be quite enough to convince the man; but he had a decent sense that his words were not falling on deaf ears.

We might not be able to bring ourselves to fight like we used to; but we've learned quite a bit along the way, haven't we?"



__________________
Believe nothing, no matter where you read it or who has said it, not even if I have said it, unless it agrees with your own reason and your own common sense.
- Buddha
Guest

Guest

Mon Jun 03, 2019 12:27 pm
Jaeden Crow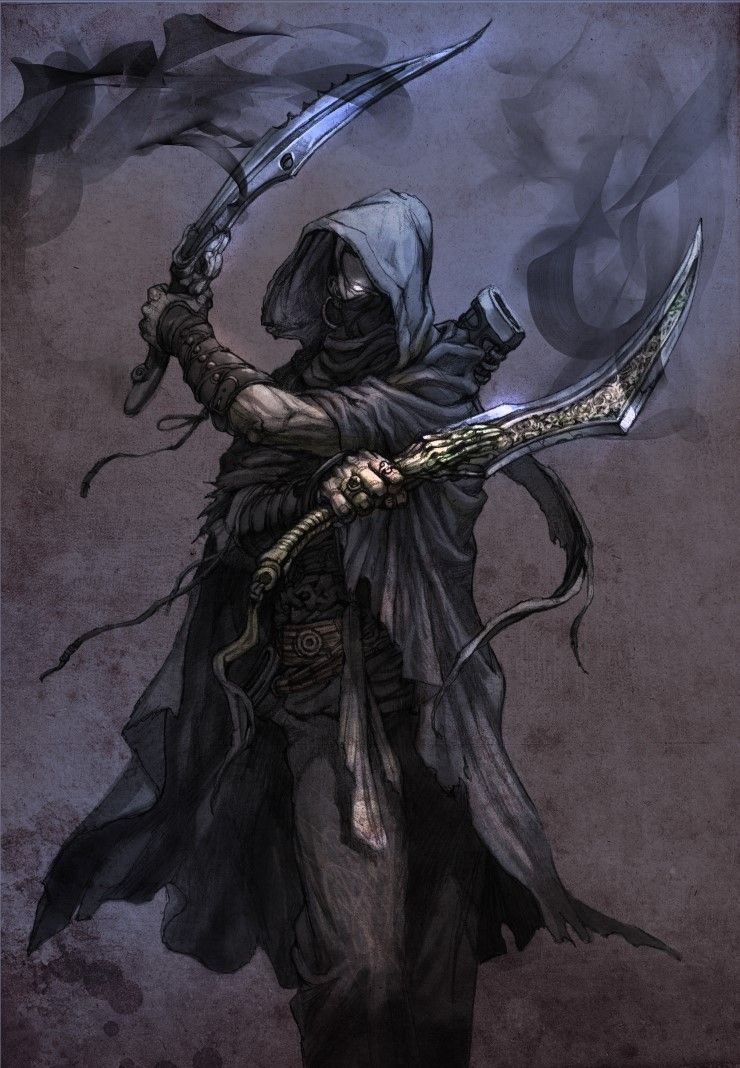 Jaeden scanned Colin's features closely. Seeing that the eyes had been changed as he listened intently to each word. Not being rude or offering interruption of any sort. He wanted to make sure Colin was finished before he began speaking. Jaeden was often a bit more courteous then people gave him credit for. Jaeden could observe the many changes to his former comrade. This was a fascinating thing in of itself given Colin's previous state. Losing an edge was also a problem in some ways. Jaeden cracked his neck left to right. Working a kink out of his shoulders slowly as he let the tension drain from him in a sigh. "Hm, so that's what you've been up too. I had to admit some curiosity when Vizard Corps joined the new place. " He said letting Colin know he'd been keeping up with the conversation. Merely letting the man speak his peace without offering interruptions. "So if that's the game Colin I took a bet on a kid recently. Three hundred flash steps, he only managed twenty."

Jaeden said offering a weary smirk as he figured Colin was getting the jist of it. "He's a vizard though very young born that way I'd imagine. " He said offering another pause to let Colin ask questions. Or wonder what this had to do with his offer on the table. "I'll help, once he finishes the three hundred. He came to me to learn Hoho, I've gotten him to the starting line. But if you want to try teaching someone out..Takehiko Kuchiki wouldn't make a bad starting point for either of us." Jaeden said softly as he didn't really care about the Gotei or their summons. They didn't matter to him in the slightest at the moment. His interest now had zeroed in on the Kuchiki boy and possible routes. Jaeden didn't mind teaching kids and didn't say no to Colin. "Consider this a test of sorts, to see how we can help a blank slate..His uncle is Tsubasa Unabara and Byakuya Kuchiki. " He said softly leaving those words to sit on Colin.

Jaeden figured Colin knew why he selected that number. It wasn't easy to get too by any stretch of the imagination. But it was to make that child understand the magnitude of it all. That three hundred was a long way away at the moment in his current condition. That focusing all his time into the singular focus even if Jaeden taught him now. He'd die most likely and that wasn't gonna do him any good. His body wasn't prepared like his spirit. "Takehiko Kuchiki, I sent him for conditioning and other things. Take him for a spin Colin, kid's got spirit but little else at the moment. " Jaeden said softly before falling back into his field of flowers again. "After the kid, I'll help you Colin, three hundred I look forward to seeing how he progresses to that road." Jaeden said softly before closing his gray eyes again. Colin could protest the arrangement made by him if he wanted. Or he could help progress along with the Kuchiki kid. It was his choice as Jaeden did say yes.

But only after he finished giving this student his attention. Jaeden didn't know what else to say really. As he laid and waited for his friend's response to it all. Jaeden had laid bare the reason he waited in this field. Why he had not been moving anymore and even the Gotei could find him. The rest was up to Colin Washi, did he take the gamble on the kid? Or did he walk away from the chance to see the future play out?


JJ

Rower of Rock. And Souls.


Joined

: 2011-03-03


Posts

: 5174


Age

: 26


Location

: , Location, Location!

Member Info


Platinum Points

:


(20650/20000)




Tiers

:
Colin Washi

The man was polite enough to allow for Colin to get through his entire schpiel before responding, but his response was quite a bit less than ideal. He... probably would not be as courteous, responding to each point as the Crow before him explained it. "Yeah, well... It worked, I guess. Though that left lots of people with identity problems... Imagine if your favorite basketball team joined up with the teams of everyone else in the state. That'd feel weird, wouldn't it?" Colin asked him, his arms folding back behind his head. ...He's gonna pull some bullshit on me, isn't he. Colin inwardly sighed, waiting for Jaeden to continue this time.

...yup...? Hmm. Well, he did use the word 'we'. ...is he just lazy, or is he actually testing me? At that next phrase of words, Colin visibly sighed. "Man, I wish you hadn't told me that. I don't want crazy assassins, or Gotei lawmen raiding my campus. Can't we just pretend like he's like the rest of us, born to uncertain parents beneath a certain star, who've outlived even their uncertain parents?" He asked, one of his hands moving to his face, moving down it, exhausted. And with that Unabara guy... ugh. He's always [that time he stopped being captain commander], always [that time he showed up and fought the Gotei], always [that time he cut one of their mountains in half], been getting into trouble.
I really, really, really would rather not deal with any of that. Hell, that was the nicest thing about working the Corps. We already knew everyone there is a loose cannon.

But his facial expression changed, contemplating the man who was laying back down in the flowers. ...Like that kid... Well, my family isn't exactly the best blood either, is it...? With Nathan and Justin... and Alex, always in and out of jail... and then there's Len... at least none of us are particularly famous. ...Except his father. Well, he didn't know he was a Washi until I found him, anyway. Colin's glasses were scrunched a bit beneath his hand, and behind them, he focused an incredible amount, his bright green eye finally coming to a stop and looking directly at Jaeden.

"Alright. Where do I find this kid? While I do that, you should see if you can find some more prospective students. And think about what you're gonna call your subject. If you say Herbology I might actually hit you, though." The man declared, looking at the patch of flowers the man was laying in. Well, tit for tat, I guess. Even if it feels like he's putting it on me just because he's too lazy to do it himself. That part... doesn't bode too well for him as a prospective teacher. Guess I'll have to find something he's passionate about.

After all... that's what a good Headmaster does, ain't it?




__________________
Believe nothing, no matter where you read it or who has said it, not even if I have said it, unless it agrees with your own reason and your own common sense.
- Buddha
Guest

Guest

Jaeden Crow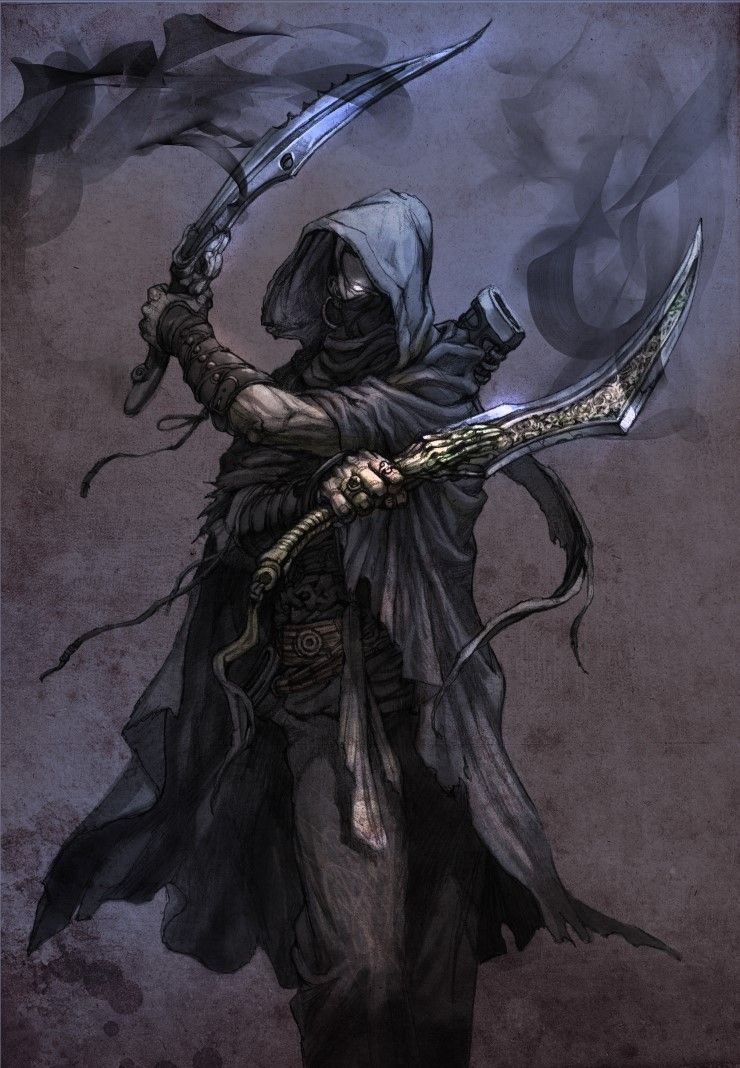 Jaeden let the male go through asking some questions as he noticed Colin got it. Jaeden didn't plan on saying no to Colin in the first place. But there was a reason he'd decided to take a gamble here. "Likely at Ulv's harbor by now I'd imagine. " He said softly as he'd sent the kid to get proper conditioning training. Jaeden was smarter then he looked and was going to tell Colin something. "I don't specialize in conditioning or training one's spiritual pressure. Not even that good with zanjutsu or hollow stuff really. Hoho on the other hand, that I can teach." He said softly as he glanced upwards smirking a bit. Colin knew just how fast Jaeden was with his speed in that regard. He was a specialist in the field of Hoho and outside him, one other existed. "After we are done with him, I'll teach however many you want. But he belongs to the Gotei and the world as he is the future." Jaeden's intentions became a bit more clear as he looked at Colin.

He was passing the torch to Takehiko and intended to make sure the kid got everything he had left in his brains. Jaeden would teach others but it wouldn't be as specialized or personalized as this one. After all, Jaeden was making sure that if Takehiko wanted too he could fight his uncle. "Hazarding a guess, I figure he'll want to surpass his uncle. And maybe do something about the Unabara, so I want to be sure he's ready for that. Though could prove me wrong in the end too." He said offering a shrug from where he laid in the grass. Jaeden wasn't a psychic nor did he pretend to be. He was just excellent at reading people and possibilities that could come. One thing was true though he didn't know how long he had with him. Shino Academy would notice increases and so would Captains. The kid wouldn't go unnoticed for long if he started training him. Jaeden would have to handle that among other things. The Dangai would be perfect for some training though that would be later.

Jaeden didn't pretend to be some god or anything of that nature. He just knew the kid had a hollow and wasn't communicating with his sword. Which meant he wasn't at the point where he could just yet. That was fine as it stood but something else concerned him. Takehiko's potential was good at the very least but he may have ended up swallowing his pride someday. To have to ask his uncle for help."I want to try and prevent something Colin before you ask why. Someday that kid may be forced to ask his uncle Tsubasa for help. If something precious is put in danger for him. Something he would do anything to protect and save. I'd like to think if I can give him everything I have, that won't come to pass." Jaeden wasn't just laying with flowers he was contemplating everything down to the letter. Trying to be sure that the Kuchiki never had to do that if he didn't want too. But sometimes in our lives, we must do that which we detest the most. Jaeden's was admitting that he still had a couple of years left in him.

He'd have to pull something rather major in order to ensure that though. So the options were rather limited in this regard. Ulv could teach him much of the world. But there was another he could go and find that could do more. "Tch, feels like I won't have a choice but to contact the old man." He said softly frowning as he raised himself up from the ground again. Jaeden didn't care for it at all when it came to it. Teaching wasn't exactly a specialty of his as he sighed softly. This was troublesome for what it was going to be but the kid could take that flame. Jaeden's and use what once was his ambition and protect people. So in that regard, he would teach that kid everything he could. Including a few techniques to pass on to the kid. Everything would have to be condensed though as time was of the essence here. Especially if that kid intended on fighting in the war. It didn't give him much time unless the kid hurried up and got stronger.

But rushing was bad too so it left him in a speculative state on the next move.



JJ

Rower of Rock. And Souls.


Joined

: 2011-03-03


Posts

: 5174


Age

: 26


Location

: , Location, Location!

Member Info


Platinum Points

:


(20650/20000)




Tiers

:
Colin Washi



"She really gets around, huh... reminds me of when I had just joined the Corps." Colin mused to himself, while Jaeden explained his shortcomings. "...There's more you can teach someone than just Zanjutsu. How to deal with working for a large scale organization. How to deal with normal people being so much weaker than you. The list goes on..." Colin finished with a shrug.

The irony of him explaining his skill at Hoho was not exactly lost on the Eagle God. "Is that really what he wants? Especially when he's got teachers like you and me who aren't part of an organized force any longer." He sighed at the situation in general, shaking his head. "...You and I both have some pretty crazy families. He might surpass his uncle; hopefully he doesn't obsess over it. Anyway." Colin turned around, twirling a coin in his fingers. A very special coin.


He paused, contemplating the last things that Jaeden said. A slow, audible sigh left the Vizard's lips, his glasses going back on his face. "... I'm a pretty laid-back guy, Jaeden. But I have been trying to teach Len how to use my Rapido Avaces. I can get feeling attached, but we need to... try to help prepare them not just for combat, but to be happy, too. Wouldn't you rather be he be surrounded by peers and mentors, rather than an international criminal?" Colin's hesd shifted from side to side, before glancing back one more time.

"You should talk with Len sometime. He's always thinking in those super dramatic terms, too. I think he gets it from his weird roleplay writing thing he does. ...watch out for his cat, though. He takes her everywhere."

With that, Colin gave the man a knowing smile, his arms reaching out on either side of his body. Wings sprouted from his back, the breeze they created wafting over Jaeden's body. With a single powerful downstroke, the man shot back up into the air, giving one last glance back at the guy laying in the flowers. Why do I have a bad feeling about this..... ah well. Another student, and my first teacher. Now I just need to find 'Ulv's harbor'...

Colin has left the thread.




Permissions in this forum:
You
cannot
reply to topics in this forum