Guest

Guest


Blood Kuchiki
Once upon a time, someone brought him here. By the name of Colin Washi, but at that time. Takehiko was less traveled and far less powerful then he was now. Colin had suggested training and the boy couldn't do it. But now he felt like a returning fool. Someone who came back to the wastelands of this place. To beg for help with something destroying him. Takehiko had gone on a mission recently, finally tapping into the power of Akuma. It felt like the world became dark at that moment. When he woke up all he saw was destruction. Alaska he couldn't remember anything from that blackout. It was like his mind had been purged but he knew what he saw. When he came back around it was a massacre. He knew right away it was him and nobody else. Takehiko had become a machine of death at that moment. As he walked through the shifting sands feeling it give beneath his feet. Takehiko's hand trembled a bit as he brought it upwards. He sent a letter out to this place. Unsure if it would make it to Colin.
He'd gone so many miles to be lost in the desert. Slowly closing his eyes he pulled his hand downwards. The mask of red appearing on his face. Takehiko nodded within to Ruin having her let Akuma go. That was when it happened at first it felt like his body lost strength. Going to one knee his body trembled as red and black reiatsu mingled. Pulsating twitching went around his body. As saliva began pooling down before him as growling formed. His vision was slowly fading away as he couldn't hold on. His fingers moved unnaturally as they cracked and he felt his frame begin to move. Slowly his hands hung in front with a slouch. Radiating wild hollow reiatsu that flowed outwards. It was a strange feeling being locked away during this transformation. It wasn't hollowfication, this was an activation of a berserker. Going made with anger to fight the person who came. That was what this represented as he stood still. In the middle of the desert looking around slowly. As a predator stalking prey within the wilds.
He couldn't speak nor do anything else when this happened. Oh, it gave him a powerful increase in physical prowess. But if he could only get control of this strength. Or maybe use something more out of it when it came right down to it. But Takehiko didn't know how to control this power. And Akuma wasn't spilling the beans for him either. Akuma claimed it to be the embodiment of anger. Releasing every ounce of frustration and anger inside someone. Turning them into a killing machine by turning off all restraint mental and physical. Takehiko liked the idea, but just wished he could wield it. So that brought him to this place and moment. He wouldn't waste time explaining it to Colin what it was. He was certain the man who offered him instruction could feel it. It was unbridled energy pouring out everywhere. A Rabid Dog of a Kuchiki was the only thought Takehiko had about it.
JJ

Rower of Rock. And Souls.


Joined

: 2011-03-03


Posts

: 5174


Age

: 26


Location

: , Location, Location!

Member Info


Platinum Points

:


(20650/20000)




Tiers

:
Colin Washi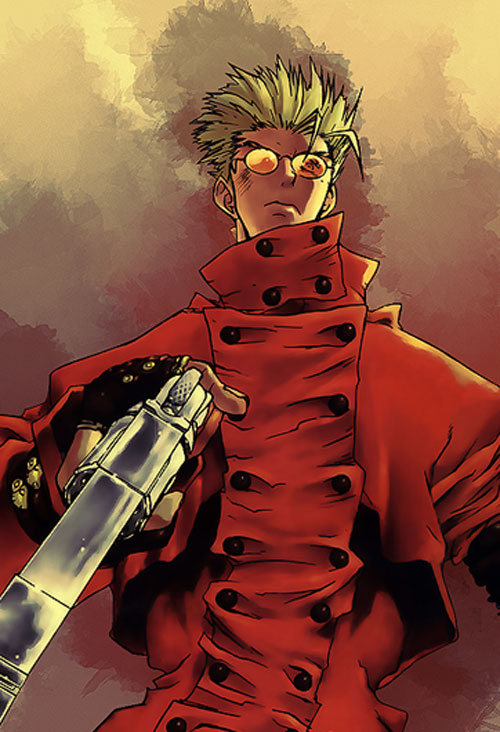 "Jeez…"

The blonde-haired man waved the placard in his hands. Wrought with fancy script the likes of which he would never have been able to afford back when he was on the Seireitei's payroll. "An out of control Vizard… and now there's blood on the kid's hands. I shoulda prevented this…" One of his sleeves rested against his head, his head tilting back to stare at the ceiling of his meager abode. …But then again, if he had been able to deal with the training I had proposed, he would not have been able to go out there to experience something like that. Maybe that's just the way things were meant to be, this time. One of Colin's hands reached into his pocket, pulling out his shining orange lenses…



* * *



…Huh.

The flap of wings halted, their owner holding them straight outward as he slowly glided downward. No mistake about it. That was Hollow reiatsu, mixed with a Shinigami… That was not what had caught Colin's attention, however. Shinigami and Hollow often could be found within this area. What was more concerning was the level of power it had. …I thought I cleared out anything that could threaten my students in this area… His jaw clenched a bit, before relaxing again. Well, let's go see what we can find.

A shadow shot over the berserker waiting on the ground. First from one direction, and then another. Finally, the shadow stopped dashing back and forth above Takehiko… and out of nowhere, a dust storm appeared on the edge of his vision. The dust appeared to grow closer, and faster, whipped up by something, something… getting even closer with each passing moment. At last, it washed over his body, covering him completely. A flash of spiritual energy appeared in front of him, and then was gone again. Another flash emerged, this time at his side, before blasting off just as quickly. Sand shifted and fluctuated, twisting and scattering, filling his eyes and mouth. Until at last…

The cold steel of metal attempted to push up against his throat.

"I'll ask you one time, and one time only: do you have any control over the state you are in? Hollow, Shinigami? Whoever has the reins?"


__________________
Believe nothing, no matter where you read it or who has said it, not even if I have said it, unless it agrees with your own reason and your own common sense.
- Buddha
Guest

Guest


Blood Kuchiki
Takehiko could induce the state that much was fine. Control that was an entirely different problem. Control of his powers was a far cry from what he hoped. Ruin's digits slowly coiled around his neck. Pulling back Akuma now slowly as in the real world cracks formed. His mask shattered as he coughed violently blocking a fall. His head shaking left to right as his one eye looked to Colin. He heard the question but didn't have the faculties to answer him. Not until Ruin stepped in preventing Akuma's power again. The depths of that drowning sensation never felt right. Breathing like he'd not had air in some time. Azure eyes slowly drained of red color before he began to speak. "Not....hollowfication...some...form of..rage mode or something." Takehiko shook his head left to right, indicating he could hear him. "Neither, Akuma or I have control when it activates. I...can use it at my will and have Ruin..deactive it..with a time limit." Takehiko finally began to stand up.
Wiping his jaw with his arm he inhaled finally catching his breath. The trouble with that form wasn't a hollowfication. It was the lack of cohesive understanding of how to function it. Akuma couldn't control his power and nor could Takehiko. This was just the beginning of a long line of problems. Thankfully no friends had been killed or butchered. But enemies alone this time, but there couldn't be the next time. Not until he had some way to control this. "Master Washi, I can't control it...neither can Akuma yet..We both lack the power to fully direct that thing...It will attack anything near it." Takehiko said almost calling the form something else. He could dawn his mask without pulling that form. Because he could control his vizard powers. But his hollow power was just so vastly different from anything he imagined. Takehiko had his hair down and looked a lot more worn out. "One other thing...I discovered my Shikai while I was away..Drink Chi no Miru" Takehiko didn't remove his zanpakuto from its sheath and instead, this time kept his hand away. Three spikes shot out of the hilt and hungry tassel moved around. He sealed it as he knew Colin would understand what it meant. "[/color=blue]"Its power requires my blood as a catalyst.."[/color] Takehiko had left everything up to Colin now, he'd shown him the problems and roadblocks he had come into contact with.
JJ

Rower of Rock. And Souls.


Joined

: 2011-03-03


Posts

: 5174


Age

: 26


Location

: , Location, Location!

Member Info


Platinum Points

:


(20650/20000)




Tiers

:
Colin Washi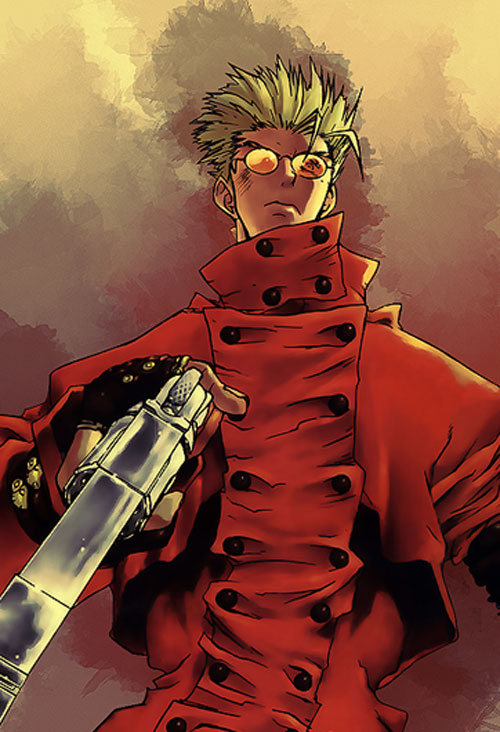 The way that the man in front of him was jerking, was shifting, was contorting - for a man like Colin, he could see that lack of control as plain as day. His eyes may not be able to work as well as they used to, but when it came to reading intent, his years of experience still shone through. Uh… why are there… fingers… clasping around his throat…? Colin had the time to wonder to himself, witnessing the mask begin to crack, begin to break down. "…" Colin's hand lowered half an inch, still trying to understand exactly what was happening in front of him.

That did not really answer my question. Is he, or is the hollow in charge? Colin's eyes blinked, his Cybermind lighting up as he began analyzing that voice. It's that kid! The one Jaeden wanted me to train. He finally had some idea of what he was dealing with. He shook his head, answering Colin's question. The gun lowered another half an inch. "…Ruin? Who's Ruin?" He asked, trying to get some idea of what was happening. The gun was now pointed at the man's waist, instead of his head. Colin had not yet dropped his guard; it seemed to him that his opponent could still lose control at any time. Maybe that's because he just told me it would!

…Master Washi. Hoo boy. We're really gonna have to work on that one. Colin's face grew a bit less serious at that thought, wondering just how you got someone to talk that way in this day and age. "So it's like Hollowfication, but like… all the time?" Colin asked, a concerned look on his face. "That sounds miserable." He wondered how the kid had wound up dominating his hollow; maybe he still had not. Maybe his hollow was also unaware of how to take control, so the two were just constantly disbalanced. We'll find out in a minute, I guess.

Then, he released his Shikai. Colin could see with his own two eyes the way that it made him bleed, as if it were hungry for his vitae. "You really are just a mess, aren't you?" Colin asked with a sigh, finally lowering the barrel of the weapon he carried. If the man could choose to stab himself, then he probably would not freak out and begin suddenly attacking the Eagle God. And if he does, well… he'll need to be fast. Colin was still not about to drop his guard, of course.

His arms raised above and behind his head, letting him step forward to the younger Visrored. "So, to summarize: Your Hollow Mask has something you can't control, and your Shikai wounds you to use." Colin asked him, his mouth a solid line on his face… that suddenly changed, a wide grin taking its place. "That just means you need to toughen up. Mind, and body I went through something similar, actually." Colin explained to the young man, raising a hand into the air. "C'mon. It'll be best if we start while you're in this state." Colin explained, waving the man forward, guiding him.

And then, just like that, Colin's body had disappeared… appearing next to Takehiko, grabbing his arm, and sprinting.

SWOOOOOOOOOOOOOSH!

The rush of air buffeted Takehiko's body like a rag doll, his body likely going completely horizontal. Colin's vice was a death grip; breaking it would be difficult, to say the least. And then…

FLAP!

A single flap of Colin's wings, and Takehiko's world would be filled with brown and yellow. The desert whipping past him at unimaginable speed, the G-Forces not killing him due to the position his body was in. And then…

All at once, they stopped.

"Welcome to your new home." Colin told the young man, still holding him by the arm. Below them, Takehiko could see… a massive boulder, about twenty feet down. "So here's your one and only chance to back out, kid; are you willing to deal with the pain of this training? I am giving you fair warning from my experience: The bruises will take months to heal."


__________________
Believe nothing, no matter where you read it or who has said it, not even if I have said it, unless it agrees with your own reason and your own common sense.
- Buddha
Guest

Guest


Blood Kuchiki
His eyes were weary from that transformation as he made mental notes. Akuma's power drained so much stamina. His lungs felt dry though that could be the air. Takehiko admittedly felt like he'd been rung out. As Colin came forwards umerising the situation. It was pretty much an accurate summary of what was happening to his body. The man had once offered him a chance to train here. He couldn't demand a time frame or anything like that. Takehiko wanted to get back to the Gotei soon though. Kuchiki honor was on the line here. He had to get stronger with Henrex's being gone. He couldn't just walk up and ask stronger people for help. Takehiko realized after his mission with Jezebel and Abigail. He needed to change and get out of the box he'd been in. He'd been innocent and mostly naive about this world. He'd fought tooth and nail for the power he accumulated. Every inch and fiber of his being had been put into it. Raising his meager reiatsu from where it was. This was the chance to rise above that.
As his hand was taken and the scene changed. He could only look in awe at the place. Takehiko's eyes fell on Colin. "I have to get stronger, people have invested so much into me. Ulv, Henrex, Uncle Byakuya, Abigail, Jezebel, Big Sis Arianda, my teachers. I have to make it count with everything I got. I may not have a lot of talent, but I will take however much pain is required. And you Mister Washi, you have all placed a great deal into my growth. I will see it returned a thousandfold." Takehiko said proclaiming this on behalf of his honor. Takehiko had many people who invested in him. So many names and people giving him a chance. Ruin, his parents, Jaeden and every person. They gave him so much to help him. Now even Mister Washi was giving him a hand with it. He wouldn't let their efforts be in vain. He refused to give up, he would die before that happened. His eyes blazed with no confidence or arrogance. But something called determination. Takehiko didn't have talent like other people.
He wasn't a natural-born leader or this or that. He didn't have good skills at hakuda or hollow powers. Couldn't wield a zanpakuto to save his life. But Takehiko had raw determination and guts. The guts to try his hardest regardless of the situation. Be it Ulv beating him senseless Takehiko's eyes looked at Mister Washi's now. "I'm ready to repay whatever faith you put in me with the hardest work I can provide." Takehiko wasn't going to fight just for himself. He wasn't going to change either just for any person. Takehiko may not be the smartest or best at making choices either. He would ride out whatever training Mister Washi provided. It was his chance to make a difference and bring something to the Gotei. To bring back what Unohana once provided for them. A steady hand and a person who could fight. Unohana learned to heal for a different reason. She was already a fantastic fighter from records indication. He was a healer trying to become a fighter.
So everything this gamble would be the biggest one he placed. He was betting his life on Colin's training.
JJ

Rower of Rock. And Souls.


Joined

: 2011-03-03


Posts

: 5174


Age

: 26


Location

: , Location, Location!

Member Info


Platinum Points

:


(20650/20000)




Tiers

: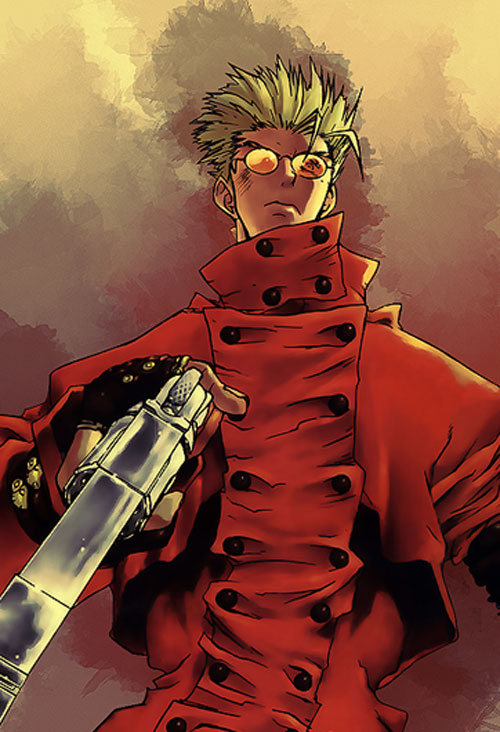 …Huh. I hadn't really been expecting a whole speech.
The Sunglasses-wearing Vizard thought to himself as Takehiko gave his answer.
…Arianda… and Ulv, huh? Wonder who the rest are. Wonder if they'd be willing to teach somewhere new.
Colin's ears, at least, still worked properly. Even above the howling winds of the Wastelands, he could make out each word that the young man spoke.
And now he's calling me mister. Guess I lost a couple of respect points for dragging him halfway across the desert faster than the speed of sound.
"To be honest, Takehiko… I don't really care if you return it or not. Whatever you wind up doing is up to you." Colin informed him, seeing the young man trying to meet his gaze. Unfortunately, this effort failed completely. Colin's eyes were hidden behind his bright-orange glasses. All Colin could really tell was that the man was speaking directly at him now, instead of in some other direction.
It's really easy being hard on myself… part of the reason why I drag these students out here in the Wasteland is because of how hard I find it to be hard on other people, most of the time. But out here.. I don't get to be soft.
The Eagle God wrapped his hand around Takehiko's, the muscles in his wiry arm straining until he felt recoil from the amount of force he was giving. That moment of pain would give him a
general
idea of how much Takehiko could currently take. That said, the only way to make certain, was to try it.
A powerful updraft… nah. We'll just have to try it.
With that, Colin loosened his grip. If Takehiko noticed, he had loosened his entire body. "…Well then. Relax your entire body. That's the first step."
The skin of the Washi's face began to darken a bit, began to
redden
. Just outside of that red, was the barest hint of green.
And if I'm going to measure it as precisely as possible…
A peculiar energy was running in circles within Colin's body, but not enough, not enough to move him. Enough to gain momentum, to make his shoulders begin to circle a bit, to make him sway, until that momentum came wheeling back around one final time, the reverberations culminating into --
THWIP!
Takehiko was lifted, his body running along the Eagle God's back… and then sent
over
him. As the younger Shinigami eclipsed behind Colin's back, the Vizard released him. His body
whipped
behind Colin's, and then was sent plummeting straight downward, into the rock face below. If Takehiko had done exactly as he said, the damage would be reduced considerably; at least, as long as he had the physiology of a typical Shinigami. Colin had thrown him hard enough to where the impact would certainly be painful; but it would hopefully be just enough to where he did not break any bones.
…if you want to fly… then the first thing you need to learn…

Is how to fall.
__________________
Believe nothing, no matter where you read it or who has said it, not even if I have said it, unless it agrees with your own reason and your own common sense.
- Buddha
Guest

Guest

Mon Oct 07, 2019 11:43 am

Blood Kuchiki
Takehiko felt something was off with his new teacher. Something about him seemed sad or perhaps missing. Slowly he felt the digits of his wiry arm stretch out. Those digits coiling around his arm. At first, he didn't feel anything out of the ordinary. That grip began tightening causing a contorting face for him. But Takehiko didn't yell out as he felt the pain. His eyes closed as he inhaled softly, mentally preparing himself. Sudden he felt the male's grip loosen, no not just that his entire body. The words came for him to relax. Takehiko didn't question it or blink quickly doing so. Letting the tension go from his body. It was a strange thing seeing changes come to his mentor. It wasn't something that came quickly but gradually. Takehiko felt tension vanish from his own body. He didn't know what was coming but a concern was existing. He got the feeling whatever was about to happen would hurt. Tense or not he was going to feel this in the morning. Takehiko didn't have any tricks up his sleeves as of yet.
The swaying began as though listening to a song. That song's melody something Takehiko couldn't hear. It came quickly almost a jolt of movement and Takehiko was gone. Trying to get his bearings of what just happened. He felt the explosion of air on his face. Scratch that his entire body felt as though he was falling. Not just a slow fall either, this had a large amount of velocity. Takehiko wanted to get angry about this. But surely Washi had a reason for doing it to him. Within his mind he thought for sure he did. Thus he decided to trust him and kept his body loose. As he felt the sudden stop of force into the rocks. His body felt the air leave his lungs. This sudden impact had hit the Kuchiki hard as he thought his eyes were gonna pop. Coughing for a moment he began to sit up but it was slow. Takehuiko's eyes looked left and right now. Crawling on the ground for a moment as he gained some sort of idea. His body didn't take as much damage but he was still winded.
Taking stock of things he examined himself from head to toe. More or less feeling each body part with his mind. Nothing had broken nor been punctured. It had hurt like hell on earth that much was true. People didn't realize what you could live through. Slowly Takehiko moved his frame gently pushing himself upwards now. Going from a crawling position to sitting on his knees. The world felt like it was spinning at the speed he went. Jaeden had nothing on that speed of which he went. He felt like a ball that had been slammed into the ground. Gathering himself Takehiko took a moment longer before finally putting one foot out. Slowly bringing his hand to his knee he got up. He was a bit wobbly but seemed to finally get up. That had felt painful enough for him. Takehiko was pretty good at dealing with punishment. But too many more of those and he'd likely not get up. He began dusting himself off slowly. Despiting feeling like the world was still spinning. Effects of being used as a shinigami ball he imagined.
Determination burned in his eyes yet as he looked. Takehiko got the idea that falling would be part of this. But it was something he hoped his teacher would know. Takehiko Kuchiki excelled at taking punishment and getting his ass kicked. Truth be told he was in a mastery course for just that. He'd been slashed, stabbed, blown up, and now thrown like a ball. He had quite an extensive record of accomplishments. He'd been hit by Ulv to top it all off, limiters or not. She would punish him his body pretty roughly. A martial artist like her could do damage regardless. Takehiko's body ached with some pain. A reminder he was alive and kicking. But he didn't offer a questioning glance at Colin. What was next on his punishment pallate he wondered. Would Colin throw him again like that or maybe something else. A simmering rage hid beneath the surface of the Kuchiki's exterior. His hollow didn't share his trust with Washi's method so far. His eyes blinked a couple of times.
Whatever came next from the eagle god, one sure thing was it would hurt.
JJ

Rower of Rock. And Souls.


Joined

: 2011-03-03


Posts

: 5174


Age

: 26


Location

: , Location, Location!

Member Info


Platinum Points

:


(20650/20000)




Tiers

: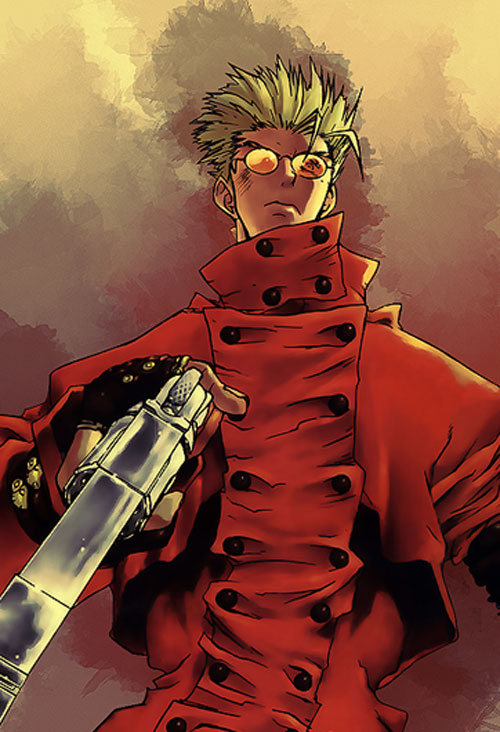 …Hmm. That's kinda weird the way he just followed my instructions. Guess that has to do with what he thinks about authority. The Eagle God contemplated to himself, feeling the weight his arm was gripping shift slightly as the boy relaxed.

Thwip.

Colin had managed to hoist the boy over his shoulder, and toss him straight down into the rock below. He stood over the falling man's body, the wind blowing at his blonde hair. Blowing at the falling student. Crush.

"Well, there's the first time, anyway…" Colin's body loomed down further toward the Vizard, his wings lowering him as he approached the rock face once again. "…Crap. I didn't do it hard enough." He cursed under his breath, seeing that the man was still able to move relatively normally. If I did it right, he shouldn't be able to move through the pain. Guess he's a bit more resilient than I was giving him credit for.

"Yaknow you could just lay there and catch your breath, right?" Colin asked him, his body coming to a stop above the boy's head, looking down at him. Christ, kid, why are you trying to move? You're just making it worse trying to shove yourself through and recover like this. Colin's right hand stretched back out, the same expression still on his face.

"So there's basically how you're going to do it. Your body needs to learn to deal with pain. Needs to deal with a heated state. And for that… well."

Colin's arm reached out once more, waiting for Takehiko to take hold onto him. Without pause, his wings would begin to flap, taking them higher up… much higher, this time. This'll hurt about as much as the time I did it. Let's see if it's actually effecting him. Colin's eyes looked at the younger Vizard's, his mouth opening once again.

"Now, it's your turn. You can still stand after something like that; let go of my arm by yourself."


__________________
Believe nothing, no matter where you read it or who has said it, not even if I have said it, unless it agrees with your own reason and your own common sense.
- Buddha
Guest

Guest


Blood Kuchiki
His eyes felt heavy from the hit but determination and steady pain endurance helped. Takehiko was second to none in getting beat up. His eyes looked at Colin as he listened to the instructions. He needed to get used to pain and a heated state. What was with the ideals going on here? He was starting to think powerful people just chose really painful training methods. As he went into the air again with Colin this time something was different. This time he was instructed to simply let go by himself. Closing his eyes for a moment inhaling as he did so. His mind began going to work and thinking about this. Hot bubbles of anger boiling in his blood. First, his uncle slashing his throat. Being stabbed in the back by people over and over again. Ulv using him as a jump rope for her fists. Now he was being forced to skydive without a stopping mechanism. Oh, wait he did get one called the ground. A voice inside him began to bubble up as he fell. "Take, it's alright he is helping you become used to pain."
His eyes shifted to the familiar figured of Ruin. Akuma's gaze was settled upon Colin and not pleased. In truth neither spiritual being in him was happy. Even his zanpakuto's raspy voice came in his ears. "Kill....him....drink...him." Akuma's voice reached him again as he slammed into the ground this time staying there. "Smash him to bits brother, we can decimate him." The voices were overloaded with violence even Ruin wasn't happy. The ground splintered beneath his form as he landed. His fair slowly covered his eyes as red reiatsu began bubbling around him.
SHUT UP, ALL OF YOU!!
He demanded with a violent yell sending a blast of reiatsu outwards. The Kuchiki's anger slowly beginning to seep out as he laid there on the ground. His nails began digging into his palms until they began bleeding. Frustration was clear as he felt the injury on his neck be revealed. Sacars on his chest from blade wounds.
"You all bark like dogs every time something comes on your mind. I am so sick of hearing it. You aren't the ones who were slashed by his blade. You aren't the ones who were hit by her and stabbed in the back by them. I'm THE ONE WHO DECIDES MY FATE NOT YOU OR ANYONE ELSE! '
Frustration had bubbled outwards as within him the voices went quiet. The Kuchiki's patience had finally worn thin. Not for Colin but for those inside him, they always dictated his path. They brought him troubles and pain without recourse. They were his source of anger. They all held opinions and ideals and shoved them on him. They were no better than the damn Kuchiki or Unabara. Both of them believed themselves so damned superior to the world. That they forgot what earth tasted like when brought low. He'd done nothing but been brought low by every foe he'd faced. And for what reason did he struggle to heal and protect people? Why the hell did he waste his time on it all?
His frame remained laying on the ground as he seethed in his anger for a while. This was something the Kuchiki held back and confined inside himself. The inner voices had all gone quiet. Ruin held a happy little grin on her face as though nostalgic. But Akuma and Chi no Miru was entirely silent.
Permissions in this forum:
You
cannot
reply to topics in this forum
Top posting users this month
Top posting users this week