Guest

Guest


Aspect of Loss






His eyes remained closed as he sat within the place listening. Combat and people fought left and right here. A thirst for blood was easy to sense. So many reached for that brass ring. Only to fail to see the illusion for what it was. Anastasius simply did not care about all of the noise. Anastasius had long since grown bored of combat and it's trappings. Fighting didn't bring him enjoyment or pleasure. His eyes opened a bit as someone had shot a cero towards him. Attempting to provoke him into action but a problem existed. He sensed them powering up and could track the energy so easily. Gently outstretching his hand as the cero came a bala pierced it sending the male flying. "Leave me out of your schemes and machinations for power." He'd ended up wearing the number one for a few reasons. Nobody had come along stronger to join Nagato. His sisters were both stronger but they'd not join him. He didn't care about Nagato or his schemes either. The only reason he agreed to join was to look out for younger ones.

Yawning he leaned back in his seat closing his eyes again. Idle days watching the pups train. That was a fine thing in of itself one could consider. He wasn't that guy anymore who rose up the ranks. Who changed things or evolved into someone else. He was just a hollow standing in the gateway of what it meant. Someone who was trying to find his way. This world was full of voices and problems. Hollows clung on to power and fought hard. They always wanted to be something more then what they were. He himself was merely a gatekeeper for the generation to come. A being who rested outside the come perception and idles. He was hunger and lost being who couldn't evolve. He merely stood now as a gatekeeper for the generation. Someday soon one would come who surpassed him in this world. Who decided the Espada were worth joining. That would be the day in which the torch was moved on. The day Anastasius was finished with it all. His devotion and hunger left behind.
MWD

Seasoned Member


Joined

: 2016-07-24


Posts

: 1142


Location

: Merica

Member Info


Platinum Points

:


(115400/99999)




Tiers

:
Thu 19 Sep 2019, 11:01 pm

Cold-Blooded Hollow
Miia
Song: N/a STUFF - Artist: N/A STUFF - Words: N/A


I can't believe it. The hollow gave a deep sigh as she was finally back in hueco mundo.
The Las Vegas invasion was a complete disaster, well for her anyway after all it was the second time she could see the shinigami after their first encounter. Witnessing what she just saw and promptly endured it was obvious she should've killed him when she had the chance when they first met but why..why was the question boggling her mind as her snake-like body slithered across the white sands of Hueco Mundo.

That utter humiliation of defeat was devastating too the core she was not expecting that man to fling her so easily like a ragdoll her understimating the opponent was her greatest weakness. Hell she even had to run away from the fight entirely and summon a garganta to retreat..the others were probably disgusted by her actions hell she wouldn't be surprised if they were sent back to kill her. Regardless, she needed to get stronger get revenge on that man who made her feel like a fool.

After a few minutes slithering about she came across a castle, the traditional size of a normal building for hueco mundo but something familiar popped onto her radar as her forked tongue began to sense energy albiet suppressed. Curiously she sodino'd up towards the castle and notice the same hollow she saw in vegas though she only glanced at him briefly. She stood there in silence to see what he would do in her presence.

__________________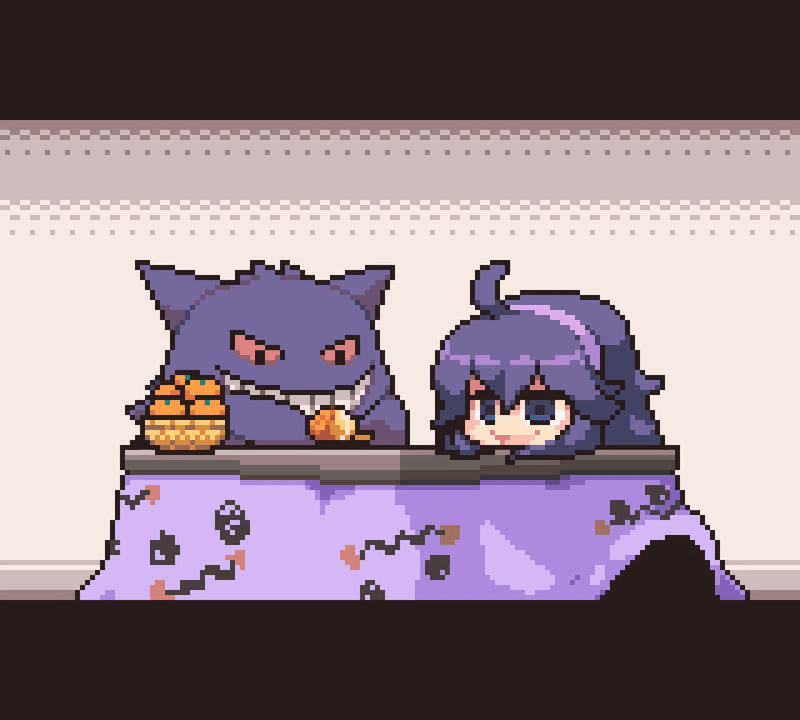 Guest

Guest


Aspect of Loss





Slowly his eyes opened looking towards the woman. He didn't rise from his seat as his gaze merely shifted. Landing on the Fraccion of his little brother as he called him. Anastasius didn't speak yet merely sizing her up. His eyes almost piercing her each one a different color. His hair blocked one eye as only the crimson one looked at her. Slowly rising from his seat now cracking his neck. Walking towards her taking slow steps as people around him moved. They saw he was going to meet an Espada's Fraccion. "What brings you to the Sandstorm Fortress?" Anastasius asked looking through her. He was observing all of her he was infamous for his Perquisa. Able to sense thins to an alarming degree down to the emotional core. His gaze was considered almost all-seeing within the world of Hueco Mundo. So the question remaining was why did she seek him out. His little brother could more than handle training his Fraccion. Though his presence had been absent as of late in this endeavor.

Defeat didn't mean one simply lost everything. No, in her case she had more to work with and could easily rebound. The question was what would she give for it? Did she have the resolve to stand up again and try once more? Hollows were such petty things. How far was she willing to go just to see the Primera for this matter. To come to him when it came down to her shame or disappointment. " What do you come to ask of me Cuatro Fraccion?"
MWD

Seasoned Member


Joined

: 2016-07-24


Posts

: 1142


Location

: Merica

Member Info


Platinum Points

:


(115400/99999)




Tiers

:
Thu 26 Sep 2019, 10:13 pm

Cold-Blooded Hollow
Miia
Song: N/a STUFF - Artist: N/A STUFF - Words: N/A


Once she heard his voice wondering of her presence she didn't want to be disrespectful to her higher up, after all she didn't want to talk to him like someone from across the street. Giving a firm stance almost kneeling down..or at least to the best of her abilities that is and held her head down maintaining a tone of voice that was easy to hear explaining her reasoning for approaching him. I come here to attain strength, train to better my abilities. And most importantly to get my revenge on the man who made me look like a fool. Her voice was fueling with anger, boiling deep in her system, as hot as lava. It churned within, hungry for destruction, and she know it's too much for her to handle.

After all like Icarus, she flew too close to the sun. She thought she was invincible until the wax melted from my wings. At first, it was drip by drip. She was too busy enjoying her flight to even notice. She looked down and sighed after all pride does that, it blinds one to their own demise. "Looking back to face the man she asked a question that was always in her mind as she fought against the man a second time"After facing that shinigami..I felt something inside of him almost like our kind was residing from within. He obviously wasn't like this the first time I fought him just who..or rather what was he?"




__________________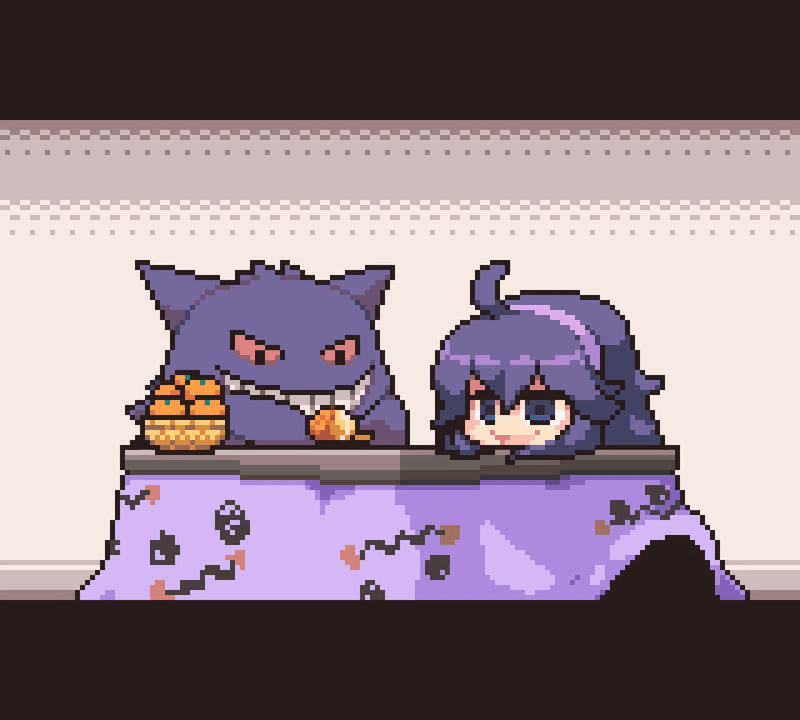 Guest

Guest


Aspect of Loss






Anastasius's lips curved into a small smile. As he listened to her request never once cutting her off. Though the Primera he kept his ears open and merely listened. "It's hard to control our instincts for quite a while. Combat is enjoyable and we often see ourselves with the upper hand. " He said softly offering her a shrug of his shoulders. Listening further he took in her words about sensing something. Somethings amiss with the shinigami she fought against. "They are known as vizards, hollow's form inside their bodies causing a mutation. They are a combination of us from the other side of things. Think of Arrancar as the other side mingling with shinigami. " He said offering her a small lesson on the creature she encountered. And explaining that Arrancar was the other side of the coin. Simply both creatures had a bit of hollow and shinigami. Not a thing most hollows liked to admit, but nobody studied much. Hollow pride existed certainly. As he heard several of them behind him spit.

"I don't mind helping you out, the Espada is our home. Our job is to keep it safe from other people..Since I doubt Shadow's Fall will let our actions go without a response." He said causing the other hollows to go silent. Those here around him understood something. He predicted the future to some extent, believing full well. That a day would come when Shadow Fall came to this place. "Not to say anything of those opposed to this grand enterprise." Speaking of the native hollows who ran around. Nagato had been busy and he didn't see it as his problem. Not at this junction anyways, his twin colored eyes leveled on her. [coloe=purple]"Come on, may as well attack me..Let me see what you've got."[/color] He said softly observing her as he rested on a trident. His zanpakuto blade he'd chosen this form as it suited him best. He didn't release his reiatsu or anything. He decided to help her out, so it was time to see. See what tools she had.

To see if he could make those waxwings into real ones.
MWD

Seasoned Member


Joined

: 2016-07-24


Posts

: 1142


Location

: Merica

Member Info


Platinum Points

:


(115400/99999)




Tiers

:

Cold-Blooded Hollow
Miia
Song: N/a STUFF - Artist: N/A STUFF - Words: N/A


Miia's face shifted from confused to understanding knowing this new information it'll definitely be helpful for her in the future when she meets him again, now that she knows about this so called Vizard knowing that their breatheren could inheirit inside a shinigami's body she'd have to be extra cafreful after all the enemy using one of their own to aid them in battle was a disgrace but she shrugged it off after all hollows on their own a mindless creatures and they'd kill one another regardless.

If this was anyone else she would be confident enough to take them on and beat them with one fell swoop almost like strolling into the bar filled with intoxicated teenagers, singing a song despite being out of key, deafening even. But she had to think through with this, sure he was going to hold back and see what she was capable of in terms of strength but hey it wouldn't hurt to be cautious now would it.
Regardless, after hearing Anatius give the green light to go a small grin formed on her face.

"I'm happy to oblige." She said as the tip of her tail smashed against the ground causing a loud thump before opening her mouth to gather up a cero green energy siphoning into her mouth but rather than release it she ate it allowing for the cero to codense itself into a single point which was her greatest and weakest asset her tail. If he bothered to look he'd noticed it had green glow to it, if they were in the dark it would illuminate the area round them like a glow stick. Since she's a hollow and half snake her speciality was in the hollows natural ability to use acid so she was going to use it to her best abilities. Using her she would attempt to coil herself around Anatasius, if it was successful he would feel her tail gripping onto him tightly restraining his movement as her tail would be equivalent to a cero in terms of power alibet weakily. Followed by his clothing being slowly dissolved as drips of acid would fall onto the ground corroding it.




__________________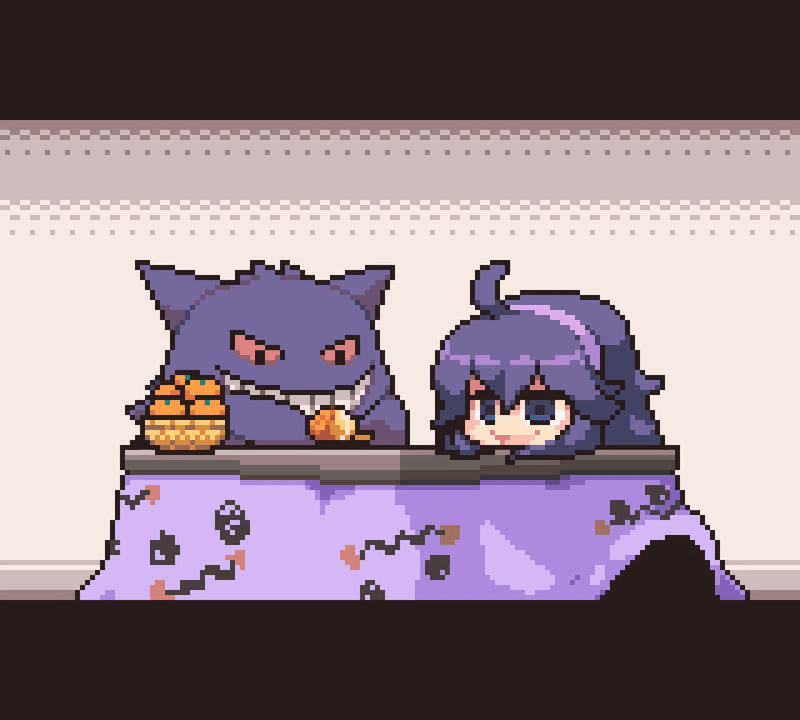 Guest

Guest


Aspect of Loss





Observing her closely as though prey. His eyes followed the path of her energy seeing its course through her body. The tail illuminated like a glow stick on the end of her body. Anastasius brought his trident off the ground as she came towards him. The sudden movement of her body and flexing of each muscle. He could see them all with his perquisa being so powerful. He decided a lesson was in order since he saw her strategy. But this time he didn't move and allowed her to coil around him. He felt the acid drip and begin to eat his clothing. But within an instant, his entire body and she by extension burst into flames. The fire began erupting around him from his reiatsu as the heat began turning the sand into glass. Anastasius remained still gripping his trident not minding the pain. It hurt but this was meant to be a lesson. The heat would continue rising on her as long as she held him. He had a reason for letting her grab him. If she let go without much fan fair he'd remove his acid portion of his clothing.

Revealing a body without any scars or marking son it. His hollow hole located around his chest cavity area. "Don't rush into things, you've got a body that can be used much more tactically." The Primera was known for being a burning man in this case. Someone who's very being was lit upon the pyre of humanity and humans. His eyes looked at her now having hoped that helped. She ate her cero to produce her energy. That was impressive but limited at the beginning. Could grow into something far more fascinating. But it was her call how far she wanted to go with this. He got a pretty good idea of her tactics. From how she played it out in that situation. His body could keep raising the heat until it began even burning him. Both things he was very used too as the Arrancar of Martyrs. He'd seen quite a bit of that since his rebirth. Hollows and Nagato's schemes seemed tightly knit. He didn't care about numbers in the Espada either. Verathius his first being never did even with Shadow's Fall.
MWD

Seasoned Member


Joined

: 2016-07-24


Posts

: 1142


Location

: Merica

Member Info


Platinum Points

:


(115400/99999)




Tiers

:

Cold-Blooded Hollow
Miia
Song: N/a STUFF - Artist: N/A STUFF - Words: N/A



As Miia coiled her body around him wave of pain suddenly washed over her; it was exquisite, and debilitating even for most experienced of fighters. For her it was the worst burning sensation either had ever felt, even worse than actually being burned. Adrenaline had masked the jagged injury for at least a little while, but now it was biting. She wasn't going to keep trying only an idiot would do it without letting go, even creatures such as themselves can feel mpain unable to wrap him further she uncoiled Anatius in the process, examining her tail the burning flesh visibly shown despite hollows having
regeneration it would take a long time even if she shedded her skin.

Regardless, seeing her surperiors body not scaved, the sand turning to glass, and him revealing his hollow hole gave her a good idea of what she was dealing with. Normally this would anger her but this was training to see what she could do and the advice he gave her regarding using her body for more tactical decision making was her greatest weakness desperately looking for improvement.

She came up with a plan it was a bit risky but it was better than running in again with the same tatic. Opening a garganta Miia would as she would condense the cero into her tail once again this time using it as a means to throw sharp scales at him, it probably wouldn't hurt him but it would be a decent distraction giving them a bit more strength.

disarming him would give the serpent hollow a huge advantage so it was going to be her primary focus. If he was distracted enough she would
spit a glop of acid heading toward his face everything went well she would open another garganta placing her tail inside coiling his feet near his feet attempting to make him fall towards the ground. Coiling around his arms quickly attempting to disarm his arm holding the trident as she didn't want to get another burn.


__________________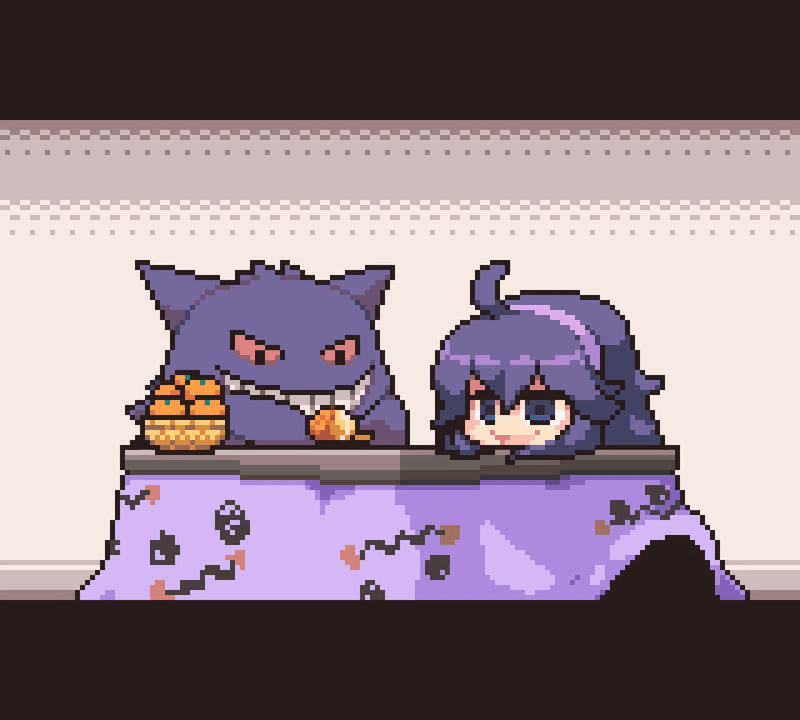 Guest

Guest


Aspect of Loss




His eyes watched the flow of her energy closely. Taking each measure of where it was going as she fought more tactically. She could send her scales off as part of the combative effort. Watching the flow suddenly expand to them in an instant. A crimson outline appeared on his body as he smiled. She'd done well and he had some ideas. She was keen on using her tail as a part of her body. His entire body began to glimmer red as a blast of cero came off him. Anastasius released the wave outwards blasting things around him away. Attacks and other means were sent into the crimson veil that stopped. "I think I get it, you've got a very interesting set of powers. Specializing in acidic means through energy I've got a couple of ideas." He said softly as his reiatsu moved outwards hitting the area around him. Cracking his joints he could read somewhat were her strategy went. Taking a breath he stepped forward using a sonido. Vanishing to stand behind the female though not the quickest.

His body radiated heat and reiatsu that befit the Primera Espada. "That's enough, I think we can develop some weapons for you. That will be most helpful in your next clash against the vizard." Slowly he put a hand on her shoulder. But did not burn her or incinerate her. He'd gotten a good grasp of how her powers worked. Observing them and getting a general feel for it. She already had an excellent body to do it. Rest was going to be teaching her how to wield her power from so many more locations. But Anastasius felt he was up to the task. He'd not fought much since the Sin City situation. Having given his entirety to making a point. But he felt it had been made readily and neatly. "So we are gonna see about using other forms of acidic techniques. I'll help you direct the energy flow using my Perquisa."
MWD

Seasoned Member


Joined

: 2016-07-24


Posts

: 1142


Location

: Merica

Member Info


Platinum Points

:


(115400/99999)




Tiers

:

Cold-Blooded Hollow
Miia
Song: N/a STUFF - Artist: N/A STUFF - Words: N/A


Firing a blast of ceros throughout the building, some completely nullifying her attacks while others. Before she was even able to coil herself around him to disarm, he vanished instantly as her tail flopped on the ground feeling his body heat behind her.

The heat emitting from Anatius was like a furnance albeit cool, watching as he placed his hand onto her shoulder, it wasn't the same feeling she experienced earlier just a regular touch. Regardless, she was ready to see what he had in store for her regarding her training. The other aspects of utilizing acidic techniques did intrigue her, usually many use either mouths such as herself but after hearing weapons it was a bit baffling. What weapons would be beneficial for an acid user? But she figured since Shinigami have swords to aid them why couldn't a hollow?

She listened as Anatius explained how he was able to properly direct her energy flow to a more proficient manner utilizing something know as Perquisa. Naturally she asked "So. This Perquisa, how will this help? And what weapon did you have in mind exactly?

__________________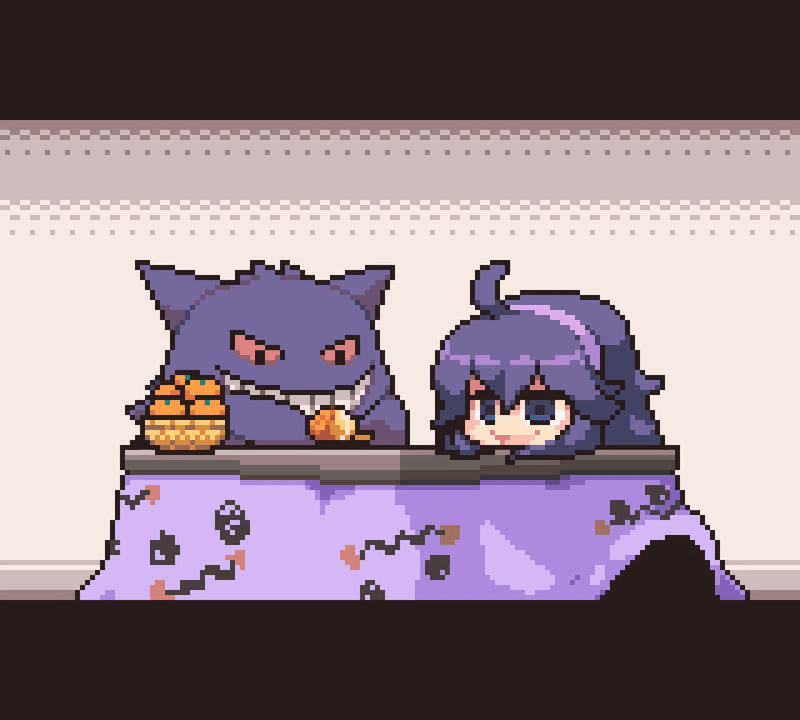 Permissions in this forum:
You
cannot
reply to topics in this forum
Who is online?
In total there are
30
users online :: 4 Registered, 0 Hidden and 26 Guests
Gamma
,
Iori
,
Lillian
,
Snake
Top posting users this month
Top posting users this week