Pockeh

Metal as Fuck


Joined

: 2010-12-11


Posts

: 3387


Age

: 27


Location

: Where all sinners congregate

Member Info


Platinum Points

:


(44400/999999)




Tiers

:
Seeing as how it's been a week, and star hasn't fixed his post..
I declare the winner of this fight to be Guillermo, and subsequently Ryuu!
Congratulations! You now have the 8th Espada Spot and all amenities associated with that position!
Edit: The decision will NOT be reversed. Ryuu is the winner.
Ryuuichi Nakajima

Site Donator


Joined

: 2011-02-15


Posts

: 173


Age

: 32


Location

: North America

Member Info


Platinum Points

:


(0/0)




Tiers

:
OOC :
Spoiler:
Guillermo smiled as he managed to lock in his hands. He made sure that he went as fast as he possibly could with his Sonido swing, crashing down heavily on the floor with Star's head, cracking the floor with cracks that went as far from the impact point as ten meters. Shortly after that, blood started filling most of them, the blood literally dripping out from the Espada's forehead, while Guillermo turned him around, placing two fingers on his opponent's neck, only to realize that the latter was already dead, whether from the impact, or from the loss of blood that came directly after.
"That's what you get for trying to treat me like I was a walk in the park." The Espada said as he kicked the candy away from Star's lifeless body, in a move of rage. He then took up the body, hoisting it on his shoulders like it was a bag of potatoes.
"Guess Ima go and find whatever the hell serves as a trash can around here and tell them to take care of that..." He said as he used Sonido to walk away from the battle field, before someone could spot him, assuming no one had already.
__________________
Guillermo - 1-2+ - Cuatro Espada
Ryuuichi "The Flying Dragon" Nakajima - 1-1
__________________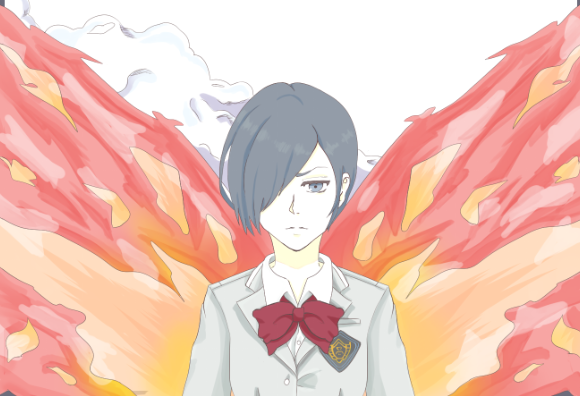 Hon Hon Baguette.
Chao

Queen Of The Sands


Joined

: 2010-06-03


Posts

: 3419


Age

: 29

Member Info


Platinum Points

:


(60/100)




Tiers

:




2013 Rebuild
Threads of Members that have left are to be re-archived to the Old Thread Board.



Permissions in this forum:
You
cannot
reply to topics in this forum