Ulqui

Experienced Member


Joined

: 2012-11-20


Posts

: 831


Location

: Never Land

Member Info


Platinum Points

:


(10500/99999)




Tiers

:
THE VIZARD APPLICATION
I. Basic Information
» Name:
Sting Chikara
» Alias:
-
» Age:
962
» Gender:
Male
» Association:
-
» Appearance Written:
»Facial Composition:
Despite previously being quite tanned, few years of seclusion, hiding and the absence of sunlight have resulted in Sting carrying a rather pale facial complexion. He looks to be in a perpetual state of fatigue, large black bags around his eyes, his hair scruffy and overgrown, his teeth yellowed – his cheeks carrying even less weight than usual resembling the composition of an individual who hasn't indulged in nourishment for an extended period.
His previously booming blue eyes now look lifeless, a hint of grey overcoming the brilliant blue, dimming the Chikaras visual spark of life and energy.
»Body Composition:
Despite being previously extremely lean and muscular, String had not been consuming the necessary nutrients to maintain his physique. Instead, he now looks pale as a ghost, standing at a height of 6ft 3 yet only weighing a measly 60 kilograms. His temple of a body looks defeated in many regards, it lacks muscle and any sort of tangible form. He looks incredibly malnourished, frail, and weak to the touch. With nothing but tattoos adding to his pale and lifeless complexion.
»Attire:
Sting normally wears black combat pants, coupled with a black t-shirt, black combat boots and a black hoodie to warm his frail body. Over the top of his hoodie, he wears a necklace with a golden letter C. Considering his perpetually fatigued appearance, he wears jet black ray ban style glasses that conceal his eyes, the heavy baggage and the light bruising.
» Appearance Image:
I. Personality
» Personality:
»Quiet:
The previously incredibly talkative Monsuta commander lost his tongue over the years. Struggling with his inner demons he lost his quirkiness and his innate desire to boast, degrade and humiliate his opponents. Having lost a sense of purpose in life, his personality underwent a massive shift as he secluded himself in remote parts of the world to develop a better understanding of his own worldly ambitions.
»Stoic:
Sting has ensured a lot of pain over the last few years, going from being a loose cannon that attacked a wide variety of countries to an outcast who struggled to find his place and purpose within the wider world. As a result of his more recent experiences, he has come to understand, appreciate, and relish in hardship – rarely showing his feelings or complaining about his circumstances.
»Strong Willed:
For the longest time, Sting had a God-given resilience to pain. He made it a unique forte of his to now show pain considering adversity to demotivate his opponents amid combat. He remained strong-willed with the purpose of derailing his opponents' efforts and over time the shift in personality, pain and mental tolerance stuck with him. In the past, he lost limbs, and took extreme beatings as a member of the military all without showing any signs of pain.
»Aggressive:
Now, it is rather difficult to invoke the aggressive part of Stings personality. It's perhaps more difficult now as he no longer has the energy to maintain an aggressive outlook on life. The reality of his situation is that the level of aggression he had developed over hundreds of years would be very difficult for him to overcome or lose for that matter but his aggressiveness will come to shine if or when he comes to battle once again. It is in the heat of battle that his psychotic tendencies tend to manifest. Fundamentally, he unconsciously enjoys delivering pain and anguish to his opponents and has a keen appreciation for the art of torture.
»Sadistic:
Sting has always had quite a sadistic personality. A lot of it stemmed from his childhood but for the most part his tenure within the Monsuta created a gateway for him to act on his impulses which resulted in the manifestation of his more sadistic character traits.
»Introverted:
Despite previously being very mischievous and outgoing, he had recently become quite a recluse. The polar shift in his personality stems his inability to discern a path in life considering his brother's change in life and career. An element of his last encounter with his brother kept persisted with him over the years where he realised that all his contributions were for nought in the grand scheme of things.
»Unintelligent:
From the perspective of education, Sting is quite unintelligent. He is a very instinctive creature who has an incredible motor and mechanical control of his body but struggles to fully activate and utilise his mind outside of combat situations. Perhaps this stems from a persistent disinterest in education, perhaps it was because his fists always provided him with the answers that his words could never retrieve.
»Fright Inducing:
In his current stage and when enraged, Sting can be an incredibly fright-inducing character. A combination of his strength, aggression and tales of his sadistic behaviour tend to instil fear in the opponents that come to clash with him.
»Combat Minded:
As previously mentioned, his brain seems to be only working when he's in combat situations where his life is in imminent danger. In the past, he dedicated his mind and soul strictly to combat. He learned everything there was to learn, from battle tactics to the ancient methods through which the most excruciating physical pain could be delivered to a foe. Over the years, he was lucky enough to use some if not a lot of his knowledge to partake in a series of incredible fights. Time is the biggest contributor to Strings combat minded approach to life. Over 700 years of his life were dedicated to training and fighting so it was inevitable that he developed an aptitude for it in some capacity.
»Born Killer:
He is a born killer, a trait that one cannot simply lose over a few years of finding oneself. From an early age, he hungered for power, blood and chaos yet never sought out bullying as a means of satisfying his hunger. From an early age he was exposed to the ruthless reality of life, and he chose to maximise his opportunities, fighting guards, military personnel and even local civilians, all at a very young age. Over the years, as his threat level grew, so did his killer instinct.
I. History
» History:
The Past:


Human Times:
Sting was born to a regular family alongside one older brother by the name of Hakai. Unlike his brother, he had blond hair which was a trademark from the mother's side of the family while Hakai had the hair of the father's side. The duos were despised by their parents, they were cruel and discriminative toward the children, and it was a terrible child hood. They were rough but the source of their anger wasn't apparent to the two boys as they crushed their dreams and possibilities of success. He despised it, he'd rather die than live with them, a feeling that his brother could see; it was pitiful really, the way they picked on them for no apparent reason with only a single intention of self-satisfaction.

At the age of 14 Sting noticed something horrific, he returned home after a long day of looking for his brother to show him the money he had found while venturing through the city. His large blue eyes gazed through the archway leading into the house while his body froze; it was almost like someone had their hands on his shoulders preventing him from moving toward his brother. He lost feeling in his legs and dropped down to his knees while the soldiers from the surrounding area rushed to stop him from continuously slamming the knife into all of the parent's vital areas. They both hated them, the course of action was appropriate to the situation; his eyes glared while the soldiers attempted on several occasions to pull him off the parents. Eventually, they did.

They began to drag him away while thunder clapped in the surrounding area, with its clap it sent forth a torrent of rain but the waterworks had begun as tears began crawling across Stings face while his brother was taken away before his eyes! He looked at up to see the shadow that had been clamping down on his shoulders, it finally eased its grip but it was far too late; the soldiers dragged him away. He attempted to look through the gaps between the soldiers to see where they were taking him but as the clouds slowly began to slowly get intoxicated in black the light instantly vanished from the village.

The following day, the conclusion to his brief trial was announced. It was horrifying but he was sentenced to death. IT felt like Stings tongue had sunk down his throat as he attempted to protest; it didn't work. He looked up and the instant the executioners blade descended, he screamed out, "DON'T LEAVE MEEEEEEEEEEEEEEEE BAKAYAROOOO" and with that his heart sunk to his stomach as the overwhelming feeling of the loss began to slowly register and the fountains of tears rained down…

He had nothing and no one. The house was sold and the money went to the state; he was left to make his own living and live out in the cold of the night alleyways. He had no choice, he began to thieve from the local store owners and as they chased him he would hop up across buildings until eventually he became accustomed to stealing but the stall owners all grouped together to bring this hooligan to his knees and force the state to deal with him. On one rather bright night, the sky was swept with colors of red and orange while Sting sat on a roof of a building while indulging on bread and water melon until the alleyway that he usually occupied began getting swamped by a bunch of pests or street fighters as some would call them.

They looked up at Sting, with him nearing the age of 18 he looked rather aggressive and serious but still he ignore them and proceeded to eat until the muscular leader threw a rock that smashed Sting on one side of his head. He became enraged, his eyes flaring with yellow as he hopped down to the ground; he arms and legs moved at their own accord while the punks began to draw their swords and brace themselves for battle. He didn't allow them to draw the weapons by instantly attacking.

The moment his feet touched the ground he shot off, his hands were alongside his chin and as he approached his right fist shot out slamming directly into the chest of the bully. With the shot, the man's ribs began to concave under pressure; his left wrist uncontrollably slipped the blade out of the man's sheath and threw at the nearest individual. The blade struck the forehead and almost instantly pierced through both the structure of the skull and the brain. His feet shuffled across and he withdrew the dead man's sword prior to throwing it at the next person until all of them began to scurry away in fear calling him only one word, MONSTER. Throughout this whole time, it seemed to Sting that he was watching the action from a third person perspective and only moments after going berserk on the thugs he lost consciousness.

The following day, he was seized by the army, he was offered two choices, bluntly put the first choice was to become the bitch of the military while the second was death. He of course hesitated when answering but the word death slowly crept off his tongue; the military on the other hand had different ideas in mind and began to train the young rascal in order for him to become an assassin of the state. His thirst for blood ten folded in the four years he spent training prior to the year that he worked for those pesky baboons.

After a total of 5 years he had enough of being controlled. He really didn't give a fuck but the state had made a weapon that not even they could tame. He was an animal, the electric executioner; this nickname stuck as all of his victims seemed to be killed by an electric over drive or some form of internal damage that would remain untraceable.

He revolted.

One day he wasn't satisfied with the daily missions and lashed out in the barracks. His blade gently slipping through thirty simultaneous individuals before anyone had even a moment to react. He began to slash the soldiers and massacred the villagers with no apparent reason but a messenger had escaped; the little, skinny and frail man brought an army back with him, not a soldier dared to take him on hand to hand. The sheer number of archers could be witnessed when the vast majority of the sky began to get occupied by arrows, for once a shade had been cast upon this forsaken place. It was clear that he valued a thread, it would make sense that they brought such a large army to bring him to his knees, never the less over thirty arrows struck him dead while in his last breaths his whispered the name of his brother.

Death Arc:
He died but it didn't seem so from this perspective, it seemed like it did that fortunate night four years ago where he brutally murdered those thugs that had been out to get him. He once again found himself looking at his body from a third person perspective while another two waves of arrows rained down on the forsaken village. His eyes momentarily turned to the figure in black who appeared to be in a distance and within a blink stood toe to toe with Sting; the man was enveloped in shadows while he slammed the hilt of his Zanpakutō into Stings forehead. He fell back but before he knew it, he was in a whole new world, filled with scroungers and people with unimaginable strength.

He aimed to seek out his brother in this world, the world that some called heaven. He hadn't a clue whether or not his brother was in heaven or hell for the sins he had committed but regardless he searched high and low. The moment his stomach was to rumble, he would exercise in order to vanquish the piercing pain that originated in his belly. He found himself on a hill after a long, long day, the area around him crumbling away as he simply sat there.

The kids spiritual pressure was picked up in the blink of an eye and two shinigami were sent to collect him. He was no kid; he was the age of 21 while his spiritual pressure far surpassed that of an average 3rd seat. Within years he graduated the shinigami academy especially after hearing of an individual by the last name of Chikara. He knew that it would have to be him and post-graduation, he decided to join the 11th Squad of the Gotei 13, though he was a touch too late.

With his brother's departure, Sting felt all mighty, he didn't give a fuck for anyone else and it soon came to show as he began to cut down innocent shinigami with no apparent reason. At one point, he began to slice up random squad members until one Shinigami had finally stopped his blade from penetrating the hearts of those worthless pests around him. This shinigami was identified as the head of squad 2 or some shit like that but the moment Sting attempted to slam his blade into his chest he passed out…

It was no coincidence as the Shinigami was renowned to be one of the fastest among the Captains of the Gotei 13. He felt a gentle pressure but either way finding out that captain's name was irrelevant as the following morning Sting was summoned into Central 46, after the testimony they heard from the victims they deemed him unfit to be a Shinigami and enforced his beheading. They wanted to strip him of his powers but in that instant the new power that he had long sought had unleashed within his inner world. The dragon within raged as he was escorted to the execution grounds.

They removed his shackles and chains at which point the dragon instructed him to call out his name and run. He followed the instructions but his power had ascended far too far beyond the comprehension of the other Captains; three Captains appeared before him to prevent his departure but almost instantly his spirit spoke to him once again, "Were ready, come on. The Bankai will work. Sting! Don't DIE!.. STING .. BAN-KAI! STIING…" He hesitated, his eyes twitched as the pressure of the captains around him grew immensely. He stuttered but eventually let out his words which led to the release of ultimate force; it was said that for one to unlock this release they must undergo thousands of years of training yet he had only a hundred.

The Captains froze in shock while he forced open a precipitate world, his final state was yet to be released but he took the opportunity to venture into the human world and evade the wrath of those Captains.



Infection Arc:
He arrived in Karakura Central. His eyes darted around as he lost his footing and began to descend toward the group while his Bankai yielded. It wasn't perfected, but the energy burst was exactly what he needed to distract those Captains while he made an escape. It was the most pitiful point of his life, having to run from a fight, having to run from Captains due to fear. He vowed not to feel those emotions ever again.

As he descended, his head clashed with the edge of a building which shattered it down one side until he hit the ground. He was a spirit, unseen to the surrounding majority but a minority noticed him. He lacked the knowledge of their names but they offered him immense power in return he would help them get revenge on someone. Sting wasn't one to fuck with other people's business because it simply bored him but if they offered to make him stronger he was eager to see how.

Few days later, he found himself in a laboratory. He was strapped down, while a psychotic smile rose across the face of the researcher. He placed one hand over Stings forehead and one over a high level hollows; his vision was blurry, it looked to be a man or something unordinary but the next thing he knew the electrical in the surrounding area began to go berserk. The man chanted but all that happened was the equipment went haywire while electricity began defending Stings body; it seemed almost a plea from the Zanpakutō to not let this thing inside. The spirit attempted to speak out but Sting couldn't hear him but then he finally lost consciousness.

A month later, he awoke. His eyes slowly moved back and forth as the sun shun down on his eyes. What began as a laboratory was now nothing more than a pile of rubble; the researcher lay under the operating table while the other individuals were brutally crucified on the surrounding walls. He remembered nothing but could feel a disturbance within his Inner Spirit. He had nothing to lose… he had heard tales of this happening to a few who later become to be known Vizards. He closed his eyes while all of his fears were seemed to have been extracted from his body as he came across his enemy.

His inner hollow looked like some big Italian fellow, with a pointy moustache that contained a small gap under the nose. He looked at him while smirking. The Zanpakutō spirit remained in the middle as the fight broke out. Sting began the assault by flash stepping forward and snapping out two large haymakers that were evaded by the man while he summoned the Zanpakutō for his own use and sliced down the centre of Stings chest.

The wound was thin but the fight went on for hours on end until Sting finally got tired. He dropped down while ridden of all fears, the hollow was bound to take over momentarily until he remembered one teaching; the inner world was his world. How twisted would it be for a hollow to kill a shinigami on his own battle ground? The man repeatedly spoke of his great country while simultaneously attacking until Sting raised a hand and stopped the incoming trajectory of the blade. IT was heading for his neck and was set to behead him but the moment the Blade was caught a devastating shock of spiritual pressure shot through which forced the hollow to release his grip.

Sting rose to his feet, his Zanpakutō at hand with Electricity swerving around his whole body while he raised the blade and vanished. It was one flawless movement, the removal of the arm from the hollow body and the numbing of the remaining limbs. It was so fast that not even the Zanpakutō could comprehend what had just happened. But he hated using a sword to do his dirty work. He preferred hand to hand combat.

As the fight concluded he extended his fist to his opponent which lead to a respect while the hollow slowly fused with the Zanpakutō spirit and the trio become a stable one.
Vizard Arc:
Upon becoming a full-fledged Vizard he began training, he spent 40 years developing a technique that fascinated him until he finally came across his brother. His eyes dimmed as they both made eye contact; through a rough comparison, Sting knew that his brother was stronger but he couldn't forgive him for leaving Sting all on his own! He flash stepped prior to punching him straight in the face; his fist began to slowly push into the cheek until he felt a sudden, shark pain in his fist almost as if he had hit a brick or a steel wall… This steel wall was unlike any other, it felt reinforced and overwhelming and with that his index finger became dislocated but he disregarded the pain as he spoke,

"BAKA!…" He sounded upset but they were now both big boys and even though they may have looked different it was that brotherhood that allowed them to be reunited. No mutual emotions were shared… they had seemed to both be past that point but were far from being at their peaks. He smiled as he felt relieved to see him once again… all of this time he had been searching for him and now they had finally been reunited.

He began to train alongside his brother. He seemed a god maybe even something stronger than a God at Hakuda and that was precisely the level of strength that Sting aimed to reach prior to beginning his enrolment to the Monsuta. You see the regular shit, for example the Vizard Corps, really didn't suit him as he would within minutes be expelled but the Monsuta, they encouraged mischief but by this age he had become serious and after hundreds of years training he had finally assumed his position as the Black Operations Commander.
The More Recent Past:
Current:
As of a few years ago, Sting found himself unable to channel his Zanpakuto – effectively losing all of the Shikai and Bankai abilities that he possessed. This stemmed from a change within his body, starting with the elements of self-doubt, developing into lack of motivation, culminating into a completely different being to the one that was regularly involved in devastating invasions. It was this shift in his mental structure that broke the link between the Chikara and his Zanpakuto – unfortunately, it had the same effect on his Inner Hollow, all of his powers withdrawn and effectively forgotten as neither he nor his inner hollow could recall the capacity of power that Sting had lost.
Effectively powerless, hopeless and with nothing left to lose, he went into travelling and hiding to discover what he had lost but as we all know the process could take hundreds of years if done incorrectly. With little to no guidance and a large portion of self-doubt, he came to lose himself.
His spiritual energy in a perpetually suppressed state, he now wonders the city streets, spending his days weak, hungry and without purpose…
I. Natural Abilities
» Natural Abilities:
I. Racial Abilities
» Racial Abilities:
God-like of Hakuda: String dedicated more time to the art of hand-to-hand combat than anything in his life. He took pleasure from understanding the pain that his opponents were going through on the back of his strikes. Using a combination of strength and Hakuda, he delivers incredible power, and pinpoints blows that are aimed at devastating the opponents that he encounters. As a former member of the 11th Division of the Gotei 13 he was in a perfect opportunity to grow his fighting skills. Likewise, years of training with his brother Hakai allowed him to maximise his capability which in turn translated to him being appointed as the Monsuta Black Ops Commander way back when.
I. Zanpakuto
» Zanpakutō Name:
Unknown
» Zanpakutō Spirit:
-
» Inner World: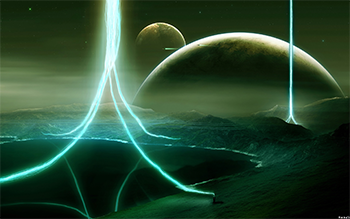 » Sealed Zanpakutō Appearance:
A regular Katana.
» Sealed Zanpakutō Power:
–
I. Shikai
» Shikai Release Phrase:
-
» Shikai Release Action:
-
» Shikai Appearance:
-
» Shikai Abilities:
–
I. Bankai
» Bankai Name:
-
» Bankai Release Action:
-
» Bankai Appearance:
-
» Bankai Abilities:
–
I. Vizard Information
» Inner Hollow Name:
Ender
» Inner Hollow:
Ender is a lean-looking, well-dressed male who can always be found by a chess board within Stings inner world. Looks can be deceiving, as the inner hollow is just as strong if not stronger than Sting at hand-to-hand combat. The difference between the duo is that the Ender is more tactical than Sting but they have common ground.
» Inner Hollow Powers:
The inner hollow is incredibly power and equally as skilled as Sting at the art of hand-to-hand combat.
» Hollow Mask Appearance:
» Vizard Powers:
-
I. Equipment
» Equipment:
-
I. Skill Sheet
(To Find Out about what these skills are for, please
READ THIS THREAD
before you try doing anything to it)
General Skills» Durability:
Advanced
» Speed:
Advanced
» Strength:
Advanced
Martial Skill:
Untrained
Will Skills» Willpower:
Advanced
» Deduction:
Adept
» Focus:
Advanced[/list]
Shinigami Skills» Hoho:
Beginner
» Kidō:
Untrained
» Zanjutsu:
Untrained
» Hakuda:
Advanced
Vizard Skills» Power Augmentation
Beginner
» Hollow Control:
Beginner
I. Role Play Sample
» Roleplay Sample:
-
END OF CHARACTER APPLICATION
Locke

Veteran Member


Joined

: 2021-03-13


Posts

: 2113


Age

: 28


Location

: UK

Member Info


Platinum Points

:


(0/0)




Tiers

:
[adm]Archived on request of user[/adm]
Permissions in this forum:
You
cannot
reply to topics in this forum