Gin

Veteran Member


Joined

: 2011-06-30


Posts

: 2290


Age

: 29

Member Info


Platinum Points

:


(10000/999999)




Tiers

:
Fri Jun 22, 2012 11:46 pm
"It.....wasn't......enough?"

Poor guy. He had already sustained heavy damage to both of his arms during the course of this fight, and had kept putting his all into the attacks he let loose upon his opponent. As he performed the last offensive attack, he had taken damage to his feet due to the odd "barrier" around the golden haired boy he called his foe. However, he had still been able to put nearly every ounce of his energy into that last assault, and as it was now, he didn't stand much of a chance now that Len was back up and ready to fight, or, at least, pursue one final hit. But....this wasn't all that Lee could put forth. No, there was a power in him.....one hiding beneath the surface, not shown to him or anyone else before. The power of determination, the power of focus, pure, unadulterated, [/b][power[/b]. This dormant power was beginning to awaken, to reveal itself to the world, and most importantly, save and protect it's master, Rock Lee, the Mighty Green beast.

"This....power..........aaaaaaahhhhhhhhhhhhhhh!!!"

Green energy began radiating from Lee's body, a terrifying amount being released from his inner being. A strong breeze began to pick up, with Lee at it's epicenter, causing said breeze in the first place. Lee could feel strength swelling up inside of him, making him much more powerful than he had been during his prime of the fight, easily increasing his physical strength by about five times what it had been previously. The limiters on his strength were gone, and he was ready to show his new powers to his adversary, the golden boy Len. Though, now he could be called the silver boy after his odd transformation.

"This is the power of Youth!!"

With that said, Lee decided to meet his opponent in this final engagement, ready to deliver one final strike to the boy. One final strike. One final, full-powered strike, in order to end this battle of wills, this battle of determination against natural strength. Who would come out on top? Their powers clashed throughout this fight, back and forth, no clear winner until the very end. But, who was this winner? Perhaps it was odd human Len, who had taken Lee's challenge. Or perhaps it would be the mighty green beast himself, Rock Lee. Anyway, lets find out. Just as they were about to impact with each other in mid air, Lee thrust his fist forward, aiming for a complete knock-out punch bu going for his opponents cheek. This one punch would cause incredible damage...enough to, perhaps, put Len down for good. Enough to end this fight........the climax was finally here. But who would come out on top?
JJ

Rower of Rock. And Souls.


Joined

: 2011-03-03


Posts

: 5174


Age

: 26


Location

: , Location, Location!

Member Info


Platinum Points

:


(20650/20000)




Tiers

:
Mon Jun 25, 2012 11:50 am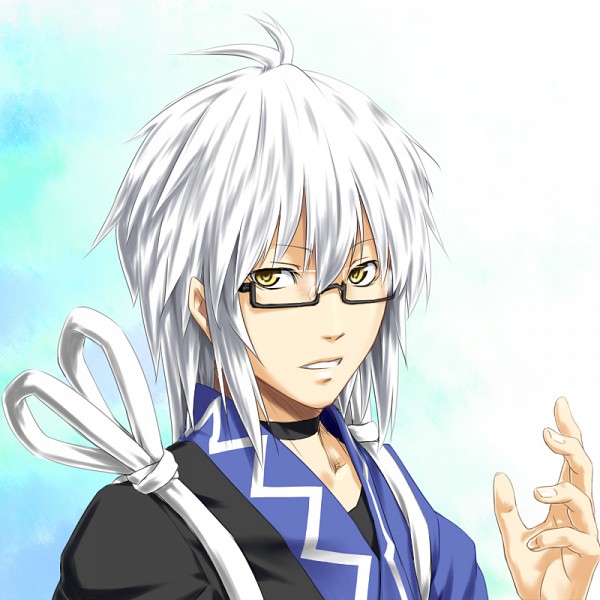 SILVER LEN


Len's eyes were closed as he approached the boy of green, seeing the power radiating from his opponents body, as Len felt his own aura of silver pushing out around him, refusing to go down along with his will as Len threw his eyes wide open, before closing them again, feeling their aura's clash as Len's fist shot for Lee's face, and he felt something on the left side of himself. There was something happening; their very energies were battling one another, Lee's fist just in front of Len's cheek and Len's fist just in front of Bowl-Cut's, as he there his eyes open one more time, releasing a large cry from deep within, some part of him even he wasn't aware of.

"DRAGON FIST..." Len said simply, as he felt Lee's energy beginning to overpower his, a single drop of sweat on his face as his consciousness wavered for a moment, he knew that he wouldn't be able to keep this up much longer as Lee's fist began to connect with his face.



"EXPLOOOOODE!!!"



He didn't know why he said it. He only knew that it was right. He cried out as his entire aura began flashing and ruptured, as it stopped blocking Lee's attack, Len feeling the pain as the attack connected with his jaw. However, Len's aura overpowered Lee's in that single moment as a great amount of Len's own energy circled around his hand, much like Lee's as they connected, Lee coming into contact with Len and Len coming into contact with Lee as both of their auras became intensely reactive... and exploded, the two fighters still inside, the noise devastating and the blast all consuming around them, as Len stopped being able to think, his whole being unconscious from Lee's last attack...

As suddenly, all the explosive energy of their auras STOPPED dead. The explosion began glowing
gold, before suddenly it began swirling all around Len, going into his unconscious body as his legs returned to their normal shape, his hair shortening and returning to its original yellow-gold color as he fell from the blast, sailing to the ground below, his strength completely gone...


[/left]
WILL HIS POTENTIAL CONTINUE TO UNLOCK?
__________________
Believe nothing, no matter where you read it or who has said it, not even if I have said it, unless it agrees with your own reason and your own common sense.
- Buddha
Permissions in this forum:
You
cannot
reply to topics in this forum