MWD

Seasoned Member


Joined

: 2016-07-24


Posts

: 1142


Location

: Merica

Member Info


Platinum Points

:


(115400/99999)




Tiers

:
Mon Oct 01, 2018 11:49 am
It happened to be a beautiful day in the town of Los Angelous. However, that would change eventually...not yet but eventually. Currently, the story would take place in an alleyway as a stereotype would be playing. A high pitched whistle like noise would play followed by, "Wiggle wiggle wiggle." There had been several people dressed almost like gangsters trying to show off their wiggling skills. At least, that's what the giant snake witnessing them was thinking. She too had wiggled at least understanding what that word meant as she found that rather entertaining. She had been watching this for a couple of hours now.

However, the snake had stuck her tongue out as she grew hungry. Her eyes had dilated as she had listened to the stereo one final time before lifting her head. Slithering forward, she had suddenly bit down on one of the humans lifting the male she grabbed high into the air. The sound of yells and screams could he heard as the snake had shook her head back and forth before lifting her head and swallowing as the human seemed to dissapear into thin air. As several humans had ran yelling and screaming, she had happened to be able to catch one with her tail.

"Oh my god! Somebody help me! No! No! Oh god!" The Hollow had swallowed a second time as she had been sated somewhat but she was still very hungry. She tapped the stereo with her tail several times wanting it to continue, and it had as she crawled along the ground looking for her next prey. The snake hadn't picky, and there had been quite a few nice morsels here and there. Nothing overly rich, but it would do. She crawled torwards the more human abundant areas, looking for a bundle of goodies to eat.

She stood seven feet long as her white mask had shown two giant sharp fangs. Her eyes looked to be as if she were always glaring, but that wasn't the case. She was actually rather pleased at the moment. Her mask had six small holes drilled along the sides of the mask under the eyes. Her forked tongue had snuck it's way out back and forth as she senses the surroundings this way. The air was rather dry, and the area was nice and warm. She had to make sure that she would be able to enjoy the nice sun after her meal.

She hadn't known however that there would be a Shinigami or something else somewhere in the area. She was no stranger to Shinigami, but she enjoyed eating them too she supposed. She hadn't really tasted how they were, "so much more delicious." Then again, perhaps that was because she always swallowed her food whole and as a result never really tasted or enjoyed it. The snake had been travelling the sidewalk as she then stood waiting for a meal to walk to her. She was stopped along a old looking stop sign and waited...patiently...calmly.
Laskt

Established Member


Joined

: 2018-07-25


Posts

: 169


Location

: MURICA

Member Info


Platinum Points

:


(0/0)




Tiers

:
In an alley nearby to the brewing slaughter, a Senkaimon opened, releasing its passenger as the Shinigami took a careful step outside, looking up and down the alleyway to make sure he wasn't spotted before fully exiting the portal and walking on down the alleyway. Truth be told, such measures were apparently hardly necessary in the new world he had heard so much about spiritual beings, but Laskt preferred to be as careful as possible when entering the Human World, for obvious reasons.

A few moments later, the Shinigami emerged from the alleyway staring up in confusion at the new world lying before him. Laskt hadn't been out of Soul Society in decades, and the advances in technology and culture were starkly visible, and rather impressive to the unwitting Vizard. That was not even to mention how the human's attitude towards the spiritual had changed, no longer could a Shinigami simply stroll around town confident in the hope he could not be seen, there were so many individuals who could see spiritual phenomena now that one could never be sure.

The sounds of humans screaming drew Laskt out of his reverie, quickly drawing his attention back to the world around him. A large Hollow was consuming several humans not even a block away, it's spiritual pressure on a level slightly surpassing his own. Carefully, trying to avoid making too much noise, Laskt drew his Zanpakto, preparing to quickly annihilate this threat.

MWD

Seasoned Member


Joined

: 2016-07-24


Posts

: 1142


Location

: Merica

Member Info


Platinum Points

:


(115400/99999)




Tiers

:
Sat Jan 05, 2019 10:21 pm
The snake sensed the air using her forked tongue and smelled a spiritual presence only to turn her head, she saw that there was a man there wearing black. He was holding a drawn Zanpakutou and alarm bells were ringing in her head. This man was a Shinigami and he came to attack her. The snake had hissed as she had a bit of a fear of Shinigami. This man was going attack her and she knew it quickly she went to a nearby rooftop and and into the skies as she had began closing the gap between the Shinigami and herself within a few seconds before suddenly swinging her tail downwards releasing a hail of scales. These scales were shot down towards him. More particularly, there were twelve of them moving at fast speeds with the potential of causing major damage or even fatalwounds

These scales were about as small as a knife and all flew in the general direction of the Shinigami, and a couple of those scales were bound to miss the target. If were to stay where he was, he would be sliced and possibly pierced by several of the sharp projectiles. However, if he were to somehow dodge these fast projectiles, he would witness the hood of a vehicle be torn and ripped into by the scales, some cracking the glass.



__________________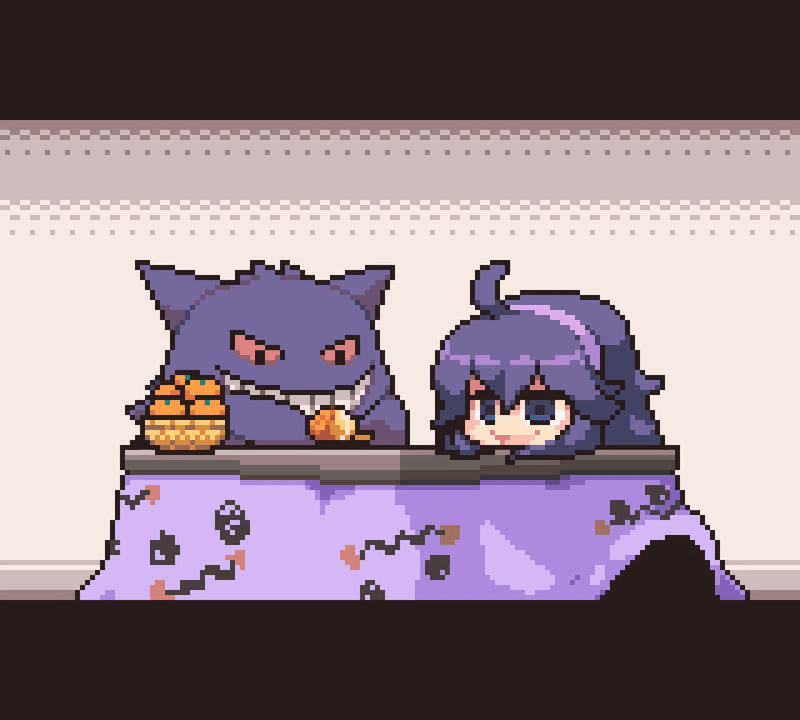 Laskt

Established Member


Joined

: 2018-07-25


Posts

: 169


Location

: MURICA

Member Info


Platinum Points

:


(0/0)




Tiers

:
Sun Jan 06, 2019 12:32 pm
Laskt's expression became set as the Hollow turned, spotting him before he could finish preparing his first strike. He drew his sword fully out of his sheath, adopting a battle stance. So much for a quick clean kill I suppose, just have to end this before it gets too involved.

Before Laskt could even react, the Hollow blurred into motion, closing the distance between them in a matter of seconds. The Hollow was far faster than he had expected, it's a level apart from his own. Laskt fought back the fear and memories, trying his hardest to stay focused on the task at hand. His eyes flickered to his left, noting the Hollow's probable trajectory and turning to face the threat before the Hollow abruptly changed tactics, flinging several small projectiles towards him! Laskt barely had enough time to flash step out of the main body of the attack, taking several cuts and scrapes along his side as a few of the outer projectiles sliced along his side.

Grimacing in pain and panting slightly from the level of speed he had been forced to display, Laskt stopped, the ground cracking slightly as he launched himself upward, attemping a looping blow to the top of the Hollow's head with his sword, trying to end the fight quickly before he took too much damage.

MWD

Seasoned Member


Joined

: 2016-07-24


Posts

: 1142


Location

: Merica

Member Info


Platinum Points

:


(115400/99999)




Tiers

:
She tried to grab a nearby car door to use as a shield only to have her arm sliced cleanly causing her to howl in agony causing two cars next to her alarms to loudly blare upon being sercumed to her weight. The snake had appeared sliced badly in several areas as several slices were visible on her body . The hollow even had a few deep cuts.The snake had howled yet again as she then suddenly slumped landing facedown seemingly having fainted.

However with her beast like mentality, she hoped that her enemy Shinigami would believe that she was dead and just move on. Perhaps if she played dead, it would leave her alone. The scale was still held between the snakes tail coiled tightly, and her eyes had stared to the Shinigami's location. Most likely he would have to come finish her off with his Zanpakutou, but a surprise would be there for him if he were to appear. She was a snake with more than one surprise up her sleeves.

Laskt

Established Member


Joined

: 2018-07-25


Posts

: 169


Location

: MURICA

Member Info


Platinum Points

:


(0/0)




Tiers

:
Laskt grinned fiercely as his sword bit into the Hollow's flesh, or whatever they were made of, sending the beast rocketing down the street, smashing into several strange metal boxes at the end of its arc. "That's more like it!" the Shinigami said in quiet triumph, the pain of his injuries forgotten for a moment. Maybe he had been too cautious when engaging garden variety Hollows like this one, not every Hollow was on the level of…..his attackers. Laskt grimaced, shaking his head to clear it, then began walking towards the fallen creature.

As he moved towards the blaring alarms and crumpled metal that signified the landing site of his foe, Laskt took the time to glance around the area, curious to see how the nearby humans would react to this altercation. Thankfully none of them seemed to have been hurt, but a few seemed to be able to see the creature and were wisely sprinting away. Alright, time to make sure this thing is dead, can't have it surviving and hunting down innocents.

Laskt was reasonably sure a strike directly to the beast's skull would have killed the Hollow, but considering its body was still in existence, it wouldn't hurt to be extra sure.

With a burst of speed, the Shinigami closed the distance between them, gripping his Zanpakto in both hands and attempting to stab down, impaling the Hollow through the chest if it did not dodge.


__________________


MWD

Seasoned Member


Joined

: 2016-07-24


Posts

: 1142


Location

: Merica

Member Info


Platinum Points

:


(115400/99999)




Tiers

:

Before the shinigami could finish her offthe hollow would attempt to open her mouth insanely wide as acidic spit launching it straight at his body and face. If the acid managed to strike rthe shinigami it would burn and irritate, however she decided to use it to blind him and his eyes may be slightly irritated seeing this was her stomach acid after all. Then the snake would take that moment to attack.

She would wrap her whole entire body around the Shinigami holding him in a vice grip. She weighed 200 pounds and although her strength wasn't very high, it didn't take much to twist someone's neck or strangle them to death. The snake then looked into the man's eyes. She hadn't been squeezing very tight as she looked her prey from head to toe.

__________________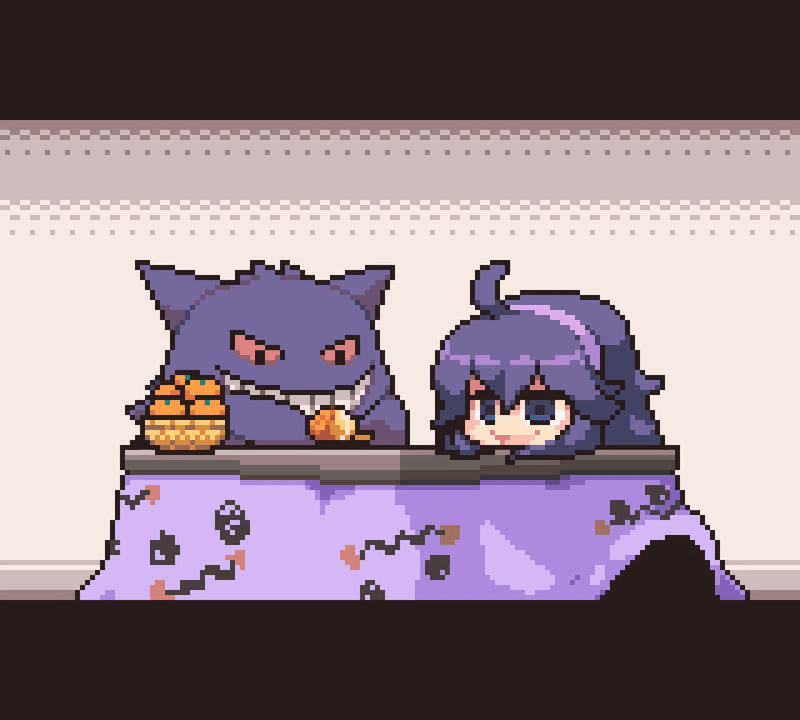 Laskt

Established Member


Joined

: 2018-07-25


Posts

: 169


Location

: MURICA

Member Info


Platinum Points

:


(0/0)




Tiers

:
Laskt's eyes widened as the seemingly dead Hollow stirred to life, twisting it's head around in mere seconds and unleashing a glob of sizzling green liquid in his direction! There was no time to dodge or reverse his trajectory, he was moving too fast to simply change direction on the spot! Instead, thinking fast, the Shinigami summoned forth a good portion of his remaining energy, holding his hands out palm-first,
"Shield me, protect me, from the reality of what is in front of me! Bakudo #7!"
Even as the last syllable was formed, a panel of transparent Reiatsu formed in front of the Shinigami, blocking the attack and causing the remainder of the acid to fall onto the ground below. Laskt was half-surprised that the Kido had worked, as it had been so long since the academy he was not even sure he remembered the incantation correctly!
Still reeling from the energy expenditure, Laskt's wasn't able to react in time to prevent the Hollow from ensnaring him in it's grasp, binding his arms to his sides with its snake-like form.
"You're…..certainly resourceful."
He said, fighting the grip of the snake Hollow with all of his strength, trying desperately to wrench his sword free of it's scaly prison.
MWD

Seasoned Member


Joined

: 2016-07-24


Posts

: 1142


Location

: Merica

Member Info


Platinum Points

:


(115400/99999)




Tiers

:
Mon Jan 07, 2019 11:11 am
Suddenly, the snake had leaned her head down and had kissed the man on the face with her forked tongue licking him. The snake had then rubbed her face along his chest and body as it had admired the Shinigami up close before her eyes would dilate back into their bestiary state. She had used the scale on her tail to curl under the man's legs as she would make two swift and distinct cuts on his Achilles Tendons before unfurling from his body only to then toss him to a wall.

The snake was growing weak and she had to retreat otherwise she would surely become an easy target for the any other shinigami so with the shinigami supposedly down for the count she would then had then slithered off for a moment as her skin began to slowly peel off as a trail of chunks we're shown as her body began to rub along the ground. Then the hollow would summon a small garganta for her to slowly crawl in and close immediately returning to her home of Hueco Mundo after all she needed her time to heal and regain her stamina. If the shingami managed to see what was left of the hollow he would notice trails of shedded skin leading to the garanta she created and left. The hollow wanted to end the shinigami right then and there but...something stopped her. Perhaps she still had a sense of humanity even inside the darkest pit of her hollowed heart. She really enjoyed spending time with him. She didn't entirely know why she felt this way, but why did it matter?


__________________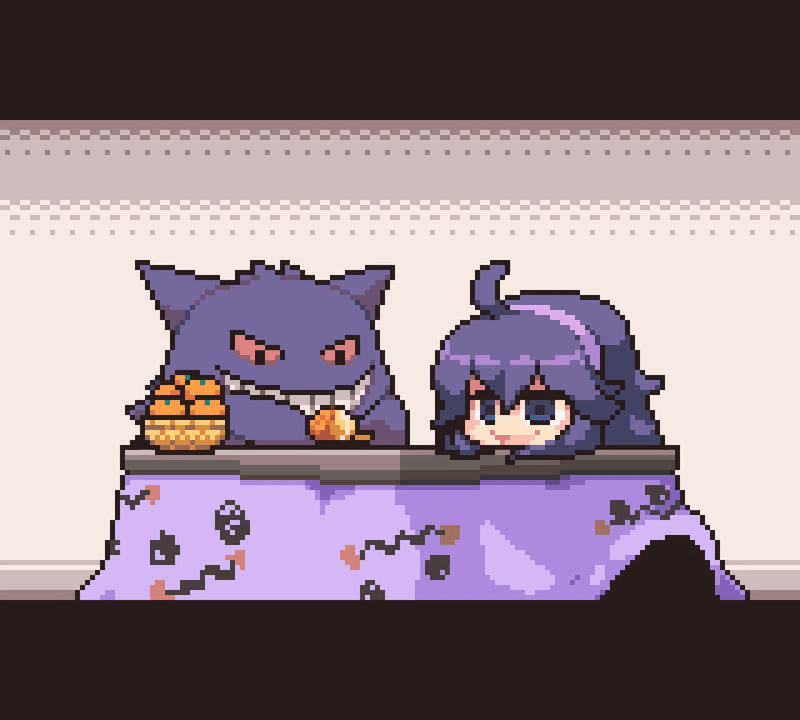 Laskt

Established Member


Joined

: 2018-07-25


Posts

: 169


Location

: MURICA

Member Info


Platinum Points

:


(0/0)




Tiers

:
Sat Jan 12, 2019 10:10 pm
Laskt flinched as the snake Hollow…..licked him? The Shinigami's reiatsu surged as he tried desperately to free himself from the crushing confines of the serpent's grip, but he might as well have tried to break free from gravity itself, his mediocre strength only managing to buy him a few inches in which to breathe, his sword dropping from his fingers with a loud clang. He was completely at the being's mercy, no matter how much Laskt cursed himself for allowing his power to decrease this far.

The former squire grits his teeth in pain as the Hollow began the process of toying with her prey, making two precise cuts in order to sever his Achilles tendonds, before tossing him against the concrete wall like a sack of garbage. Blood burst in a wave from the Shinigami's mouth as his broken back collided with the unforgiving stone, before he slumped to the ground, broken and utterly defeated. He could only watch as the Hollow regarded him with an almost curious stare, before vanishing once more into the wastes of Hueco Mundo, leaving him to his despair. Laskt fought for consciousness, but eventually succumbed to his wounds, falling into deep unconsciousness.


__________________


Permissions in this forum:
You
cannot
reply to topics in this forum