Guest

Guest


Blood Kuchiki
His training had concluded to some extent with the desert. Though less said about that the better. Upon returning home he healed a few injuries. Wrote some paperwork and spent his time training. Takehiko was resolved to get past the wall keeping his kido down. He needed to improve here and develop. So in terms of skills he'd developed pretty well. Having gone through training and development past the pale. His digits extended as he fired a blast of concussive air from his fingers. It impacted the wooden target with a thud. That was fine as were his other skills so far. Bringing his hand upwards he released a huge amount of kido threads over the target. Quickly a touched his other hand to it releasing a fire that trailed along the wires before erupting into an explosion of force. Takehiko could now execute level thirty spells. They were a bit harder yet but he'd been practicing. Bringing his hand outwards now he focused. The change in kido when hollowfied was different from others.
He'd yet to try doing it to his bakudo or kaido just yet. Takehiko believed both of these required more time. Sweat trickled down his brow as he looked at his zanpakuto now. Should he try releasing it performing jinken here? Would speaking and releasing his zanpakuto be alright? His uncle forbids the usage outside of emergencies. His chin lowered as he pondered about training it. He'd been out here practicing his kido and getting a feel for it. So far all training in Hakuda and Zanjutsu had been failed experiments at best. He only had kido to rely on when it came down to it. Couldn't tap into the training results of his previous teacher yet. Just wasn't ready to do so anymore was what it came down too. He couldn't rush in anymore without thinking of a plan. So consideration began forming as he looked out at the dummies. Byakurai crossed with Sho created an excellent puncturing attack. But if he crossed these two together maybe he'd get better results. Takehiko raised both hands as he exhaled.
Releasing another blast of air, but right behind it was crackling electricity of the eleventh kido Hadō. As the discharge followed the air as it smacked into the wooden target. Low kido spells to set up larger ones, that was what needed to be accomplished by him. Takehiko needed to change how he fought people from here on. Evaluating his game and changing the things he did. That was the key element to how Takehiko would become like Unohana.
MWD

Seasoned Member


Joined

: 2016-07-24


Posts

: 1142


Location

: Merica

Member Info


Platinum Points

:


(115400/99999)




Tiers

:
Enter the Shinigami
Artist: Carrotwine - Song: Dark Side Of The Road
It's been awhile since she's seen Takehiko all that running around doing task for she occasionally saw Toshiro and chatted about him he seemed interested in the boys potential and was enthusiastic about his future. She felt the same way, it was strange being the teacher rather than the student but it was her destiny, besides nobody else is a professional at kido than herself. Regardless, she patrolled the barracks making sure everything was running smoothly until she felt a familiar energy within the fourth division training barracks, following it she realized it was Takehiko himself she couldn't help but give the boy a friendly gesture."Hey Takehiko! How have you been?" she examined him throughly looking back to see the wooden targets behind her electrified with a hadō eleven spell. She would urge him to follow to a nearby building to sit down and relax, he still has much to do but it was glad to see him getting better.Training hard I see? That's great, I'm glad that your improving.
Staring at him for a few minutes she caught a glimpse of herself, her past self a scared and shy girl who didn't have anyone to train with only herself. Years went by and she was in the academy where met Toshiro,Renji, and Izuru..her friends the people that made her the person she is today. Takehiko reflected that and she couldn't help but do one thing..if Takehiko noticed she would see that Momo would begin to shed a tear her tone becoming more she sobbed his her chest unceasingly, hands clutching at her jacket. She held him in silence, rocking him slowly as her tears soaked his chest.
You make me so proud, you remind me of myself when I was in the academy. Always working yourself to the bone to get stronger, improve your mindset and building relationships. Just..just don't hurt yourself okay?
Guest

Guest

Sat Oct 05, 2019 12:23 pm

Blood Kuchiki
His eyes shifted as he felt the appearance of a familiar face. Momo Hinamori one of his inspirations that kept him going. Takehiko had tried so hard to keep his kido training alive. But not just that a belief he could get by on his kido skills. He didn't know what else to do. Hard work hadn't been enough alone at the moment. The issue with his zanpakuto had been bothering him. He offered a soft smile as he turned to face her. " It's been a long trip around the world, came home to try and hopefully prepare for a promotion exam." Upon her urging he followed her sitting down. It had been a long trip as he glanced at his hand. The infamous turncoat incident he got caught up in. Takehiko had been on a journey from battlefields. But he also went through each gauntlet finding his answers. But then something happened he'd not expected. Momo began weeping into his chest hugging him. Takehiko couldn't remember the last time someone hugged him. When had it been that someone hugged him?
His memory was fuzzy but he didn't remain taken back for long. His arms enclosed around her. Offering her a warm embrace that wasn't tight nor strong. Takehiko's frame was soft still. He'd not become some super strong man by any means. He remained about the same aside from training. "That's the greatest compliment I've ever been given. Comparing me to you is something I could only hope for in my wildest dreams." He said confirming the fact that Momo was his inspiration. Some looked up to other people within the Gotei. Takehiko couldn't fight the traditional way. He had to perform his tactics and strategies from afar with kido. Everything involved using kido for evolution among other things. It was why he felt such a kinship with her. She was the only one he related to in his entirety. Even his downs were like Momos in many ways. He trusted so many people. He still remembered the feeling of the blade that pierced his chest. The many betrayals that happened on earth.
"It's been a long road coming home, I can't wield my shikai or any other powers. So I need to focus solely on my kido at this moment. I was hoping if you were around maybe you could help me. My zanpakuto takes in my blood to use any powers...So I wanted to find a way to fight with kido alone since I am not good at Hakuda or Zanjutsu. I'm respectable at Hoho at least for my level." He said patting her back gently now. Informing her of the trials and tribulations he'd taken on.
MWD

Seasoned Member


Joined

: 2016-07-24


Posts

: 1142


Location

: Merica

Member Info


Platinum Points

:


(115400/99999)




Tiers

:
Tue Oct 08, 2019 11:57 am
Enter the Shinigami
Artist: Carrotwine - Song: Dark Side Of The Road
Hearing Takehiko's journey was a major accomplishment for not only himself but for her as well. Seeing her student progressively learn new techniques,meeting people to combat obstacles, and many more made the girl smile more. It's great to have a student that doesn't lay around all day doing nothing after one session of training, no it's his growth that keeps her if only Byakuya could see him now.
The hug was a simple enough gesture - affection, perhaps the fragile beginnings of friendship. The arms that held her were soft, yet strong. The feel of his body so close to her soothed him more than he had expected. But within seconds he pulled away.
After hearing the trials and tribulations about his zanpaktou and his inner hollow she began to think carefully thoughts trundled through her brain like a through train, with no intention of stopping.
I see..well I'm glad you've come to me for help. What level of kido are you at currently? She would ask the Shinigami or rather Vizard at this point, despite him improving he still had a long way to go which she admired. Besides learning everything perfectly right off the bat doesn't show growth.
__________________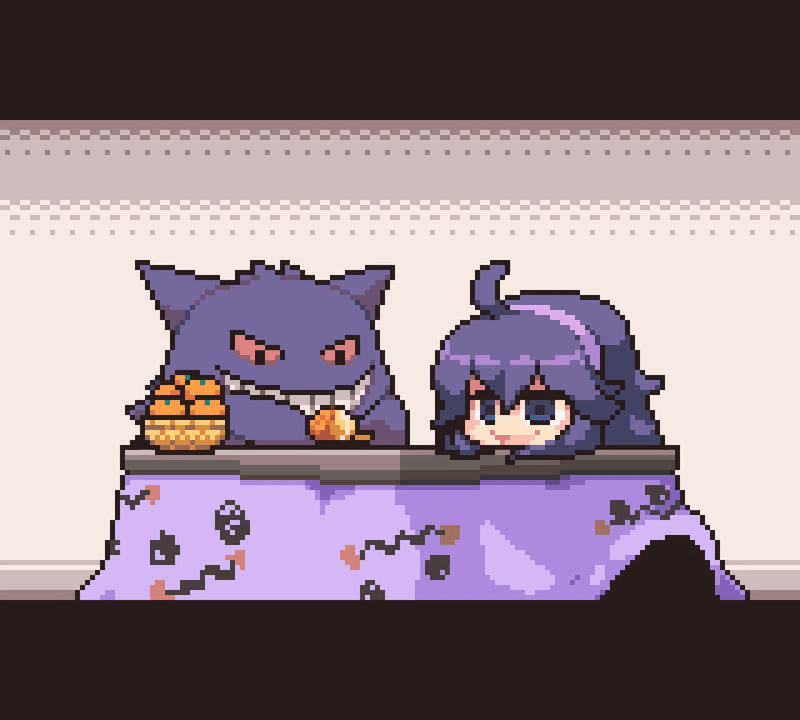 Guest

Guest


Blood Kuchiki
Takehiko couldn't help but smile and feel some tension leave. But when Momo asked him about the kido. He had to think for a moment on what he could do. "I've gotten kido from 30 to 35 without much problem. Can't go past it or they end up exploding." He said it softly admitting the fact to her. Gently he pointed his hand upwards towards the sky. "The one I learned mostly due to uncle and auntie. Is this one here mostly it's pretty favored by our family." Slowly flames began to form around his hand's palm. Blue color as they began emerging slowly as he began his incantation. "Ye lord! Mask of flesh and bone, flutter of wings, ye who bears the name of Man! Truth and temperance, upon this sinless wall of dreams, unleash but slightly the wrath of your claws. Hadō 33 Sokatusi." Discharging quickly the flames went into the sky with a massive wave. He lowered his hand glancing down at it. No burns this time when he used it, that was good at least. His body and energy had gotten stronger.
He'd not used it or thirty-one since then. He blinked thinking since she was teaching him she deserved to know. He knew it didn't compare to his uncle or aunts yet. His Sokatsui was limited as of right now by his power. The fact he could execute it at all was amazing. Gently he reached down and held his zanpakuto by its sheath. Not drawing it or anything so she understood the problem. "This is the other thing, Drink Chi no Miru." Quickly spikes hungrily shot out around the handle. Indicating what would happen had his hands been present. His palm would have been stabbed clean through without a doubt. The end of the tassel tried to reach his wrist as well. Looking to insert and drink blood before he sealed it. His zanpakuto returning to normal now as he looked sad. " Thus I need to get better at Kido, to a level where I can hopefully avoid having my blood taken.." He said wincing at the memory of last time.
MWD

Seasoned Member


Joined

: 2016-07-24


Posts

: 1142


Location

: Merica

Member Info


Platinum Points

:


(115400/99999)




Tiers

:
Sun Oct 13, 2019 12:56 pm
Enter the Shinigami
Artist: Carrotwine - Song: Dark Side Of The Road
Thirty to thirty five huh? He's really gotten better since the last time we've met. Momo said to herself as she heard the sound of her zanpaktou spirit Tobiume trying to communicate. Silently she would close her eyes and see her inner world her zanpaktou standing beside her with a smirk. If the kid keeps this up, he might be better than you one day. Momo couldn't help but smile at the thought of Takehiko becoming a captain of the kido corps as the roles switch Momo as the student and him the master.
It was an amusing thought, regardless she watched as the boy demonstrated his improvement of kido and once again she was impressed, then watching him activate his shikai for the first time. Seeing a technique she hasn't seen before but after seeing the result's immediately she went to heal Takehiko of his wound's.
I see, well don't you worry. You have the best Kido practitioner as your teacher.
__________________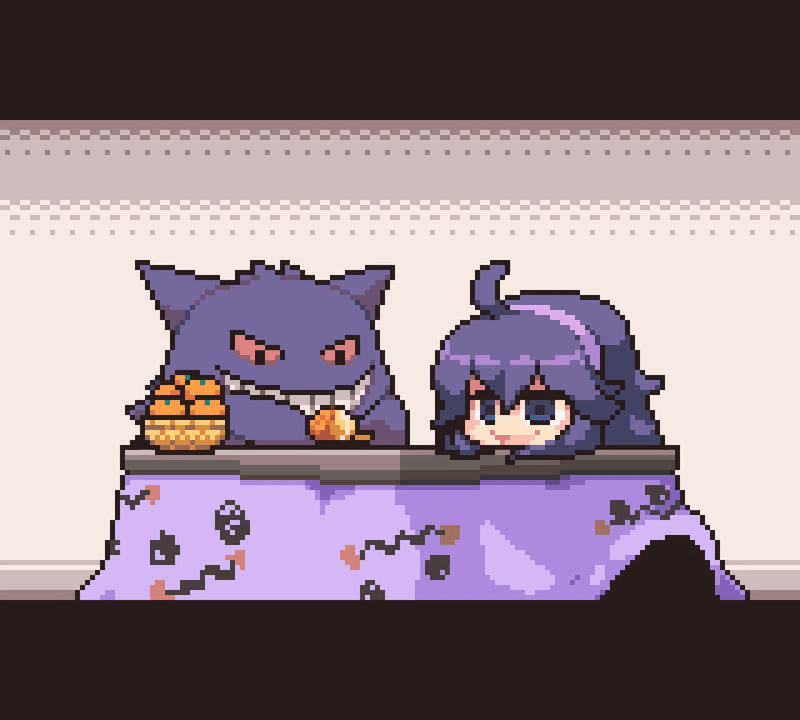 Guest

Guest


Blood Kuchiki
Takehiko sat smiling sadly at his hand, this zanpakuto was a problem. Colin said a solution was on the horizon. But it always seemed so far away from him in that regard. He watched as Lady momo quickly healed his injuries. Tending to them as he exhaled a soft sigh but could only smile. She was the best kido user in the Gotei. Nobody else existed who knocked her from that pedestal she sat. He hadn't made strides forward with her teaching just yet. He'd been developing slowly as a Vizard though more relying on his other powers. He didn't dare tap into Akuma due to its nature. His brother's power involved removing limiters one needed. Especially, when it came down to fighting with brothers in arms. Those who wielded powers greater than his own. Takehiko venerated himself as much as he could for the Gotei. Having gone around making a name for himself. Meeting with other organizations, he kept up with his duties. Having changed since his throat was slashed and the two puncture wounds went through his back.
"Thank goodness for that, with my powers being what they are...I feel as though I need to further my skills in kido. To step up past my present limitations and grow. " He said glancing at his hand feeling a sense of pain easing away now. Lady Momo's kido skills were his best lead going forward. Takehiko needed to crackdown and overcome everything he could. Develop his new spells as best he could. He could show her what he figured out could be done. Though he didn't claim complete mastery over the art forms others used. He even told people greater kido users existed outside of him. He held an arrogance before that had fallen apart. Ulv's pummeling and so many things going on within the spectrum. Colin's training every single part of it was important. But his time with Lady Momo helped him climb a ladder. Without her, it was like doing it with boulders on one's body and wrists. That was the nature of his problem when it came down to learning.
"Thank you, your help is just what I need to get past this wall."
MWD

Seasoned Member


Joined

: 2016-07-24


Posts

: 1142


Location

: Merica

Member Info


Platinum Points

:


(115400/99999)




Tiers

:
Enter the Shinigami
Artist: Carrotwine - Song: Dark Side Of The Road
After a few seconds of healing Takehiko's wounds the Shinigami sighed, it would probably surprise him as even the best kido users can be exhausted by healing especially on the severity of the wound thankfully though it was nothing major. Listening to the boys speech about breaking his limitations and once again improving his kido only made the girl smile more.
"And that's exactly what you'll break soon enough."She said as he briefly looked at Takehiko's injury the pain somewhat less intense prior of that that was a good sign. Giving placing her hand on his head ruffling it a bit, though admittingly it felt awkward considering she's usually the one on the receiving end.
Regardless, he was very determined she'll give him that and wasn't a quitter exactly what the girl asked for; while it's fine to give up if the person isn't comfortable with a certain subject it's different if it's something one is driven to do for the rest of their lives.
It's my pleasure. Now let's get started!
__________________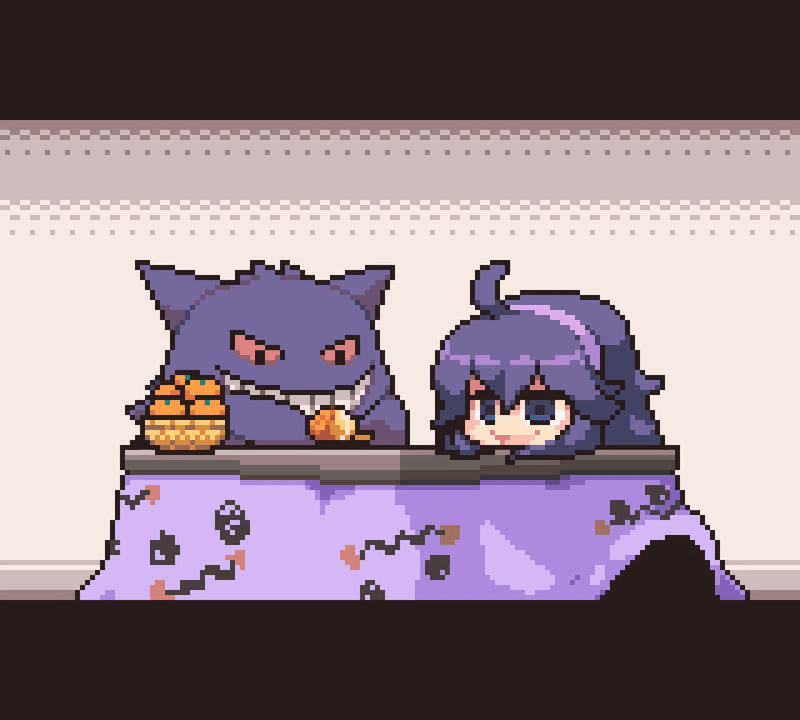 Permissions in this forum:
You
cannot
reply to topics in this forum
Who is online?
In total there are
11
users online :: 0 Registered, 0 Hidden and 11 Guests
None
Top posting users this month
Top posting users this week