Slayer

Thicc Boi


Joined

: 2016-10-29


Posts

: 706


Age

: 21


Location

: The Dance Floor

Member Info


Platinum Points

:


(7900/999999)




Tiers

:
Sat Feb 12, 2022 12:28 am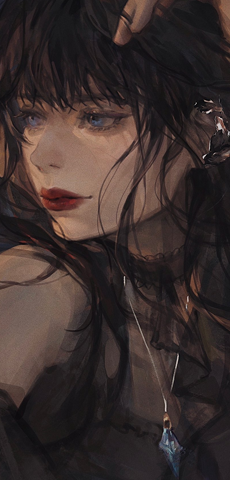 That didn't seem too hard nor unreasonable to ask of her given her position. However, her control of kido was rocky at best, which brings us back to the whole reason this conversation was even being had in the first place. Though through her mastery of hakuda, her control over her spiritual energy was actually pretty impressive given the fact that she can barely cast a spell. So, slowly, she brought her hand up to the ball in front of her, cupping her fingers around it and did as she was told.

It took a moment to figure out what to mold it into. At first, just a simple shape popped into her mind but was quickly discarded as a dumb idea. A floating cube didn't seem like it would help her, albeit quite a funny mental image. What she did know, however, was basic anatomy. Her medical experience coupled with her martial learning meant that she had to know the limits and inner workings of a human body to make it easier to break. And who better to model it after than her captain?

Thinking really hard, she tried to imagine a form of the ball which mimicked Liana in appearance, though with a more stylized, cutesy look to it. Not to say her captain wasn't cute already, but a more obvious form of it.
Sage

Lord of the Understream




Joined

: 2013-11-04


Posts

: 2340

Member Info


Platinum Points

:


(74095/100000)




Tiers

:
Slayer

Thicc Boi


Joined

: 2016-10-29


Posts

: 706


Age

: 21


Location

: The Dance Floor

Member Info


Platinum Points

:


(7900/999999)




Tiers

: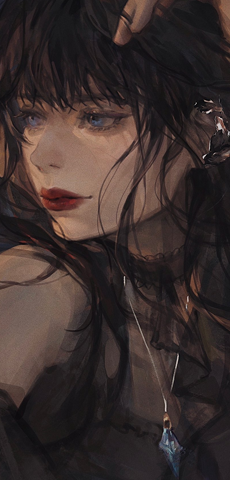 As Liana was speaking to her, Kokoko's eyes stayed fixed on the mini Liana. Part of her was frankly shocked that it worked, moreso expecting some kind of explosion, and the other side of her was just curious as to what else she could do. As if it was in response, the smaller captain would plop down on the palm of Kokoko's hands and stare back with it's dot-like eyes.

Safe to say, it was fucking adorable.

In response to whatever Liana was saying--Kokoko wasn't really paying attention by this point-- the girl would just nod. After Liana stopped talking, Kokoko would snap out of the trance she was in by the small idol and finally address the real Liana.

"Thank you Captain. I'll try to do my best and I'll keep you updated on how it goes. If I have any questions then I'll approach someone in the division so as to not waste more of your time." Following that, she would give a simple bow, one that the smaller Liana would imitate before toppling forward, and then take her leave.

That seemed to take care of the problem she had. Now it was up to Kokoko to put in the effort and time to fully develop the gift given to her.

[EXIT]

Permissions in this forum:
You
cannot
reply to topics in this forum