S.V.

The Gotei 13 Advocate


Joined

: 2012-05-29


Posts

: 2251


Age

: 30


Location

: Somehwhere, Someplace

Member Info


Platinum Points

:


(1570/100)




Tiers

:
Thu Mar 02, 2023 10:32 pm
KAMINARI HATAKEYAMA
Kaminari didn't see herself as very intelligent, so she focused her efforts on watching the area around them. Using her reikaku, she focused her senses to the surrounding area, relying on her two teammates to figure out what was happening here. If anything showed up, she'd sense it. Hopefully, they'd have a heading soon.
Nothing special happened before Beetle commented on following the footsteps. Simple enough. As long as the snow didn't start falling too heavily, the should be able to keep with it. Kaminari looked between Tento and Beetle, thought for a moment, and nodded. If that was all they found here, it was time to move on.
"Sounds good," Kaminari said and looked the direction the footsteps had been going. "Let's stay alert while we travel. Keep your eyes open, using your reikaku so we don't get caught off guard. If you don't mind, I'd like to stay at the back to focus watch on our surroundings... You two follow the trail, I'll follow you. That okay?"
END OF POST
Paradigm

Established Member


Joined

: 2022-10-03


Posts

: 331

Member Info


Platinum Points

:


(0/0)




Tiers

:
BLACKHORN
Large sphere-like eyes watched the hobbled-together group of Shinigami inspect the battle scene's aftermath from the safety of a large nearby tree further up the path of steps. These creeping eyes belonged to a lizard-like Hollow no bigger than a family-sized van, though the Shinigami wouldn't be able to tell either way due to its currently-camouflaged body keeping it and its spiritual presence all but undetectable. Blood fell from a large gash on its stomach, painting the snowy ground below a dark crimson.
Acideye knew it was only a matter of time until either these Shinigami or that
thing
discovered it. The Hollow begrudgingly counted its lucky stars that monster had been distracted long enough by others so it could hide in this tree. Still, it had to act fast. If it could get the jump on these Shinigami, who in its estimation didn't seem so tough, it could kill them and get away before the monster came back.
I'll take down the boy first, then the rest!
As it planned Acideye swiftly leaped from its hiding spot, still undetectable, and sought to land on and crush Tento with its full weight. Its reptilian body would be revealed only a tiny distance from its unsuspecting prey, and if Tento or the others were caught sleeping they would suffer the consequences.
RUN | END POST
Henrex

Tor'uk


Joined

: 2016-01-20


Posts

: 3950


Age

: 22

Member Info


Platinum Points

:


(419100/999999)




Tiers

:
BEETLE "06" YUUDESHI | FRAGMENT OF GOD
Through the entire process, Beetle had felt a sense of discomfort, like a collection of snakes were crawling and slithering all over her. She kept looking around, wondering why she felt like she was being watched -- especially in the direction where the trail came from. She looked to Tento and Kaminari, as well as the barrier that they had over them.
Tento was right, maybe it was best to follow the trail. Beetle's hand wrapped tighter around her Zanpakuto and quickly drew it, a simple tanto, though she could sense and see the invisible extended length, even if small. She gave a light nod to Kaminari, quietly moving to follow the trail. She kept a firm grasp on her Zanpakuto, ready to release it or use something else if need be. She still couldn't shake that feeling -- and following the trail only made it worse.
Then, she felt a sense of danger -- something was coming. In a blind burst of instinct, Beetle suddenly launched herself toward Tento, her hands suddenly sparking with blue spiritual power. Diving in front of him, she held her hands up and braced herself, letting her Zanpakuto fall to her side. All of a sudden, she felt a colossal weight pressing against her -- and she felt her legs and arms start straining almost immediately.
It pushed back against her as she struggled, trying to keep its weight from crushing her. She winced, before finally drawing her arm back to punch it away. Regardless, she would try and get it away from them, before quickly picking up her Zanpakuto again, keeping a firm grip on it, a moment's away from releasing it.
END POST
Ottozeo

Established Member


Joined

: 2021-01-19


Posts

: 356


Location

: Wherever the Thiccness is

Member Info


Platinum Points

:


(0/0)




Tiers

:

The Unrefined Paragon
As the beginning observation of the scene in the aftermath of this unknown battle ended. The puzzle pieces laid to bear, only requirement now was for them to be collected and pieced together. Step one of the pieces; where was these two hollows now when this fighting done? There were no signs to where they had led beyond this initial picture of the path. The footprints, the dried hollow blood, the echoes of destruction. That was all they really had, they could feel energy that lingered in this area, but sadly unnoticeable in the case of feeling where these creatures were as the three moved together.
Beetle looked ready, looking around on guard. There was most certainty a heavy uncomforted in the air earlier that was still present now. To the point she drew her sword. Tento would choose to keep his hands free, at least for now.
As they walked Tento tried to be somewhat aware. Keeping an eye out for strange sights and his ears for sudden noises. The radar in his mind metaphorically was not going off in a declaration of bursting or an active energy. So all he could do was actively use his physical tools while keeping his spiritual ones on auto-pilot. Drip....drippp....DRIP. It was sudden but it radioed to his ears, causing a slight twitch as the dark crimson blood from the hidden hollow somewhere touched the ground. Painting the white ground with a red snowy glow that mirrored that of a delicious snow cone. IT was coming! "HEY! Something is-", Tento tried to call out a verbal warning but it was already out. His voice speaking in good reaction but the lack of foretime in the call caused him to be late. Acideyes's swift movement came into view, leaping from its hiding spot. In the sound of shuffling feet, tossed snow, and creaking nature. Tento turned to the source to see Beetle before him. Blue energy clamoring her hands in a ready power of defensive reinforcement. A SLAM meeting her efforts as the colossal weight shook her legs and arms.
Beetle moved, meeting this hollows aggression with a counter of her own. Taking the moment she was pushed back to draw back a charged fist to punch this BEAST of a hollow. Tento would move, not being one to sit by. He would quickly move to try and cover Beetle as she went to pick up her Zanpakuto. Throwing out an kido spell, Hadō
#4
. Byakura from his left hand to aim at one of the hollow's legs. His index finger raising as a quick jolt of high density spiritual energy shot forward in a bolt of lightening from overhead of Beetle. Its power cut in half due to the lack of incantation.
Coding Altered From: [The Frost]
S.V.

The Gotei 13 Advocate


Joined

: 2012-05-29


Posts

: 2251


Age

: 30


Location

: Somehwhere, Someplace

Member Info


Platinum Points

:


(1570/100)




Tiers

: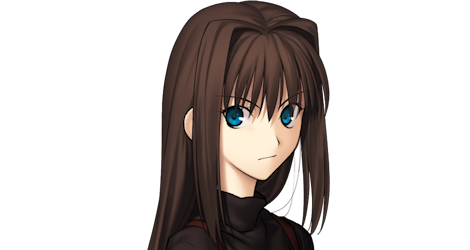 KAMINARI HATAKEYAMA
It was when they started moving Kaminari realized that there was something watching them. She looked around the area, trying to spot whatever it was. She even looked up in the air since flight was not out of the question, but the only thing that caught her eye were the drops of red staining pure white snow. As if on cue, or knowing it had been noticed, whatever was watching them made its move. Kaminari chose to head up the back for this reason, wanting a better vantage point. However, the hollow that attempted a body slam on her teammate was quickly countered by both of them. Beetle's instincts led her to protecting Tento, and his defense of her prevented either of them from being injured. Perfect.
"Bakudo Thirty-One, Rikujōkōrō." Kaminari said. She took the moment of Tento's attack to catch the hollow off guard. When he either dodged or was struck, Kaminari's Rikujōkōrō was there to nail him into place as six wide sheets of energy attempted to slam into the hollow's midsection, holding it still. She noticed the injury and connected that to the blood she had seen. "We should find out what it knows. That gash is likely a result of fighting with our mystery hollow."
END OF POST
Paradigm

Established Member


Joined

: 2022-10-03


Posts

: 331

Member Info


Platinum Points

:


(0/0)




Tiers

:
BLACKHORN
Acideye felt itself somehow lifted by a mere Shinigami, an aggravating turn of events for the Hollow. As it started to leap away pain struck its underbelly as Beetle landed a hefty blow. Realizing it had bitten off more than it can chew, Acideye jumped, narrowly dodging Tento's spell in the process, though it still felt searing pain on the side of one of its rear legs from the Byakurai.
The Hollow's globe-sized eyes angrily honed in on Tento, whom it now wanted to suffer greatly. Acideye let out a great
HISS
as it prepared to strike back at the Shinigami, when all of a sudden it noticed multiple sheets of glowing energy and, before it could dodge away, these sheets slammed into it's body. Though Acideye struggled mightily, it could not escape the witch's magic. Realizing it was stuck, Acideye immediately switched gears and its entire demeanor changed to one of a willing cooperator "Okay, I give up!
Hiiissss
I'll tell you whatever you want to know about the monster."
RUN | END POST
Henrex

Tor'uk


Joined

: 2016-01-20


Posts

: 3950


Age

: 22

Member Info


Platinum Points

:


(419100/999999)




Tiers

:
BEETLE "06" YUUDESHI | FRAGMENT OF GOD
As the Hollow leapt away, only to be boosted off after the punch, Beetle didn't waste time after she picked up her Zanpakuto, tightening her grip around it.
"Crunch, Ochibamaru."
The usual pep and cheer in her voice had quickly diminished as she spoke. Every word said was firm, commanding, and hardened as the release phrase immediately caused her sword to break apart, enclosing around her arm to form something similar to a horn beetle's...well, horn, and a bright red ribbon swiftly, yet elegantly wrapped around her arm and torso.
Despite her lacking speed, she suddenly kicked off from her position, blinking between her and the Hollow with a brief Flash Step, then suddenly being on top of it as the particles of energy began to die down, deactivating the NBM. She was thankful that she had been able to get the Hollow off without using anymore power than she needed. She kept her arm at the ready, the ribbon trembling lightly as she glared at the Hollow.
"You better. Size, looks, powers, where it went, what it wants, anything that you can think of. No detail isn't important."
Even though she had strained a bit while trying to keep the Hollow off Tento, Beetle wasn't exactly the happiest at the Hollow nearly assassinating Tento by turning him into tomato paste. Hazel eyes glared with seriousness behind the goggles, and she made sure to get a good grip on the Hollow. If it tried to flee, Beetle had more than just her Zanpakuto to make sure that it got its butt sat back down.
END POST
Ottozeo

Established Member


Joined

: 2021-01-19


Posts

: 356


Location

: Wherever the Thiccness is

Member Info


Platinum Points

:


(0/0)




Tiers

:
Sun Mar 19, 2023 10:33 pm

The Unrefined Paragon
A fast pace of movements and attacks. The crafted team representing the Gotei United and their representative divisions quickly acted upon the hollows appearance and attack. The study shield that was Beetles gallant shift of positions stopping it in its tracks alongside Tento's kido spell to push it back. It missed its target but did wonders in distracting the hollow, causing the six wide sheets of energy from Kaminari slammed into the hollow's mid section. It was a good thing too! It sounded pissed from that little blow to what of its legs. After a few seconds of struggling and thrashing, the hollow understood it would not getting out of this anytime soon. Changing approaches it seem, becoming the talkative type. A good thing for it as Beetle quickly made her presence made for him.
As he made his offer and Beetle gave a show of seriousness, Tento simply drew his sword, keeping his other hand pointed at the Hollow. Ready to apply a binding kido on it for extra service if needed. "I recommend. You speak fast".
Coding Altered From: [The Frost]
S.V.

The Gotei 13 Advocate


Joined

: 2012-05-29


Posts

: 2251


Age

: 30


Location

: Somehwhere, Someplace

Member Info


Platinum Points

:


(1570/100)




Tiers

:
Wed Mar 22, 2023 10:25 am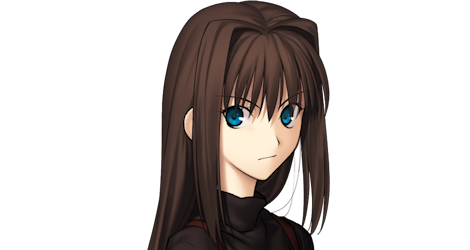 KAMINARI HATAKEYAMA
An impressive response by the team and the hollow was restrained. As it flailed about, Kaminari took a look around for anyone else, but saw and sensed nothing extra just yet. She still kept her reikaku focused outward, her senses sharp enough to pinpoint some of the smallest energies within the first one hundred feet.
Kaminari then took a quick look over her teammates. She stepped up to Beetle and gave her a quick look over. "You alright? No injuries?" Kaminari said. Once Beetle answered, Kaminari went over to Tento. "And what about you?" Kaminari focused most of her training on the aspects of kido, but did dabble just enough into healing spells in order to deal with minor injuries. She could not do anything big.
After getting confirmation from both of them, she turned back to the hollow, "You heard them. Spill." As the hollow talked, if either of them were injured, Kaminari would focus on getting their injuries taken care of. If there was no need, she stood silently and focused on their surroundings. "Great job looking out for each other."
END OF POST
Paradigm

Established Member


Joined

: 2022-10-03


Posts

: 331

Member Info


Platinum Points

:


(0/0)




Tiers

:
Thu Mar 23, 2023 12:46 am
BLACKHORN
To everyone else it might seem like Acideye's giant protruding eyes were moving as irregularly as they had been, but in this latest instance it was actually rolling them out of disgust. To it, these Shinigami looking out for each other was a sign of weakness and caused its stomach to churn. The Hollow had to actively refrain from struggling further just out of annoyance with its captors' empathy for one another.
"Okay okay, maggot Shinigami. It'sssss a Hollow but not a Hollow and it'sss gigantic. Bigger than me, much bigger! It has impenetrable skin and huge horns. It's mask isss-"
Acideye suddenly froze in place and became silent as a statue. Besides being able to camouflage itself, the other thing the Hollow prided itself on was its ability to detect the most minute and near-imperceptible vibrations in solid surfaces and the air. Acideye unfurled it's long snake-like tongue and sat for just a moment as it noticed...
something
. Something so minor these Shinigami were certainly unaware of whatever it was, but for a Hollow who had just felt this sensation a short time ago there was nothing more terrifying.
With all of it's might Acideye began struggling against it's captors, fighting with far more force and desperation than it had a minute prior. It's skin began rapidly changing colors as well and even Acideye's tongue and tail both began whipping about with enough speed and power to bring down telephone poles. Whether it was the monster or these Shinigami, Acideye did not intend to go down silently and while the three companions were still unaware of the impending doom it would take this opportunity to try fighting them off.
RUN | END POST
Permissions in this forum:
You
cannot
reply to topics in this forum
Who is online?
In total there are
10
users online :: 0 Registered, 0 Hidden and 10 Guests
None
Top posting users this month
Top posting users this week