Henrex

Tor'uk


Joined

: 2016-01-20


Posts

: 4081


Age

: 22

Member Info


Platinum Points

:


(419100/999999)




Tiers

:
BEETLE "06" YUUDESHI | FRAGMENT OF GOD
At first, she was concerned that the creature wasn't actually going to talk and it was just trying to buy time for an escape. But, as it started loosening its lips, Beetle immediately started registering the information, running the details through her head. In her analysis and thinking, she had inadvertently ignored Kaminari's inquiry as to her health. Frankly, aside from strain and pain in her shoulders and upper arms, she was fine.
The first detail wasn't that helpful -- being both Hollow and not Hollow, but the next one did provide some correlation. If it really was as big as this one was claiming, then it was probably behind the attacks and lasting damage on the town. Impenetrable skin -- did its mask offer greater protection than normal Hollows? Hollows would only die if their mask was destroyed, and if this thing had some special ability or trait to its mask that would allow it to essentially mimic an Arrancar's Hierro, that could pose trouble.
Big horns -- vague, unspecific, not helpful to some. But, for Beetle, she was already running through a list of anything that would constitute such a trait. Hollow appearances were often based around animals of some form, after all. Buck, goats, rhino, moose, anything that could be reasonably fitting and would give some form of identification. But, the routing and thinking quickly stopped as she noticed something: the Hollow had stopped talking.
It looked afraid, and it started to thrash and fight, trying to get away. Beetle kept a firm hold on it, a sudden surge of energy erupting from her hand. Acideye would feel its body start to burn and singe, as if being melted away by acid or disintegrated from where her hand was. Normally, it would take a decent bit of time to destroy living bodies, but, she wasn't aiming to do that. Instead, she was giving it a warning to stay in place.
It knew that something else was here -- and it didn't take long for Beetle to come to the conclusion that keeping it in place would only cause more damage. So, without a moment's hesitation, a sudden burst of explosive force erupted from the vents in the horn on her arm, launching it forward with tremendous force, augmented by the burst of force from the vents. A sudden scattering of autumn-colored leaves effortlessly flowed from the vents as well, a byproduct of her Shikai's effect.
She intended to remove at least one part of the problem before things became even more difficult.
END POST
Ottozeo

Experienced Member


Joined

: 2021-01-20


Posts

: 513


Age

: 26


Location

: Wherever the Thiccness is

Member Info


Platinum Points

:


(0/0)




Tiers

:

The Unrefined Paragon
Sword resting at his side and eyes trained on his target. Hand read to unleash kido if needed Tento spoke with a voice that completely contradicted the intense serious of his form as he gave a verbal response to Kaminari. The only real thing he was sensing was the power of the Hollow before him. Well, and the mighty strength of the two wonderful ladies besides him on this mission. Passively he was still paying attention, but no where to the degree Kaminari was nor did he have a sharp pin pointing radar when it sensing spiritual energy. That still needed refinement in his repertoire. "Thank you, I'm quite alright. Beetle acted way before that big guy could even get started".
Tento looked on at the hollow listening to its words. Throwing some out like the maggot comment and keeping others. A hollow but not a hollow? Was it some sort of mutation then? Held a different level of identity that caused it to act and go beyond? That would make sense with its reported focus of just attacking other hollows and not people. Was this Hollow more than the normal hollow than? It would make sense since this hollow itself was a bit stronger than the regular types. It was a wonder that made Tento curious.
It seemed that this unknown hollow was the giant creature they were looking for. This hollow right here fought it and survived! And so with this being the target of their mission, Tento listened with even more focus. Impenetrable skin. A hard defense from natural durability of some sort of ability. That probably meant that its mask was harder to penatrated. A...challenging thought. If its skin was hard to tackle then it could not be hindered and then its mask attacked. Add the size and likely strength that could wreck havoc and the factor of regeneration. Well, they had a mess on their hands if it came to a fight.
And that was if it did not have a specials ability that caused this. If this hollow had a division ability or a hazardous factor like the one in Africa, then they were REALLY in for a hard time.
Its fine its fine.
Whispered the two voices of Tento's zanpatuko said soothing its partner.
Remember, that hollow had weaknesses. Weak spots that you all were able to find eventually and focus on. Just bide your time and find it. Just need one of you to strike, true and fast when it is time.
Internal Tento smiled, giving a thankful wave of energy to the advice given to him. It was a true boon to have a zantauko. A friend and ally that could give wisdom and reminders.
Focusing back at the details at hand. Description. Vague as they were...big horns. A lot of creatues could be that. But just as the hollow Acideye was about to give something about this mysterious hollow's mask. A turn of events came. Stopping in its verbal tracks, Acideye had an overwhelming shift of fear as it began to thrash and fight. Bucking in a bull in a way as Beetle kept a firm hold on it. Smoke coming from her hand as a pulse of energy was felt as a forceful touch was given to Acideye in response.
Something was here.
Unsure of where but a likely idea of what. Tento kept his eyes on Acideye and Beetle as he attempted to focus more of sensing out the area around them. "Anyone got a read on where it is?", Tento quickly asked his teammates. After probing his question, Tento felt and heard the burst of explosive force erupted from the vents in the horn on her arm, launching it forward with tremendous force. The action immediately put Tento on guard causing him to tightening his grip on his sword. With a sudden motion Tento moved forward, ready to strike at Acideye if he attempted to get away.
Coding Altered From: [The Frost]
Seʀeɴוᴛy ♫

The Gotei 13 Advocate


Joined

: 2012-05-29


Posts

: 2377


Age

: 30


Location

: Somehwhere, Someplace

Member Info


Platinum Points

:


(1570/100)




Tiers

:
Tue Apr 04, 2023 10:27 pm
KAMINARI HATAKEYAMA
Seeing Beetle deep in thought, Kaminari looked her up and down to make a quick check. Beetle may have been ruffled up some, but nothing too bad. That's what happens when your instincts are to protect your team. Kaminari was impressed with that, especially since because of that movie, Tento was also just fine.
As the hollow talked, the tiniest ping at the back of Kaminari's mind caught her attention. She looked around, trying to pinpoint what it was she was sensing. She has always had a strong affinity toward the uses of energy, so she could pick up some of the finest specks of it. Still, this was proving at tad difficult.
Acideye began freaking out.
"Be on your guard," Kaminari said, looking out over the area.
In order to try and find it before it just popped up out of the ground, or fell from the sky like Acideye, Kaminari closed her eyes and focused all of her senses outward over the surrounding area, to the point where she wasn't hearing much of what was going on. She trusted her team to deal with Acideye, and she didn't want to be snuck up on again. So, she should be able to pick up anything in their area.
END OF POST
Paradigm

Established Member


Joined

: 2022-10-03


Posts

: 455

Member Info


Platinum Points

:


(0/0)




Tiers

:
BLACKHORN
Even with the proverbial knife at it's neck Acideye was still more confident about taking on this trio than the beast that had done in it's companions. After all, it hadn't revealed the secret ace up its sleeve which the Hollow figured would be more than enough to take down some measly Shinigami.
It's now or never!
thought the Hollow out of desperation as Beetle prepared to eliminate it as a potential threat. "Sssstupid Sshinigami! I'll kill you all with this, my true power!"
In the short seconds before Beetle would put Acideye down, a huge log suddenly fell from the sky and threatened to pierce the Hollow with its crudely sharpened end. Immediately after, another one would follow; evidently their thrower had figured the first might be deflected or destroyed by either the Hollow or Shinigami. This would prove a sound strategy as the second would pierce through Acideye's head unaltered, shattering its mask and killing it as a result.
At the same time as Acideye's death knell tolled, Kaminari would likely detect a powerful and dark spiritual presence at the nearby treeline roughly a football field's distance away. Soon after. all three would be greeted by the appearance of a hulking figure exiting the forest. The behemoth now walking towards them was a dozen feet tall, its massively muscular body dark like ash. Atop its legs and arms was metallic armor, with wickedly sharp cleaver-sized blades extending over its fingers, not resembling anything typically seen on Hollows. In place of a typical white and simple Hollow mask was a metal helm with great razor sharp teeth from jaw to nose, topped by two door-sized goat horns.
The spiritual aura radiating off the mammoth figure was just as Acideye had described,
Hollow but not Hollow
. In fact, particularly capable spiritual sensors might even convince themselves this is no Hollow at all, but an
Arrancar
. And yet, it did not resemble any kind of Arrancar even experienced Shinigami would have encountered before. On top of all the other strange elements surrounding this "Hollow" and the circumstances the trio found themselves in, it didn't appear to be moving aggressively towards the group. Instead it lumbered leisurely in their direction, wholly unconcerned with their presence.
RUN | END POST
Henrex

Tor'uk


Joined

: 2016-01-20


Posts

: 4081


Age

: 22

Member Info


Platinum Points

:


(419100/999999)




Tiers

:
BEETLE "06" YUUDESHI | FRAGMENT OF GOD
As her Shikai lunged forward to gouge Acideye's mask open, another sense of danger suddenly raced through her head. The ribbon around her body slithered behind her, wrapping around her arm and tugging her away, another burst of autumn leaves and air pressure from the vents of her Shikai carrying her along.
Just as she moved, a log suddenly fell down, impaling Acideye's head with enough force to generate an air gust that sent Beetle flying and rolling backwards, before coming to a stop. She quickly got back up, looking at the log. It was at an angle, and the end was sharp -- something was making trees into makeshift spears.
The ribbon quickly wrapped back around her chest as she looked up, seeing another hurtling toward them. Quick to act, Beetle stepped forward, leaping to meet the log mid-air, skewering it with her Shikai and splitting in two. Splinters and wood chips stung her cheeks and bounced off the glass of her goggles as she landed, taking steps back to return to the other two of her group.
The creature started to lumber toward their group, and as it came into full view, Beetle felt goosebumps skitter and slide all over her body. But, she knew that she couldn't let her concern and fear get the better of her -- this wouldn't be like when she fought in World War 4.
She wouldn't let anyone else die like 03, 04, and 05.
It wasn't concerned about them yet -- good, at least this bought her time to think. Nothing had been lying so far, it was absolutely massive. The cryptic hint that Acideye gave only partially made sense -- her senses weren't giving any kind of indication of this thing being a Hollow or Arrancar. What
was
it?
She was scared -- but, she turned to Tento and Kaminari, turning her head back to keep an eye on the creature.
"It doesn't see us as threats right now. What's our strategy? I can be the frontline tank and powerhouse. I can boost myself up to try and tear it apart, or latch onto it to disintegrate it, but that'll take a lot longer. What about you two?"
END POST
Ottozeo

Experienced Member


Joined

: 2021-01-20


Posts

: 513


Age

: 26


Location

: Wherever the Thiccness is

Member Info


Platinum Points

:


(0/0)




Tiers

:
Tentō Zefā | The Unrefined Paragon
Tento moved, taking a quick few steps back as he lifted his left hand. Forearm out and bent to cover a portion of his view. The hurled log crashing i to the hollow with a slicing thud before exploding into a splash of wood. The fabric pieces cloaking the clothes of all close enough yo where Acideye was. Tento lowerd his hand a shake knocking some of the material residue off. Well...looks like their target didn't want a talker?
Gazing up and turning did he now see the second log underway! Beetle, the ever present force of bubbly tenacity. Was already on the move to meet the earth job, cutting it yo pieces and letting the remainder fall to the ground. "Thanks". He said as she joined up back with them in her repositioning. His sword coming up to a sharp point out towards the approaching Arrancar as if to say halt.
Much like Beetle Tento felt the tingles and goosebumps on his body slither to the surface as the unknown enigma near. A subtle feel of power? Or the hungry itch of battle and strong beings that caused a very sharp and in all honesty concerning side smile to form on Tento's face. It wasn't quite like the Arrancars he had fought before, but most certainly different indeed!
"Heya big fella. You just gonna cause a splash and not introduce yourself and why you're here?", Tento said in a very laid back voice. His voice changing into a very light whisper as he spoke back to Beetle while listening and eyeing this massive piece of corruption. Distractions hopefully could be done to give time. "As much I hate the thought of no combat. Our mission isn't to fight outright. Answers are the key. Although.. if it comes to it I'll follow your lead, by blade or kido. It's gonna get a bite if it decides to mess around".
Light in the Dark | End Post
Seʀeɴוᴛy ♫

The Gotei 13 Advocate


Joined

: 2012-05-29


Posts

: 2377


Age

: 30


Location

: Somehwhere, Someplace

Member Info


Platinum Points

:


(1570/100)




Tiers

:
Fri Apr 28, 2023 10:04 pm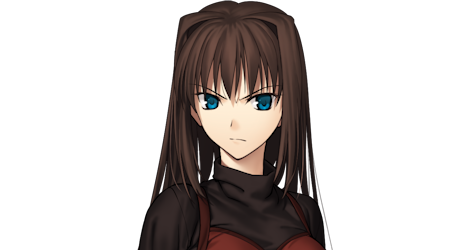 KAMINARI HATAKEYAMA
Kaminari's eyes snapped open. She sensed it coming, whatever
it
actually was. The unknown creatures presence was chilling. Turning her head toward the source of that strange energy, a shadow caught her attention, just above her eyeline.
"LOOK O-" Kaminari was cut off as the first projectile landed. Acideye was dead.
The large hulking creature that wandered from the treeline was an intimidating site, but did not match what Kaminari normally expected from a hollow. Was this mother fucker armored?! Kaminari clenched her jaw tightly, trying to think of a game plan here. Though it seemed to not notice, or care about their presence, would that change the moment they turned their backs? There wasn't an easy way to tell.
"Not entirely true," Kaminari said in response to Tento, "We are to find out how it stands out against other hollow, and that may be what gives you your combat. Any special abilities it has needs to be documented. And if we can, destroying it right here and now is exactly what we ought to do. If we can't, we gain as much intel as possible and get out of here a live. So, I can act as defense using kido."
Kaminari shunpo'd backwards about twenty feet, preparing herself for the upcoming battle. "Keep on your guard. Gauge it's strength. Do not rush in with your defenses down, and also... remember where your teammates are. Don't fire off something that hits another. Keep yourself aware of your surroundings."
END OF POST
Paradigm

Established Member


Joined

: 2022-10-03


Posts

: 455

Member Info


Platinum Points

:


(0/0)




Tiers

:
BLACKHORN
The ground seemed to rattle as Blackhorn walked across it unabated and unconcerned with the trio of investigators. It didn't care one iota about their presence, and made this clear as it didn't even turn to look at Tento as he spoke to it. Instead it lumbered towards Acideye's body, seeking to ensure the annoyance it had failed to finish off earlier was indeed a corpse. This was proven true as the chameleon Hollow's remains vanished in a cloud of spiritual particles.
With its prey finally dealt with Blackhorn's mission was complete, and now it stood still as a statue facing the Gotei group. Its unseen eyes, hidden beneath the heavy metal mask covering its face, stared in their direction. Its gargantuan body seemingly made of pure muscle didn't budge an inch as it remained still, perhaps daring the Shinigami to make the first move. But...why? Why was it seemingly challenging them now, when previously it had made no moves of aggression against non-Hollows? This question may linger in the air for Beetle, Kaminari, and Tento, who would receive no answers from the hulking beast standing threateningly before them.
RUN | END POST
Henrex

Tor'uk


Joined

: 2016-01-20


Posts

: 4081


Age

: 22

Member Info


Platinum Points

:


(419100/999999)




Tiers

:
BEETLE "06" YUUDESHI | FRAGMENT OF GOD
As Tento started to talk to it, she almost wanted to slap him -- fighting wasn't
technically
their objective, but with something as big as this, and seeming to wanting silence from anything that snitched on it, answers weren't something that she was too concerned with. She already very strongly doubted they were going to get anything substantial from it.
Right now -- for her, at least -- the goal was to get out alive and make sure that this thing wasn't a threat. All they had managed to gauge from it so far from the information Acideye gave them and firsthand experience, was an appearance, that it had a supposed ludicrous amount of defensive power, and that it both was and wasn't a Hollow. Only one of those things were really helpful in this scenario.
Given that the creature didn't seem too interested in answering Tento's questions, Beetle prepared her Shikai to attack again, the ribbon slithering from her chest to her arm. It was waiting for them to make a move -- and Beetle figured that she might as well gauge how "impenetrable" its skin really was.
Another burst of air and autumn leaves pushed the girl forward and into the air, using the ribbon to grapple onto trees and swing closer, build momentum, and aim for a single, precise thrusting strike with the horn-like arm to its head and mask. Even if it was blocked, air and spiritual pressure would ripple and rocket around them, causing the trees to shake. Were it to connect, it would feel like a tank shell suddenly impacted Blackthorn.
She had her armor on, and she probably could have put the accompanying helmet on too, but, she pushed the thought out of her mind. Right now, she just wanted to test out what it could do. Even if she doubted it would kill the thing instantly, she still had a few tricks up her sleeves ready, on the off-chance that she should need it.
END POST
Ottozeo

Experienced Member


Joined

: 2021-01-20


Posts

: 513


Age

: 26


Location

: Wherever the Thiccness is

Member Info


Platinum Points

:


(0/0)




Tiers

:
Tentō Zefā | The Unrefined Paragon
Hmmmm. Fair fair. Kaminari was right about that, their aim was to find out why it stood out against other hollows. Observation and interaction were the tools for that. And since they couldn't observe it fight or get anything more in another way; combat would most likely be the solution.
He wasn't sure about destroying it though. After all it was a hollow that only gqrmer other hollows. Heck it even was reported that it seemed to avoid harming human environments and didn't bother humans. Such a hollow was a tool for Shinigami possibly. If hollows got rid of hollows and a docile one got rid of troublesome ones. Then no biggie. On the other hand, they had a duty to cleanse souls and thus hollows. But if it wasn't harming humans or the balance why really bother?
If was a back and forth thought in his mind.
After his comments to the unknown hollow was ignored and the string of reminders from Kaminari came. Tento found himself standing blade drawn as he eyed the hollow. Truth be told it felt obvious of what she said, but given the situation. And this being a tight space it was good to keep in mind some details about fighting as a team. Especially with such a powerful opponent before them.
In the stillness of wait. Beetle burstes forward once again. Grabbing onto trees and easily moving before gaining momentum before throwing out a thrust towards its mask. As Beetle moves to do this attack Tento would quickly lend aid. Extending his left hand out to cast Bakudō
#9
. Hōrin. Using his index and middle fingers, to generates an orange-hued tendril with spiraling yellow patterns to ensnare and immobilizes Blackhorn's form. Aiming to cover ite shoulders and below in the kido entanglement
opponent as the tendril wraps around their body.
If this managed to be successful and not get into Beetle's way. Tento would speak the encanation of Hadō
#4
. Byakurai before letting loose a pulse of high-density spiritual energy through the kido binds. After casting this Tento would shunpo, repositioning himself to approach from the side.
Light in the Dark | End Post
Permissions in this forum:
You
cannot
reply to topics in this forum
Top posting users this month
Top posting users this week