Henrex

Tor'uk


Joined

: 2016-01-20


Posts

: 4237


Age

: 23

Member Info


Platinum Points

:


(419100/999999)




Tiers

:
YUUTO HISAKAWA | STORMSWORD
While neither of the men moved, their emboldened glares toward the other told stories spanning hundreds of years. He was someone who had nothing -- he was not of noble blood, he had no natural talent, yet he still fought, struggled, and clawed his way to the top. Love was found, love was lost, there was fear, there was heartache, and through it all, he fought.
That insult ignited a rage in him unlike any other. The whispers of a thousand tongues crept in the back of his mind, and, despite being physically unmoving, he ignored the voice. Yet, his anger was quick to begin dissolving as Byakuya's first comment registered. His eyes shifted, widening slightly in surprise.
The nobility's influence on the Gotei had been nothing short of foolish. They had roots in every crevice of the Soul Society, manipulating even the government and justice. It made for any noble to be properly tried by the common an impossible task. It was corruption to the highest level.
"...or putting people back in jail after they were released... Even the humans of the world of the living don't allow such a thing."
The hate in his heart had began to ebb, his fingers relaxing, only for them to suddenly dig into his legs with tremendous intensity at the revelation of that statement. The fabric of his haori and shihakusho risked tear as his eyes suddenly lit with rage. The usual silent, invisible spiritual power that the Captain boasted, for the first time in so long, suddenly, and briefly, erupted. That one line, while to most, being innocuous, not referring to anyone -- but, he knew the subject.
The woman who he still was trying to fight for her freedom. It was the sole stipulation for his return to the Gotei. He had fought for her freedom once before, and now, he had to do it again. Yet, it was something that he was not alone in. Not only had Saiko expressed her sympathies toward the cause, she sought to work with him to free her -- and now, it seemed as if there was one more who felt as such. However, he was quick to calm himself, taking a deep, quiet breath, before finally speaking.
"Lowering the divisions was a sensible choice to make. There were several divisions that had no necessity in being separate from others, and some simply held no firm purpose. It allows for a more focused set of groups, and it isn't as if the number we have is set in stone. The Eighth Division was created this year, after all."
The idea of a friendship with Arrancar was...confusing, yet, if they were a culmination of human souls, there, in theory, therein still lay the potential for them to be helpful.
"As for the Arrancar, while it is one of the more...questionable changes, in my eyes, the fact that one seeks to aid us is important. It is important for the Gotei and the Academy to use this information to better the world, to teach those who will become Shinigami about the creatures we tirelessly battle to keep the balance of not just the Soul Society, but all worlds."
He paused for a moment, his gaze turning to the cup he had set down. His fingers finally were relaxing once again, and his spiritual power eventually slipped back to nothing, silent and invisible once more.
"It is why I've been working on trying to get the subject of that...
predicament
out of prison. I did not know you held interest in her status."
END POST
Seʀeɴוᴛy ♫

The Gotei 13 Advocate


Joined

: 2012-05-29


Posts

: 2779


Age

: 31


Location

: Dumbfuck State

Member Info


Platinum Points

:


(1570/100)




Tiers

: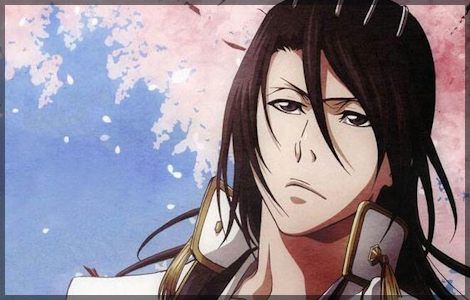 Byakuya Kuchiki
Byakuya was no fool. His insistence in keeping up on current events kept him as knowledgeable as he needed to be. Though not as vast as it had once been, he also had a network of Shinigami still under his influence. He often used them to gain information about events sometimes out of his reach. So, when he mentioned how Hime was unfairly treated, he knew exactly what he had done to ignite a fire under Captain Hisakawa. Good. The momentary burst of reiatsu proved Byakuya had hit a nerve, planted a seed he planed on nurturing. It also showed another thing: Captain Hisakawa was capable of losing control. Byakuya wondered how many outside of his walls probably felt that… It wouldn't be easy to hide, even in a brief instance.
Each comment he made, he knew would be replied to. Byakuya waited, observing Captain Hisakawa silently as he indeed commented on each one. This was Byakuya's way of measuring the current mindset of one of todays top Captains. Byakuya only cared about the original thirteen divisions to the degree he cared about tradition. Some traditions should fade to history. As for the Arrancar situation, Byakuya had no interest in pretending Arrancar were anything more than heartless monsters that needed to be exercised. It was the job of the Shinigami to do this. The mentioning of Hisana's doppleganger mentally intrigued Byakuya, however. Was that an attempt at finding a soft spot? Byakuya had no soft spot for that creature. True Hisana was gone, and this corrupt clone of hers was little more than a nuisance that fools thought would cause him to second guess himself.
"I don't," Byakuya said bluntly. "My interest is in the fairness of the laws that are enforced in Soul Society. Returning a prisoner to confinement after they were released is unjust unless new crimes were founded. Since there was no trial, I doubt that is the case. It seems she was unlawfully imprisoned, and I have no respect for such a decision. And your thoughts on the subject, Captain Hisakawa?"
End Post
Henrex

Tor'uk


Joined

: 2016-01-20


Posts

: 4237


Age

: 23

Member Info


Platinum Points

:


(419100/999999)




Tiers

:
YUUTO HISAKAWA | STORMSWORD
It was an almost nonexistent occurrence for him to lose the calm, cool composure that many knew him for. The kind, gentle man that greeted his subordinates with love and compassion was still human, above all. There were few ways to provoke his ire, but this was one of them. Hime was someone he cared for, someone he had spent countless time trying to help rehabilitate, finally earning her freedom, only for it all to be squandered.
It was enraging. But, he was biding his time. With the chaos in the world, he hadn't had time to arrange a meeting with Murasaki about the matter. However, it had proved to be a blessing in disguise. With this time, Saiko, and now perhaps Byakuya would take his side and help his cause -- both certainly powerful allies in that regard. Saiko, someone who had been in a similar situation to Hime, and Byakuya, a man bound by tradition and law, with a silver tongue in his own right.
"It is as you said, it was unjust to return her to confinement. I intend to vie for her freedom. That was one stipulation when I returned to the Gotei."
A small lie. It was true that one of his largest motivations was the potential to free her -- but, he knew that it wouldn't be an easy task.
"Hime Tatsumiya was manipulated by Kin and the Kokuryuteshi, swayed to treason with siren's song. Yet, in spite of that, I had faith in her desire to redeem herself. I walked the road of redemption with her, because nobody else would. Not once did she ever make me question my decision, and I still hold that same faith in her now."
END POST
Seʀeɴוᴛy ♫

The Gotei 13 Advocate


Joined

: 2012-05-29


Posts

: 2779


Age

: 31


Location

: Dumbfuck State

Member Info


Platinum Points

:


(1570/100)




Tiers

:
Fri Jun 16, 2023 11:29 pm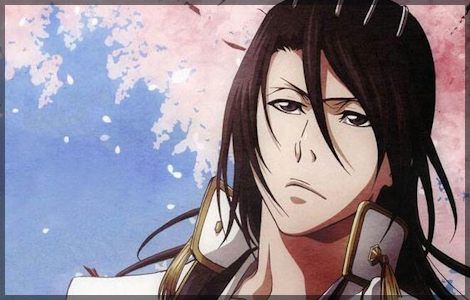 Byakuya Kuchiki
Byakuya had no personal ties to this matter. He merely finds the act unjust and a blemish on the organization he once fought with. If someone was released from prison, their time has been spent. A new "leader" should not be allowed to step in, and without any council outside of her own opinion, decide that one who had committed no other crime after being released deserved to be caged again.
"Good," Byakuya said. "You have my support in the release of Hime Tatsumiya."
Byakuya took a sip of his tea. A slow breath, and part of him inwardly relaxed. His mission for this unplanned meeting was successful. A very important seed had been planted, and would hopefully blossom beautifully. Only time will tell.
End Post
Henrex

Tor'uk


Joined

: 2016-01-20


Posts

: 4237


Age

: 23

Member Info


Platinum Points

:


(419100/999999)




Tiers

:
Tue Jun 20, 2023 11:52 pm
YUUTO HISAKAWA | STORMSWORD
To know that he had Byakuya's support gave him joy. Perhaps, with him and Saiko, they would be able to earn her freedom again. Yet, he knew that, even if they didn't he would not simply let her rot away in the quiet and the still. He would visit her for as long and as often as he was able, ensuring that she was never alone. A small, hopeful smile came to the Captain's face as the nobleman confirmed his support.
"Thank you, Lord Kuchiki."
Perhaps it was wrong for him to care so much about this. Perhaps his emotions, though tempered since the overwriting of his demon half, were still strong enough to blind him. Was he thinking too much with his heart in the situation? The smile faded as he retreated into thought, pangs of doubt clouding his mind -- but, just as quick as they came, he swiftly banished them.
He was done doubting himself. Whatever his heart felt was right, he would stop at nothing to seek it. Yuuto rose, bowing lightly.
"Thank you for the tea. I hope that we both may turn our students into exemplary Shinigami. Though, with Miyashiro and Tomoyuki having us as teachers, I hold little doubt that they will achieve greatness."
END POST
Permissions in this forum:
You
cannot
reply to topics in this forum
Who is online?
In total there are
52
users online :: 0 Registered, 0 Hidden and 52 Guests
None
Top posting users this month
Top posting users this week