"And I'm not going home. Not yet anyway."

Rin twitched at this, turning around and glaring at Narumi before he walked up towards him in aim to grab him by the collar. "You really want to know...? The only way to make you piss off back home is to tell you that I'm the son of Satan, I'm a half demon kid and if you think it's funny or weird or you don't believe me then you're wasting my time. I'm not someone who's going to cry about it and beat innocent people up or tell just about any person for that matter of fact..." He exhaled, he had to calm down before something bad happened. He didn't want anything to happen, not like that time years back... "I'll kill Satan and if you want to keep asking questio- ACHOO!!!" A full blown sneeze suddenly emitted from the boy, heading straight for Narumi's face. He couldn't catch a cold at a time like this...
__________________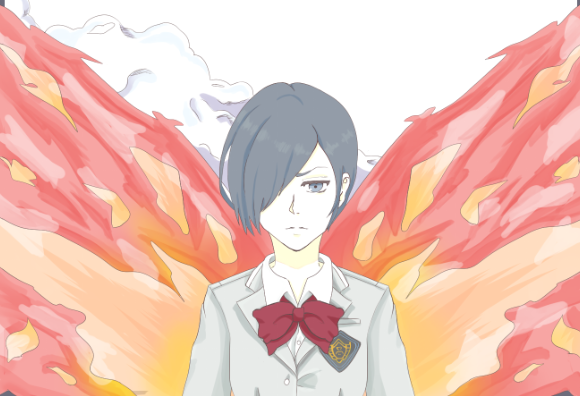 Hon Hon Baguette.
Taichou

神 Glorious Asian

Joined

: 2011-04-12


Posts

: 831


Age

: 26


Location

: Human Realm

Member Info


Platinum Points

:


(10/100)




Tiers

: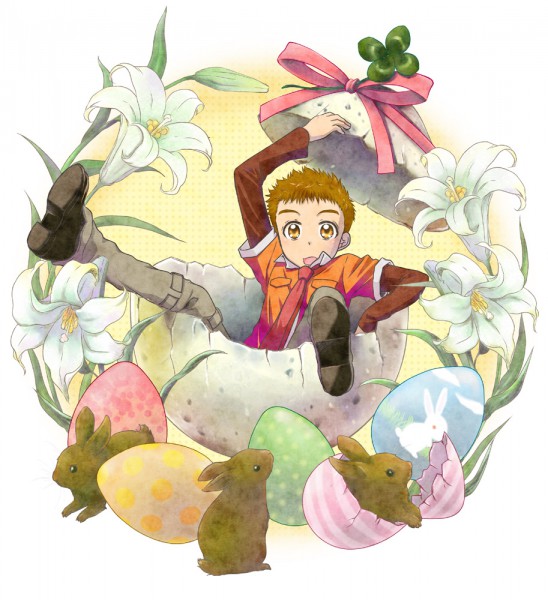 Narumi listened to what the boy had to say. It was needless to say that the boy was half-demon though as it was plainly obvious to the younger one. He just stared as Rin talked, the rain seemingly having no effect on his physical gestures, besides dampening his brown hair and darkening his clothes. He noticed that Rin was self-depreciating as he described himself as if he was some kind of monster. It offended Narumi. Slightly.

The mood was instantly destroyed as soon as Rin let out a mad sneeze, emitting a bolt of snot towards his way. The point-blank range didn't prevent Narumi from instantaneously burning away the substance with just his body temperature. He scoffed, a deadly smirk placing itself upon his renowned innocent face. As soon as the snot burned away, Narumi hopped a few feet in the air so that his knee was at Rin's head-level, then he swiftly threw out a kick straight at the boy's chest. The impact of it would've been strong enough to knock the boy back several meters, also through several trees before stopping.

"Let me tell you something," Narumi remarked, his eyes turning a fiery orange from his demonic affinity. "I'm also the same way." He wanted the words to sting at the boy's heart, trying to make Rin realize that he wasn't the only one that suffered through injustice.


The result of the sneeze completely fading from Narumi in a bolt of flames made Rin shocked. He didn't think any other person would have the power that he had or anything similar for that matter but then again, Rin had only recently learned about a few different races among loads. So meeting someone with the possession of flames of their own could be more common than the boy had anticipated.

"...I..I didn't mean to sneeze like that..I think I'm going down with somet--" The boy began only to be greeted with unexpected kick to the chest, possibly harder than any attack he had received yet. Well, to say the least, it didn't feel like this kid he had met wanted to hold back against attacks and he seemed to be the type to get pissed easily at the littlest of things. The boy flew suddenly a few dozen feet backwards, dropping Kurikara from his back and crashing through trees before landing on the ground barely conscious only lucky to of been that close to breaking a bone. "n..."

"Let me tell you something,"

The boy forced himself to look up slightly, his vision blurred from the impact of the attack, only barely able to make out Narumi although something was different about him...his eyes...

"I'm also the same way."

Rin blinked, Same way..? What did he mea-- He paused, looking back on the wet muddy ground he was lying on, not caring whether his clothes were stained with the mud now. He was a demon...too? No, that was impossible, wasn't it? "No...No your not..." He shook his head, wanting to deny everything.
__________________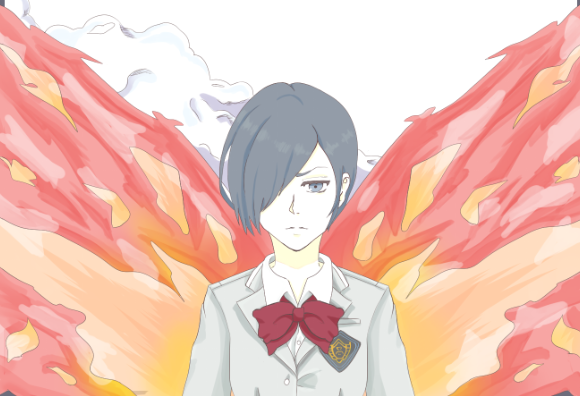 Hon Hon Baguette.
Taichou

神 Glorious Asian

Joined

: 2011-04-12


Posts

: 831


Age

: 26


Location

: Human Realm

Member Info


Platinum Points

:


(10/100)




Tiers

: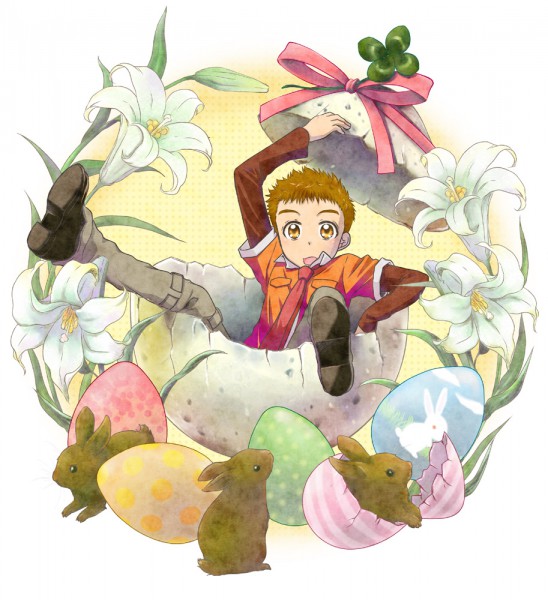 Narumi looked on with entertainment at the trail of treebarks being crushed at the impact of some teenage boy being tossed about like a raggedy doll. Rin left a trail of dust from where he was kicked, still flying through trees until he eventually came to a stop. The boy was already practically battered, from a single kick. Narumi was... not disappointed, but upset at the weak stature of the boy. Narumi could tell that Rin had plenty of potential but wasn't using it to his maximum level.

With a sigh, the fire boy rubbed his feet on the ground, willing to remain patient while Rin regained his composure. He was lying on the wet, muddy ground, with his outfit stained in brown and patches of green. What Narumi told the boy must've been quite a shocker, finding the expression on Rin's face to be awfully hilarious but also quite saddening.

"Yeah." Narumi pointed out quickly, disappearing and warping in front of Rin's body. "Just like you." His appearance should've been much more noticeable by now, the orange in his eyes literally burning with fire and his hair converting into a charcoal color. His skin became grayer, and his hands became larger, claws evident. "If not a demon..." Narumi muttered, gazing deeply into Rin's eyes. "Then what am I?"


Sun Apr 21, 2013 11:56 am
It had only seemed that for the boy, surprises and shocks had been most common for him recently that he wasn't quite sure that finding out about his own heritage so soon was actually for the best after all. He envied the humans that could live such normal lives and the ones that couldn't see such things like Hollows or simply didn't believe in those types of things. Now, Most people had seemed to know or hear about him more than he actually knew himself and it didn't understand why, he only wished to keep most things about him concealed from others but that seemed to be impossible from now on. If he hadn't run in to these types of people before, then why would he of only recently bumped into people like Narumi and others after he accepted Kurikara?

When Narumi appeared in front of Rin so suddenly, the boy had noticed his sudden shift in attire. Although his eyes were the main thing that stood out for the boy, his charcoal hair and light skin colour had also changed.

"If not a demon...Then what am I?" Rin looked deep into Narumi's eyes, not sure on what to say. "You're..." A frown overcame Rin's face. He didn't want to admit it one bit that Narumi was a demon but that maybe because he couldn't even accept himself. "You're Narumi....I...I know you're the same as me...But not that way..." The boy frowned once more, looking towards the ground. "You're running from something you fear and want to start afresh...Just like I do."
__________________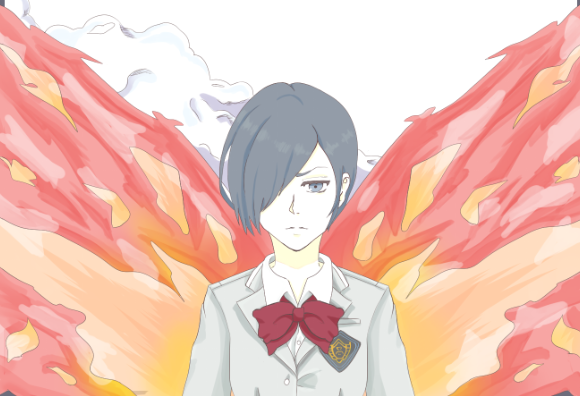 Hon Hon Baguette.
Permissions in this forum:
You
cannot
reply to topics in this forum