Page 1 of 3
•
1
,
2
,
3
Sage

Lord of the Understream




Joined

: 2013-11-04


Posts

: 2339

Member Info


Platinum Points

:


(74095/100000)




Tiers

:
The North God
"And you're sure about this? Like, he's still here? It's been a steamy minute for you after all."
Micaiah's feet scaled the final steps of the stairway to an old buddhist temple. Her eyes were focused on the temple itself, but behind her was one of the most incredible scenes on Earth, something that wouldn't be outshined by just anything of the other realms. For this reason, Maujuda's attention was separate, instead focused on the low hanging clouds whisking over the pillared mountains, and their green and beige tops peaking out in majesty. For the previous Demon King, this was a magnificent sight. It enraptured his attention such that he offered the girl no response.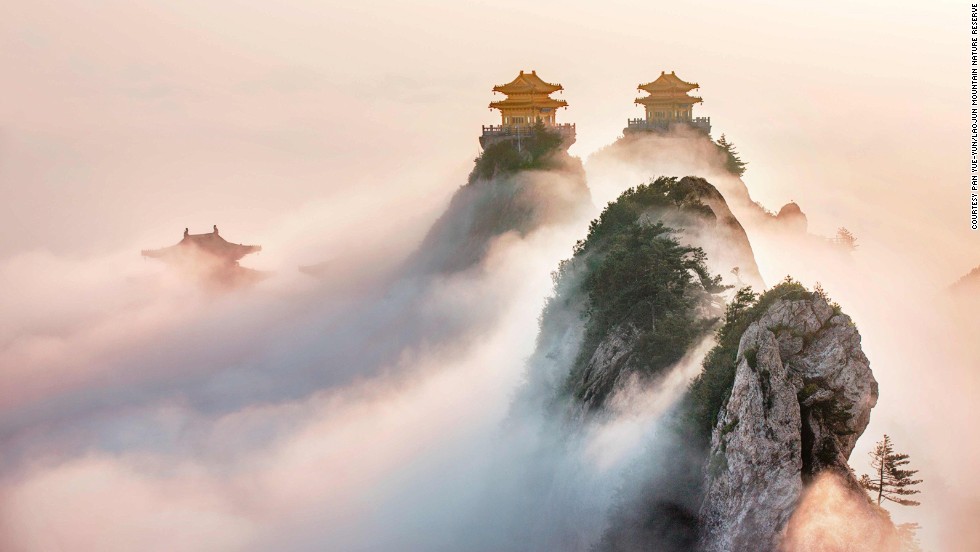 "Great talk, you're a really good listener Maujuda--I don't know if anyone's ever told you that."
Without any answer, Micaiah kept moving forward and into the temple. Her thighs were sore and tender from the unending climb; a bit shaky at the knees, but nothing a bit of elbo--knee grease and grit couldn't fix. What really helped to distract her from the pains was the flurry of imagination in the teen's mind. Maujuda said there used to be a demon who lived in the Tianzi Mountains of Earth's China. A bit of a wise man--er, wise guy was his specific terminology--there was a lot of things he knew and enjoyed talking about. Basically, Maujuda thought it was someone Micaiah might be interested in, and that if he was still there, maybe a couple millennia or more later, she should seek him out. Thus, in the girl's mind, a lot of wonder as to who this demon could be ran rampant.
Did they look demonic? If they lived in human societies then maybe not. Or maybe they just used a shifter appearance? How aloof and unconventional were they? Did it show in their appearance? Were they a wise man, or a
wise guy
? Better yet, did they really have anything interesting to talk about?
Micaiah's steps, maybe more accurately described as struggling drags across the floor, reverberated off the ceiling of the temple, very clearly announcing herself. Her motion forward came to a halt once a man was in her view, and in her eyes she was convinced.
There's no way, absolutely no way, a dude that looks like that, in a place like this, isn't the ancient demon dude. Cool. I'm glad he's actually here.
© S_E CUSTOM TEMPLATE
Rawk

God of Love


Joined

: 2017-05-11


Posts

: 4397


Age

: 25


Location

: The beach :)

Member Info


Platinum Points

:


(16000/1)




Tiers

:
Mon Mar 04, 2019 11:33 pm


Alex
Artist: - Song: - Word Count: N/A
China was alright. Alex didn't really have much of an opinion on it beyond that, he'd come to decide. The food was pretty okay sometimes, but that seemed to be totally random based on like, the fucking time of day. Sometimes it was the tits, sometimes it just blew total dick. The people were weird as shit though, that was a really big turnoff for him. Seemed like the government was a little too popular for his liking. Those Coconutshirt guys or whatever they were called were pretty overbearing in his opinion, so that was a big strike against this place.
But the views? Well, they were pretty good if you knew where to look. Alex, of course, had not known where to look, but he'd figured he'd find it eventually. Turned out he was right on the money as usual. Couple days of getting lost in the mountains, and eventually he'd found himself smack dab in the middle of some old-ass temple above the clouds. Pretty cool place, really, and it was scenic as all hell up there, so obviously his only option was to just start camping out there for a few days. He had plenty of supplies and shit, so he'd be fine.
He was a little confused, though, that he seemed to have a visitor, considering this place was beyond out of the way. But whatever, nothing wrong with a guest now and again. But man, Alex felt like he was just talking to everyone and their moms these days. He was pretty sure he hadn't really been doing a whole lot of talking the past couple years or so, but all of a sudden, here he was always just having chats. Super weird.
"Yo, what up. Welcome to my place, want a drink or something?"