Guest

Guest


The Silent Kuchiki
Takehiko had put a lot of time into developing his kido skills. Getting better at learning every aspect he could of them. He truly enjoyed kido to the point of almost being crazy. They made him think of the human world's wizards and things. Shinigami and Vizards who were good at them were amazing. Thus he'd come here today to a Division he'd not gotten to join yet. To request tutelage from the Lady Momo Hinamori. He'd done his study and she was a fiercesome kido master. One of the best the Gotei had ever seen. She could combine multiple kido like knitting together a fine sweater. So to him, it was like meeting an idol in a way. She and Captain Hitsugaya were respectively a fiercesome pair. The things you could learn by reading a book. It was a perfect match when it came down to it at least he thought. He couldn't help but walk around this place like a kid in a candy store. Sure he was a Kuchiki but he was a kid. Takehiko didn't often get to show his childlike wonder at things. He spent every waking moment studying to improve himself.
He'd watch members of this division perform kido with stars in his eyes. Smiling from ear to ear as though watching a magic show. Takehiko couldn't help himself since he did so enjoy it. Kido always had a fascinating appeal to him when you got right down to it. He didn't know why more people didn't come here and specialize in it. He enjoyed every single part of it from combat to healing kido. Takehiko took pleasure in learning before he shook his head. Shaking himself out of his childlike wonder reminding himself to focus. He moved on to Miss Hinamori's seated officer quarters. Knocking politely on her door as he believed manners were important here. Should he kneel on the ground prostrating himself to beg for lessons? He wanted to know what had to happen to overcome this wall. He wasn't a fiercesome expert at much these days. He did have a technique he picked up from training with Master Cho Zi. But it didn't help in combat situations though it did help elsewhere.
Now it was all he could do to wait for her with giddiness in his heart. This was for him like meeting an idol. Think meeting your favorite singer or actor, it was almost like asking for her autograph at this moment. So he was a fan of Momo and her skills that he'd gotten to read about. The reports he was allowed to see painted her as a very skilled kido practitioner. And truthfully he could see it as he couldn't help but want to dance around. He never wanted to change the way he looked at people like this. Their skills and expertize in kido made him want to see more. To see and learn what he could from them.
MWD

Seasoned Member


Joined

: 2016-07-24


Posts

: 1142


Location

: Merica

Member Info


Platinum Points

:


(115400/99999)




Tiers

:
Tue Jun 25, 2019 10:50 am
Enter the Shinigami
Artist: Carrotwine - Song: Dark Side Of The Road
It's been a long time since Momo's had time to relax in the soul society, she's been going around nonstop training the likes of Zunza in kido and she was glad of his current progress. However she'd received news about someone to train someone especially with the ongoing war happening around Europe, Asia, and many other continents while she would most definitely help out in the war effort she figured it'd be best to teach others who're rather interested in the art of Kido. That didn't surprise the shinigami much considering the fact that many would rather prefer to utilize magic into their fighting style instead of taking the close quarters combat approach which she herself didn't fancy.
She heard rumors about a person who was in search of knowledge about Kido and its mechanics, this made the girl happy as not only was this person interested and stocked about coming to her of all people to him but also the fact that he presumably was a Kuchiki. She never expected Byakuya to have another heir to his family name, regardless she was excited to meet the newcomer and give them a heartwarming welcome to the kido division and teach them everything she knows right down to the basics.
Momo would walk around the Second Division barracks and attempt to locate the person's spiritual energy, it wouldn't take long though after all it wouldn't be that hard to track down. She would then find the supposed newcomer and approach him friendly. Hello there. Welcome to the Second Division Barracks, my names Momo Hinamori. What brings you here young one? Momo would ask the small as her lips quirked upwards in a joyous smile.
__________________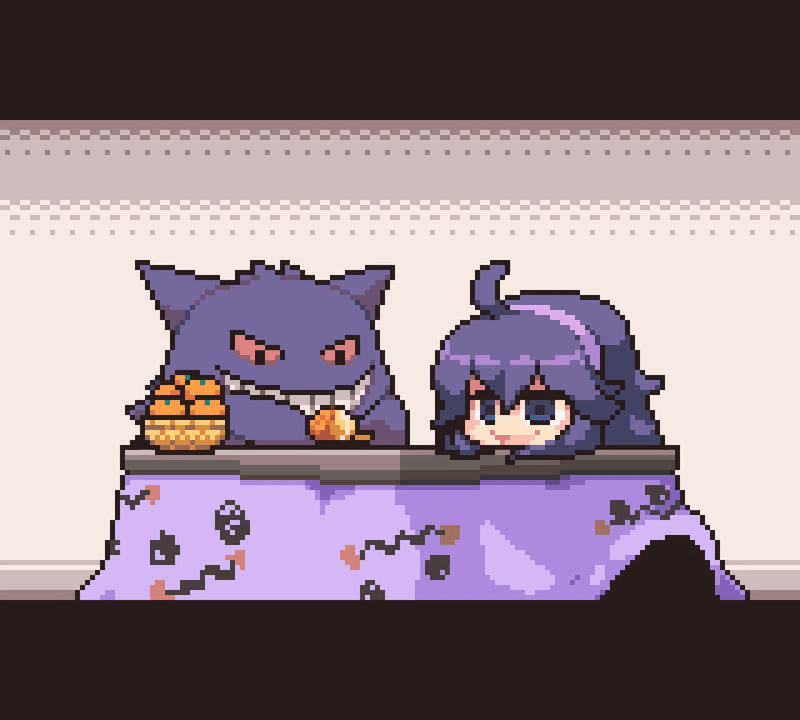 Guest

Guest

Tue Jun 25, 2019 11:04 am

The Silent Kuchiki
Takehiko's eyes about popped out as he almost wanted to squeal with excitement. This was her Momo Hinamori, the legendary Kido user. She was more amazing in person. Would it be weird to ask for a lock of her hair? Wait not hat was a creepy fan reaction. He tried to find words as he swallowed and wanted to geek out. Takehiko again had a lot of respect for refined kido users. He had to be careful how much excitement he showed around his uncle. Often times containing his childlike nature around knew. His smile was wide as were his eyes as he tried to contain it himself. "I uh..hm...I came to ask for your guidance in learning the finer points of kido." Takehiko said not sure to bow or perform ritual offerings at this point. He wasn't the most social expert in the world. So meeting some he respected and idolized was rough enough. Translate it into the fact it was a girl which he already had trouble with. Takehiko's record with women so far was confusion ten, smooth zero. He was a noble so he didn't know exactly how to do this stuff.
" Oh right, introduce myself...My name is Takehiko Kuchiki, it's really nice too met you, Miss Hinamori. " Takehiko must have seemed like a kid in the candy shop to her. He couldn't help it in truth his excitement was a natural reaction to the awesomeness before him. Takehiko held innocence and perhaps naivety about this sort of stuff. Talking to girls was already a weak point, add in the fact he saw her as a pinnacle of kido usage. You would have a recipe for an awkward boy moment. Completely unsure of how to handle the situation before him. His uncle was smooth and calm, could talk with coldness and icy calm he wished he had. But Takehiko was on the other end of the spectrum of most Kuchiki. He didn't try and hide his genuine happiness and excitement. He wasn't a genius or especially skilled at anything really. He had some above average marks in kido and hoho. But that was all he had to his name not specializing in fields like Zanjutsu or Hakuda.
MWD

Seasoned Member


Joined

: 2016-07-24


Posts

: 1142


Location

: Merica

Member Info


Platinum Points

:


(115400/99999)




Tiers

:
Tue Jun 25, 2019 11:42 am
Enter the Shinigami
Artist: Carrotwine - Song: Dark Side Of The Road
"It's nice to meet you Takehiko. Momo couldn't help but smile happily at the boys shy behavior towards her, I mean who wouldn't be after being able to train with one of the experts on kido personally? What made it even better is that the boy had a bright and witty personality which she enjoyed heavily. She would then extend her hand outward waiting for the boy to give a nice handshake for a few seconds before stopping.
"Follow me, I want to know more about you before we begin." Momo would gesture the shinigami to follow her around the barracks, he would see various academy students ranging from young to old practicing kido at some targets. Many would get a complete backfire as the kido would explode right into their face causing a small smoke to erupt whilst others got a hang of it and blasted the targets flawlessly. It reminded her of when she was an academy student, seeing Renji attempting to do so only to have it backfire brings a smile to her face. Regardless, she wanted to ask the boy a few questions before training could commence.
"Firstly, what motivated you to learn kido in the first place? And what are you hoping to achieve after this session in terms of long-term goals?"
__________________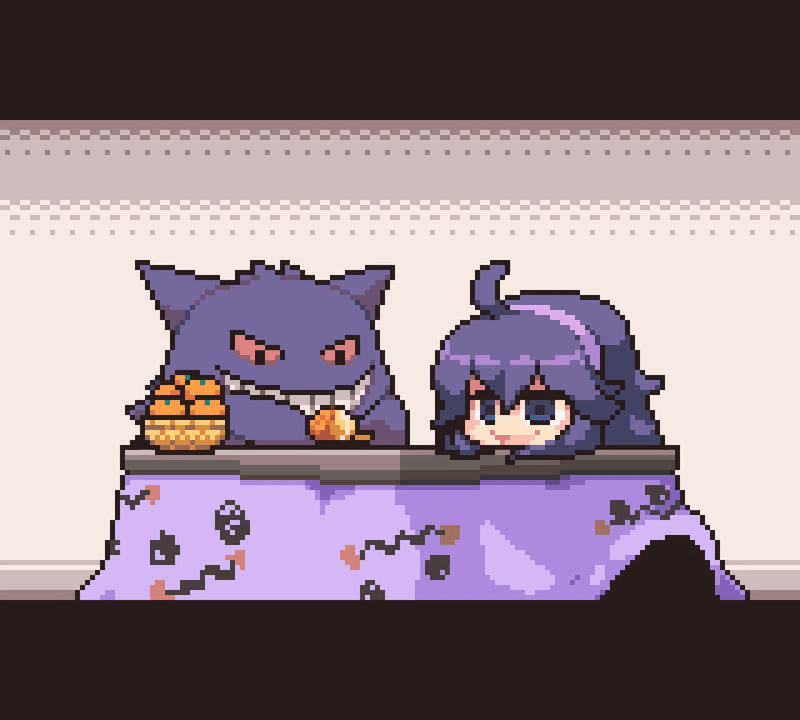 Guest

Guest

Tue Jun 25, 2019 12:10 pm

The Silent Kuchiki
Takehiko was surprised by the offer of a handshake but took it. Shaking her hand shyly as he got a bit more nervous. He followed her now as she asked him what got him into kido. She wanted to know where it began as he brought his hand down a bit. Lowering a scarf around his neck a really ugly scar as was shown to her. It was directly on his throat indicating an injury of some magnitude as smiled sadly. "I got hurt really bad by doing something I shouldn't of. When I learned about medical kido. I got into other kinds and became fascinated by it. Though I am a bit limited with what I can do at the moment." He said softly as he recovered his injury. Takehiko had studied medical kido but realized he wanted to know all of it. Healing was good, but learning to protect with barriers and other kido was as well. He just didn't hold the enthusiasm towards swordplay others did. He found the feeling kido spells leaving his hands or incantations to be more fun. He was able to perform a majority of one through ten with or without them now.
But he did find his lack of strength depressing though as he didn't know how to improve himself further. Exercises like the students did help him improve in vast quantities. But something like a wall prevented him from passing by where he wished too. Takehiko trained very hard despite being from the Research Division. He was going to request a transfer in the future when felt ready. Besides he could still be helpful within that Division. Takehiko wasn't sure in what regard though he could sow a helpful seed. His shyness did remain and so did his eyes lighting up when he saw them performing kido. Some of which he'd not seen yet had him amazed. Looking at the name and almost wanting to write down notes. He absorbed knowledge like a sponge and was hungry for it. This was something Takehiko clearly was a passionate one about. Taking what he learned and growing considerably from it. He'd been a weak failure in his days at the Academy. Not good at anything or showing growth.
Didn't even have a zanpakuto passive really. His sword remained nameless and so he went on tons of journies to learn. Still, he was being guided by the Momo Hinamori. "Miss Hinamori, what made you get into kido? Almost like a fan asking a question of their idol he couldn't resist. Wanting to know what made her decide to get into kido. Though he worried he overstepped his bounds as a student.
MWD

Seasoned Member


Joined

: 2016-07-24


Posts

: 1142


Location

: Merica

Member Info


Platinum Points

:


(115400/99999)




Tiers

:
Wed Jun 26, 2019 10:49 am
Enter the Shinigami
Artist: Carrotwine - Song: Dark Side Of The Road
"What got me into Kido? Well after the past four hundred years being friends with Toshiro and attending Shino academy with him along with Renji. I couldn't really grasp the idea of zanjutsu since I didn't think it fit myself as a whole, that's why I chose Kido. It was within my comfort zone and whilst fun took hard work and dedication." Momo responded as it was a truly honest answer, besides she wasn't much of a close quarters type of person, and her zanpaktou spirit generally reflects that while Tobiume will use zanjutsu when needed she rather prefers to strike from afar to gain a competitive edge over an opponent.
Momo would then listen to Takehiko's words of his discovery of Kido and his incident he was involved in, she didn't want to get involved in the boy's personal business so she decided to keep quiet and listen once more. It was time to get started with the training as Momo would escort the shinigami to a more secluded area where they can practice in peace without disruption of others.
"Wait here." She would say to the shinigami as she would take a few minutes to get a few practice targets and place them a few feet from across the room. Then she would go back to give the two of them a few sandwiches and some tea while they discuss, "I figured coming all this way made you a bit hungry, so I brought you something to fill you up." Momo politely gave him a sandwich with a cup of hot tea to calm himself down or a fresh batch of water if tea wasn't his thing.
Regardless, it was time to test the boy on his knowledge of kido.
"Now..since you are passionate about learning kido I must ask you a few questions. What are the three main types of kido, what does each one do, and finally what's the one thing all kido users must do to make the spell more powerful." She awaited for the boy to answer, taking a sip of tea in the process.
__________________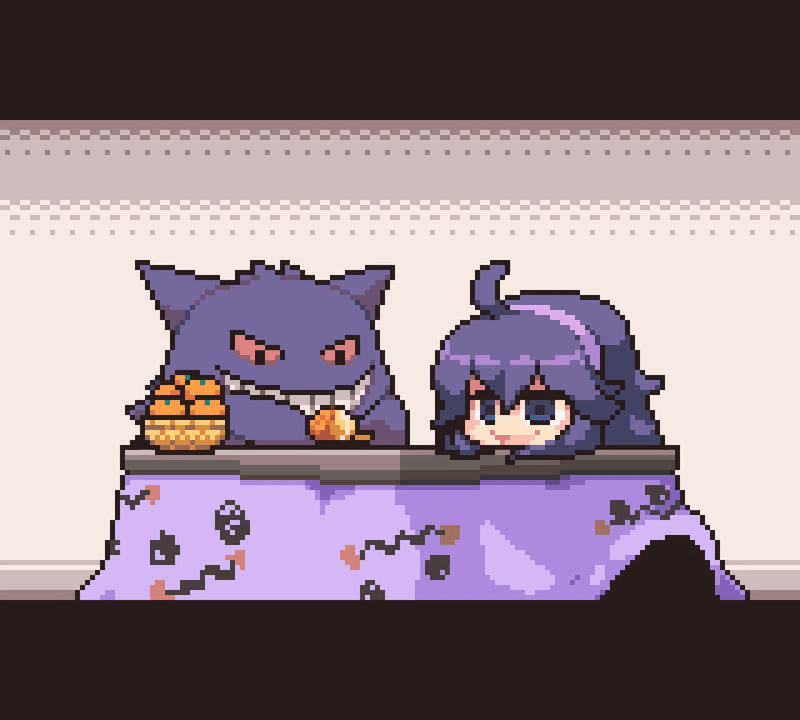 Guest

Guest

Wed Jun 26, 2019 11:04 am

The Silent Kuchiki
He'd not eaten in a while and didn't know how to respond to kindness yet again. Takehiko smiled a bit as he was a nerd in this aspect. He knew the names of more advanced kido but wasn't able to perform them. Even had a bit more knowledge in areas that most wouldn't expect. He was hungry and loved kido so it only stood to reason. "First you have Bakudo, which helps with Barriers and Seals. " He said softly as he took a bite swallowing as he had kido in mind when he said the word. "After that Hadō, which also leads to the Gisai Hadō. Mostly used as damaging spells in combat. Gisai Hadō, however, requires sacrifice in order to use." He didn't know all the details but had studied relentlessly on the books. She could call him a nerd if she wanted as he continued finishing his sandwich. Takehiko knew the last brand well by name as he intended to further develop. He had the conviction to become a trained healer among the Shinigami. He could relate to her with zanjutsu not making sense.
"Finally we have Kaido or the healing arts. I myself have one under my belt at the moment. These are used as suggested for healing or cleansing the body. " He said as he held a hand outwards and a small green needle formed in his hand. He could explain the technique to her if she asked but that was her call. "When using a kido incantations will give it power, however, there are techniques I've heard and read about. Which the chant is altered in some cases providing additional benefits. Or decreases depending on the nature of or not using the incantation. " Takehiko if one thing did his research on the subject. But his problem was he wasn't about to blindly go try and execute a higher kido. He also didn't know the finer points when it came down to kido in general. Like he could only execute ten of them from each school of use. Bakudo and Hadō were easy enough and Kaido wasn't bad. He knew them well enough due to his intense study of the art.
Takehiko had ideas but didn't know how to use them or execute them. Training with the mundane healer leads to the creation of his Kaido needle technique. This didn't contain combat purpose as it was meant to restore. Though the needles were used with very precise and granted control. They never entered his mind for a single moment to use them to harm another soul. Takehiko just didn't really want to be that. He believed his duty would be to stem the flow of blood. But learning kido in all forms was important. Bakudo and Hadō, may not have a lot to do with Kaido some think. But he believed that all aspects should be observed to truly understand it. Takehiko also found any information available on kido like a bloodhound.
MWD

Seasoned Member


Joined

: 2016-07-24


Posts

: 1142


Location

: Merica

Member Info


Platinum Points

:


(115400/99999)




Tiers

:
Enter the Shinigami
Artist: Carrotwine - Song: Dark Side Of The Road
Looks like someone's been doing their homework. Momo said as she was completely surprised and flabbergasted that the child at such a young age answered every answer correctly, and without a hint of hesitation or second-thought she knew there was something special about him. But what did she expect, after all he was part of the Kuchiki family and she assumed Byakuya got him into hitting the books instead of goofing off like other shinigami would with their captain. Regardlless the girl smiled and waited for Takehiko to finish eating, after that they would get right back into the meat of things which is demonstrating his kido skills on the sets of targets she placed early and give a critique of not only his posture and remembering incantations but his currently energy output.
Standing up Momo would give a quick stretch before looking at takehiko with another smile only to glance at the targets once again. "Now Takehiko, its time to show me what you got. I want you to use any kido spell you currently know on that practice target right there while I watch from the sidelines."
"Then after that I'll give you a little sparring session to see how well you can use kido in combat situations, don't worry though I'll be gentle." Momo couldn't help but smile and give the boy a thumbs up and shouting "Do your best!" to give him a bit of encouraging words as her zanpaktou spirit Tobiume materialized for a brief moment to see what was going on.
"So this is the new kid huh? Doesn't seem like much to me" she commented with a shrug to which Momo responded back with "Come now Tobiume, give the boy some time. I know deep inside he has the potential to become a great kido user someday, he reminds me of myself in a way."
__________________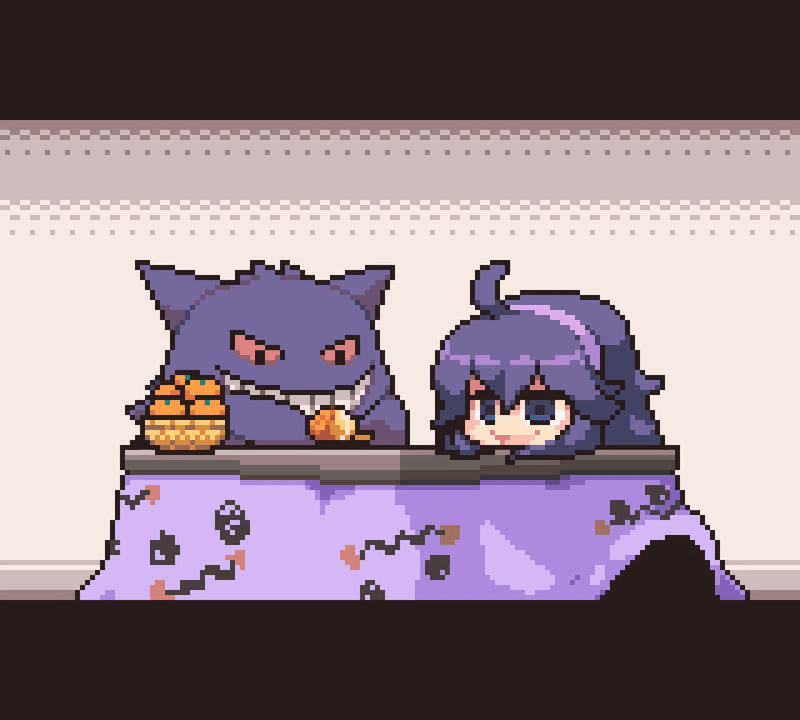 Guest

Guest

Thu Jun 27, 2019 11:52 am

The Silent Kuchiki
Takehiko's body stood up as he inhaled a bit controlling his breathing. Kaido wasn't really what he'd come here for. Takehiko knew in his mind the problem with him existed in a different location. Within his use of other kido and that was what he wanted to hear. Bringing his right appendage out as he gestured towards one of the targets. Index finger pointing towards one as he finished the incantation smoothly. "Hadō 4, Byakurai." Crackling blue lightning emerged from his finger. Firing towards the target with a massive blast from his finger. The target in question if nothing interfered would be struck center. Sadly in terms of Hadō, he only knew one more. Saying the incantation he once against gestured and this time Hadō One came out with a pulse. Pushing against the target as he decided to move on. He could do eleven technically but not well. Due to the energy cost, it was risky for him and that was the problem. Takehiko exhaled softly as he brought his hands forward slowly a crackling rope began to form. Yellow energy in form as it moved towards its target.
The binding had been successful as he moved on after that. Bringing a hand up he showed her Seki as a small blue orb appeared on the back of his hand. His breathing had gotten a bit more heavily as he'd performed so many kido in tandem. His hand raised and he drew a symbol slowly as he showcased the use of Geki finally. He knew the incantations for all of them, he wanted to impress her so he walked forward. Making sure to use this he guessed as the final piece of his showcase. Was he trying to impress an idol in this attempt? Of course, he was and willing to expand a ton of energy to do it. Tsuzuri Raiden was the kido he'd figured out as he put a hand on the dummy now. Letting the energy flow through him into it as he exhaled a breath. Sweat dripping down his forehead and body as he exhaled. Takehiko loved kido the feeling of when it left the sound of incantations. He was a spell nut in this case.
Shaking his head left to right he acknowledged to her that was it. He couldn't go any further without harming himself. His current skill level didn't allow him to perform higher. Not to mention Takehiko lacked a large sum of spiritual pressure yet. He didn't have access to the reserves of Momo or Byakuya. He only had the amount present to him as he felt himself wanting to just fall over at the moment. He'd just used several incantations and bakudo, Hadō, not even bothering to stop at ten like he should of. Takehiko didn't have anything else to show her as he'd used everything within his skill set. He'd worn out the last bit of energy he had left within him to show her Tsuzuri Raiden.
MWD

Seasoned Member


Joined

: 2016-07-24


Posts

: 1142


Location

: Merica

Member Info


Platinum Points

:


(115400/99999)




Tiers

:
Fri Jun 28, 2019 10:22 am
Enter the Shinigami
Artist: Carrotwine - Song: Dark Side Of The Road
"You're doing great! Keep it up" Momo yelled courageously to Takehiko as she examined the boy's use of the Byakurai the crackling blue lighting was able to hit the target without any issues as the binding began to wrap around like a snake coiling its prey into submission. What took her by surprise was the combination of both Geki and Byakurai kido spells to give an amazing presentation for the shingami, his hand movements and incantations were too a tee.
And while his enthusiasm and commitment to impress her was a bit jarring but that's too be expected with those who have someone to look towards as an idol. However her face was alarming as upon closer inspection she could sense that not only his spiritual energy was diminishing rapidly but his body language was changed drastically there was a tightness in his throat his lungs felt heavy and elastic and rather than contracting for another breath it sagged not to mention the sweat dripping down from his body was enough to make her stand and come to the boy's aid.
"Hey there, don't strain yourself so much. I know you want to impress me but I'd rather you go at a pace where you feel most comfortable. Momo said as she revealed a rag and placed it upon the shinigami's head to help him cool down. Besides he seemed like he was almost about to faint, so it'd be smart to just lay him on a soft bed so he can get some rest then they can resume training. "We'll take a quick break okay? Then we can resume once more, don't want you dying now otherwise byakuya would kill me. Momo chuckled nervously as even she was no match for byakuya in terms of raw power and his demeanor would probably not tolerate her excuses.
__________________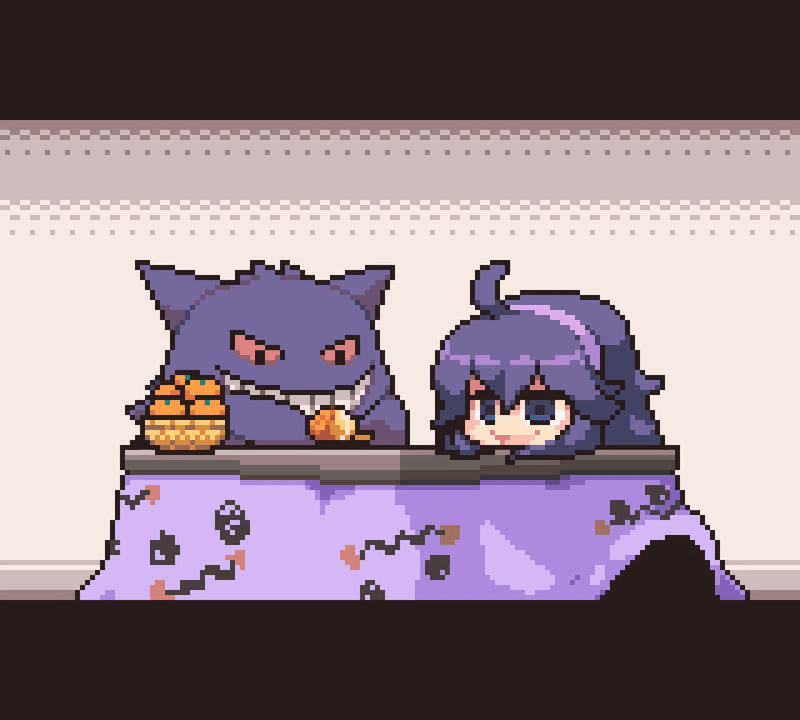 Permissions in this forum:
You
cannot
reply to topics in this forum
Who is online?
In total there are
23
users online :: 3 Registered, 0 Hidden and 20 Guests
Lillian
,
Rawk
,
Waffles
Top posting users this month
Top posting users this week