Caesar

Starter Member


Joined

: 2020-05-08


Posts

: 24

William apparently got pretty lucky here as the main event ended with only exhaustion and a minor gash on his left arm which bled decently but certainly not enough to bring him down. At the same time the enslaved spirits seemed to sputter and fall defeated upon the grassy earth below. William first blinked a few times in surprise before centering his sight on his assailant. She seemed surprised from this series of events as well, indicating the faltering of her unique ability was unexpected to her. Not wanting to have to beat up a girl like her, clearly already exhausted, in hand to hand combat William aimed his Spirit Weapon at her and shouted "Hey, stop where you are! Why do you rush to your death so willingly? You don't have anything to live for?!"

Even with depleted reserves of energy William knew he could muster enough power for one or two more good shots which against someone without special abilities and tired already from battle would almost certainly prove to be enough. For this reason he stood his ground and kept his aim on his would-be attacker as she made it first a quarter and then nearly halfway across the large gap between the two, a gap he had enlarged by repeatedly stepping back throughout their battle. Hopefully she would acquiesce and give it up before allowing a limb to be sawed off by his projectiles.
MWD

Seasoned Member


Joined

: 2016-07-25


Posts

: 1142


Location

: Merica

Member Info


Platinum Points

:


(115400/99999)




Tiers

:

Ghost Freak
Yasuko Ishikura
Song: N/a STUFF - Artist: N/A STUFF - Words: N/A


The girl just stopped as she just snickered about risking her own life not realizing the consequences of death only a few feet in front of her. Realizing the predicament she's in the decision to just go out head first was a idiotic thing to do. Especially since her powers dissipated earlier. She stared at the man with a neutral voice.
Have you ever thought about death? Death has no subjective meaning at all. It will come to other people, but never to me. Of course, I know that I am going to die. Death means the end of my future. However, as long as I am alive, I will be living toward that future possibility of no longer having possibilities.

Each of us is born facing a wall. From that moment on, every step we take is towards it, no matter which way we turn. There is simply no other direction to take. Like a fun house mirror, the wall of death show us our living fears and distorted images of ourselves. All we see when we look at death is a reflection of our own lives.
She shrugged her shoulders and crossed her arms waving one hand nonchalantly.

"Now if you choose to kill me by all means i'm not stopping you. Let that linger into your mind." The girl just waited, not moving a single inch waiting for the man to respond, the question is though would he be willing enough to kill someone so young?

Caesar

Starter Member


Joined

: 2020-05-08


Posts

: 24

William didn't expect his assailant to go off on a tangent the way she was doing. He may have asked her a question but it was one in his experience people would either answer yes or no and get themselves killed or flee immediately. In this case the girl chose to answer and actually rethink her present predicament which is exactly what William had hoped for her to do. At least now they could stop for a breather and acclimate to the situation.

Her response was one of confidence in the face of death having already come to peace with such inevitably. Yet she stopped in her tracks when she apparently realized just how close to dying she had come. Thus William deduced she may be comfortable with the idea of dying but didn't want to actually be killed. Interesting he thought to himself. Her challenge for him to kill her wouldn't go unanswered as William ever so slightly loosened his grip on his Spirit Weapon's trigger and lowered it a few inches. While he could still fire off razor sharp discs at any moment by relaxing slightly he could send a message through his body language.

This message would be one of peace. "Why would I kill you? I told you to stop, you stopped. You don't want to die, and I didn't come here to kill random people. Taking another life ain't such a big deal to me but if I don't have ta then I won't. Now since you didn't give me a chance earlier, lemme introduce myself. Name's William, of Namibia. You?"
MWD

Seasoned Member


Joined

: 2016-07-25


Posts

: 1142


Location

: Merica

Member Info


Platinum Points

:


(115400/99999)




Tiers

:
The man introduced himself in a polite manner, and despite him used to killing people he seemed to have morals Understandable to say the least, as not everyone wants to take another's life in fear of scarring them for life. But considering he sparred it life it'd be rude to not introduce herself. "William huh? I'll remember that. My name's Yasuko Ishikura." she said in nonchalantly. But considering the fact her appearance didn't really match the demeanor she showed earlier the seriousness she would display probably wouldn't match. And being someone who looked like a middle schooler didn't increase the intimidation factor.

You got lucky this time, but the next time we meet i'll be sure to end you.
She turned around and walked towards the forest hoping to reach karakura town a smirk on her face, not one of evil but excitement. Finally having someone to beat was something she'd never expect, once she has her powers attuned they'd probably fight again.

[Exit thread]
__________________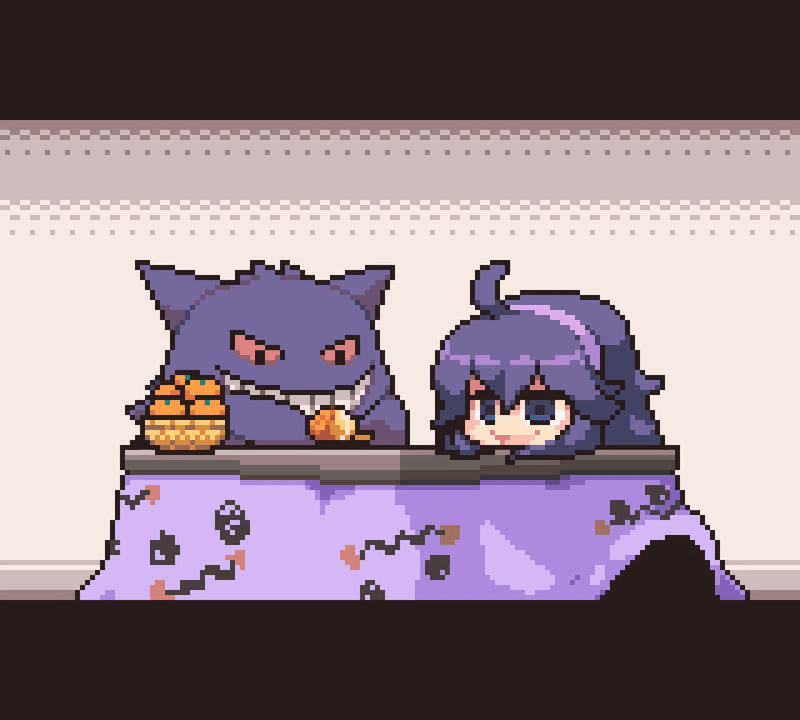 Caesar

Starter Member


Joined

: 2020-05-08


Posts

: 24

Despite his polite introduction just based on their interaction so far William was surprised by the girl's calm response. After going out of her way to ignore common pleasantries in an attempt on his life, baring in mind they had literally just met, he was still unsure of her intentions like whether or not she genuinely wanted to kill him or just have a bit of fun. Either way William wouldn't look a polite horse in the mouth and decided to just go with it.

Her declaration of a budding rivalry with him was interesting. The last time William had a 'rival' it was an entire gang of marauding bandits trying to kill him. Though this Yasuko Ishikura didn't seem all that different, if not a bit more bloodthirsty. "Just try it, I'll be waitin'." As his opponent left the area William turned and sat on a fallen tree and got to nursing his wounds. "This world is fuckin' crazy..."
Permissions in this forum:
You
cannot
reply to topics in this forum