Ottozeo

Experienced Member


Joined

: 2021-01-19


Posts

: 513


Age

: 26


Location

: Wherever the Thiccness is

Member Info


Platinum Points

:


(0/0)




Tiers

:
Tentō Zefā | The Unrefined Paragon
Letting our suffocating coughs. His outstretched hand shaking as his body raged and shooked. It wasn't perfectly done in any mark but one aimed to hopefully not hit the Shinigami facing off against the unknown Arrancar up above. Digging his sword into the ground, Tento wobbled to his feet. Blood dripping from gashes and cuts in his frame from the initial downpour of Ceros that he and the unaware warriors suffered through. He panted. His hand gripping the hilt of his blade fiercely. He felt, burning. A hot sensation within his very being. But cool. He felt like his Zan spirits were there, intense and active but...silent. if they were trying to speak to him he couldn't hear them if anything it only felt like a rining buzz was going through his brain.
Fight.... Fight....Fight
.
Through what felt like tented eyes Tento looked up. Witnessing the clashes of energies occurring. The Raikoho and Gran Rey Cero booming against each other in a sudden wave. The efforts of Tento's Gaki Rekko would meet their match. The Cero breaking apart into dozens upon dozens smaller spheres of energy. Causing the kido and Spark Array to clash and burst into a stream of shockwave that bombed in the air again and again and again with each clash.
The whirlwind shook. Flocking burnt and dead bodies go the wayside. Sliding unconscious bodies into whatever debri and construction remained. Tilted ground, rocks, buildings, leveled streets. The impact waking some. Digging down as they tried to own themselves to some safety, others recovering mid flight from being tossed.
A shift of energy stirred in Tento. His mind feeling heavy and uncleqr. A foggy picture felt like it was coming to him. Mountains. A narrow path that felt suffocating and yet wide. A long road with rigid and chopped tops that teetered on collapsing.
Me.... Fight....Fight
Tento felt his eyes gaze around. Confused and in awe. It felt...serene but unwelcoming. But even more so chilling. There was a voice, subtle and soft but rough and...different. It wasn't either of the voices that Tento had gotten used to hearing, separated or talking at the same time.
This was...
LET. ME. FIIIIIIGHT.
In the outer world Tento's face shook. A white liquid exploded from his mouth and nose. Consuming his face expeditiously. A dark black and red aura flowing around him. Contaminating his Shinigami spiritual energy. A stir of pressure poured down, weak but subtly there. Stronger. In a swish of movement Tento's form looked around. Seeing the members of the 4th that was with him steadily getting to their feet. Some worse for wear. Some heavily injured and even more…dead.
"T…tento-san?", a few voices called out. Backing away with a low tremble of fear. What was this? They had never seen this from him nor knew any details of this. Was he…being corrupted by hollow energy right now?
"Fight….fight…". A hollows face-mask dawned his face. Black and white, sharp edges protruding up from his skull. A bulky body, eyes empty beyond a red glow.
"What the hell?", Tento said seeing it now. A figure cloaked in darkness blocking a path as he walked through it. Nothing visible from them besides one thing.
His Zanpakuto in their hands.
Light in the Dark | End Post
Rawk

Knight of the Two Swords


Joined

: 2017-05-11


Posts

: 6169


Age

: 27


Location

: The beach :)

Member Info


Platinum Points

:


(16000/1)




Tiers

:
KIZUNA ISHIMARU
Ho, now things were getting exciting. Not only a shikai being thrown toward her, but the little one letting an inner hollow loose? Oh, this was much better! If the stronger one was coming for her, then she didn't have much time at all. So they were being
this
serious about it? That was good, that was really interesting. Thankfully, her hierro was a good deal more pronounced than some other Arrancar, and she was able to layer it on top enough to keep her skin from being peeled back. Trying to jump behind her? A dangerous proposition to commit yourself so intensely to a mobile opponent.
Even as the man stepped past her, Kizuna moved in the opposite direction, the motion allowing his blade to sink through some of that hierro and still give her a decent wound. Better than being caught on the backfoot though, wasn't it? Bringing her hand in front of her face, Kizuna struck a pose, the rope around her waist beginning to rotate.
"Change!
Emperador Primera!
"
The rope quickly uncoiled, a larger second ring now floating behind her that seemed wider than the Arrancar was tall. At the same moment, two of her pylons, still floating around the battlefield, turned toward her opponents, while the other four shot high into the sky. With a wide grin, the ring behind Kizuna moved in front of her, and she pointed her finger toward the shinigami.
"Solitary Driver!"
The cero that shot from her fingertip, empowered by her resurreccion, was already much more powerful than it had been before. However, as the beam traveled through the ring made by her resurreccion, it grew all the stronger, the size and destructive force of the beam only growing that much more catastrophic. At the same time, her two pylons each fired a Gran Rey Cero of their own toward both Tento and J, a more intensive onslaught than before. This was a chance to shake off rust, at least a little bit. She could have some fun before she blew this popsicle stand.
END POST | THE ENDLESS JOURNEY
Seʀeɴוᴛy ♫

The Gotei 13 Advocate


Joined

: 2012-05-29


Posts

: 2391


Age

: 30


Location

: Somehwhere, Someplace

Member Info


Platinum Points

:


(1570/100)




Tiers

: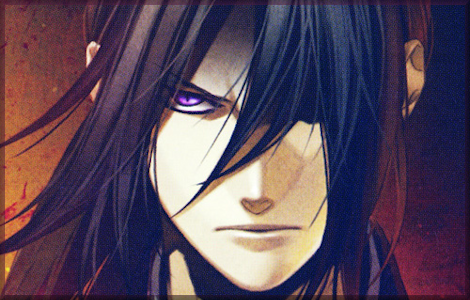 Enter: J. Saionji
J's eyes widened and he glanced to Tento for only a moment.
"God, fucking damn it."
he thought. As his eyes came back to his opponent, his reflexes took over for the sake of survival. The massively destructive cero that was fired his direction needed to be evaded. He shunpo'd backwards and downward at the same time to avoid it, but like before, his left arm was struck, along with his shoulder and side. The extra power behind the cero caused him to grit his teeth, but he refused to yell.
He kept moving. The onslaught from this woman's pylons coming a mere moment later. Shunpo after shunpo kept him from being struck, until the pain on the left side of his body caught him off guard and he was struck once more. The cero caught him at an angle that allowed it to graze his back and right arm, causing them to partially burn. He slid to a stop mid-air when the onslaught ceased and took a few deep breaths, the only evidence of his injuries being the destroyed uniform.
J wasn't one to show pain. He showed anger. The more hurt he was, the angrier he looked, at least at this point of injury. Holding one zanpakuto in his left hand, he summoned a second in his right. J rushed at Kizuna once more, but midst rush, decided to throw the sword in his right hand at her, a move that likely seemed reckless or stupid. However, after waiting for her to react to it, he shunpo'd and appeared at her side, closer than he normally got before, with a sword in his right hand, having switched the other sword in the moment he had gone from her sight. J took a hard and fast swing, putting a killing intent in his movements.
The blade came around in a crescent, the lower-middle area of the blade aimed at her waist, giving her more to dodge than the tip. The anger in his eyes, his increased speed, and greater strength were not something to be ignored. It was as if he intended to bisect her here and now. It did not help that J was worried about the inner hollow situation going on beneath the two of them. He was wary of possibly a second opponent, so conserving his energy was no longer an option.
End Post
Ottozeo

Experienced Member


Joined

: 2021-01-19


Posts

: 513


Age

: 26


Location

: Wherever the Thiccness is

Member Info


Platinum Points

:


(0/0)




Tiers

:
Mon May 15, 2023 11:03 pm
Tentō Zefā | The Unrefined Paragon
"What the--?", Tento said seeing it now. A figure cloaked in darkness blocking a path as he walked through it. Nothing visible from them besides one thing.
The figure spoke nothing in response to Tento's exclamation. Their form and frame skin cloaked in a dark abyss around any glimpse of a shape. The only true identification was Tento's unnamed Zanpakuto in hand. In a sudden motion it LUNGED!! Snapping in front of Tento bringing the blade in closer. The living glow of its reflections in the darkness now a haunting call. With the walks of the lifeless mountain closing in it felt like the darkness of this place was expanding and closing in at an ice cold skin chilling pace. The void eyes staring into Tento's brown gaze. Wide eyed, his pupils expanding out.
But how well would a cornered light shine against the infinite darkness?
Tento was an unrefined warrior. Flawed in his way of lack of experience and mettle. He wasn't as smart as some of his friends. Not as strong as some of his comrades. No bankai to be a trump card let alone a shikai. Always on the backfoot, always an uphill grind and battle..
He wasn't alone though. Each test and challenge in the line of duty was connected in cooperation and determination. No man or woman had to suffer in the gears of duty alone. No one sword had to be swung to contest the shadows of evil. That was what he held onto, his faith. Will and determination to stand and be there, up front or side by side.
A sense of humanity. But even that. With the blade clashing with his and the images of his comrades dead or fleeing from the sight of him.
It felt…
---
Tento's body simply stood there in the afterglow of his body's sudden transformation. The only sound of a life being coming from the shell of a masked vessel. A low grueling, "graaaaaah". With a shift of a head the spiked head tilted to the left side. The being gazed up at the clash of the two beings overhead, Arrancar and Shinigami. A release of power from both that was truly haunting as well as suffocating. Their energies acting as if they were vacuums sucking up the oxygen in the environment.
With the flying pylons buzzing and shifting in what looked like unmotioned swiftness. The ring behind Kizuna's back overflowed with power. A cero shot forward from her fingertip, power quaking due to her transformation, doubling up by the massive strange coil ring. The size and energy output growing to the size of a meteor in comparison to its previous size. That was the main draw appetizing the black clothed body, but those two pylons firing off Gran Rey Cero was a delicious thing.
In a sudden motion, Tento's body shunpoed forward, flying forward towards the oncoming Ceroes. By this point if it was obvious, the Shinigami or Quincy at the site had fled. Those who had long done so retreated safely booking it into double time. Others who stayed to aid in handling the withering numbers of smaller hollows that were out of the hole and not decimated by Kizuna's careless cero barrage were now turning to run away. Those were the lucky ones. The few that were by Tento's location were much too injured to move. At least by themselves. Most laid helpless with no one able to help, others few in number, were lucky enough to get carried away in a last ditch attempt.
In a twisted voice of words that sounded nothing like Tento's, a defensive wall was created. Expanding and stretching to cover the full width of the oncoming Ceros as best as possible. The translucent barrier of Bakudō
#81
Dankū shined with the fierce increased empowerment of Tento's hollowification and concentrated kido spell knowledge. Desperation and determination felt in every fiber of the large rectangular wall.
The shreds of his humanity present. Tento wished and wished to keep the people below him safe. In a daze Tento felt his mouth open, a crimson red cer9 charged in front of his mouth as he waited. Instincts knowing that in the first clash the ceros would break through that kido barrier most likely, but would be reduced at least.
And it did.
When the collision of ceros burst through it would be met by an ear piercing shirking roar as the red cero was unleashed. Novice but shaking the air as it fired off to clash and explode against Kizuna's attack.
Through the smoke the hollowfied form would continue to move. Coming in after J' Crescent sword strike in few number of shunpos. Grabbing one of the pylons aimed at the closing in battle in a growl before attempting to move and slam it into the other. All before bringing the black steel turned Zanpakuto against the angels' tools of fire. If these annoyances where found to be slowed in their usefulness, the black clothed hollow would turn towards Kizuna and J before charging forward, exerting a fierce energy as it moved to extend its blade in a stab to Kizuna's leg calf.
----
The last shreds of his humanity were fading. Falling into the well of sleep as his eyes wavered and hung. Tentos body was covered in residue from his tussle. His shinigami uniform was shredded to pieces. Breath ragged like his spirit. His eyes trained on the form. Pieces of its body reflecting his as it seemed they were of equal skill but superior ferocity. The slashes of its body were strange as each shit grew a spark of light. But each spark of light seemed to make it…different. It's physically growing as if a natural adaptation. Storring the blows and turning it to fuel. It may have been initially more bruised…this felt like a losing battle to Tento.
It was more than a battle to the death. It was…. It was… exhausting. Like the longest marathon sprint under dehydration. Barefooted on hot metal and broken shards of grass. Over and over being performed, stretching over a vast distance with no ending in sight.
In a flash the darkness moved. Stabbing Tento's gut. The full length of its…his, Zanpakuto piercing through his form. "Hehehe", the voice finally spoke. The dark ether sliding off its body to finally move. Touching Tento's body and covering in an emptiness. With a crimson red gaze their eyes met Tento. A blue pitch black leathered skinned man. The obsidian black covering of his full body makes it hard to tell if he has hair or not. His mouth agape as his chuckled, his ganged and razor sharp teeth out as if they were waiting to eat. "Finally finally you stubborn bastard I got you. All of these years you've been keeping me pushed down here. But no more. I. Will be free, and I will rule you. SO JUST WATCH". The black shadows grew. Moving from the tips of his toes and fingers to his arms and legs. Expanding slowly to his torso, neck, and head even until there was only his right eye left uncovered.
…
Tento's hand shot forward, grabbing the hilt of the blade in his hand. A subtle shake and whirl of wind felt behind him. All before the mountain surrounding themselves shook and quaked. "Who…the hell….DO YOU THINK I AM!?!?!?!", Tento roared, the grip held tight on the hilt. The unnamed hollow trying to pull the blade from its target but found, that it was not moving one bit. The creaking of rocks moved as steps were heard before soulful roar and fear would be heard.
Light in the Dark | End Post
Rawk

Knight of the Two Swords


Joined

: 2017-05-11


Posts

: 6169


Age

: 27


Location

: The beach :)

Member Info


Platinum Points

:


(16000/1)




Tiers

:
KIZUNA ISHIMARU
On one hand, Kizuna wanted to stay right where she was. She wanted to stay here, she wanted to watch the little one below her turn into something far more impressive. But, unfortunately, she had other things she needed to do, and this was getting a little too risky for her to stick around longer. She hadn't just come here to throw herself into a meat grinder, after all. She was here to scope things out, and what good was that if you didn't get a chance to do anything with what you learned?
"Volitant..."
Most of the pylons had already positioned themselves up high, and of the six, only the one Tento had grabbed was being held closer to the ground, near the three combatants. Not that Kizuna minded. If anything, he'd entertained her enough that she was almost sad about how badly he was about to get hurt. The sword thrown at her, simply on account of coming straight at her, passed straight through the ring of her resureccion, and it was immediately assaulted by the overwhelming energy of her release, as if struck by the full scope of her power. It took little effort after that for her to simply defend against it with her Hierro A-Type, and as J stepped up tocut at her, Kizuna's cocky smile grew into a wide, nearly outright manic grin. He wanted to cut her? Fine. Rather than try and dodge properly, she simply reoriented, and allowed the blade to cut through her arm.
She could grow that back later, after all. But for now, she raised her free hand in that brief moment, her single remaining pylon still clashing with Tento to keep him from charging toward her.
"...
BUSTER!
"
The land below, and the air above, shook with the energy being released in this single attack. From all her pylons that had been nearly lost in the skies above, countless black beams shot downward, raining down around Kizuna and the two shinigami with no apparent aim. The pylon Tento had been facing off against did much the same, but simply due to proximity, it made things both far more obvious, and far more immediately threatening. Cero Oscuras, the most devastating form of the technique that most Arrancar could hope to utilize, was being split into dozens of smaller attacks, one Oscuras from each pylon creating a catastrophic volley without the faintest attempt at accuracy.
The first of those beams to hit the ground alone caused such an explosion of energy that it could easily have wiped out a city block, and dozens upon dozens more were following it. If the shinigami wanted to continue battling with Kizuna in the middle of such an onslaught, they were certainly free to try, though she knew perfectly well that it gave her an immense advantage for just a moment, and that the destruction was so great it would surely put anyone who'd been attempting to flee back into danger.
She, of course, just wanted to leave. And such a massive attack, which spent nearly all the energy she had, made a perfectly good opportunity to make open a descorrer and get the hell out of Dodge.
END POST | THE ENDLESS JOURNEY
Seʀeɴוᴛy ♫

The Gotei 13 Advocate


Joined

: 2012-05-29


Posts

: 2391


Age

: 30


Location

: Somehwhere, Someplace

Member Info


Platinum Points

:


(1570/100)




Tiers

: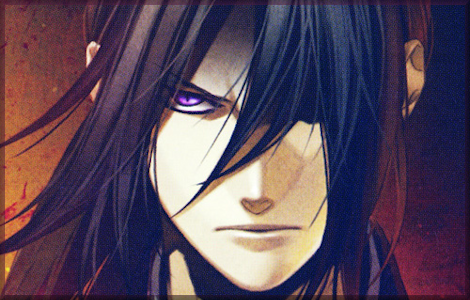 Enter: J. Saionji
"Damn it,"
The battlefield shifted very quickly. Though he had succeeded in cutting off Kizuna's arm, he wasn't satisfied with the damage he had done. After everything she had done here, he wanted her dead. However, with Tento's chaotic change, he had to be more careful. He did not know how much control Tento would have over himself. J was glad to see that Tento's current attacks did focus on the Arrancar and the defense of those on the ground. That showed some of his mind was the dominant one in this. Let's hope it stays that way, at least long enough to win.
The shift in energy was palpable. J could sense it everywhere and he was quickly reminded of the pylons above them as they began firing. A brief glare at Kizuna and J was on the defensive. He focused mostly on what was raining down on him and the battlefield beneath him. Stepping left and right, he dodged the first few. One finally grazed him, increasing his already intense pain. He shunpo'd down toward the sands. "Danku," he said mid movement. The barrier was erected behind him and struck a few times before breaking. "Danku," he did it again.
Reaching the sands below, J kept repeating the spell, putting as much energy into it as he can to cover as many of the injured he could cover. This one held up long enough that the shattered cero weren't breaking it as quickly as a complete one would. "Bakudo, eight one. Danku," J continued until the barrage stopped.
End Post
Ottozeo

Experienced Member


Joined

: 2021-01-19


Posts

: 513


Age

: 26


Location

: Wherever the Thiccness is

Member Info


Platinum Points

:


(0/0)




Tiers

:
Sun May 21, 2023 12:49 am
Tentō Zefā | The Unrefined Paragon
"Let's get one thing straight you bastard. I don't know how you got within me nor when. I don't care though", as Tento's voice quaked. The strands of darkness that were slithering onto his frame haulted on the spot. The shadow hands shaking as the winds intensity grew as well as the rebellious voice of the ebony Shinigami. Overhead a body descended down to them. The soft pounds of paws hitting rocks and the smooth flapping of wings.
"At the end of the day. You are only a visitor. This is MINE. My body. My second chance at life. My mind. MY friends and comrades in danger right now. The innocence of the world that this body and spirit calls home". Tentos hand gripped the hilt held within his body. Burnung. Aching. A numbness that was turning, turning to feeling. Life. Emotion. Passion and determination.
----
The hollowfied form of Tento's body roared. Gripping and digging into the pylon in his hand. The force exerted by Kizuna stopping his charge from going further forward. A dual wave of energy were fired, a front blast from the pylon in his hand and the descend of strikes raining down. As much as Tento's body may have healed due to time passing in his hollowification, this was...far too much. In an animalistic shift in sensing the energy, the hollowfied Tento gripped and tossed the pylon skyward, the release of energy going up to class with the other pylons raining down. The arm the hollow Tento used to toss the pylon burned to shreds and scarred.
----
The black ethereal strands flowed away from Tento. The brown color of his spiritual energy burning bright like a flame. The lion spirit of his Zanpakuto with its hawk counterpart on its shoulder fully behind him now. Silent. But heavy and loud in their present. "You...will never rule me. Never break me. I am Tento. Tento Zefa. And I will not bend to the likes of you!!!". Tentos eyes shot open wide; pupils narrowing. A well of willpower rocking the internal realm of his mind and inner world. The air growing further tight and heavy as it pushed and flung the hollown spirit within away. For now...
---
In a snap Tento's eyes changed. The red haunting glow diming to a red-brown glow of his eyes. A swift look up before winced and shake. The pain in his hand. White. He was in a realm of shock as he looked at his body. Felt his body. It was...not the same. Bulkier, white, and...evil. it felt wrong. Another snap his eyes came up, feeling the wave of energy coming down and the nearby feeling numbers. Still cloaked in a hollowified form slowly crumbling away, he shunpoed. Dashing in front of a number of fleeing people oce again. "Danku!!", he said in a fully present desperation now. "Danku...danku..danku..danku..danku", on and on he went as each shield wall crumbles. Immediately putting another. And another. And then two. And again and again. The wells of his energy going to their limit. His voice horse and dry. Body crumbling in on itself as he felt any adrenaline and gift of power leaving him as the black body fell apart. Only a mask remaining on his face as it too seemed to be reaching its limit. Either way at the last utterance of Danku that he could mustered with all of his energy. He would feel his body go into shock. Falling to his back in a heap as the mask crumbled to dust on his body. Hoping that the barrage of attacks would end with no feeling warriors dead.
Light in the Dark | End Post
Permissions in this forum:
You
cannot
reply to topics in this forum