+4
MorpheusDavol
Rawk
MWD
CPKallday
8 posters
Page 2 of 3
•
1
,
2
,
3
Laskt

Established Member


Joined

: 2018-07-25


Posts

: 203


Location

: MURICA

Member Info


Platinum Points

:


(0/0)




Tiers

:

Honorable Vizard
The Knight of the Detention Unit would appear from behind a pillar as the pair of Shingami moved towards the Senkaimon, silently joining them as they stepped through the inter-dimensional portal. He wasn't part of the Seventh Division, and this sort of mission certainly wasn't his assigned role, he would be
damned
before he simply sat by while Hollows were attacking innocent souls. That was, after all, a Shinigami's role, to put malicious souls to rest so that those living their lives did not have to worry about a 12 foot tall demon bird bursting through their wall. Even if his assigned duty was to guard the Shinigami's prisons, he would not simply ignore the developing situation at hand.
While the moral concerns of the situation left Laskt no other option but to discharge his duty, there were other concerns that made this battle not something the former Knight could simply ignore. He had grown stronger since his last battle, regaining a large portion of his former speed as well as homing his skills with the art of the Flash-Step. The warrior thirsted for an opportunity to test himself once more, and, thanks to the help of Ulv Auber, he could do so without having to worry
too
much about Chikai no Uragiru taking him over mid-fight.
It was for all these reasons that Laskt stood above the burning city of Las Vegas, his cloak flapping slightly in the breeze. He glanced towards the captain of the Seventh Division. "Ma'am." He said politely, inclining his head, "I'll keep the rabble off you, end this." He said, before launching himself towards the Hollow army attacking the city. For those who had seen him fight before, such as Miia, it was obvious that his speed had drastically improved, almost doubling in it's intensity in the months since the demonic invasion of Soul Society. Laskt hit the ground hard, his boot digging into the ground as he launched himself forward, his blade blurring as it sang an iron song of slashes and cuts through the mass of Hollows before him.

__________________


Yaksha

Experienced Member


Joined

: 2016-11-13


Posts

: 561

Member Info


Platinum Points

:


(156300/9999999)




Tiers

:
"Lady Murasaki? Do me a favor, if you please. If you -ever- hear me talking as pretentiously as this man, purify me. Instantly."

Yaksha's hand rose lazily towards the newcomer, gesturing towards Anastasius without much reaction or concern whatsoever. He looked every bit the relaxed combatant as he stood across from the Primera Espada, either an act of supreme confidence or absolute ignorance. The events of the next few minutes would determine that for everyone. He let the hecticness of the circumstances continue for a few seconds, before inhaling slowly, and then letting it out. It was a slow, deliberate motion, one that conveyed an overwhelming depth and layer of emotions in that moment. He then rose one hand to the sky, and as he did his voice rang out.

It didn't boom, or resonate, or echo strangely. That would've been too showy for a man who had no real desire to rule. Instead, it droned out from every lamp-post, every billboard, every electronic signal within a mile of the combatants. It spoke in a pleasant, amused tone, one that conveyed not the slightest bit the details at stake here. He sounded as if he were making a public service announcement about a hurricane warning, or an amber alert. Cold, dry, and detached throughout.

"Attention, citizens. A hollow incursion has occurred. I'm currently in the process of pacifying it, with the aid of Gotei representatives. At this time, the threat level is still moderate. I would advise all of you to find the nearest reinforced room of whatever building you're staying in. Remember that sekiseki stone must surround you on all four sides to offer any significant protection. To those invaders who may be listening, I will say this once: You are currently free to leave at any time. I have no intention of chasing down or seeking vengeance on any of you who felt encouraged by the words and presence of an alpha. Leave immediately, before this debacle is resolved, and you will be assumed blameless."

He finished speaking, body twitching ever so slightly as he did, before finally turning to Murasaki, and her allies. His demeanor suddenly shifted, turning more severe, downright stern. His wings remained unmoving, but the reddish scrawls on them rotated ever so slightly, each in different directions. It was a dizzying, unpleasant display that made people feel slightly nauseous while looking at him. He simply -looked- at them, the way a teacher would a group of delinquent students caught with a cigarette in their hands, and finally spoke in an almost exasperated sigh.

"For the time being, you are guests in my city. See the sights. Play some games of chance. Do whatever it is you think would give you the highest sense of satisfaction in life. Under no circumstances are you to slay Kutabare, or his subordinate. If I return to this spot to find either of them stripped of their vital essences, then I'll consider my obligations as host null and void. In the meantime...I trust your expertise."

He drew his blade, taking one or two slow steps towards Anastasius, before looking over his shoulder. Once more, his demeanor had changed dramatically. His eyes rested on Murasaki for a split second, and one could almost feel his desire to turn and embrace her, to hold her tight without care or concern for the setting, or the threats at hand. He instead simply cleared his throat, and gestured towards the surroundings.

"Are you certain you're up for this right now, Lady Murasaki? You still bear bleeding wounds. I don't wish this to sound like a threat, but I want to convey it all the same. You cannot afford to let your attention slip while in my city. You are a professional, for the time being. But once this is resolved? We should...talk."

As the last word rung out, Yaksha simply seemed to -vanish- in a flickering corona of black-and-purple flames, like marshlight, only to reappear just in front of Anastasius, blade resting lazily at his side.

"I know why Winnie the Pooh is here. What about yourself, Christopher Robin? Are you here to protect your precious kohai? Or to see your enemies driven before you, and hear the lamentation of their women?"
Guest

Guest

Fri Jul 05, 2019 12:28 pm

Aspect of Loss







So William's manner of speaking no longer functioned. That was tragic since Verathius was a silent brooding creature. Resting his zanpakuto's bottom upon the ground as he considered the situation. Resting it upon his shoulder he gently brought his digits around it. Sending a small tap upon the ground which sent a blast outwards in all angles. His eyes came to Yaksha searching the memory banks of both former personalities. This was Las Vegas and the home of the hollow who sided with man. Or rather didn't side with Nagato or Mana's ilk. He could recall a rather strenuous relationship between Verathius and Demonic kind. An account of the brother mostly as William disliked being chained as well. He searched his memories for Christopher Robin and Pooh Bear now. Such an interesting term of reference as he sighed a bit, not really thinking much of this entire plan. His Future's Requiem detecting the changes in reiatsu and his Long Sight allowing for a sense of reading emotions. Indeed this was a troublesome advent.

Bringing an arm over he touched his chin gently offering a nibble to his fingernail. He was thinking about what he wanted to do here. "Hmm, well that is the question isn't it? He is my adorable little brother is true, and his Fraccion a precious little niece. " He said before taking his trident weapon once more into his right hand. He seemed to be considering the situation carefully before his eyes closed if only for a moment. Calculating the number of people within one hundred yards. Having such fine-tuned sensory powers came in rather handy. But in the end, he merely offered a shrug of his shoulders. This place didn't mean anything to William or Verathius really. And he didn't really see any reasoning behind destroying it. Waste of resources he figured really when one looked at it. This was thriving within Mana's stronghold only crime the guy made by Nagato's claim was snubbing him. He gave little response to the question of those two book characters.

"Guess I get Kanga and Roo if that's the case." His eyes settling on Laskt and Yaksha finally. It was just as well he assumed that he handle this matter. Bringing his free hand up he smiled a bit. Before deciding to let them enjoy something fun. Before his palm, a small yellow orb began to emerge no larger than a tennis ball. It was hollow out in the center and when shot it began to bounce against solid surfaces like a ball. He released it towards Yaksha figuring the male would dodge it. Though once it exploded it would leave a pretty large dent in the area. His answer or opening act was to use a favored Cero of his. The Ricochet Cero was a rather special one that simply bounced around. Though it made things a little more fascinating in that sense. Watching both of their energies he cracked his neck to observe what reactions came of it. He could still mainpulate the ball and move it as it bounced around. The observation was more interesting really if one took into account all the small nooks of things. He didn't speak as William had done previously gathering the era had changed.

He'd not to keep a mental note of why the male hadn't spoken his original way. That the terms of usage had certain passed him by. If it could he helped he would much rather of simply left this alone why the Espada rebuilt. But he guessed Nagato's need to showcase them outweighed it. Either way brothers and sisters needed protecting. That was his job as the Primera in this regard, dangerous mission his job to defend them. So Yaksha and Laskt it seemed were his quarries at the moment. At least until someone else spoke up deciding to make his life easier. Quatro was busy with the Captain it seemed. His eyes scanned her now sensing emotions and detecting more beneath that surface. Fascinating though that would be he'd need to keep his eyes stationed on Yaksha who'd grown since Verathius saw him last. He didn't bother telling them who he'd been, that was far too complicated a story anyways.
MWD

Seasoned Member


Joined

: 2016-07-24


Posts

: 1142


Location

: Merica

Member Info


Platinum Points

:


(115400/99999)




Tiers

:

Cold-Blooded Hollow
Miia
Song: N/a STUFF - Artist: N/A STUFF - Words: N/A


The arrival of the arrancar called Ana was a sight to behold as the odds were hopefully within their favor of course none of that actually mattered as her main goal was that shinigami she gave a good beatdown the first time they've met, it was wonderful to see his face begin to tremble as his life was about to end. Luckily for him though she spared his life and now that he's returned presumbly stronger than ever it was time for another round to see who was going to be the victor. Seeing the shinigami hit the concrete ground as he sliced through a small wave of hollows was impressive but she wasn't impressed anyone could slay a group of hungry beast; as her body quaked in excitement and adrenaline to start the fight right away she stopped for a minute to contemplate the situation.

Sure the arrival of Ana was good as it gave him the opportunity to take care of the big threats whilst Miia took care of the weaklings below she shouldn't just rush in their blindly. Instead she decided to go a stealthy approach and observe the shinigami until he was left wide open giving her an opportunity to strike. So utilizing her snake biology she quickly went up towards a nearby building and coiled herself to match the urban environment to blend making her more difficult to see, however it would be effective if he wasn't keen at sensing suppressed energy.


__________________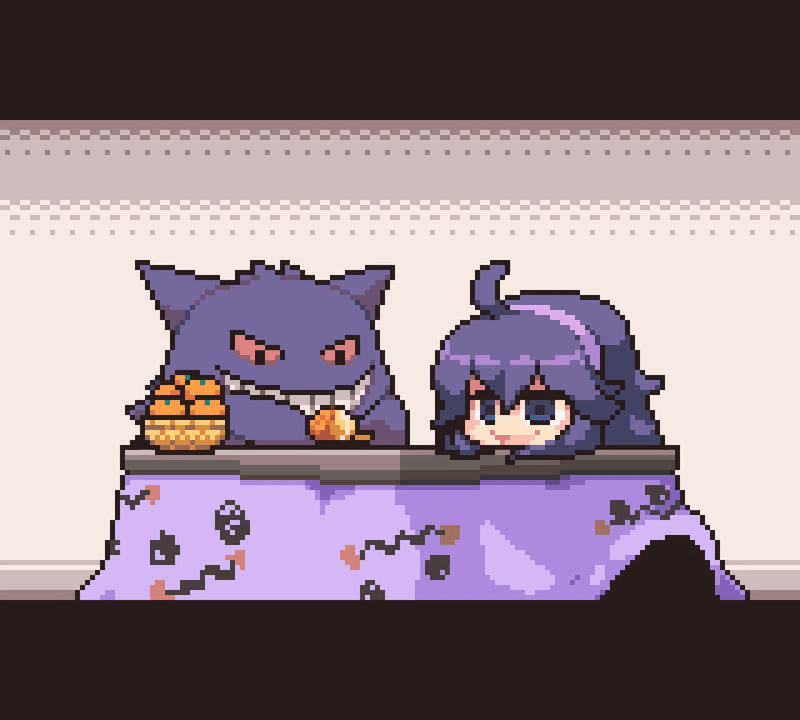 Laskt

Established Member


Joined

: 2018-07-25


Posts

: 203


Location

: MURICA

Member Info


Platinum Points

:


(0/0)




Tiers

:
PREPARE TO ENTER THE VIZARD'S POST
Laskt twitched slightly as a droning voice began to emanate from every electronic device within earshot, informing the citizens of the city to seek shelter indoors. Apparently, the Hollow had prepared specialized panic rooms for this very occurrence, which did indicate that he had been preparing for an assault such as this for some time. At least their Hollow host hadn't been caught with his pants down, though Laskt had to question whether it was wiser to not simply evacuate the entire city. After all, in a battle between a Captain and an Espada, Sekiseki stone only went so far….
The former Knight grunted as an especially speedy Hollow managed to catch his blade, trapping it between his palms in a clapping motion. Laskt growled, his eyes glowing a bright gold for a few seconds as a ghostly white flame appeared around his blade, causing the Hollow to shriek in agony as its hands were horribly burned by the holy flames. The Vizard then simply twisted his blade, cutting the Hollow's palms open and dispatching it with a swift thrust to the center of the mask. Hollows were, after all, mostly soulless brutal creatures unfit for much but the slaughter. The only honorable thing to do was grant these tortured souls a quick release back into the Soul Cycle. It was, after all, a merciful "end".
He glanced up at his Hollow patron as the being practically ordered him not to kill this "Kutabare" or his subordinate, which Laskt assumed to be the snake Hollow that he had seen rampage across the battlefield. In response, Laskt raised his blood-stained blade to his brow in a salute, only to return to his bloody work. The Vizard cared not for the mocking exchange of the two ungodly powerful warriors, he had told Captain Murasaki he would do his duty, and so he would. He glanced at towards the back of the crowd for a moment, then returned his gaze to the enemy before him.
That snake Hollow vanished, I was sure I saw her. Gotta stay on my guard, she will be gunning for me after last time.

__________________


Yaksha

Experienced Member


Joined

: 2016-11-13


Posts

: 561

Member Info


Platinum Points

:


(156300/9999999)




Tiers

:
Anastasius raised one hand, in a gesture that almost made Yaksha chuckle; it seemed oddly deferential, lacking in any real ill intent, like a person just taking time to say hello to another. And the cero that left his hand was the same, if his senses were any indication. An almost insultingly small amount of energy and focus went into the attack, as an orb about the size of his fist appeared, moving towards him with an almost telegraphed slowness. That was all: it could've been a softball lobbed by a father at his child, for the amount of ceremony that came from it.

Yaksha, by comparison, reacted with a remarkably sloppy move, raking all five of his claws through the air directly in front of him, and causing the cero to slip into the crack between dimensions. It bobbled through the dangai for a scant few moments, before he released it in the air, nearly a mile above them, to continue its lazy movements through the cloudy night sky. It gave off an impression very much like a very large, very fat firefly.

Yaksha kicked off of the dirt, his rapier in hand as he let out three consecutive blows at the arrancar in front of him, one aimed at each pectoral muscle, and the last at his naval. Again, it was an oddly sloppy motion for someone who had, just a moment prior, been droning on with a level of dullness that could've competed with paint drying. Each blow was raw with unfettered emotion, the blade barely even scoring against the flesh as it went. They simply made noisy scraping sounds, as Yaksha tore into the fabric of Anastasius's outfit.

"That you would choose to use that word around me? Brothers and nieces? Do you have the slightest idea what the bonds of blood truly entail? You are an immortal, and so am I. What need does an immortal have for bonds of blood, Primera? What purpose does love serve for one who will see their beloved vanish, time and time again? Your lord promised me he would raze this land, and turn it into a hunting ground for your brother and your niece. To what -end-, I ask? Simply because it amuses them? You are no family, not even a dysfunctional one. I detect not even the faintest shred of love in you, or your King, or your brother."
Guest

Guest


Aspect of Loss





So it was about how he expected the opening was avoided with relative ease. It was partly because of Ana not caring. Could he of bounced the cero before it opened as he detected the male use energy? Rather easily if one were to point it truthfully. Then came the energy to the legs sending him propelling forward. How he'd he ended up in this mess? He'd just been minding his own business really about this thing. Then Nagato came and said go burn Las Vegas. But why though it really didn't add up to him. Yaksha was doing good work really not bugging anyone. His expression darkened as the male began speaking. He'd been content dodging and blocking using his trident for now. Not thrusting outwards as a glow began to cover his body. Before he finally released a blast of repulse cero. The wall-like cero came from his body in a dome-shaped shockwave. Fired off from him as it pushed backward those within melee range. His eyes glowed with something akin to rage as the heat began emerging around them.

"I'm not the person to preach on family too...Yaksha..Rose and Ashlei have worn me to the very bone destroying...the lives of two who once were..do not..think to lecture me...on FAMILY!" He said before a massive explosion of reiatsu went outwards sending fire across the skies. Anastasius may have been reborn and fused both memories of William and Verathius. But it did not mean the bitter truth was forgotten. Verathius sacrificed everything for his family giving up his life. In the end to help his sisters who'd used and betrayed him. Tossed aside like a used up rag it angered him. His knuckles turned pale white from clenching his trident. A yellow hue began engulfing his trident now as the prongs down began to be taken in by it. Gripping his trident just above the middle section of it. He swung it horizontal releasing a blast of heat towards Yaksha in the form of a yellow hue. His eyes glowed with a seething anger as he exhaled now radiating a yellow reiatsu across his body.

"Don't think to talk to me about a dysfunctional family, I've no care of what Nagato does or does not do. I will see my kin not come to harm that is all. Sacrificing for my family..is something I have always done now and then.." The Yellow reiatsu around him made clouds evaporate as they grew close to the heat coming off him. Perhaps now Yaksha would remember keenly just who he was facing. The Hollow Verathius who gave up everything for the sake of Rose and Ashlei Mischevang. If not it was of little concern, his eyes slowly shifted towards the other two creatures. "Had I come to raze this place you would know Yaksha." His eyes held a resolve behind them that Verathius once held. The man formally called himself the bulwark of his sisters, he sacrificed everything while William hid like a coward. Then came to the surface demanding control as he brought his trident back into a recovered form holding it at the ready. Some of his clothing destroyed by the attacks of Yaksha's sword skill.
MWD

Seasoned Member


Joined

: 2016-07-24


Posts

: 1142


Location

: Merica

Member Info


Platinum Points

:


(115400/99999)




Tiers

:

Cold-Blooded Hollow
Miia
Song: N/a STUFF - Artist: N/A STUFF - Words: N/A


The hollows forked tongue let out as she watched him look for her to no avail,
the shinigami was a smart one she admitted, after all after their first encounter he wasn't as vigilant towards his surroundings nor good in terms of battle tatics but now that she's seen what he's become at least tin terms of maturing it was time to get out of hiding and attack from the shadows to get a visual idea of his movements.

So slowly revealing herself while minimizing her spiritual energy she would slither downwards into an alleyway, once at a safe enough distance she would focus a bit of energy to fire an bright acidic ball of hollow energy if it missed it would leave a noticeable trail for the shinigami to follow. But that was intentional, if the shinigami would follow where the ball came from she would preemptively attack him from the side with her fangs glowing with energy. If it was successful the shinigami's body would begin to feel a sharp pain as the poison coursed through his body.


__________________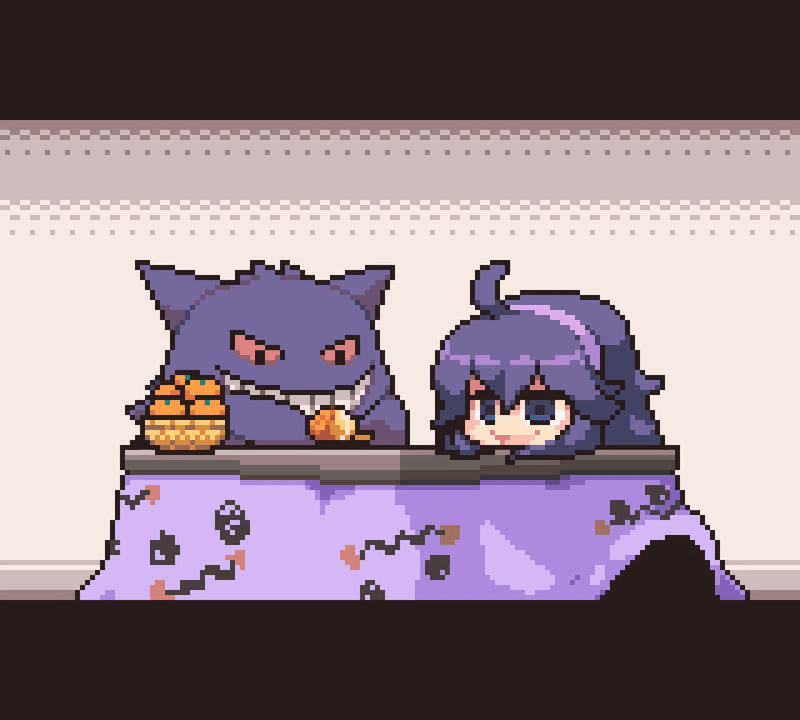 Laskt

Established Member


Joined

: 2018-07-25


Posts

: 203


Location

: MURICA

Member Info


Platinum Points

:


(0/0)




Tiers

:
PREPARE TO ENTER THE VIZARD'S POST
FILLER TEXT HERE
Artist: Carrotwine - Song: Dark Side Of The Road
As the two immensely powerful Hollows dueled above him, Laskt simply continued in his bloody work, carefully keeping an eye out for the snake Hollow. The Vizard winced slightly as the Hollows traded energy blasts that would easily vaporize him in an instant, shaking his head slightly at the raw power of the attacks. Frankly, Laskt was just happy that neither of them seemed to notice his presence, leaving him to chop his way through the Hollow army slowly, but steadily.
Laskt was watching then when a burst of an acidic substance was launched from a nearby alleyway, barreling straight towards the exposed Shinigami! Thinking fast, Laskt shifted on his heel, swaying easily to one side and dodging the attack with a small flash step.
There you are.
He thought, his form blurring as he flash stepped away.
The former Knight would appear on the roof of a building overlooking the narrow alley way. Gripping his blade in both hands, Laskt let loose a powerful swing, easily shearing through the fire escape he was standing next to, sending it tumbling down towards the source of the acid ball as rivets were ripped clean from the wall. The Vizard was a blunt person to be sure, that much was certain. But even he wasn't stupid enough to attack the snake Hollow in the darkened shadows of the alleyway, especially as, if their last fight was anything to judge by, that was the Hollow's preference. It was far better to try and force it out onto open ground, where the Vizard held the advantage.