+4
MorpheusDavol
Rawk
MWD
CPKallday
8 posters
Page 3 of 3
•
1
,
2
,
3
Guest

Guest

Mon Jul 22, 2019 10:17 pm

Aspect of Loss
His eyes followed as Anastasius remained silent as he let the preacher rattle on. Let the voice of Yaksha speak. His moves to deflect those flames coming from Ana's body was impressive. He did have to acknowledge the skill on display here. But another thing was beginning to begin to bother him. This talk as though this one understood the truth of sacrifice. None truly did not Tia Harribel that upstart knew nothing of it. She did not die for her kin, die for her duty, die for her home. She hadn't suffered the true meaning of it. Though willing she didn't truly comprehend it as he closed his eyes now. He'd had enough of the games and meaningless rattle. So it was time for him to tell them. To tell this world and every damn being in this place. "Amusing to hear one speak of it, yet you and so many others..don't know what that word means." Ana said softly so only Yaksha could hear him. But he began speaking clearly so everyone could understand. "Sacrifice is something one cannot define, the Maiden who died on in the flames. Nor the man who rested upon the Cross."
He said softly as he brought his trident down slamming it with enough force on the air to blast away everything around him. "So I'll convey upon you all, what it means to be a martyr." Ana thought back now as he spoke now clearly. "I died for Ashlei and Rose, for those close to me. I chose to be their martyr and after that Shadowfalls and finally K-Worlds. I would sacrifice this vessel for them." He gestured to his body as he finished speaking of the vessel. But held a finger to let Yaksha know he wasn't done yet. "I care not for Nagato or is his goals of glory or war against the death gods. Those are his problems as I'm sure my brethren over their agrees. We came with the self-interest of our own. " His eyes shifted towards the Fraccion in the area. A warning glance to let her know moving would be good for her health.
His eyes saw those images but cared little for what they were. It wasn't meant for him to take into too much attention. He could keep track of the battlefield now as energy began gathering around his body. Gently he brought his trident's blade to his hand now. Cutting his finger he decided it was about time for him to make something known. Extending the hand's finger he cut a yellow orb formed for a moment. Before unleashing a massive burst of power that could extend far out. Grand Ray Cero had been released towards Yaksha. This was something to keep the mind busy. "My self-interest, is to make sure of one thing. That my fire never burns you." Ana said tilting his head to the side with a smile. It was about time things were kicked into a whole different ballpark. Grand Ray Cero while impressive wasn't his goal. Yaksha was going to witness a rather impressive feature. Cracking his neck left to right Ana glanced towards the snake woman. She'd gained enough distance he suspected for this to begin.
"Much like many before me, I will become the Martyr of something. One rose to the cross other upon the pyre. Hopefully yours and there's so don't give in too easily Yaksha to the tyrants of this world... "
With that single phrase, his body morphed as the skin began burning. Around him, the place would feel like standing next to an active volcano. This heat did not go away as smoke began coming from his skin. His entire visage looked like it been engulfed. Yellow reiatsu shot across the area with heat baptizing the place. Slamming both hands together heat began burning in between them. "Lanza Del Llama." Ana said as he brought them back forming a lance of pure flame. Empowered with his energy this emboldened lance was ready to unleash on the area at large. He was going to challenge Yaksha to a single task.
"Kill me, push me, show me your voice...Yaksha if you are the Redeemer of our people, then I am the Martyr which will truly let you spread." Wind blew across his skin as he brought the lance up aiming now as he decided on the next course of action. Releasing it in one motion the object flew with enough power to destroy a large building around him. This had been sent towards Yaksha and it moved with speed. As though a rocket being shot with energy and fire. Ana glanced around taking the situation going on around him into account. Clapping both hands together once more this time he did something else. Slamming it into the air as the object's image became clear. His allies around him would find themselves imbued with flames. Those within Twenty meters would gain the power of fire behind their attacks. While enemies would need to be on guard as the heat began to burn them. "Bandera del Redentor"
This would be the last thing he did before his eyes fell to the redeemer. Would he be able to put an end to the cycle or not? That was what he came here to gauge now. He worked with Shinigami which was a good direction. The question now was what to do about the other situations. He'd done as he could for his allies and that flag would stay for a bit. At least until he dismissed it though it did hurt. The pain was a given for those you loved and cherished now. Sacrifice was the act of being a Martyr as he sat in his resurrection. Awaiting for the battle of redeemer and Martyr. His wrist felt the burn and feeling of his body being lit on fire at more points. He could only carry out his objective in this situation and that was the final condition.
MWD

Seasoned Member


Joined

: 2016-07-24


Posts

: 1142


Location

: Merica

Member Info


Platinum Points

:


(115400/99999)




Tiers

:

Cold-Blooded Hollow
Miia
Song: N/a STUFF - Artist: N/A STUFF - Words: N/A


I can't believe it. The hollow gave a deep sigh as she was finally back in hueco mundo.
The Las Vegas invasion was a complete disaster, well for her anyway after all it was the second time she could see the shinigami after their first encounter. Witnessing what she just saw and promptly endured it was obvious she should've killed him when she had the chance when they first met but why..why was the question boggling her mind as her snake-like body slithered across the white sands of Hueco Mundo.

That utter humiliation of defeat was devastating too the core she was not expecting that man to fling her so easily like a ragdoll her understimating the opponent was her greatest weakness. Hell she even had to run away from the fight entirely and summon a garganta to retreat..the others were probably disgusted by her actions hell she wouldn't be surprised if they were sent back to kill her. Regardless, she needed to get stronger get revenge on that man who made her feel like a fool.

After a few minutes slithering about she came across a castle, the traditional size of a normal building for hueco mundo but something familiar popped onto her radar as her forked tongue began to sense energy albiet suppressed. Curiously she sodino'd up towards the castle and notice the same hollow she saw in vegas though she only glanced at him briefly. She stood there in silence to see what he would do in her presence.

__________________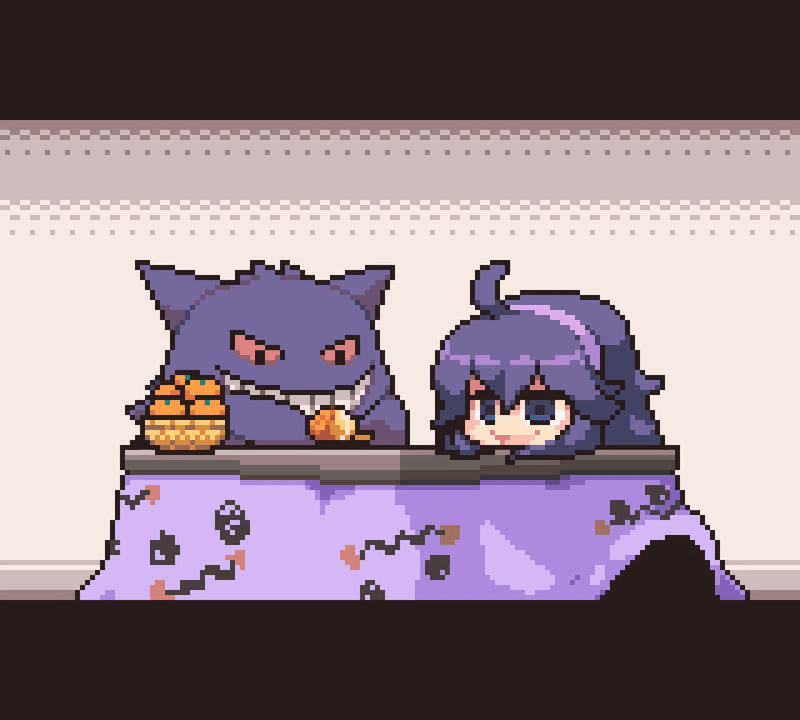 Laskt

Established Member


Joined

: 2018-07-25


Posts

: 203


Location

: MURICA

Member Info


Platinum Points

:


(0/0)




Tiers

:
PREPARE TO ENTER THE VIZARD'S POST
FILLER TEXT HERE
Artist: Carrotwine - Song: Dark Side Of The Road
Laskt carefully watched as the metal structure plummeted towards his foe, his sapphire eyes examining the snake Hollow for any hint of a response. The reluctant Vizard didn't expect the structure to significantly wound the Hollow, but they way she reacted, the speed and type of attack she would throw in response were all valuable pieces of intelligence for the close-range duel that was soon to begin.
What happened next however, was a bit confusing. The Hollow let loose a blast of acid, dissolving around a quarter of the metal structure into hissing slag. The snake then followed up this attack with several bladed spikes launched from her tail, intercepting some of the smaller loose debris and tearing holes through the low-quality metal. Despite all of this, most of the fire escape remained intact, and would almost surely slam into her considering the relative distance involved.
Instead of dodging out of the way, Laskt would simply watch as the snake charged and fired a powerful Cero blast straight at him!
Perfect!
Laskt thought, allowing himself a small glow of satisfaction. In a blur, Laskt would vanish, his increased skill with the Flash-Step allowing him to almost casually dodge the Cero. Using this extreme burst of speed, Laskt would circle around behind his foe and unleash a barrage of lightning-fast stabs, still keeping the Hollow at arms-length. He did NOT want to get caught in the snake's grip again, that would almost certainly result in him failing his mission!

__________________