MWD

Seasoned Member


Joined

: 2016-07-24


Posts

: 1142


Location

: Merica

Member Info


Platinum Points

:


(115400/99999)




Tiers

:

Simply Russian
Ritsuko Nicklovich
Song: N/a STUFF - Artist: N/A STUFF - Words: N/A


As Ritsuko was about to get in a close enough range to strike Sofia a small shimmer of white energy began to appear on her so called ring and in a instant a ome handed sword glistening with a mezmerising golden and black finish complete with a blue crystal. It looked like a weapon crafted from the gods themselves and feeling the amount of reishi it was obviously a spirit weapon or at east in her mind, suddenly with a swing of her sword a blast of highly pressurized water erupted and made contact with one of the seeles causing a bit of her speed to decrease but she was determined to continue her assault. She noticed how close the blade was to her stomach but
while Ritsuko was able to get a good slash on Sofia's right shoulder it came at the cost of her stomach being sliced but it was worth it.

"Oh believe me, i'm full of surprises"

With the raise of Sofia's blade Ritsuko looked around to what appeared to be hundreds..no thousands of white feathers floating in the air and the cheekiest of grins could be shown as this was the tipping point of this fight.m, so naturally she'd have to come up with a strategy in fast...


Then the water underneath Sofia's feet began to form into a podium like a king or queen looking down and their people with great pride. Then she heard the mention of Toshiko and how she'll eventually be stronger than her as if it was a motivator for her to keep pushing forward and give everything she's got...

She pressed her hand onto her stomach to see blood and then looked back to Sofia, this was the best fight she's had in years a fight that actually made her go beyond various limits and with a grin she smiled before looking downward. She decided to utilize both the Three Thunder Fist technique combined with both her seeles and speed to get as close as she can, so with a smile of determination she stood her ground and focused her Qi to her fist and embedded some of its essence onto the two seeles in hand the technique on its on would cause each impact from their punches to create a loud thunder clap capable of blowing away even the most durable of houses. So she figured if said strikes would create a thunderclap it could be utilized as a barrier of sorts to surround herself in to protect her, so she spinned round and round until it appeared that her entire body was ecompossed in pure Qi energy and if Sofia looked closely it would emulate a buzzsaw similar to the technique Sofia used against her the swords would be sharp enough to easily to cut through Sofia provided she didn't utilize blut vein to soften the blow.

Then with a huge step Ritsuko jumped in the air and began heading towards Sofia the thunder clap would push back the feathers acting as a barrier, while it was able to potentially repel some of the feathers the biggest disadvantage of this technique was that it required constant momentum and Qi usage to maintain the thunder clap effect and if she ran out she would be vulnerable to the barrage of attacks. If somehow she was able to get in a close enough distance Ritsuko would immediately grab Sofia and push her off the podium causing the two of them to fight in the air for a short period of time was enough to get a few good punches in and hopefully a headbutt before hitting the ground in a loud thud.

__________________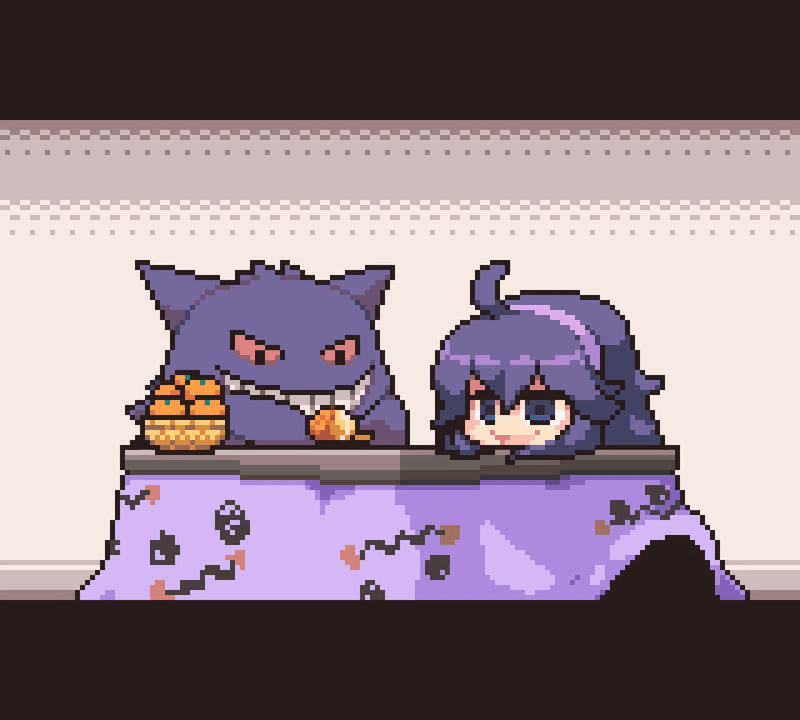 Cooking Spray

Experienced Member


Joined

: 2016-10-24


Posts

: 726

Member Info


Platinum Points

:


(93900/99999)




Tiers

:
Sun Apr 01, 2018 12:40 am

The Quincy Prodigy
Sofia Montero
Song: N/a STUFF - Artist: N/A STUFF - Words: N/A


The practice was starting to evolve into something else. Sofia was tactfully allowing more of her creative and devastating freedom into the battlegrounds in an effort to bring out a sort of strength in the girl, the likes of which she had yet to see. The intent wasn't to kill her, but if she died, she died. In the very last moments their blades crossed paths, the prodigy had managed to cut on the side of her stomach but not before the Human nicked Sofia just above her right shoulder as well. Though it should have certainly caused pain, it never seemed to arise. In the speedy blissfulness of the moment, in the captivating trance that pulled at her strings, and ignited all sorts of adrenaline like effects, the Quincy was just concerned with the battle.

To her surprise, the Human had more under her sleeve than she had anticipated. Wasn't she just blade swings, a lot of boobs, a lot of talk, and not a lot of action? Maybe not. When Ritsuko managed to create a technique that not only stopped the impending doom by feather impalement, the Quincy displayed what seemed to be a grin of satisfaction. There was promise in the Human, even if she was no longer a Quincy. If she didn't quit, and if she didn't die along the way, perhaps one day she could come to be among the very strongest of her kind, and become a true asset. What's more, with such a strength and a connection to Toshiko, perhaps she could be instrumental in getting the woman to get off her ass and train instead of wasting her time and potential. It wasn't Sofia's cause anymore; that time had long passed.

In an instant, the tables seemed to have flipped. Over 500 sharp feathers laid scatter across the battleground, most of them impaled into the ground or surfaces around them. Although she could certainly create more or manipulate the existing ones to aid her, it would have been a waste of time. Whatever technique Ritsuko had employed was still active, and it could simply get rid of them as it had before. What's more, the very nature of the technique was extremely peculiar in its design. The Quincy wasn't aware if the girl knew just how unique the technique was, but she certainly did. The Quincy prodigy was renowned for her masterful use of reishi, and her dominion over it. There wasn't enough time to analyze the ins and out of the technique, but it was obvious that being hit by it would not be among the wisest of choices.

"My… do keep this up. I may just enjoy myself too."

The musician would not move from where she stood. She was a warrior, an artist, and someone with great pride. The situation was indeed a precarious one, but she'd sooner die than run. Instead, her free hand would be poised right over the wrist of the hand that held the blade Rona. From the tip of the blade, a very large wave-like beam would fire off against the incoming threat. Given the proximity to which they stood it made running away or moving aside from it largely unlikely. Plus, even if Ritsuko did manage to move to one side or the other, not much would change. The music blasts from the Rona blade were not primarily meant to cause grievous damage. The sound was simply beyond comprehension. It was as if a banshee had screamed in the most foul and eerie of ways. The noise was such that had there been structures by them they would have certainly been put to the test. More importantly however, the point of the technique was to destabilize an energy construct. In essence it should have made whatever technique Ritsuko had created caved down where it was. And besides, a tremendous buzzing noise in the Human's ear would have her rather disoriented and with difficulty hearing for about three posts. She wouldn't be deaf however, but she certainly wouldn't pick up on subtle noises as she could beforehand.

She knew with the technique being dismantled and the disoriented state would give the Quincy a second or so. Still, Sofia had no plans to allow the girl to regain her composure. She wouldn't even let her go on with her momentum and land wherever she would have. No way. Still holding the same position she had, the hand that held the wrist would open, dropping two ginto tubes. As they were tossed, from the very blade a very powerful and extremely fast technique, Recht Blitz would be unleashed at a near point blank. The technique had plenty of drawbacks like the lack of creating real wounds and its weak range. However, given the aftermath of their most recent situation and the proximity, it essentially almost guaranteed its success; specially taking into account that speed was its most primordial attribute. The electricity would have likely circulated all throughout the body causing extreme levels of pain but leaving no real wounds or damage other than some light bruises on random areas. More importantly, the technique had a very special numbing effect that should have zapped the Human immobile. It wouldn't last very long, but at the very least Sofia could get a few words out and punish the girl a little more before it wore off.

"See. That's the problem with humans. Sure there are strong and smart ones out there. But the majority? Complacent. Content. Reliant. But I suppose that plagues us all, Humans or not. Ginto is nothing out of this world. Quincy created it. I perfected it with the Ginto Spheres. Why haven't humans gone further and created art from their own skills? Why can't they see the beauty and virtue of imbuing elegance into a fighting art that's as important and crucial to their lives as this very world itself? No matter. Where were we?"

With the little rant over, Sofia would walk closer to the girl, hand over her cheek, feeling it momentarily before giving it a quick smack. It wouldn't have been hard enough to leave a mark but it would certainly hurt. Walking back and away from her the girl simply let go of her Rona blade. The sword would simply levitate in the air next to her, likely kept as such through the use of her Melody. Sofia wasn't sure if Ritsuko had noticed just yet, but she should have. She was a Quincy after all. The Rona blade was indeed nice, and a partner and integral partner to the prodigy, but it wasn't her spirit weapon. For the typical and classic Quincy, the spirit weapon was usually a bow, though sometimes it could be a blade. At that moment, in one of her hands a violin bow would materialize. It looked just like a real one would save for the bright bluish white hue to it, almost as if it was fit to be used by the Angels. As she held the violin bow with her left hand, she pulled on the strings with her right. Doing so would create two arrows at the very last minute that fired off at near point blank.

"Don't cry. Resist the pain. Rise up. Fight."

At the very last minute the numbing effect of the Recht Blitz would dissipate. If she was extremely quick in her maneuvers she could likely deflect or stop one of the arrows but it didn't seem likely that she could do so for both. One of the arrows was aimed to hit her left shoulder, and the other had been aimed to hit the left side of her midsection. Which one she tried to stop was up to her. Of course there was also the chance that she could stop neither given the circumstances that preceded it. Sofia had taken great care not to make a lethal wound just yet. She also had prepared so that no important tendons or ligaments that could deteriorate her fighting potential were hit. She wanted to avoid hitting the arms or the knees as the girl wanted to squeeze as much fun from the battle as possible. For the time being, the Quincy had started to truly enjoy the training, and she couldn't wait to see what sort of surprises the Human had in store, and how she could meld her skills and her newfound knowledge, add it to her bladework and claim respect from the Sternritter Grandmaster.



__________________
MWD

Seasoned Member


Joined

: 2016-07-24


Posts

: 1142


Location

: Merica

Member Info


Platinum Points

:


(115400/99999)




Tiers

:
Tue Apr 03, 2018 11:57 am

Simply Russian
Ritsuko Nicklovich
Song: N/a STUFF - Artist: N/A STUFF - Words: N/A




She saw a beam of light fire in her general direction and and managed to dodge it sucessfully however she wasnt prepared for what was coming next. Suddenly in a instant her ears started to pop in pain as a loud scream made her immediately stop right in her tracks and lose all momentum in her attack, then once she was on the ground she got a quick slap on the cheek by Sofia..luckily for her she controlled the inner masochist within herself besides it'd pretty freaking awkward...to wanting to be smacked again. Maybe she'll just leave and kick her out after that? Who knows

She couldn't hear a single word Sofia was saying out of her mouth after all whatever attack she did made her ears ring like a grenade just exploded right next to her. But even if she couldn't hear her other senses were luckily still such as touch,taste,smell, and most importantly sight.

Suddenly the unthinkable happened, in a instant her entire body felt completely numb and was unable to move anything not her head,toes, or even fingers as if she herself was being crushed by a gravity twice the amount as earths...but whats worse is that Sofia constructed a violin bow and pulled the string and fired..in a instant two attacks were approaching at her general direction and at such close proximity it was impossible to dodge both of them.

So she blocked the one targeting her mid section allowing the other arrow to pierce threw her shoulder causing her to wince in pain. It was ridiculous to see Sofia having so much fun in making this training session the most brutal ones in her entire lifetime, with her sword floating next to her she was ready for whatever attack she was going to dish out. Her body was at the point of almost collapsing and she had to finish it as quickly as possible before she loses consiousness...so she stood up staggering, her breathing becoming more slow, and stared at Sofia angrily.

"Your gonna get it now you bitch! she said before spitting a bit of blood onto the ground.



__________________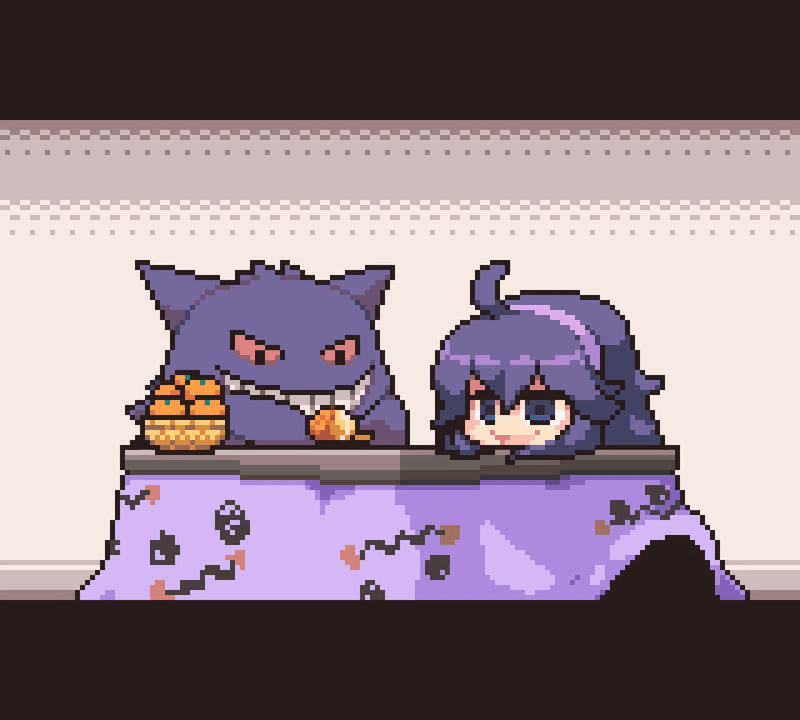 Cooking Spray

Experienced Member


Joined

: 2016-10-24


Posts

: 726

Member Info


Platinum Points

:


(93900/99999)




Tiers

:

The Quincy Prodigy
Sofia Montero
Song: N/a STUFF - Artist: N/A STUFF - Words: N/A


There was nothing wrong with. It was fine. There was nothing wrong with a little pain, and there was certainly nothing wrong with having a little fun. The true enjoyment came when they were administered both at once, in just the right ratios. Seeing Ritsuko whimper due to the noise, and squirm as electricity coursed through her was just sublime. She'd be okay… from a certain point of view. For now. Once she was finally freed from the numbing and immobilizing effects, her response only made things better. She was upset, flustered, and bloody. The arrow to her midsection had been stopped, but the one aimed at her shoulder pierced like a hot knife through butter, and exited as easily as it had entered.

"Such foul language. Is that what Toshiko teaches you? Makes sense. Let me show you what a battle truly means. What aching really feels, and what begging sounds like, when it comes from whimpering sobbing noises, barely able to escape a tight grip to the throat."

Did any of what she'd say made sense? It was about to. Without previous warning, Sofia would up the ante. Her speed would surge to be near incomparable to what she had previously displayed. Although still far below her point of maximum physical exertion, it would still pose a great shock to the girl as it likely was beyond any speed she was currently capable of displaying. One of her knees would try and dig, hard, into the side of the Human's stomach, just where the arrow was originally aimed at. One of her hands would try and clench around her throat, gripping as tightly as she could. Sofia wasn't a physical fighter, and that was possibly the only reason Ritsuko was still breathing while being held like that. Even breathing however would look to be difficult during such a hold. Right behind them, the Rona blade kept hovering, almost as if watching for an order to jump in, and enjoy the action. The violin bow, held as a sword, was still held on her free hand as it was before.

"One more thing. Don't call me a bitch or well. You know what? Let's find out why not."

If the Human had tried to speak Sofia would quickly try to shush her calmly. Nustling her cheek against her, she'd even place a soft and gentle kiss where she had once slapped her. So soon as her lips would have touched her cheek, the tip of her violin bow blade would have likely pierced all the way through her thigh and out. The wound shouldn't have been to wide since the actual width of the blade wasn't very significant. Still, the amount of pain it created could only really be assessed by the Human. The amount of blood spilling out? Well Sofia could admire that for herself. No matter the potential whimpering, screaming, or crying, the Quincy would care for none of it. Right after the potential injury, Sofia had jumped back a few meters to try and take in the sight. There was always a method to the madness however. Whenever the whole fuzz ended , the Quincy would toss Ritsuko a bunch of ginto tubes.

"Drip those over your injury. It will close it up."

She didn't lie. There was no reason to. Had she wanted to kill her, she'd had gone straight for the throat or the heart. Besides, there was no reason to jeopardize the fun so early or force the battle to finish yet so quickly. If Ritsuko did do as instructed she'd notice something very interesting. Sure. The ginto would heal the injuries. But, the bigger and more dangerous the injury it healed, the strongest and sharpest the pain it brought out as a result. She wasn't a demon. There was no magic solution to things that didn't have any shred of logic or made any sense. It healed, but it hurt like hell. Regardless of the outcome, Sofia would enjoy the view nonetheless. And, finally sinking the Rona blade into the ground once more, she held her violin bow firmly. She wasn't gonna attack this time. If she did, she would surely go for the kill. Instead, she'd let the Human try to amuse and surprise her, lest she started to bore her with her actions, and her simply act of breathing.

__________________
MWD

Seasoned Member


Joined

: 2016-07-24


Posts

: 1142


Location

: Merica

Member Info


Platinum Points

:


(115400/99999)




Tiers

:
Thu Apr 05, 2018 12:18 pm

Simply Russian
Ritsuko Nicklovich
Song: N/a STUFF - Artist: N/A STUFF - Words: N/A


Suddenly in a instant Sofia dissapeared without leaving a single trace only to get a knee directly to the stomach causing her to to cough hard, any attempt to speak was utterly pointless as she felt Sofia's hands grip at her throat tightly. If she kept this up surely the girl would have blacked out from the lack of oxygen circulating to her brain, luckily for her it didnt come to that conclusion but rather another sense of pain could be felt against her thigh as the bow pierced through with little trouble.

Reluctantly she looked at the ginto tubes carefully before pouring its contents onto her wounded shoulder and thigh healing up the wound in its entirely but causing a sharp pain that made her wince. Then she looked into Sofia's eyes and chuckled for a few seconds before smiling...

"I'm utterly fascinated at how strong you are compared to me...it seems that i still have a long way to go before i can even come close to your level of power." And for that i yield..you win Sofia she said with no sign of hesitance in her voice it was honest as can be and hopefully Sofia would accept offer and call it quits.

In all honesty she was going to go for a sneak attack but what'd be the point of it anyway, she could obviously out speed her and while she wasn't much of a close ranged combatant she still had various amount of utility. She's gotten a taste of Sofia's power but that's only a fraction of her full potential.

__________________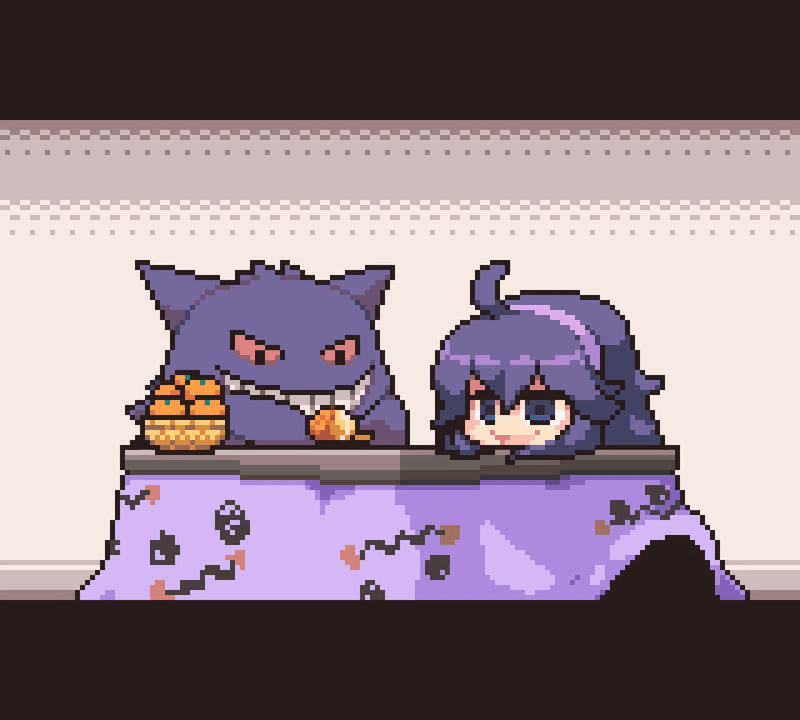 Cooking Spray

Experienced Member


Joined

: 2016-10-24


Posts

: 726

Member Info


Platinum Points

:


(93900/99999)




Tiers

:
Fri Apr 06, 2018 10:51 am

The Quincy Prodigy
Sofia Montero
Song: N/a STUFF - Artist: N/A STUFF - Words: N/A


Her response was a surprising one, but wise nonetheless. The girl had conceded. Sure it had been unexpected, and caused its fair share of disappointment, but there was reason to the madness. The way the training continued to escalate, Ritsuko would have had to continuously bring her A game to try and catch the girl off guard. Besides, not letting up with her offensive onslaught, there was a chance the next set of injuries would be not just dangerous, but potentially lethal. At the very least, the Human had proven herself worthy of respect with her determination, skill, and her will.

"Very well. Although with what you've demonstrated today, and what I hope you have learned, this is as much your win as mine."

With a flick of her fingers the Rona blade would fizzle out into the gold and diamond ring. The violin bow would dematerialize too into nothing. Walking towards the girl she extended her hand to offer her yet another handshake. This time it wouldn't be just a condescending one, but rather one of respect. Once the formalities were finished, the Quincy would hand the girl a few empty ginto tubes. Ginto were just capsules. There was no reason why she couldn't think out of the box, make her own capsules and use her energy to create different and unique effects like Quincy could. If she did it or how she did was to be seen, but Sofia was certainly looking forward to the next time they crossed blades.

__________________
MWD

Seasoned Member


Joined

: 2016-07-24


Posts

: 1142


Location

: Merica

Member Info


Platinum Points

:


(115400/99999)




Tiers

:
Fri Apr 06, 2018 11:08 am

Simply Russian
Ritsuko Nicklovich
Song: N/a STUFF - Artist: N/A STUFF - Words: N/A


The girl was happy that both she and herself learned something from one another and seeing that hand meant she's finally gained respect for the woman in terms of not only combat but also usage of techniques if only Toshiko could see them right now. She then extended her right hand to placed it onto Sofia's with a firm grip before saying one last thing.

"I thank you for this training session Sofia. Hopefully one day we'll meet again this time i'll be prepared. she said with a look off determination before attempting to walk towards the entrance of the underground training facility however she stopped and grabbed the objects given to her by Sofia... Ginto tubes and observing them througholy as a reward for putting up a relatively decent fight with the priodigy maybe she could pour reiryoku energy into these tubes to make specialized techniques similar to that of a quincy? The possibilities were just endless at this point

[Exit thread]


__________________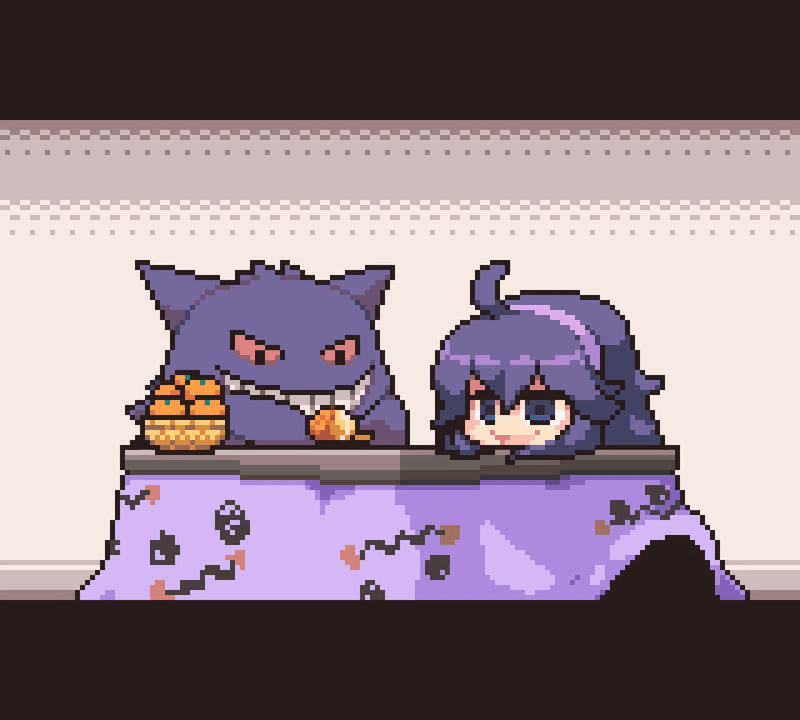 Permissions in this forum:
You
cannot
reply to topics in this forum